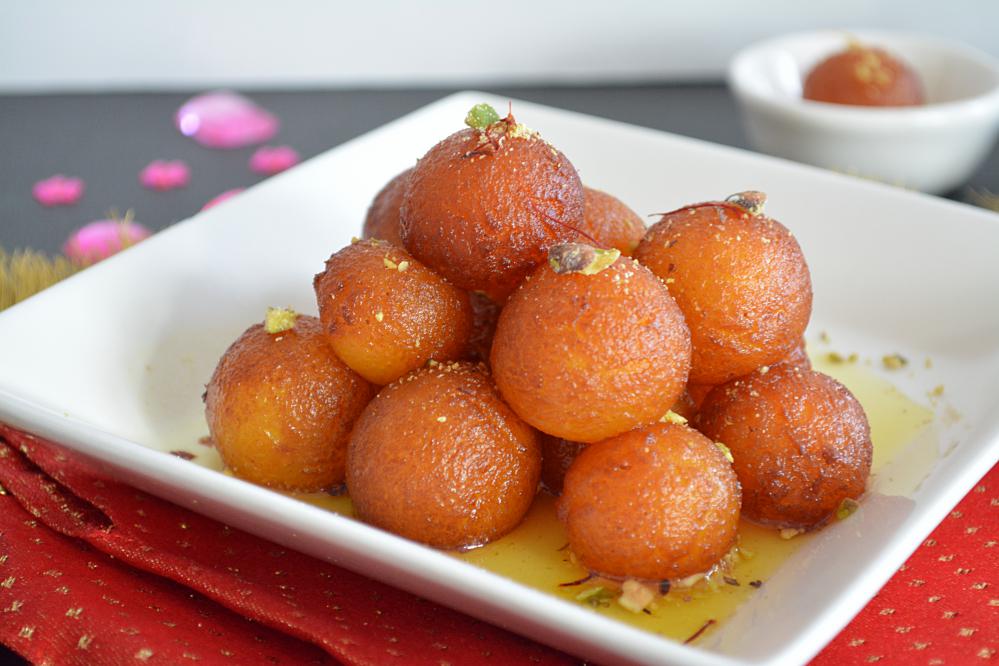 PERFECT GULAB JAMUNS
Ingredients:
400gm full cream milk powder
1 cup maida Approx
½ cup ghee
1 tsp soda kue
approx 1 cup milk
Paneer from 1 lt milk
Khoya from 1 lt milk
Directions:
Knead all ingredients to make a soft dough.
Leave to rise for 3 hrs.
Knead again.
Make small balls with 2 elaichi seeds stuffed in each ball.
Fry at low heat till dark brown.
Soak in sugar syrup.
contributed by: Kalpana Rathi