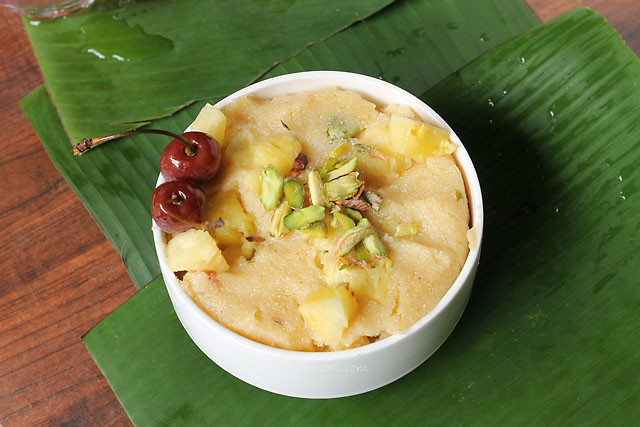 PINEAPPLE HALWA
Ingredients:
1 8 or 12 OZ Can of Ricotta Cheese
1 medium can of crushed pineapple (1 LB)
Sugar 1/4 cup (you can adjust the quantity based on how sweet you like it)
1 tbsp of ghee
1 tsp of yellow food color
1 pinch of saffron
Handful of pistachios sliced for garnish
Directions:
Add the ricotta, ghee and crushed pineapple in a pan.
Once it starts to bubble, add the yellow food color.
Cover and let it cook on medium till the water evaporates.
Add the sugar and saffron and saute it for 5-10 minutes and turns into a really deep yellow color and leaves the sides of the pan.
Plate and garnish with chopped pistachios.