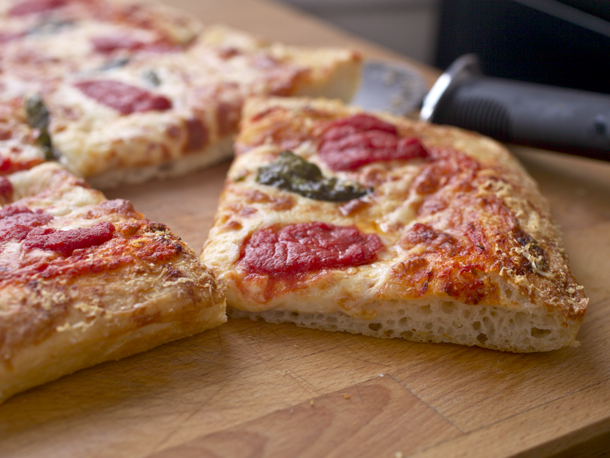 Pizza Made Easy by Kavita Kapoor a professional baker and chocolatier
Makes 4 medium Pizzas
Time :  approx 2 -2.5 Hrs.
Ingredients :
All Purpose Flour  : 5 1/2 – 6 cups Flour / 660 to 700 grams. + little flour for dusting.
Ice Cold Water : 2 cups / 450 grams
Sugar : 1 heaped Tbsp / 12 grams
Salt :   1 heaped Tbsp /18 grams
Instant Yeast : 1Tbsp level  / 9 grams
Olive Oil :  2 Tbsp  + extra for brushing
No cook Pizza Sauce : Suggested : (Mix to your  Taste)
Tomato Puree  2 Tbsp
Tomato sauce : 2 Tbsp
Chilli Sauce : 2Tbsp
Italian herbs and Seasoning : 1 Tsp
Method
Mix 51/2 cups of flour  and  the other dry ingredients all the  together in a big bowl ,  Stir to mix. Keep the extra 1/2 cup flour aside in case needed.
Next add Ice cold water and mix all together well to form a dough . The dough will look very wet and sticky . If the dough is too watery , add the reserved 1/2 cup flour .
Now add oil, and mix for about 2 or 3 mins, Let this dough rest for about 15 mins, cover with a damp cloth or cling wrap.
After 15 mins rest ,you will see that the dough is a little less sticky than earlier.
Now take out the Dough on the slab and knead  well  using  " Push , Pull , Turn" as shown in the video,
In about 10 minutes , the dough will become ,smooth , pliable and shiny. The dough is now ready .
Gather the dough up into a ball , and put it into a bowl such that it  has space to expand.You can just smear the surface with a little oil so it does not dry out.  Cover with damp cloth or cling wrap.
In about 45 – 60 minutes the dough will have doubled in volume. Slightly punch the dough a little . Take out the dough, turn it and once again put it back to rest for another 30 to 40 mins till it has puffed up again.
Now , take out the puffed Dough gently onto the counter . Cut the dough into 3 or 4 rounds depending on the size of your baking tray and desired thickness of pizza.  Rest the dough another 15 mins.
Grease a baking tray well with oil. You may either roll the dough with a rolling pins or just Take a part of the dough and using your fingertips , gently spread the dough on the tray . If the dough does not spread , let it rest in between.
At this point turn on the oven to maximum heat. 200/220 C.
In another bowl prepare the easy pizza topping. Mix tomato puree, tomato sauce, red chilli sauce, Oregano/Italian herbs . Spread this on the pizza base as per your desire .
Now add toppings of your choice . Cover with Grated Mozzarella cheese and bake .
Bake for 25 mins on high, turning the pan once in between.
Take the pizza out of the oven and transfer to a cooling rack .
Wait for 5-10 mins before cutting into the Pizza. Enjoy.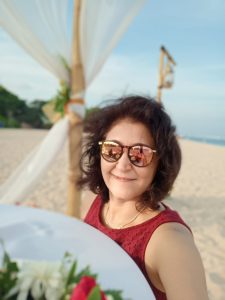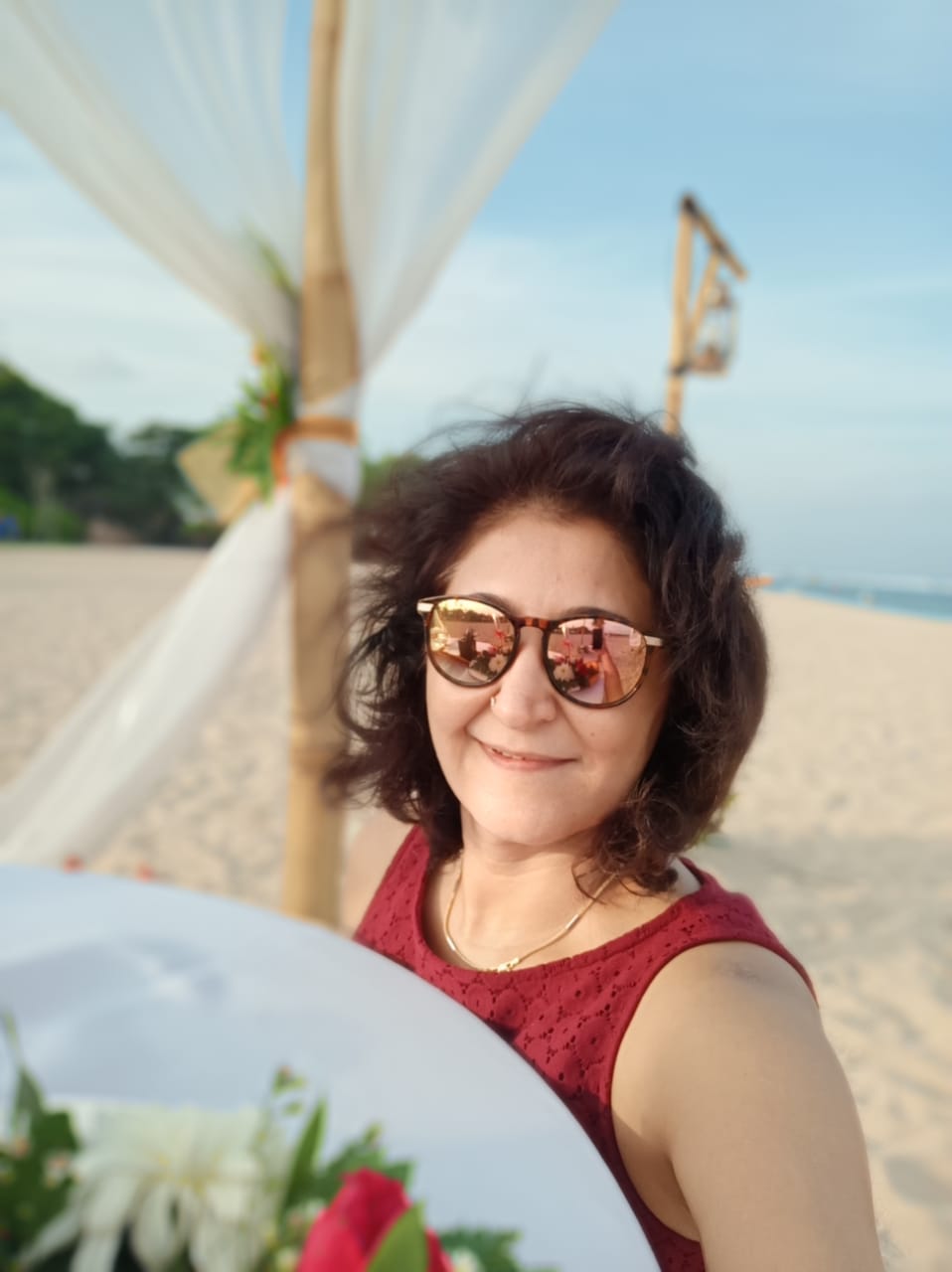 This recipe has been generously shared with Indoindians by Kavita Kapoor
Instagram @lovdbitez