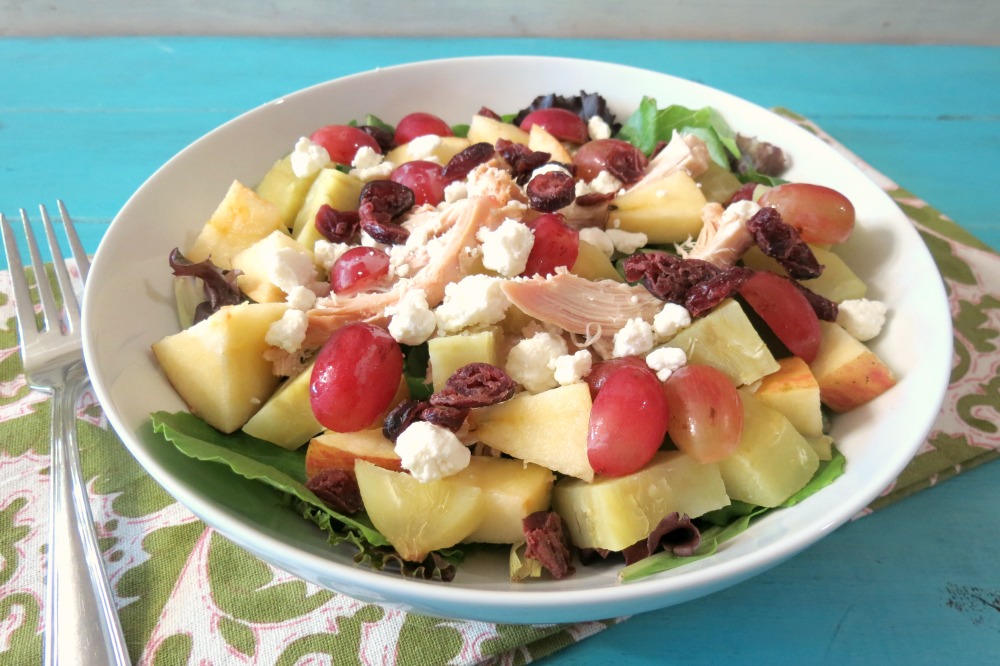 POTATO APPLE CHICKEN SALAD
Ingredients:
450 gm. boiled potatoes
½ cucumber
chicken finely shredded
3 tbsp. mayonnaise
1 apple
1 lemon
salt and pepper to taste
Directions:
Cut the cucumber horizontally in thin slices.
Peel and cut the boiled potatoes into slices.
Cut the apple in slices and add salt, pepper and lemon juice to the apple slices. Mix the shredded chicken with the mayonnaise.
Take a flat serving dish. Place the mixture in the centre of the dish.
Arrange the slices of potatoes, apples and cucumber all around the chicken.
Decorate with a few sprigs of mint leaves and a tomato rose.