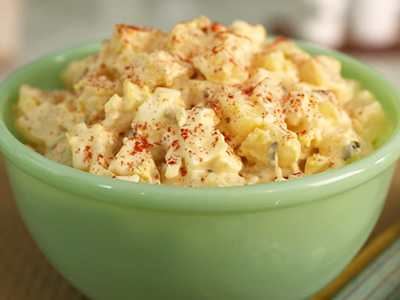 POTATO SALAD
Ingredients:
6 medium sized potatoes
1 onion, finely chopped
1/2 cup olive oil
3 tablespoons red wine vinegar
1 teaspoon crushed basil (tulsi)
2 tablespoons chopped coriander/or parsley
salt and pepper to taste
Directions:
For the dressing, combine vinegar, olive oil, coriander, onion and basil.
Boil the potatoes and when cool, peel and dice them.
Add the dressing and season with salt and pepper.
Serve chilled!