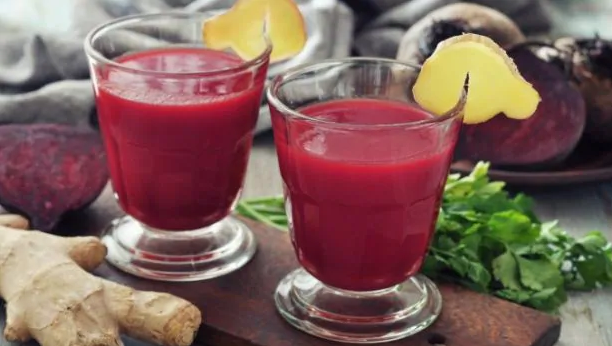 Kanji is a Indian probiotic drink. It's usually made from black (dark purple) carrots, although it can also be substituted with beetroot to darken the Kanji. Other than that, you will be needing mustard powder, salt and water. The taste of this drink is definitely an acquired taste, as it is sour.
Ingredients:
2 beetroot cut into pieces
2 carrots cut into pieces
1 tsp mustard powder (rai powder)
1 tsp salt
1 liter of water
Method:
Mix everything in a clean jar or jug. Cover with a cloth and keep in a dark place for 3-4 days.
Check and taste everyday.
Store in the refrigerator
Recipe shared by Poonam Sagar