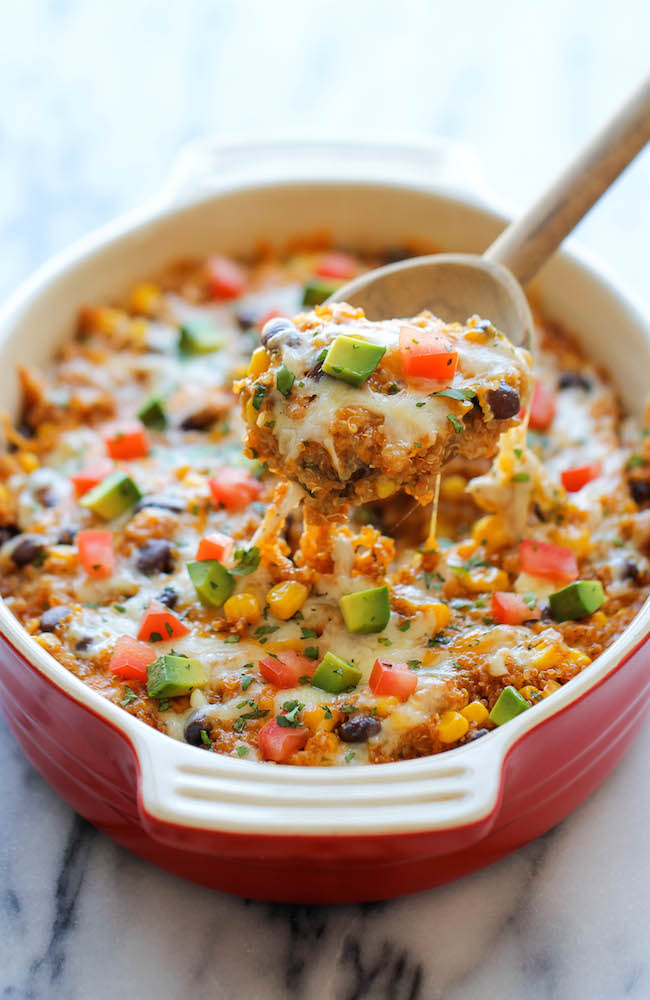 Corn kernels, black beans, and melted mozzarella cheese over a chockfull of quinoa: a big bowl of happiness. Try this easy recipe for your dinner tonight!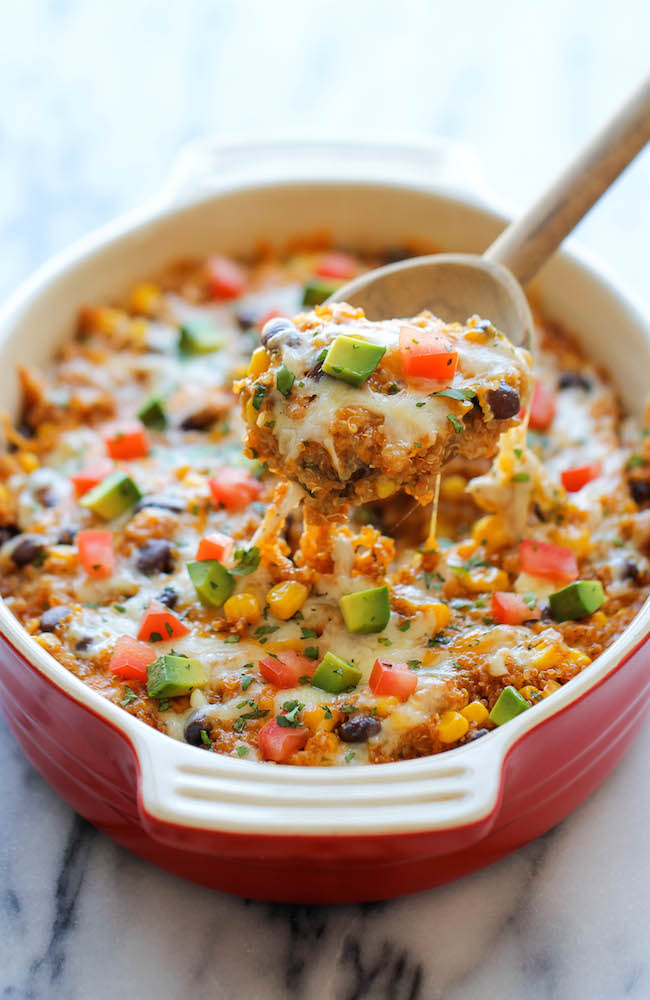 Ingredients:
1 cup quinoa
10 ounce mild enchilada sauce
4.5 ounce chopped green chilies
½ cup corn kernels, frozen, canned or roasted
½ cup canned black beans, drained and rinsed
2 tablespoons chopped fresh cilantro leaves
½ teaspoon cumin
½ teaspoon chili powder
Kosher salt and freshly ground black pepper
¾ cup shredded cheddar cheese, divided
¾ cup shredded mozzarella cheese, divided
1 avocado, halved, seeded, peeled and diced
1 Roma tomato, diced
Preparation
In a large saucepan of 2 cups water, cook quinoa according to package instructions; set aside. Preheat oven to 375°F. Lightly oil an 8×8 or 2 quart baking dish or coat with nonstick spray.
In a large bowl, combine quinoa, enchilada sauce, green chilies, corn, black beans, cilantro, cumin and chili powder; season with salt and pepper to taste. Stir in ½ cup cheddar cheese and ½ cup mozzarella cheese
Spread quinoa mixture into the prepared baking dish. Top with remaining cheeses. Place into oven and bake until bubbly and cheeses have melted, about 15 minutes.
Serve immediately, garnished with avocado and tomato if desired.
Check out other quinoa recipes here.