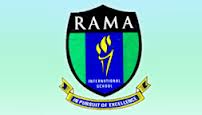 Rama International School is a day-cum-residential International School located on the shores of Lake Jatiluhur in Purwakarta, 100 km from Jakarta. Established in 1997, it aims at providing an all-round education of the highest standards.
---
The motto of the Rama International School In Pursuit of Excellence is the underlying goal of the curriculum at the school. The school concentrates on both academic and co-curricular programmes so that students receive the widest canvas of educational enrichment of their unique talents and interests. The school provides all students every opportunity to discover themselves and prepare them for their responsibilities as citizens of a global society.
An ICSE school, affiliated to the CISCE (new Delhi), we have sent up 13 successful batches and our alumni have gone on to study in reputed colleges the world over. Besides a robust thrust on academics, there are many opportunities for our pupils to discover themselves and realise their potential. Besides Hindi, we offer Bahasa Indonesia and French as 2nd Languages. The school also boasts of a hostel where currently students from Jakarta and Bandung come to study.
Facilities at the RIS hostel:
Location is very scenic. It is ideal for boarders — away from the hustle & bustle of the city – and provides an atmosphere conducive to learning.
Well-furnished AC accommodation with modern bathrooms.
Wholesome meals provided: Indian & Indonesian cuisine.
Teachers are friendly and easily accessible (on campus).
Facilities for recreation Soccer, badminton, swimming, basketball.
Weekend home visits (except during exams).
Internet connectivity.
Tight security.
For more information, please contact:
The Headmaster
Rama International School
Jatiluhur, Purwakarta.
Phone: 0264 207052
Do visit our website: www.ramaschool.com
Email us: hm@ramaschool.com