Hunger can strike any time. If you are hungry in the middle of the night, no need to worry. Jakarta has many 24-hour restaurants that will save you from the midnight craving, as well offer you places to spend the night.
Here are our picks of recommended 24-hour restaurants in Jakarta:
Dim Sum Inc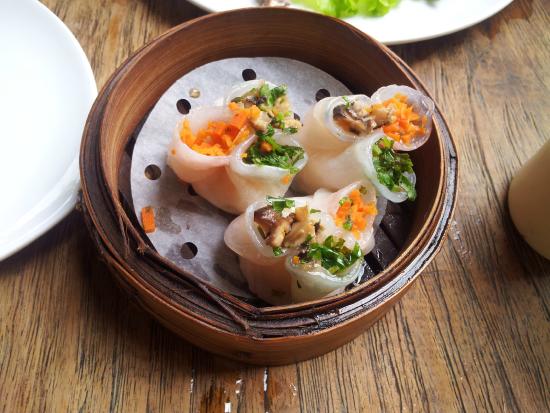 This popular place has been an urban legend for night owls in Jakarta. Although dim sum is traditionally a brunch dish, but it's hard to find a reason to wait until mid-morning to enjoy it. At Dim Sum Inc, you can enjoy your favorite dim sum anytime you want in a cool, comfortable restaurant that is perfect for a fun night. The restaurant sometimes hosts a sport match screening too!
Address:
Plaza Festival, Lower Ground (next to Piring Jahit), Jalan HR Rasuna Said Kuningan, South Jakarta
Phone +62-215263178
Kemang Arcade, Lantai Ground, Jl. Kemang Raya, Kemang, Jakarta
Phone +62-217182249
Aneka Bubur 786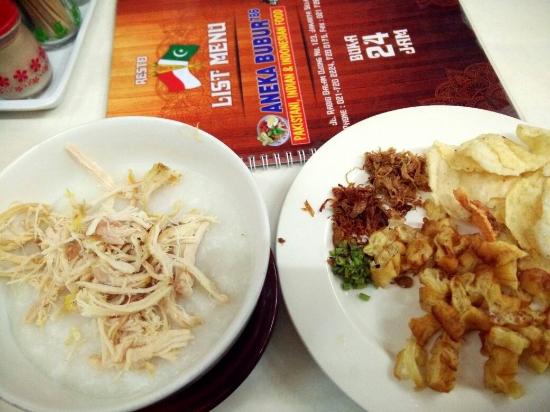 Bubur ayam or chicken congee is one of the most comforting Indonesian dishes. Although people usually eat it as breakfast, Bubur Ayam also can help to cure your midnight hunger. Aneka Bubur 786 serves various types of congees, as well as Chinese and Pakistani dishes.
Address: Jalan Radio Dalam Ujung No 123 Pondok Indah, South Jakarta
Phone +62-217200175
Locale24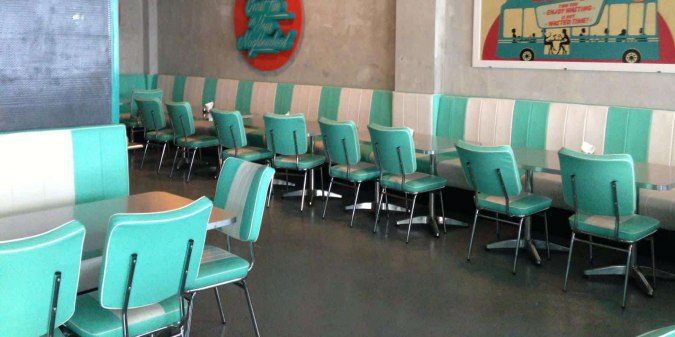 This restaurant offers you a unique experience of dining in an American-style diner. It boasts a selection of Asian and Western dishes in affordable prices. This place really completes Pantai Indah Kapuk's status as the epicenter of cuisine and nightlife in Jakarta.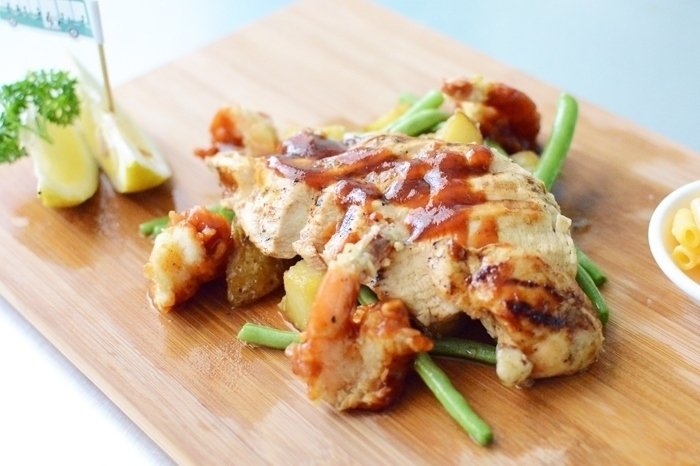 Address: Ruko Garden House Blok B No 10-11, Bukit Golf Mediterania, Jalan Pantai Indah Kapuk, North Jakarta
Phone +62-2129033162
RoCA Restaurant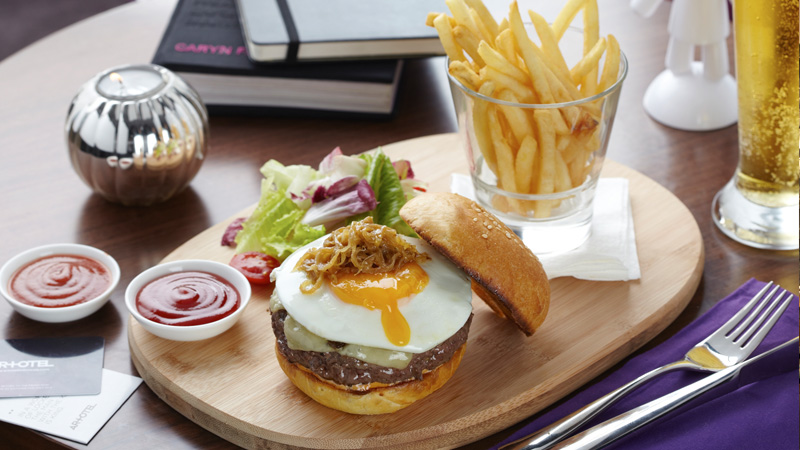 Located in the super funky Artotel in Thamrin area, RoCA is perfect if you want to spend the night while eating delicious foods. The foods are great (and come in big portion), however it's a little bit pricey. If you want to sit, eat, and do some works or just chatting with your friends, RoCA is recommended!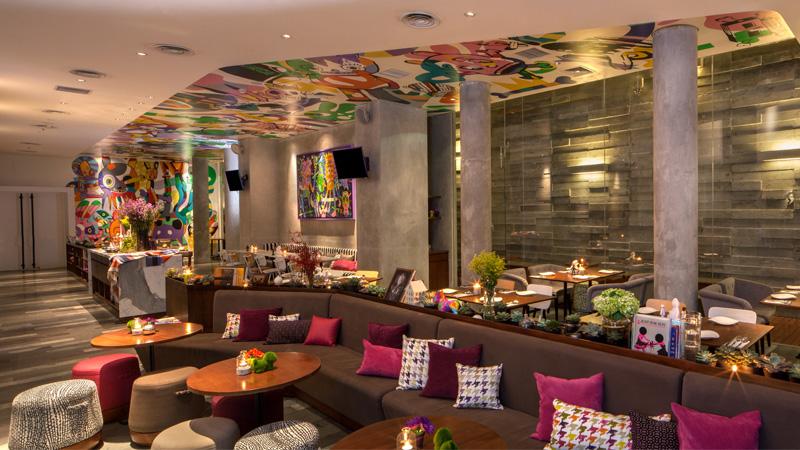 Address:
Plaza Bank Index, 07-23, Jl. M.H Thamrin No. 57, Thamrin, Jakarta
Phone +62-81574889333
Jl. Sunda No.3, RT.8/RW.4, Gondangdia, Kec. Menteng, Kota Jakarta Pusat, Daerah Khusus Ibukota Jakarta
Phone: +62-2131925888
Waha Kitchen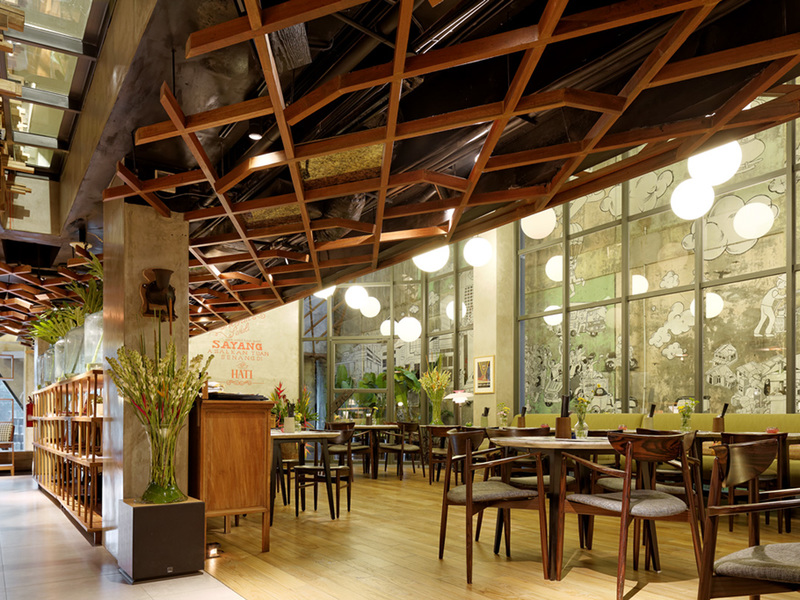 Waha Kitchen boasts a fine-picked selection of Asian (peranakan) cuisine in a unique, artsy restaurant. The interior has soothing and calm atmosphere, perfect for a more laid-back night out. Located right next to it is 127 Café, and you can order both menus from both areas.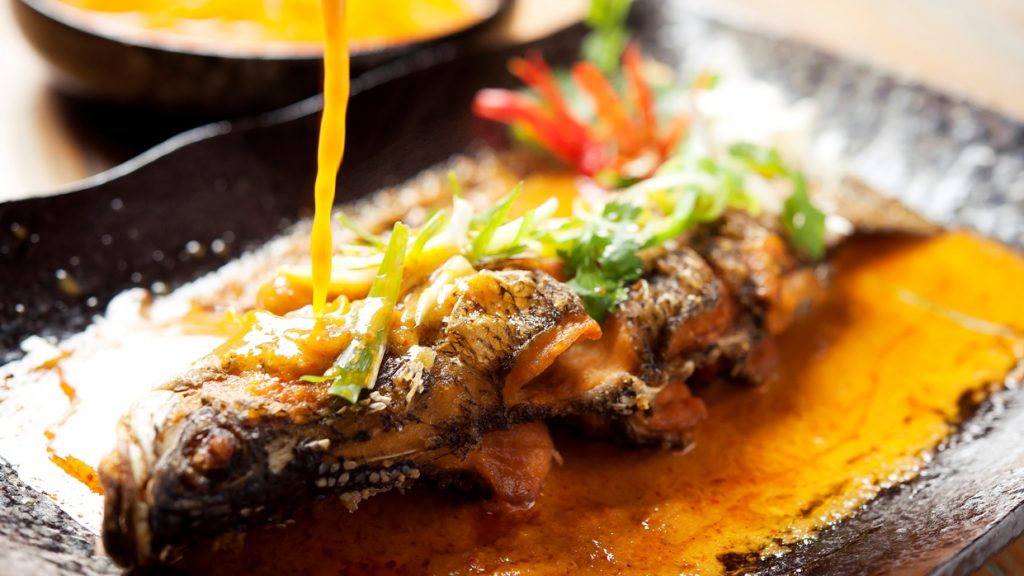 Address: Kosenda Hotel, Jalan KH Wahid Hasyim No 127 Jakarta
Phone 021-31936868/+62-2131922988/+62-85959594127
Lucky Cat Coffee and Kitchen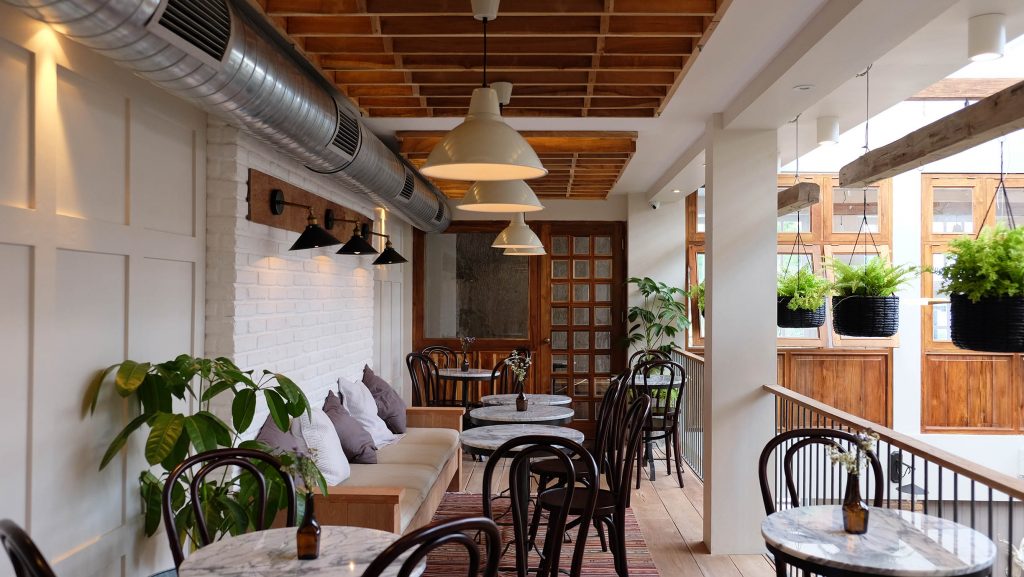 This place has been the hippest coffee shop among youngsters in Jakarta for its cute concept and Instagram-able interior. The café serves a wide selection of Western and Asian menus along with various coffees. Although the food and coffees are not too spectacular, the place will make you sit there for hours.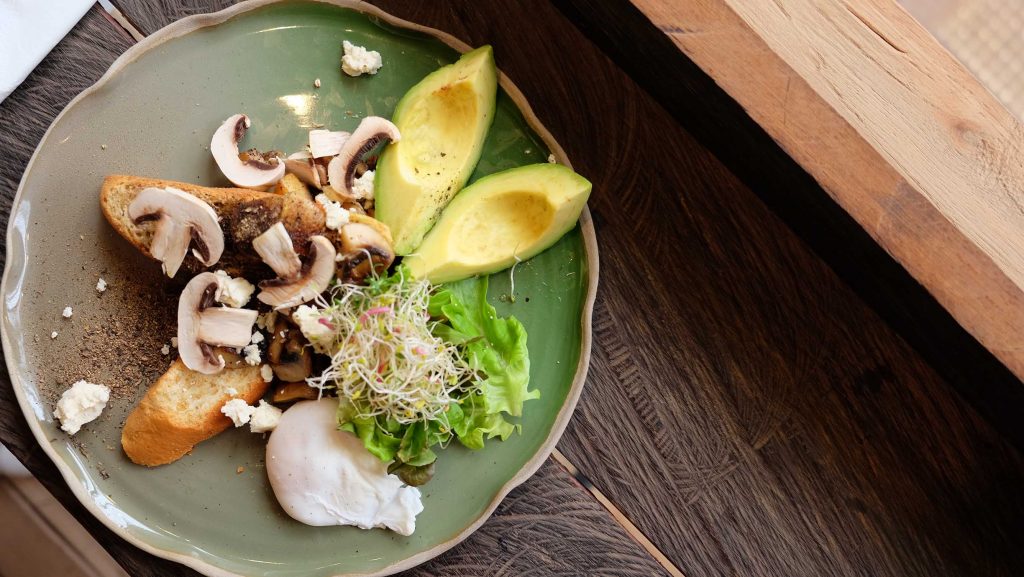 Address: South Parking Plaza Festival, Jalan HR Rasuna Said Kav C-22 South Jakarta
Phone +62-2152961475
Café Batavia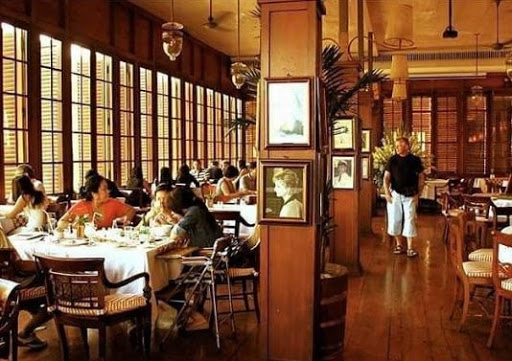 Located across the old museum at Taman Fatahillah, Cafe Batavia offers a beautiful scenery in the day while delivering top-of-the-class food and services. Visitors here will not only enjoy the food, but you can also enjoy the Dutch colonial vibe and vintage interior with classic decor. There is a smoking area available at the open-space on the second floor, where visitors can also enjoy live music performances on the weekend.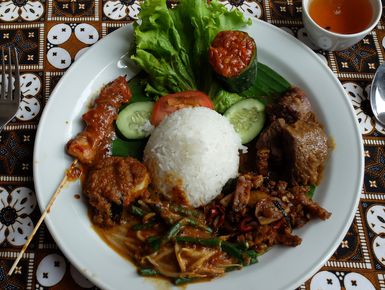 Their signature dishes include Sate with peanut sauce, Gado-gado, or dim sum which is perfectly paired with a cup of hot coffee or a cold beer.
Address: Jl. Pintu Besar Utara No.14, Pinangsia, Jakarta
Phone: +62-21691555531
Whatsapp: +62-81310008657
Chin Ma Ya Ramen
Chin Ma Ya Ramen is a Japanese-style restaurant that sells Japanese food, with ramen as its specialty. The rooms where people dine are especially decorated with tatami and partitioned rooms.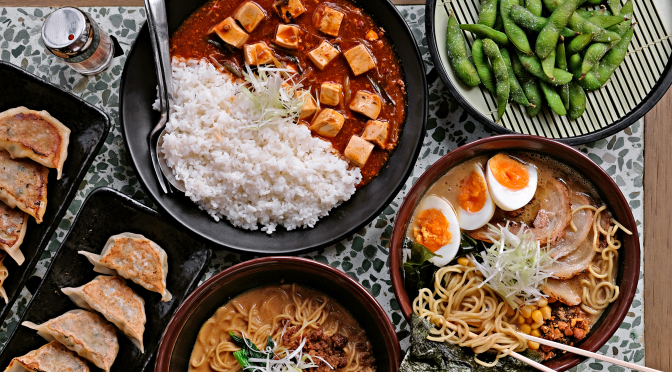 Yet what makes the ramen in Chin Ma Ya special is that the ramen is imported, with no alterations to the taste, which means the flavor is still pristine. There is an abundance of variety of food, from its signature cold ramen, the Hiyashi Tan Tan Men, Bento set or curry rice to green tea ice cream desserts with red bean topping. For ramen, there are over 24 types of ramen including basics with shoyu or miso soup base.
Address: Jl. Boulevard Gading Serpong, Blok B4 No. 40, Serpong Utara, Tangerang
Phone: +62-87881762688
Bubur Kwang Tung
For an easy meal at night, you can opt for Bubur Kwang Tung located in the Pecenongan area. This porridge stall offers porridge with various side dishes, toppings, and amazing taste.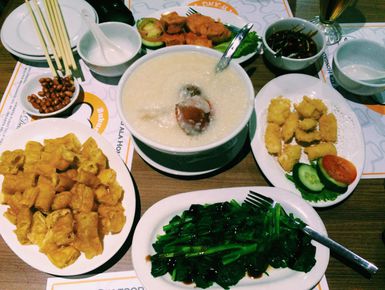 Visitors will be able to choose from various types of porridge – crab, seafood, chicken, and even vegetarian, topped with scallion, ginger, peanuts, chilli sauce, and the deep fried ca kwe (also known as "youtiao" or dough fritters). Other Asian food you can try while staying here include fried jumbo prawns, Chinese spring rolls and other comfort food.
Address:
Jl. Pecenongan No. 67I, Pecenongan, Jakarta
Phone:+62-213865688/+62-213458267
Jl. Wolter Monginsidi No. 49, Senopati, Jakarta
Phone: +62-2172796299
Warung Pedes Cafe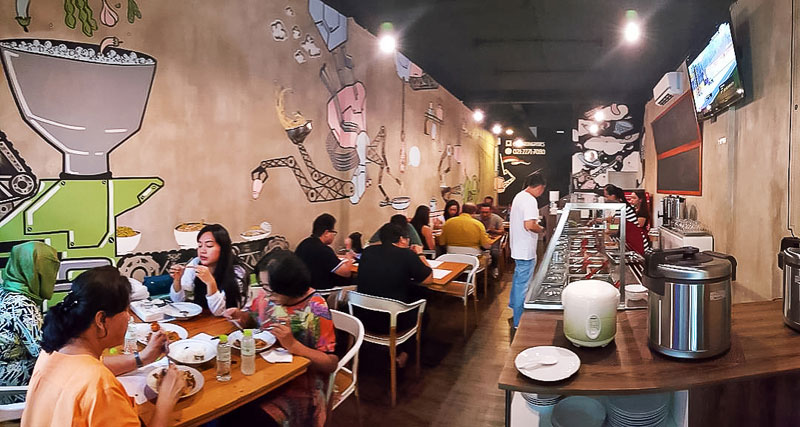 Although this restaurant serves traditional food, it offers the food in the coziest space imaginable. Here, foodies can order their food via "touch screen" service, in which you can touch the image of any dish you like on the glass display and the waiter will instantly load the food on your plate. Another interesting thing about this place is that it is in the concept of a semi- cafe – serving local food you'd usually find at roadside stalls but with the coziness and cleanliness of a cafe.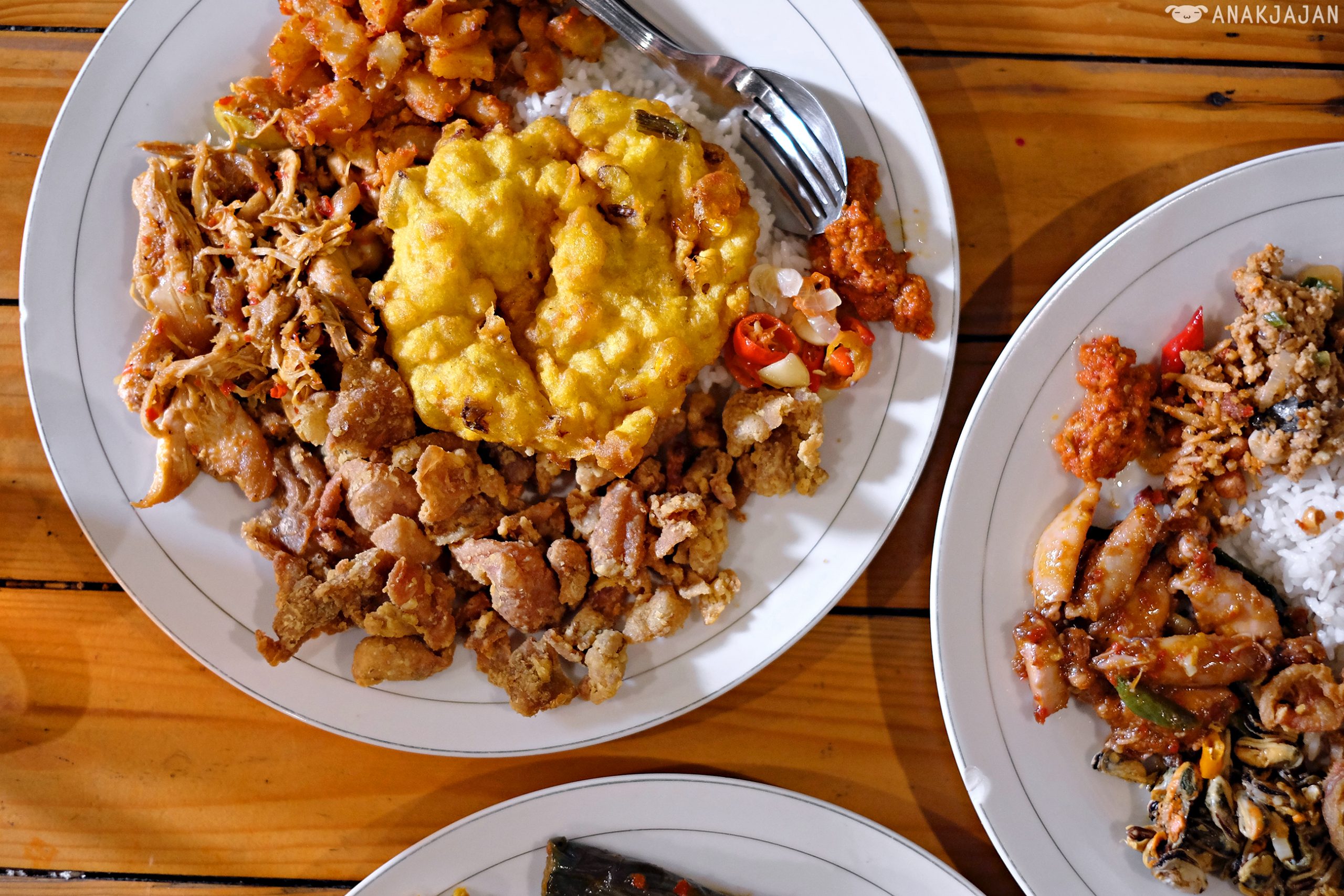 Source: AnakJajan
Food we recommend include fried chicken skin, fried eggs, variety of fish, sambal matah and other traditional side dishes.
Address: Address: Jl. Kemang Raya No.103E, Bangka, Jakarta
Phone: +62-2122717090/+62-81387419680
Kam Seng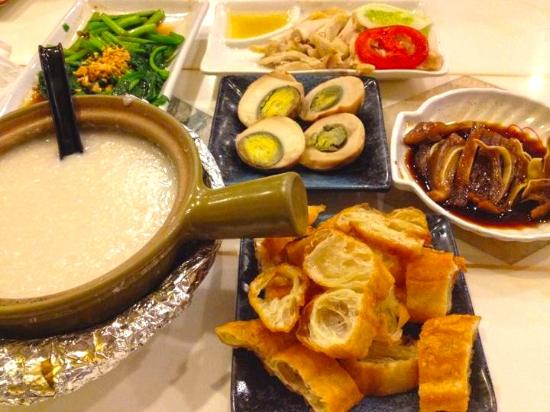 This restaurant is already quite well known, especially for people in the surrounding Mangga Besar area. It mostly serves a variety of Chinese dishes, though most of the regulars come here for the bubur or congee. Because of the large variety of delicious food available, the place is usually still crowded, with customers ranging from children to the elderly.
Address: Jl. Mangga Besar 1 No. 26, Mangga Besar, Jakarta
Phone: +62-216492319
Al-Tahrir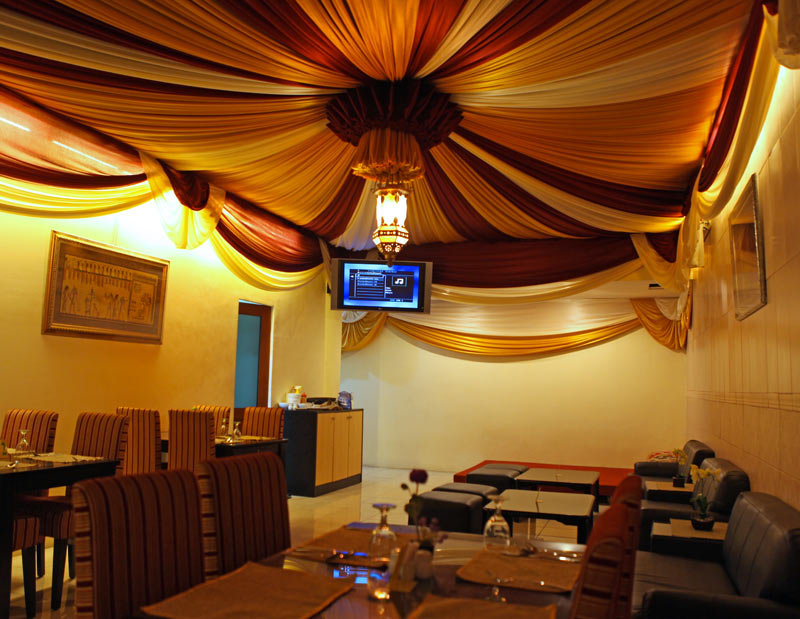 Fancy some Middle Eastern food in the middle of the night? Then head over to Al-Tahrir, which is located at Plaza Festival. This restaurant is the perfect spot to enjoy a chilled out evening with friends, shisha, delicious Middle Eastern food and conversation that lasts all night long.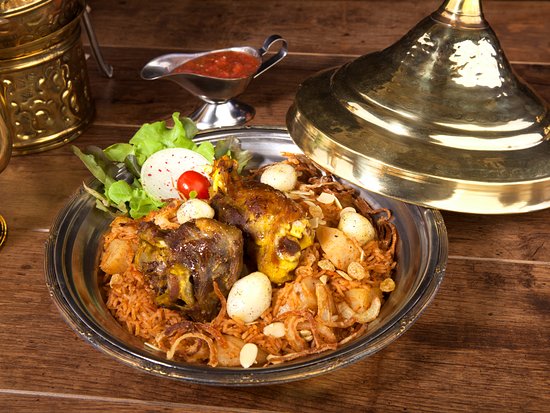 We recommend that you try their falafels, kebabs, pasta, salads and biryani. Additionally, the food they serve also cater to vegans and vegetarians.
Address:Plaza Festival, Lantai Lower Ground, Jl. HR Rasuna Said, Kuningan, Jakarta
Phone: +62-215263187
Garuda Restaurant
You can enjoy Padang food even during odd hours of the night, thanks to the Garuda chain of restaurants. First established in Medan, North Sumatra, in 1976, Garuda is one of the most popular franchise specializing in Minangkabau or Padang dishes. The one on Jl. Hayam Wuruk no. 100 in West Jakarta is open around the clock. Just like any typical Padang restaurant, food will served at the table while customers can choose the food they would like to eat and pay later, after they have eaten.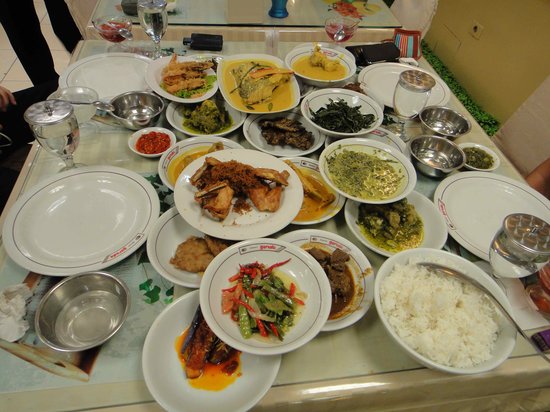 Some popular side dishes that go with rice include rendang (beef cooked slowly in coconut milk), ayam cabe hijau (fried chicken in ground green chili), martabak telor (deep-fried egg fritter), and satay Padang (Diced beef is spicy sauce). For a more complete Minangkabau meal, add some sayur nangka (stewed young jackfruit in coconut milk) and daun singkong (cassava leaves).
Address: Jl. Hayam Wuruk No. 105, Hayam Wuruk, Jakarta
Phone: +62216262940/+622116262914/+62216262944
Which restaurant have you visited? Tell us your experience in the comment section below!