When Indoindians team entered Rewaaz Couture's studio, it felt like we just entered a wonderful closet, full of colorful Indian outfits, huge mirrors, and comfortable sofas. A beautiful Ganesha painting on the wall near the fitting room added a special colorful charm to the room.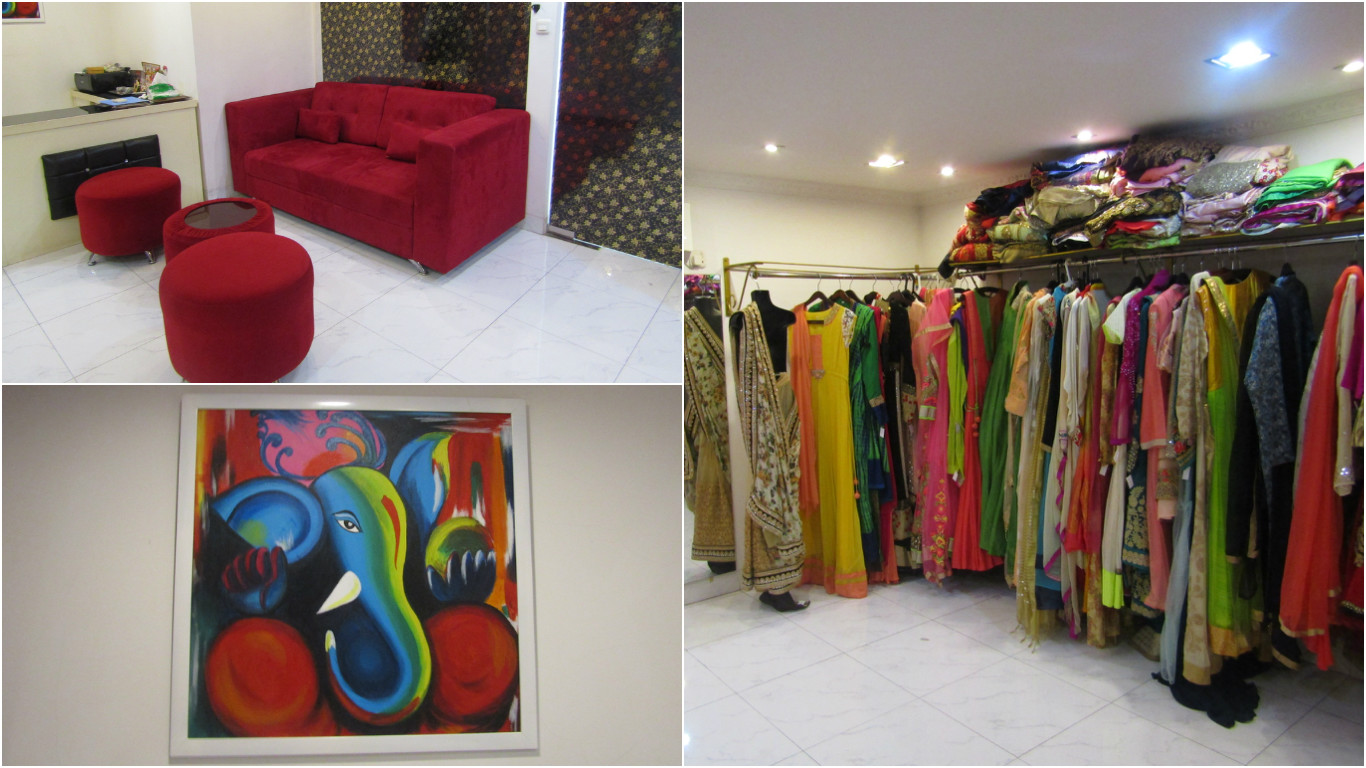 Rekha Kishore Sadarangani is the owner of Rewaaz Couture and shared about how she established Rewaaz Couture and balancing a business with her family.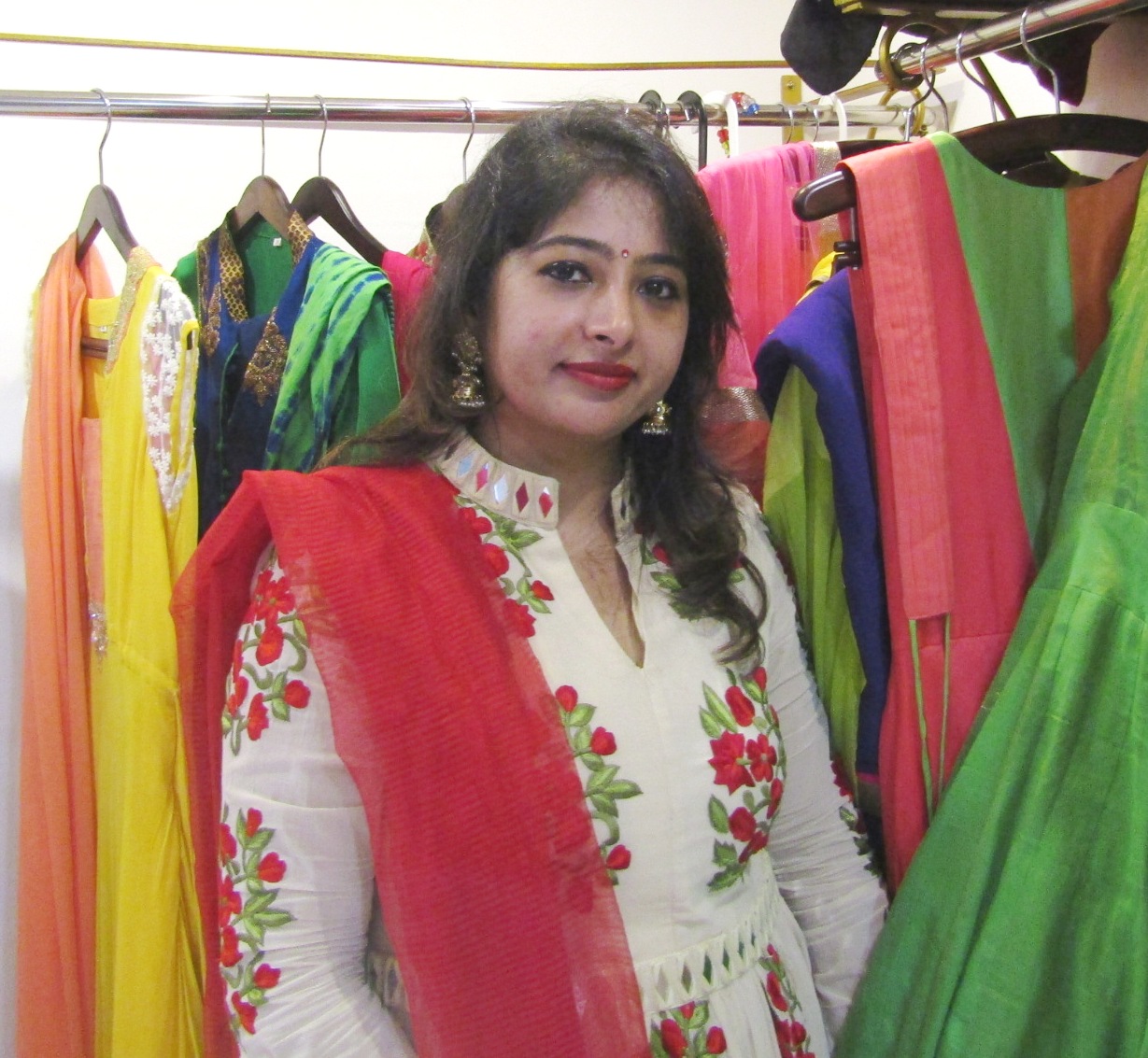 Rekha has been into fashion and clothing line since she was young. She used to design and work in fashion industry earlier in India.
"I came here ten years ago after I got married, but I didn't start Rewaaz right away. I took a break for almost five years and I just took care of my kids that time," she explained.
When her second child was about 1 year old, she started to think about continuing her work in fashion. "But because I want to be with my children and take care of my family, I decided that I won't start with designing like I used to do," she continued. "I wasn't very comfortable yet with the craftsmanship and places in Indonesia for doing that kind of work."
She then decided to start Rewaaz with sourcing, in which she handpicked the stuff from Indian designers. "I started it with getting designers' stuff. What I bring here is from smaller designers who aren't too famous, but they work really hard and are very talented," she said. "I feel like I'm giving a chance to those designers. They are really happy when their work is recognized abroad."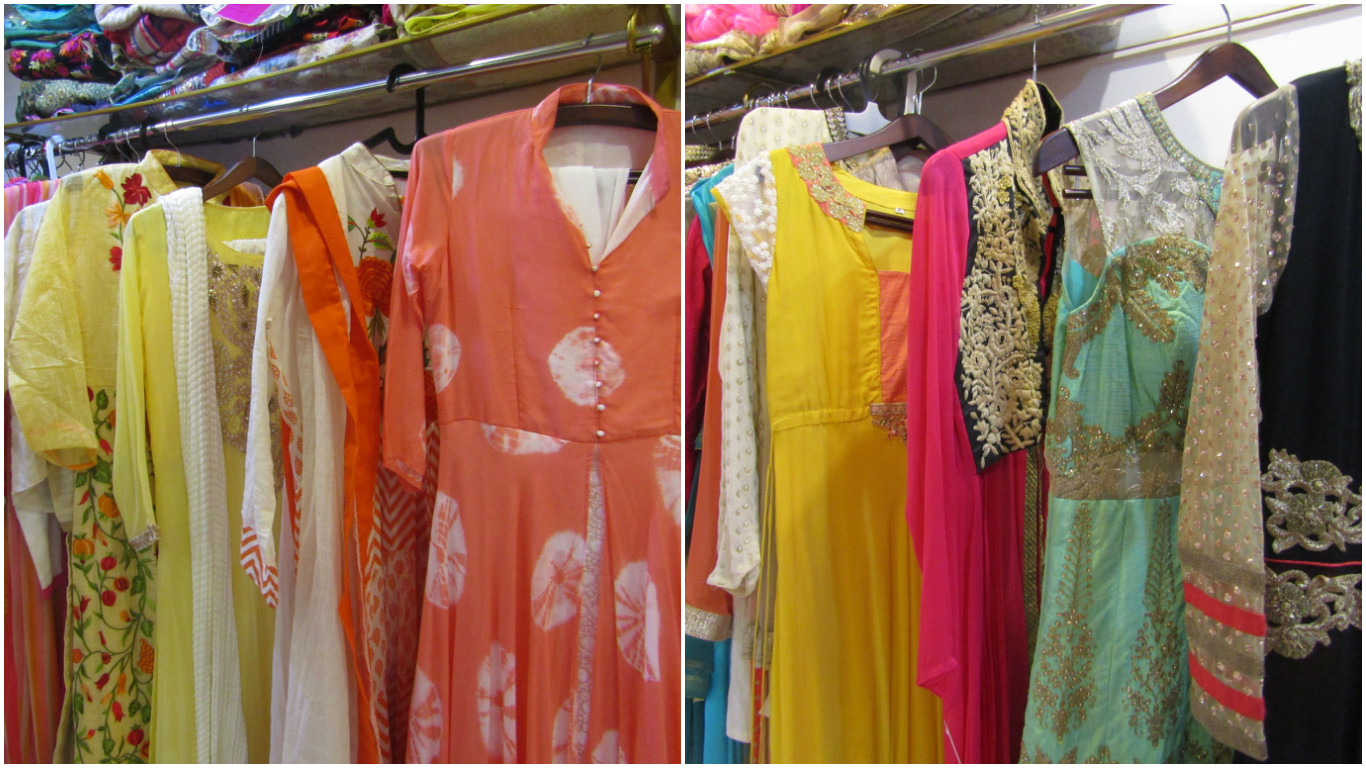 Rewaaz is truly a reflection of her love for colors and fabrics. "I know this isn't in line with my academic background, but I'm grateful that I have the passion and flair for Indian attire. So even though I'm just sourcing and selling, I take care of each outfit like I take care of my baby," said Rekha, who is a graduate in Commerce from MMK College.
She really enjoys her time managing the business, and the popularity of Indian culture in Jakarta. "I really like the fact that people look forward to Indian clothes so much. They have an understanding of the latest trends and love to wear them. I feel so proud that I bring Indian culture back here, and it's also the main reason I named this 'Rewaaz'; which means 'the culture of Hinduism' in Hindi language," she added.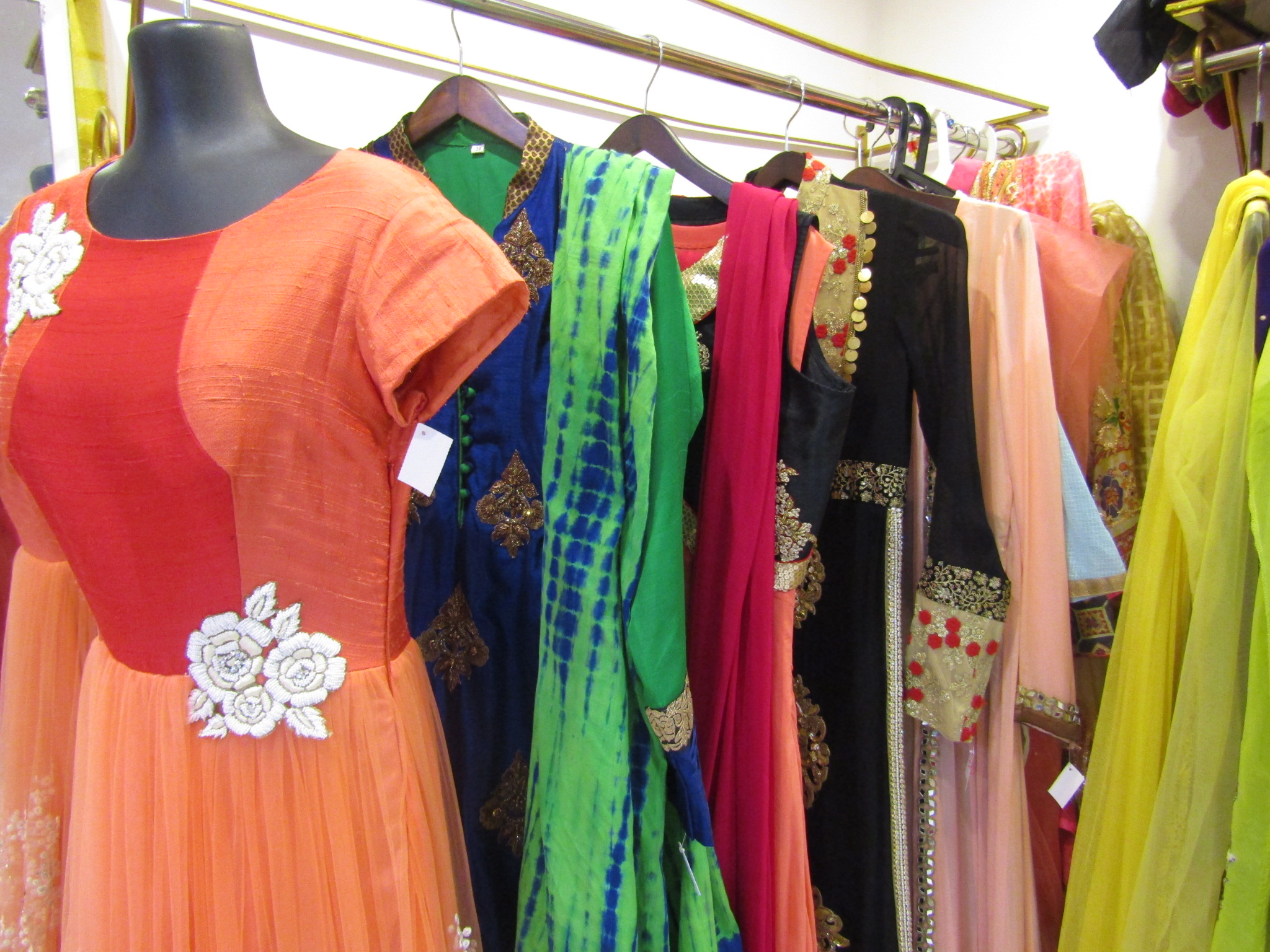 What differentiates Rewaaz from other similar boutiques in town is how Rekha serves her clients. "I really understand the feeling of a woman when she's choosing the outfits she wants to buy. She doesn't like to be 'disturbed' by other buyers, and that's why I only serve my clients by appointment. So they can freely choose, try, and consult with me about the outfits that suit them the best." It is also the reason why she dubs her business as a studio, not boutique.
When we asked what she usually does during her free time, she stated that her foremost love is her family. "I spend a lot of time with my kids and my husband. I really love the idea of being the part of this business and taking care of the studio, and at the same time I still have time to take care of my family," she shared. "But when I really have time for myself, I love to paint," she said as she pointed the Ganesha painting on her studio. "This is my way to exploit my mind with colors and paints,"
When we asked who the biggest supporter for her to continue with Rewaaz is, she said that it is her husband. "He is very supportive and always encouraging me until this very day. He is a really strong pillar when it comes to motivation and strength," she smiled.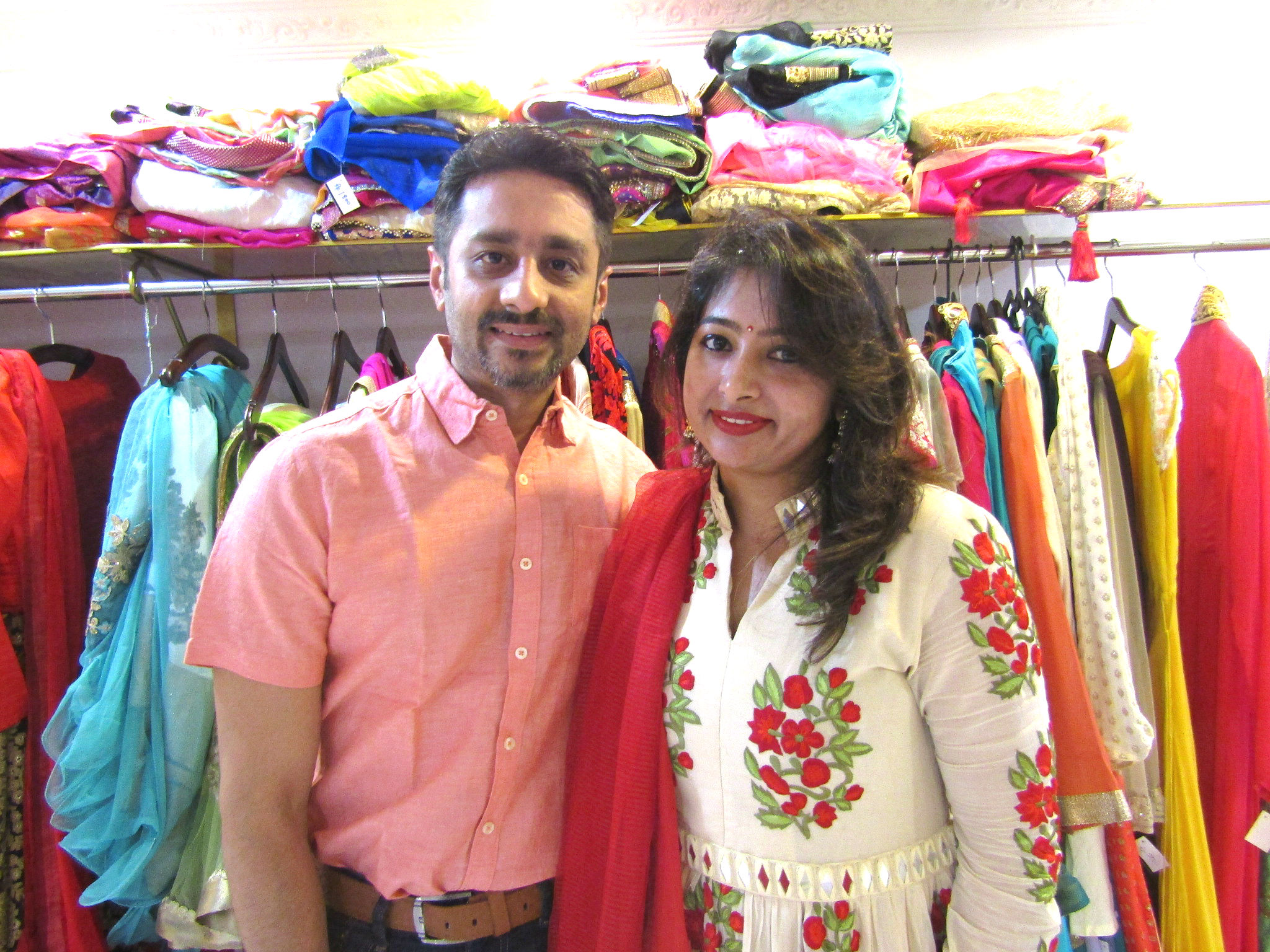 Her love to her little family is also the reason why she hasn't grown Rewaaz so much. "I think we have responsibilities as human. And I feel I have the responsibility to handle my family first," she said. Once her kids are grown, she will focus on her studio more. "I do wish to expand my business, but I haven't sat down yet and decide how, when, and what I'm going to do in order to grow Rewaaz," she closed the interview.
Until then, she will continue to travel to India frequently for hunting more and more beautiful Indian outfits for Rewaaz Couture. And of course, she will continue to spread the beauty of Indian couture to Indonesia through her collection.
Rewaaz Couture
Jalan Danau Indah Barat 1A Blok A1 No. 8B Sunter, North Jakarta
For appointment, contact Ms Rekha at 0815-8688-8887