We are never tired to give you our reviews about Indian Restaurants in town, and recommend the menus for you. And this time, we visited Sailendra Restaurant at JW Marriott Hotel Mega Kuningan, Jakarta.
Sailendra Restaurant is a buffet restaurant that boasts various Indonesian, Indian, Western, Chinese, and other menus. It is one of the most recommended buffet restaurants in the J-town. We had heard that the Indian section in this restaurant is considered as the best in town.
The Man behind the kitchen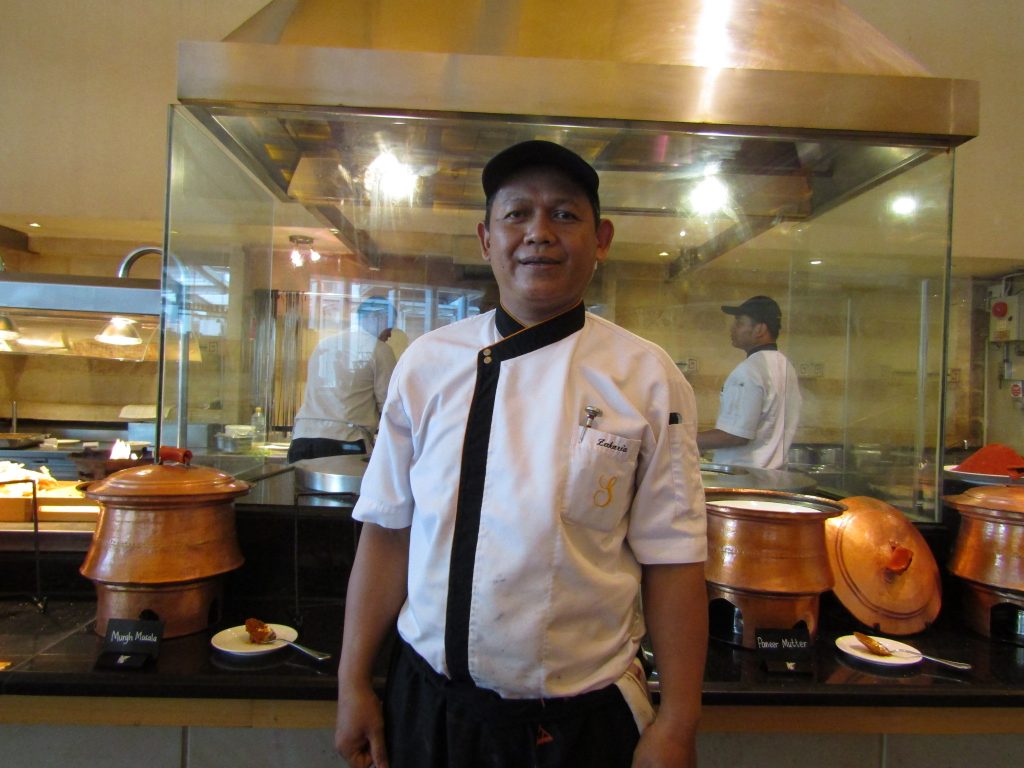 When we visited the restaurant, we also met with Zakaria, who is the Head Chef of Indian section at Sailendra. We were a little surprised when we knew that the chef is Indonesian! He is really good at  Indian cooking dishes that are loved by many. "But I actually never took professional cooking class or academy," said Zakaria. Wow, we were really amazed.
His career as a chef has been started since 1993, when he worked at an Indian restaurant in Jakarta. "During my career, I always work with Indians and cook Indian dishes. I can say that I specialize in Indian cuisines only."
The rumor that Indian food at Sailendra is the best really intrigued us. When we asked about the authenticity of the foods, he said that actually he adjusted the foods to fit Indonesian taste. "At first, our menus were authentic. But many of my Indonesian customers asked me to reduce this or add that to the taste. Thank God many people, even Indians, love the taste of the foods here," shared Zakaria who has been working in Sailendra for the last 10 years.
One thing that differentiates the food at Sailendra with any other Indian restaurants is that at Sailendra, the foods do not contain any artificial seasoning (MSG) and other additives. "Originally, people in India also never used MSG. We only use yoghurt, onion, and garlic as our main 'weapon' to enhance the taste."
He also added that there is another key in cooking at Sailendra. "The most important thing is that I cook with sincerity and love, just like how I cook for my family," he said.
The foods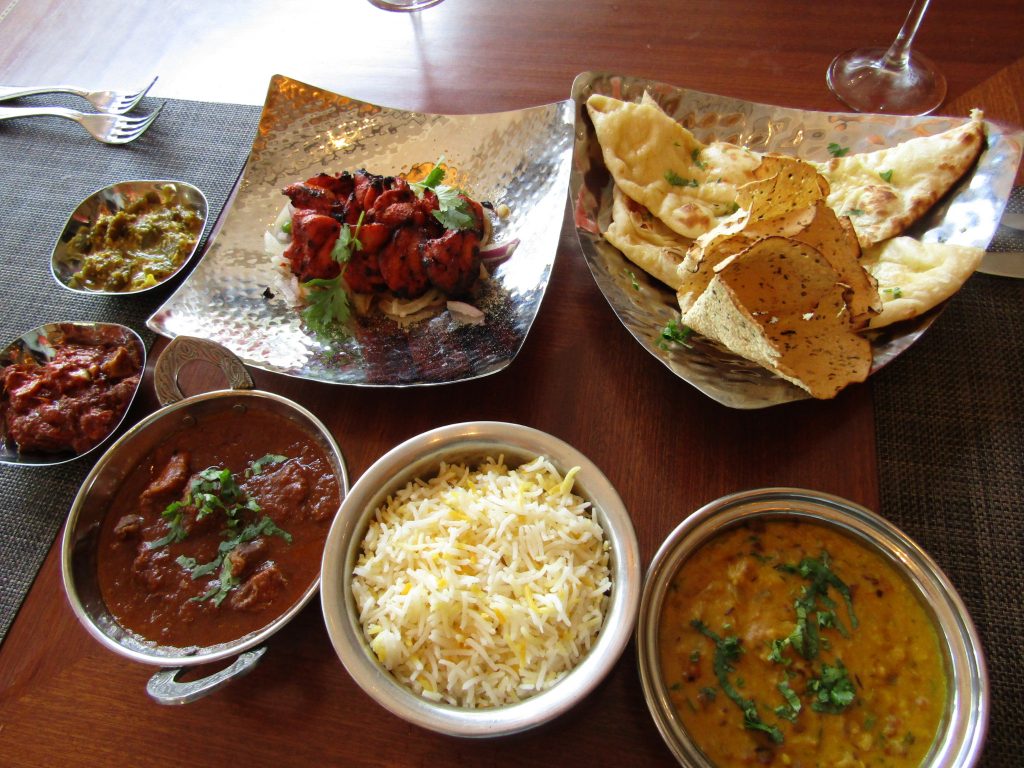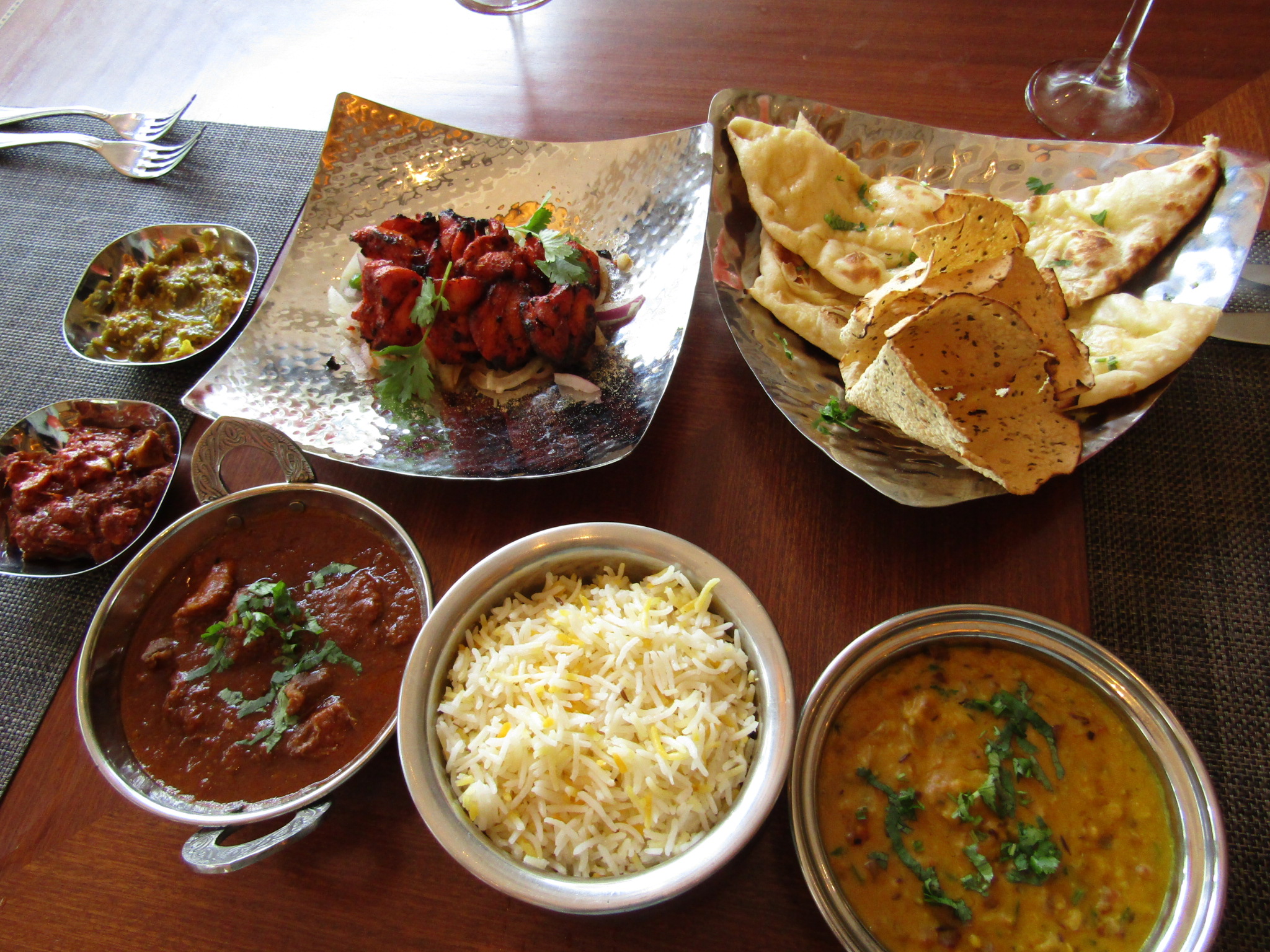 Sailendra specially prepared their favorite menus for us. There we tried Chicken Tandoori, Naan Bread, Lamb Curry, and aromatic rice. Here are our complete reviews of the food:
Chicken Tandoori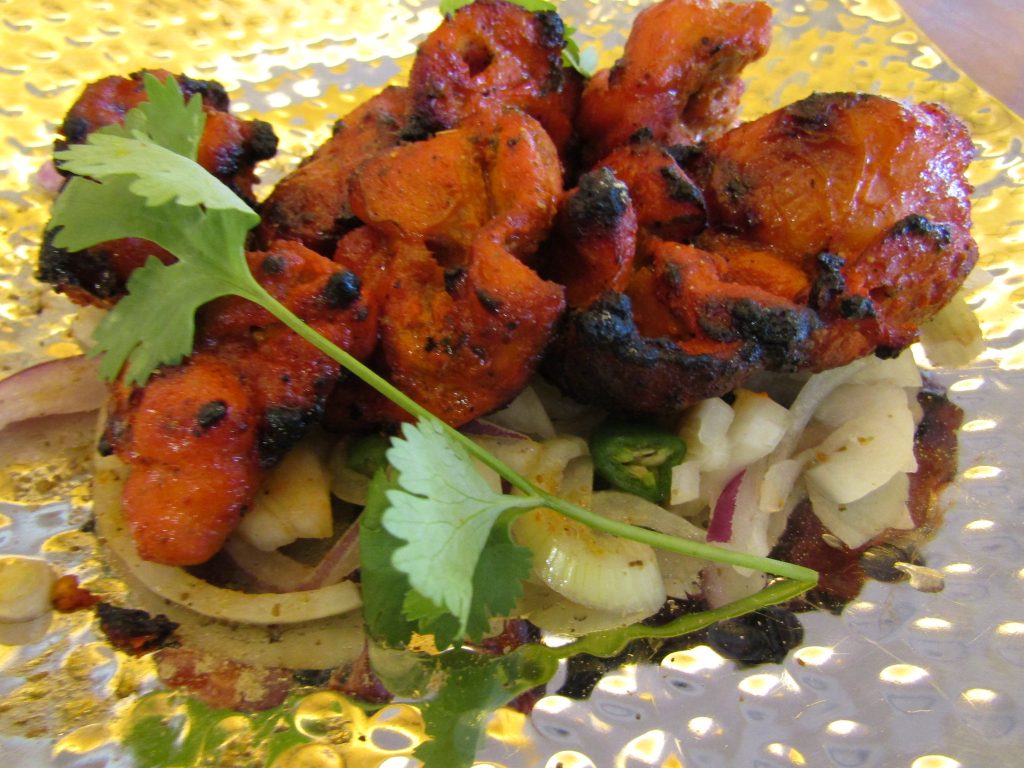 When we saw the appearance for the first time, we thought that the texture might be dry and hard. Yes, it was a little bit dry outside but juicy inside. It also had quite strong spices, probably from marinating process before it was grilled. Overall, we liked it.
Mutton Curry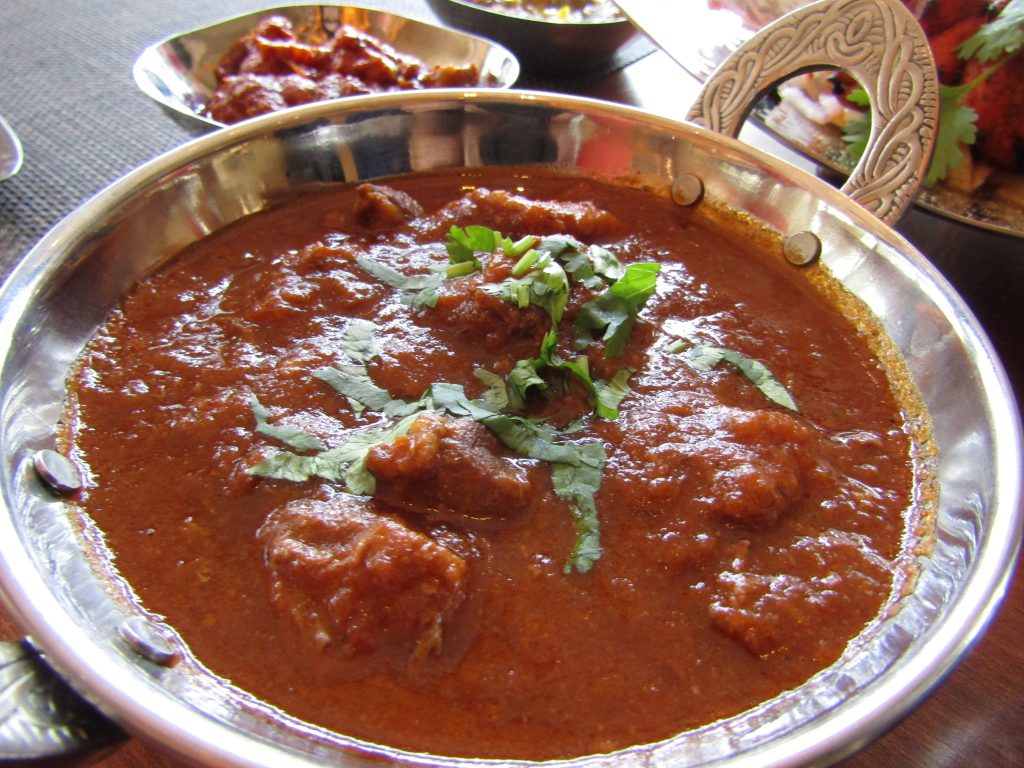 We loved the mutton curry, and we think that it was the best that we tried here. We couldn't find the distinctive 'lamb aroma' that I usually find in Sate Kambing (lamb skewers). It was just cooked perfectly in thick gravy. The mutton texture was also tender. It was definitely irresistible for meat lovers like us.
Bonus: Chicken Masala
The main menu of that day was Chicken Masala, and the chef was very kind to let us try. The sizzling hot chicken in a creamy gravy that was too good for our preference. Not to mention the texture of the chicken. We loved to eat it without rice or bread, because it was that good!
The price for a lunch buffet is Rp390,000++/person. It may be quite pricey for some people, but trust us, it's worth the money!
So, our overall ratings are:
4.0 out of 5 for the foods, and 3.5 out of 5 for the place.
We will definitely come back again!