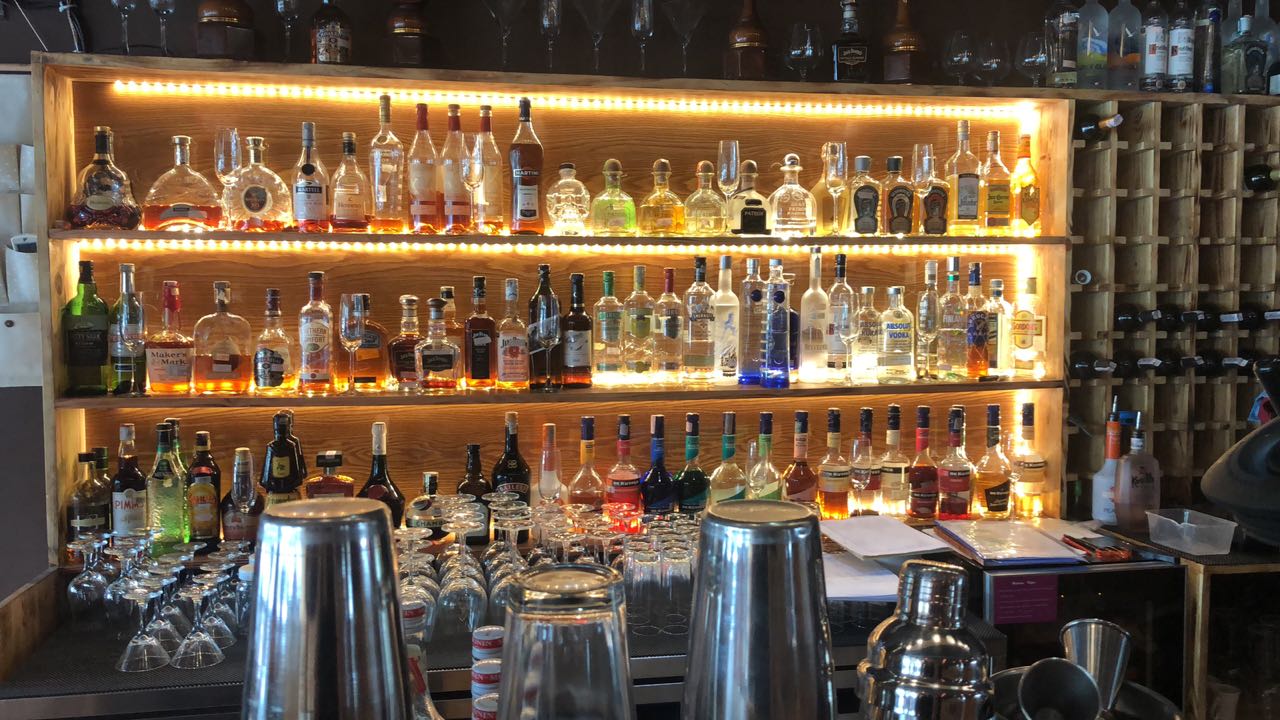 Kalture, (A twist from CULTURE) true to its name serves a mix of cuisines from Asian to Western fare. It has a fusion take on some of its western food. .
Executive chef Geetika Sainani takes pride in creating all the dishes with the best and freshest of local ingredients available. Even the sauces served on the side are created with her own recipes – on a healthier side.
Their signature dish "Naan Chicken Burger" was definitely the highlight of the lunch. The moist and tender chicken tikka was spiced and grilled to perfection. It's definitely the Must-try dish!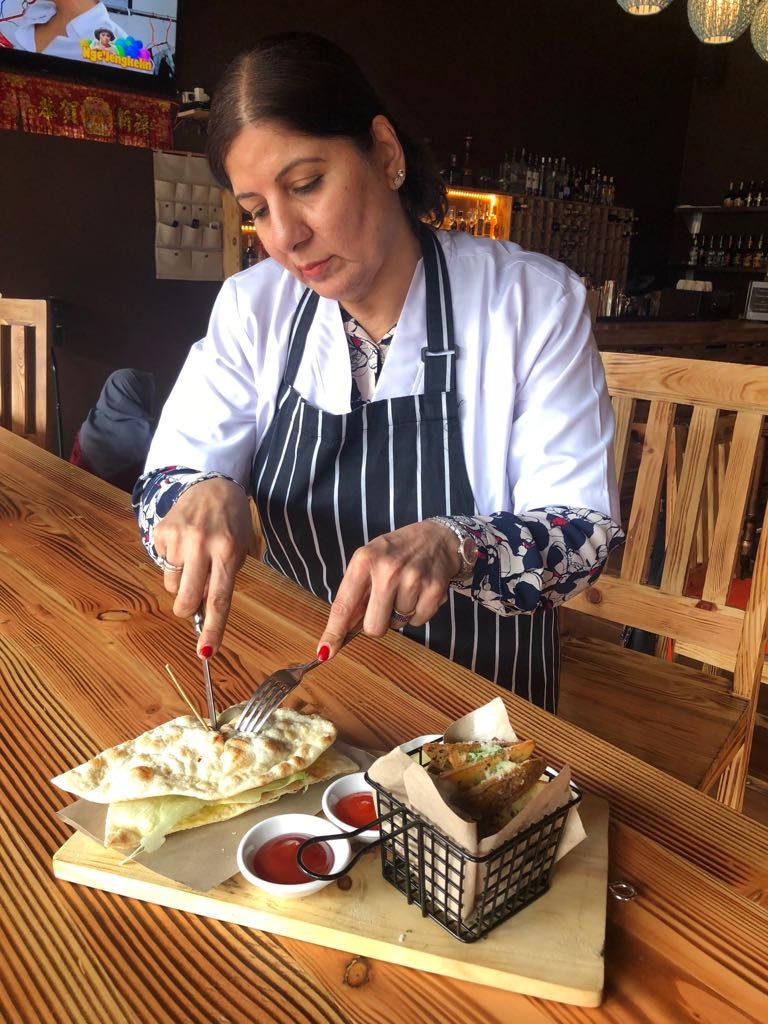 Their bowls like the Chicken Tikka bowl Or the Buddha bowl are all are available in healthy options with brown rice or quinoa. Kalture's version of veg Bimbimbap served in a hot bowl will appeal to the health freaks. The herbed Chicken soup was delicately spiced and just perfect to satisfy your tummy and soul.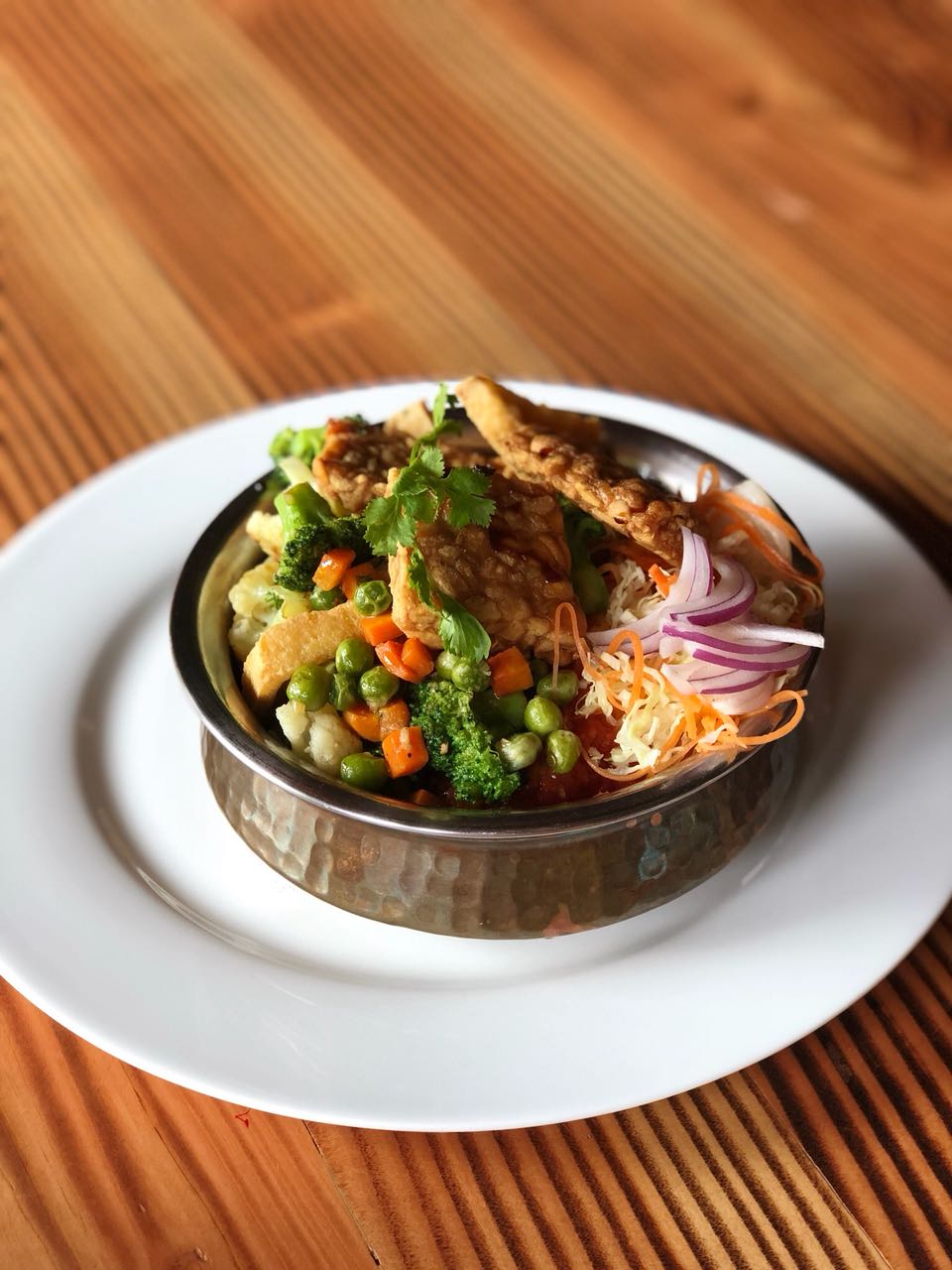 Definitely can't miss on the fresh and crunchy Quinoa salad with a tangy orange ginger dressing.
Kalture caters to almost everyone; from an extensive array of vegan and vegetarian grub to kid friendly delights to healthy dining options available, it's THE PLACE to host your next ladies luncheon or Arisan or your kids bday party or a fun poolside dinner or even other events like Corporate Dinner. Pssst …. yes they have a pool right next to the restaurant, it's currently under renovation and will be available for use from June 2018. All are quite a value for money!
Address: 
Kalture progressive Resto & Cafe,
Executive Paradise Club House,
Jl Antasari Raya, Cilandak, Jakarta 12430
Tel: (62-21)22706042
Restaurant review by Indoindians Ambassadors
The story behind Kalture in Geetika Sainai's words:
Need of Holistic Food.
After my children left the nest, I decided to become more cautious about the foods I put into my body and especially my husband's, who suffered high cholesterol and uric acid. The quest to make healthy yet tasty food succeeded and my husband halted the intake of many of his prescribed medications. We cut oil to less than 5% of usual consumption, stopped all refined sugars, saturated fats, and fine flours, changed table salt to Himalayan rock salt, and so on….
My passion for healthy food that does not comprise on taste brings me to the famous residential complex of Executive Paradise where we lived happily from 2011 to 2014. Ibu Airin was gracious enough to invite me to set up KALTURE.
My journey for progressive – holistic home food will continue with a plan to set up a replica in Ubud this year.
Business apart, my aim is to satisfy the community with home-style cross-continental fusion foods, in harmony with the globalising world! I will soon have herbal products on the racks of KALTURE, as well, including Heart Artery de-blocking Concoction AYURJIVA – my grandfather's recipe that his lived amongst by family and friends for generations.