Who says visiting museum is a boring activity? It is not if the collection is KITES!
Museum Layang-layang or Kite Museum is a museum located in Pondok Labu, South Jakarta. Visiting this museum will probably make you nostalgic—as the collections are so colorful. If you bring your kids here, the kites with various colors and shapes will excite them!
This museum was established in 2003 by Endang Ernawati. The beauty expert loves kites and antiques, and has been involved herself in kites world since 1985. She founded Merindo Kites & Galleryand has participated in many kites festivals both in Indonesia and abroad. Her love for kites resulted in her setting up the Museum Layang-layang, which we can visit now.
From the outside, the museum does not seem too big. But when you enter the area, this museum has a wide lush front yard. There are colorful kites painting along the foot path, welcoming every visitor. Children will love to play in the yard, and try to fly their kites.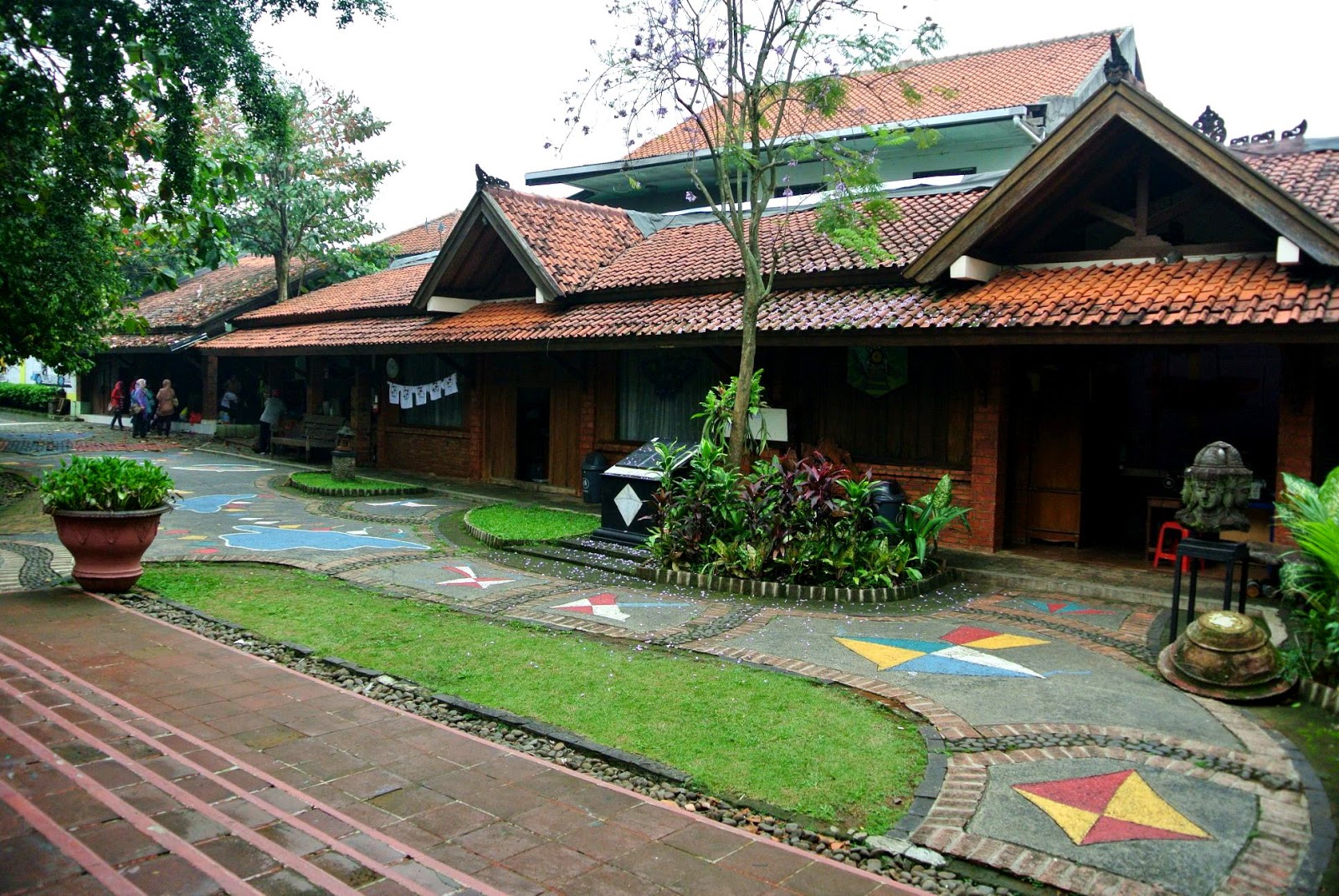 Visitors will be guided by a museum staff during their visit. You will get information about the history behind every kite collection in this museum. Some of interesting stories about the kites are about a couple of kite from South Kalimantan. Both of the kites should be flown together and when they're flying, there will be a flute sound. There is also 'Layangan Pengantin' or Bride's Kite that is usually flown when there is a traditional wedding ceremony.
There are around 600 kites in this museum, from the tiniest kite (only 2 cm long!) to a Megaray kite which is 9 x 26 meter big. Besides kite collections from Indonesia, there are also many collections of kites from Japan, Korea, China, and many more. In the exhibition room of these kites, there are also several ewers. When you take a closer look, you can see that the paintings on those ewers tell stories about the kites.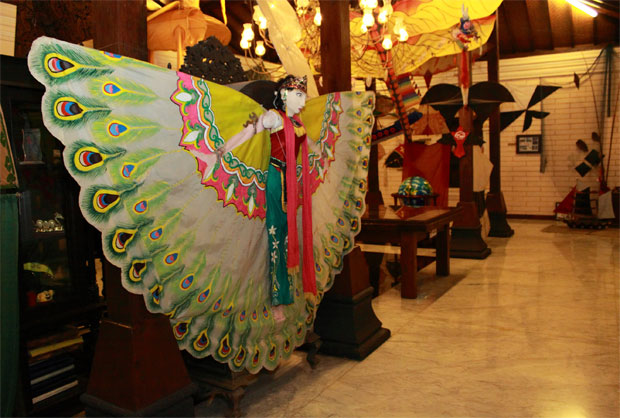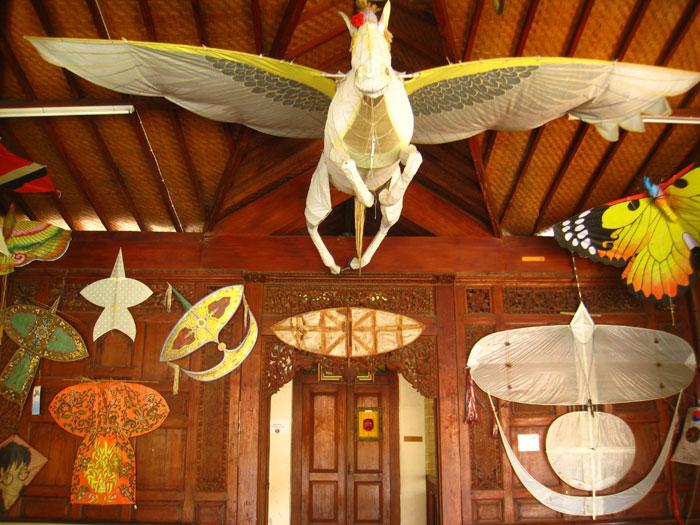 In this museum complex there is also Rumah Budaya, a kite workshop for festival activities. If you visit this museum during festival season, you can see the making process of various kinds of kites.
From Monday to Friday, many school kids visit this museum. But when it is weekend or holidays, the visitors of this museum aren't too crowded—so it is an ideal place for you to visit with your family. You can discuss more about kites with the guides, while enjoying the comfortable ambience in this museum.
In this museum, there are several exciting activities such as:
Paperfold kites workshop for kids 3 – 7 years old
Diamond kites workshop for kids 8 years old to adult
Kite painting for public
Ceramics making for kindergarten students to adult
Ceramics painting for public
Batik making (minimum 10 pax) for 4th grade student to adult
Umbrella, wayang (leather puppet) and T-shirt painting for public
Museum Layang-layang opens everyday (except public holidays) at 9am to 4pm. The entrance fee is Rp15.000. It is better to contact the museum first before visiting the museum, to make sure that there is no field trip in the day you're visiting.
Museum Layang-layang
Jalan H Kamang No 38, Pondok Labu, South Jakarta
Phone 021-7658075, 7505112