Running Communities in Jakarta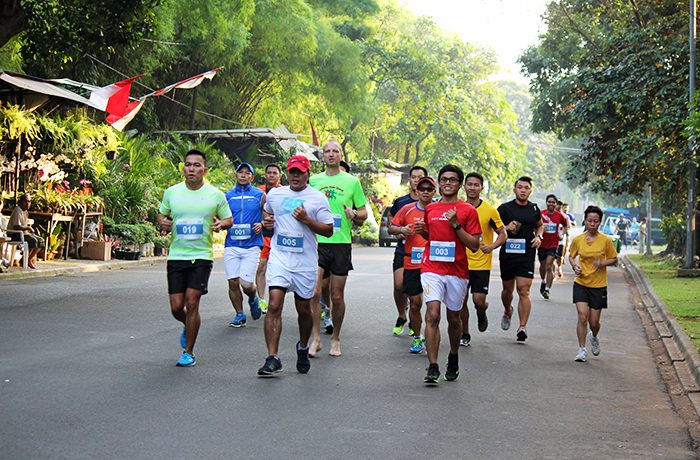 Running is one of the cheapest and easiest exercise to do every day — you only courage and time. And the best thing about running is it gives you many health benefits.
People run for various purposes such as fun, fitness, or even competitive running. In Jakarta, you can join a running community to get motivated as well as make friends who share the same interest.
Here are some running communities in Jakarta that you can join:
Indo Runners
Indo Runners is the biggest running community in Indonesia. It welcomes runners of all levels and from all walks of life. Indo Runners has several activities such as group running every Sunday (Sunday Morning Run) and Thursday night (Thursday Night Run), joining running competition (5k, 10k, 21k, and 42k) in Indonesia and Asia, and sharing sessions about running.
Contact:
Jakarta Free Spirit
Jakarta Free Spirit is another great road running club with a focus on social fitness running, competitive training, racing, and hosts several races throughout the year. One of its activities is Saturday Morning Zoo, which takes place at Ragunan Zoo, South Jakarta. You can join as a member with annual fee of just Rp300.000 for individuals or Rp500.000 for families. All activities of Jakarta Free Spirit are held in English.
Contact: [email protected]
Rush Runner
This is one of the youngest running communities in town. Established in 2013, Rush Runners gathers people with same passion for running in one community. The members encourage each others to be more aware about the importance of health. Running is held every Thursday starts from 18.30hrs and every Sunday starts from 06.00hrs. With the tagline "Always Junior Runners", Rush Runners welcomes everyone from every ages and experiences to join and run together.
Contact:
Hash House Harriers
Hash House Harriers also known as "The Hash" can be found in many countries throughout the world and especially in South East Asia. The Hash is a social gathering of people known as "hashers" who meet regularly (usually weekly) for cross-country running followed by a gathering (where usually some beer flows). The Hash has a choice of runs to suit everyone, as quite a few people just enjoy a gentle jog or a stroll. It is said that to join Hash, you don't need to be either a runner or a drinker.
There are several Hash House Harriers in Jakarta:
If you are a member of a running group in Jakarta, please do share your experiences.