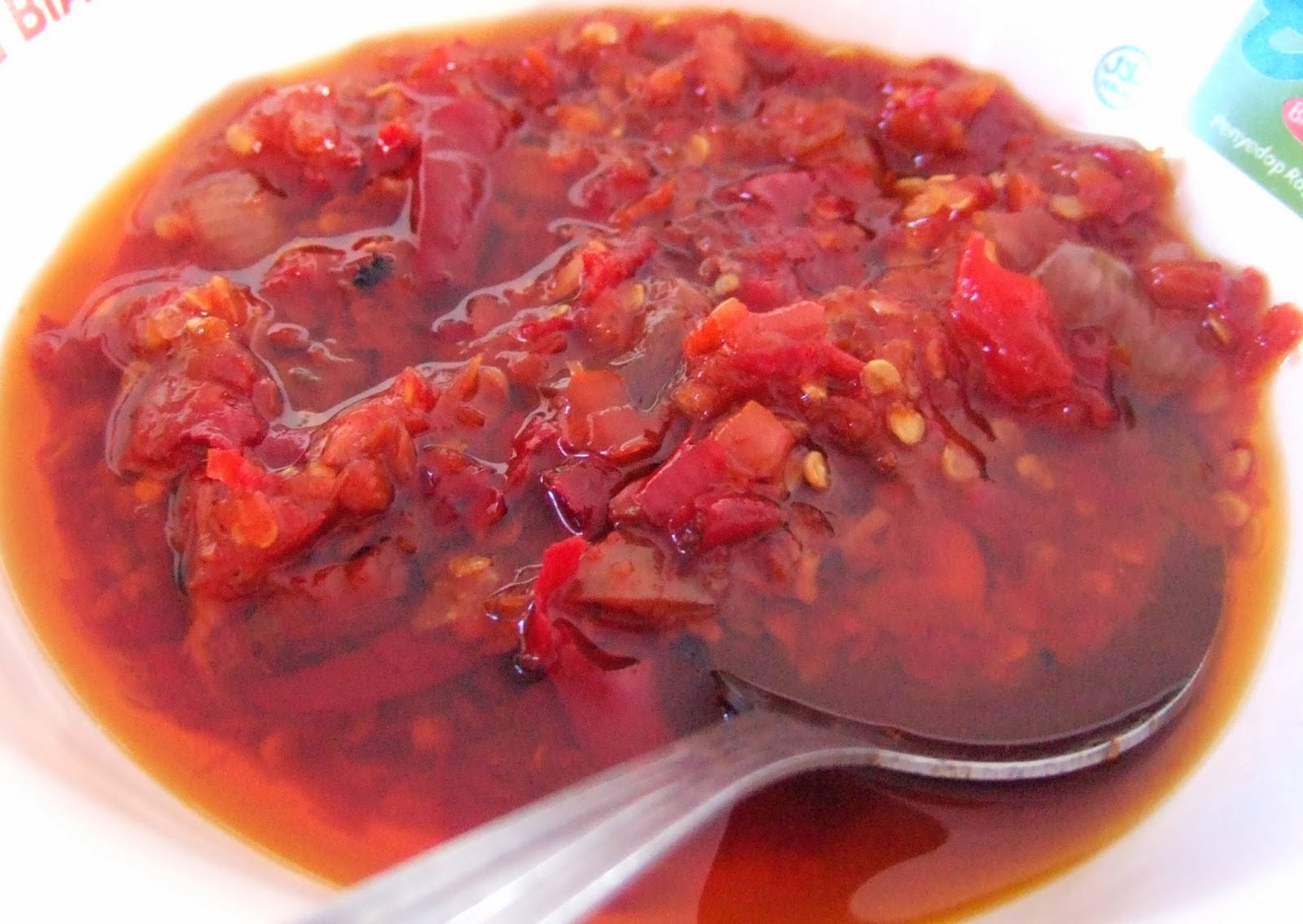 Rica is a of the special Sambal from Manado, North Sulawesi. In Manadonese language, "rica" means "spicy" or "chilies". It pretty much implies how this Sambal tastes like.
Sambal Rica perfectly complements fried chicken or fish. Some people often sauté chicken with this Sambal, completed with vegetables. Sambal Rica is simply irresistible for spicy food lovers!
No need to go to Manado to enjoy this Sambal. You can make this at home.
Ingredients:
5 cloves of shallots
10 red chilies
7 Thai chilies
1cm of ginger
2 lemongrass, slice thin
3 tablespoons of vegetable oil for sautéing
Sugar
Salt
1 tablespoon of lime juice
Instructions:
Grind shallots, ginger, lemon grass, and all of chilies using stone mortar, set aside
Heat the vegetable oil, sauté the chili paste until fragrant. Wait until the paste's color turns into the darker shade of red
Add salt, sugar, and lime juice, mix well until perfectly cooked.
Now you only need to prepare hot steamed rice and your favorite food. Sambal Rica goes well with lalapan too. Bon appétit!