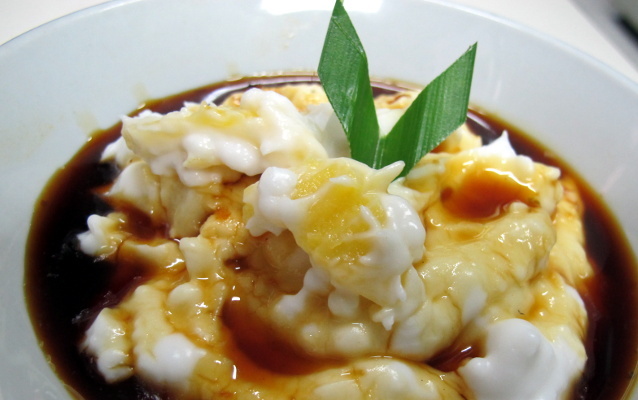 Although Indonesian desserts vary, there some ingredients that are mostly used in many dessert recipes. Bubur Sumsum is one of it, in which it is the basic ingredient for many desserts such as bubur sumsum, pisang ijo, kolak and more!
Ingredients for bubur sumsum:
100 gr rice flour
½ tsp salt
500 ml water
120 ml coconut milk
Ingredients for the sweet sauce:
500 ml water
200 gr palm sugar
1 Tbsp sugar
some pandan leaves
How to make sweet sauce:
Put everything in a pot
Bring to a boil
Set aside
How to make bubur sumsum:
Mix all of the ingredients
Cook everything, stir continuously until it thickens
Set aside the bubur sumsum on a bowl and pour the sweet sauce to add flavor.
Your bubur sumsum dessert is done!