What's the first thing about Bali that comes to mind? Likely its beautiful, pristine beaches.
It's a long-awaited holiday to Bali and you check into a great beach front hotel. Next morning at the beach for an early morning walk, you are welcomed by tons of trash mostly bottles, bags, Styrofoam, wood and plastic, for as far as you can see. On getting closer to the waves, one can see plastic trash even in the water. Definitely not the best beach wading experience with trash against your skin where only foam and water was expected.
Bali's famous beaches are being strewn by plastic rubbish. All the way from Jimbaran to Canggu the west coast beaches are littered with trash washed up by the waves overnight in what experts say is becoming an annual event thanks to monsoon weather, poor waste management and a global marine pollution crisis. But the real question is where does this trash come from? Is the plastic trash disposed in the sea for it to be washed on the beach?
Plastic trash and other marine debris washes onto Kuta Beach every year during the monsoon season, said Badung's head of the Environment Office, Wayan Puja. The official blamed the problem on garbage mismanagement.
This year authorities say is worse than usual, with between 30 and 60 tons of rubbish being collected from beaches at Kuta, Seminyak and Jimbaran each day. These beaches were usually teeming with thousands tourists before the pandemic and Bali now has eerily empty streets and shut-up shop fronts, months after Indonesia closed to international visitors.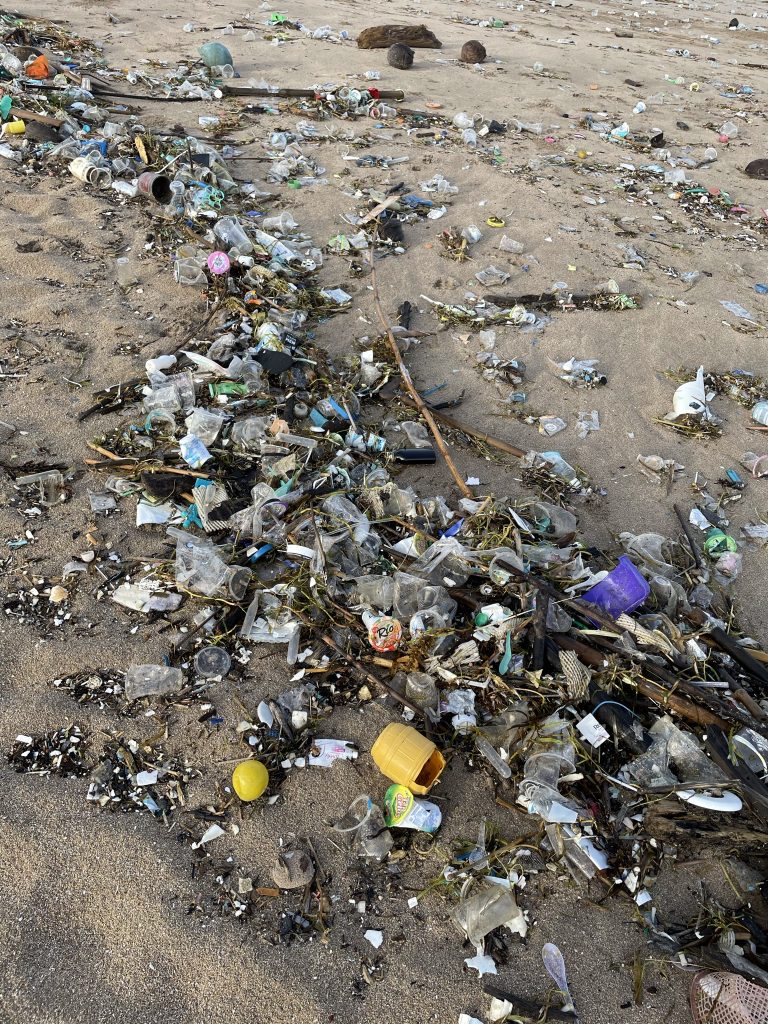 Trucks and loaders are employed by the authorities to transport the trash to a landfill site. It was thought that most of this trash was a result of the tourism industry but with 9 months of lockdown, this argument does not hold much weight. It has been found that much of the trash on the beach comes from the rivers and canyons inland.  Attention is required to monitor and clean those dump sites and enforcing the anti-dumping laws.
In late 2018 Balinese Governor Wayan Koster announced a ban on plastic bags, polystyrene, and plastic straws. However, this is not enough, it is a wakeup call for each and everyone of us.
We can all make a difference with a eco friendly attitude and being mindful about our actions. Every small green action helps.