Indian sweets recipe, Shrikhand, is maybe the healthiest sweet. It is made from thick, creamy hung curd flavored with saffron, cardamom or diced fruits and served either with hot puffy puris or as a standalone dessert.
"Shrikhand" translates to mean "Ambrosia of the Gods" and can be found in many flavors.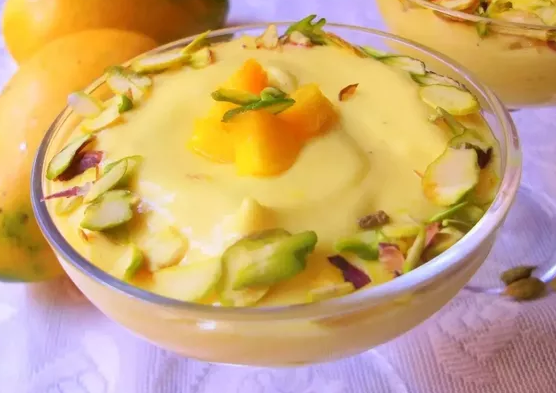 Ingredients For Shrikhand (Indian Sweets Recipe):
3 cups milk
1 tsp beaten curd
1 cup powdered sugar
2 pieces of powdered cardamom
2 drops rose water
1 tsp sliced pistachios
Directions:
Bring the milk to boil. When it cools slightly add beaten curd. Keep in a draught free spot till set.
Tie the curd in a muslin cloth and hang for two hours to overnight in the refrigerator, for the water to drain out. This results in a very thick yogurt and the drained whey can be discarded.
The traditional way to mix the sugar with this thick yogurt is to tie a strong cloth over a pan and add a small quantity of sugar to the curd at a time and mix well over the cloth till the yogurt has dissolved the sugar and is completely strained through the cloth. Repeat the process till all the curd and sugar is used up. My quick and effective option is to just use the blender 🙂
Add cardamom powder and mix well. Sprinkle the chopped nuts on top.
Refrigerate for 3 hour or until chilled before serving
Tips and Variations:
To make great shrikhand, the yogurt needs to be thick without any water in it.
For variation add any fruit like strawberries, raspberries, and even dry fruits like dry figs, pistachios, almonds, cashews etc with sugar.
Add fresh fruit pulp of grapes, pineapple, and mango to make a creamy fruit dessert for variation
To make kesar (saffron) shrikhand, dissolve 7-8 saffron strands in 1-tablespoon warm milk, add and mix well in step 3.
For amrakhand, which is mango shrikhand, just add fresh mango puree to your shrikahand along with a pinch of nutmeg. Delicious.
The mango season in Indonesia is from August to January with most wonderful Harum Manis and Gedong mangoes, are perfect for amrakhand.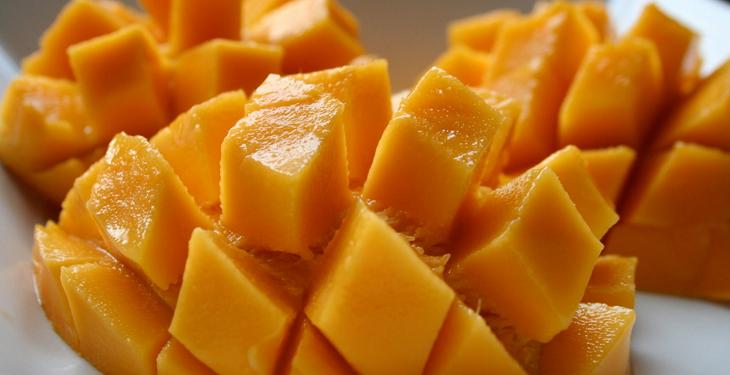 That is it. Now go ahead and apply this awesome Indian sweets recipe for you and your loved ones.