We have been advised many a time to avoid jellyfish, as it can sting. And it hurts. However, not all jellyfishes are poisonous. There are some species of jellyfish that are harmless enough to snorkel with.
What?? Snorkeling with jellyfishes??
Yes! You read it right.
If you Google 'swimming with jellyfish in Indonesia' then you will find that you can do it at Kakaban Island, East Kalimantan, Indonesia. Kakaban Island is part of the Derawan Islands, East Kalimantan, which is also one of the places in Indonesia with amazing underwater scenery.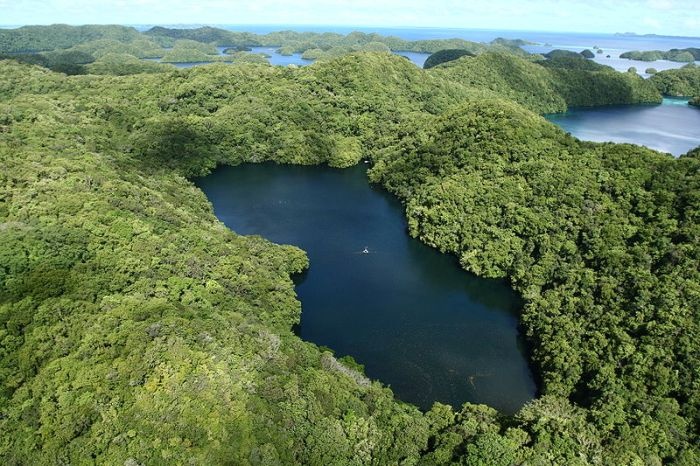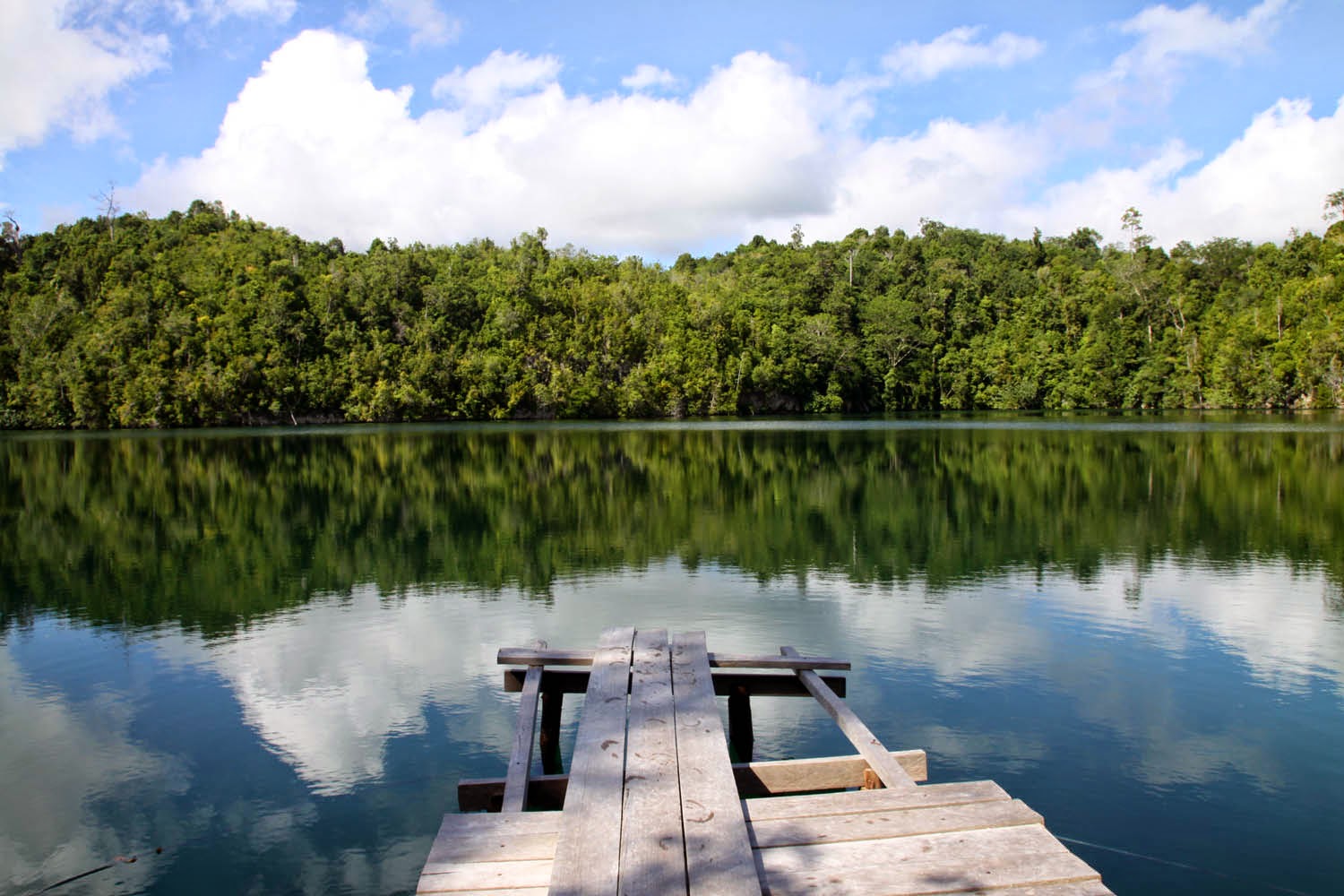 Kakaban Island has limestone cliffs that are covered with dense jungle right down to the water's edge. The wall drops to 190 meters, and currents can be strong with upwelling, downcurrent and reversing directions.
In the middle of this island is a mangrove-fringed lake, slightly above sea level, where thousands of harmless jellyfish live. It is one of the two known lakes to inhabit stingless jellyfishes, aside to Palau Island. The jellyfish consist of four different species which do not have the ability to harm humans with their stinging cells.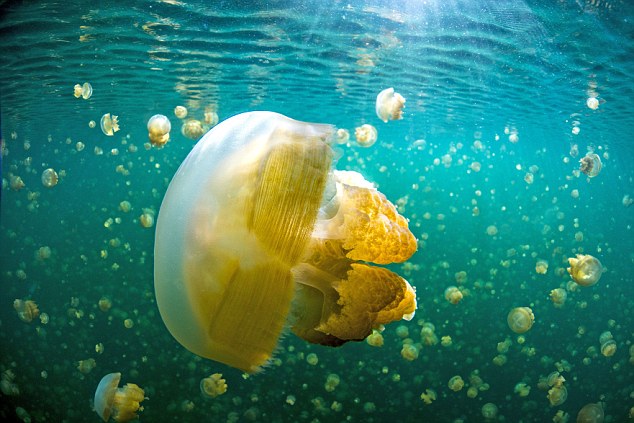 Although diving with the jellyfish in Kakaban is only allowed with special government permission, you can still have the opportunity to snorkel in the unplumbed depths of this warm lake. A short walk through the mangrove forest will bring you to the lake and you can experience a peculiar sensation of swimming among the luminous jellied bodies of those jellyfishes. The lake is also home to many other unique forms of marine life, from algae and the white sea anemones to a wide variety of sea snakes, sea cucumbers, and other crustaceans.
As the daylight fades, the fish and corals glow with increasing strength adding to the eerie weirdness of the lake. This is really a unique opportunity for you to snorkel!
You can also diving at Kakaban Island. The most commonly visited dive site on Kakaban is Barracuda Point—a wall at the southwest point of the island. The strong, variable currents will make your diving session challenging. You can also expect to see large specimens of barracuda, jacks, grey reef and variegated sharks, snapper, surgeonfish and trevally.
Just like other diving spots in Indonesia, Kakaban Island is open to diving all year round. However, if you visit Kakaban during the dry season from March to October, you will get the best visibility of the lake.
Here are some things that you need to remember before diving or snorkeling at Kakaban:
Avoid visiting during long weekends because Kakaban Lake is chaotic during these kinds of holidays.
Don't wear sunblock, as the chemicals in your sunblock can pollute the waters and poisoning the jellyfishes.
Don't wear fins, as you will be blowing the jellyfishes constantly.
Don't hurt the jellyfishes—don't lift them out of the water. If you want to save some pictures of them you can take the pictures underwater.
How to get there?
You can take a flight from Jakarta to Tarakan, with return tickets start from just Rp1,700,000/pax from various airlines. From Tarakan you would have to rent a speedboat to Derawan Island that could cost IDR6,000,000 for a return trip. To get to Kakaban Island from the Derawan Island, you can rent a speedboat that would cost about IDR1,300,000 which caters also for a trip to the surrounding islands for a whole day. It would be better if you travel in small group.