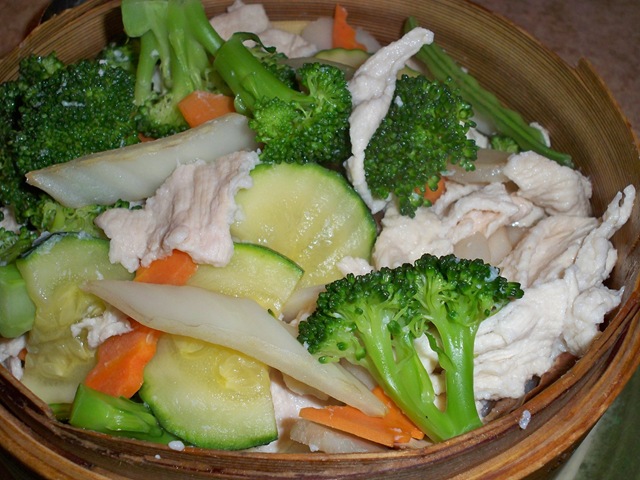 If you are looking for a healthy meal while in the process of changing your lifestyle or losing weight, one of the most recommended dishes would be steamed chicken and vegetables. It's full of the necessary vitamins and minerals, this dish also does not use oil. Try it out!
Ingredients :
2 chicken breasts
1/4 cup diced onions
1/4 cup carrot
1/4 cup capsicum
1/4 cup green peas
1 clove garlic crushed
1 splash white wine/soy sauce
Salt, pepper, chilli flakes and herbs for seasoning
Directions :
Heat oven to about 180 degree centigrade.
Place chicken on a piece of foil big enough to enclose meat & vegetables.
Sprinkle vegetables on top of meat, dust with seasonings and splash over the wine.
Enclose the meat in the foil, seal tightly and bake on an oven tray for about 50 min or until meat is cooked, and juices run clear.
Serve with a baked potato that you can cook with the chicken.