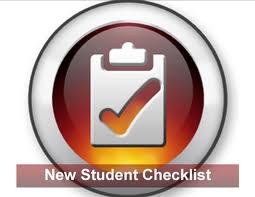 Applications and Procedures
Entry requirements vary according to the institution, as well as the course applied to.
Admissions for Singapore's public universities are highly competitive. Applications are assessed, based on academic results, as well as other merits, such as exceptional talent in sport and leadership abilities. Applications for Singapore's public universities and polytechnics are conducted directly online.
Admissions for the public universities annual undergraduate intake in August typically open in October and close between end-December to end-March.
---
Applications to international universities are done directly with the respective university. Private institutions conduct their own admission exercises, and applicants should check on the application procedures with the institution directly, or approach a Singapore Education Specialist for assistance. Most private institutions typically have rolling intakes throughout the year.
All foreign students are required to apply for a Student's Pass to pursue full-time studies in Singapore. The general processing time for a new application is about four weeks. This is reduced to two weeks for SQC­PEOs.
Financing Your Studies
In Singapore, there are many financial assistance schemes to help international students fund their studies.
Tuition Grant Scheme
The Singapore government provides tuition grants of about 75 per cent and 85 per cent to students enrolled at the public universities and polytechnics respectively. International students, who avail of the grant, are required to work with a Singapore-registered company for three years upon completion of their studies. The tuition grant is about S$22,400 for lab-based undergraduate programmes and S$19,000 for non lab-based programmes. Students will typically pay subsidised undergraduate fees of about S$8,000 per year (for a non lab-based course).
Financial Assistance Schemes
On top of the tuition grant, there are also many financial assistance schemes available for those, who need help with their tuition fees. The schemes include:
Tuition Fee Loan Scheme
The Singapore government offers loans of up to 80 per cent of the subsidised tuition fee payable to students enrolled at the local universities and polytechnics.
Bursaries
International students can apply for bursaries to help pay for their tuition fees and other expenses. Bursaries are awarded by institutions, based on financial need, and usually do not exceed S$1,500 per year.
Study Loans
Study loans are by and large offered at favourable interest rates and are repayable only upon graduation. Some institutions also offer additional loans for miscellaneous expenses, such as computer loans.
Scholarships
Many scholarship are open to deserving international students. Selection is typically based on academic merit, leadership skills and co-curricular track records.
Student Accommodation
Singapore offers a wide variety of accommodation options to suit different needs and budgets. Most educational intitutions have an Insternational Student Office, whom students can approach for advice. the various accommodation options available include:
Halls of residence (on-campus)
Private hostels
Homestay
Government flats
Private apartments/houses
Live, Work and Play in Singapore
Singapore is consistently rated as one of the world's best places to live and work in. In 2006, The Economist Intelligence Unit ranked Singapore as offering the best quality of life in Asia. Yet, the cost of living in Singapore is considerably lower than that in many developed countries. An international student in Singapore spends, on average, about S$750 to S$2,000 a month on living expenses, including accommodation, utilities, food, transport and personal expenses.
Work-study privileges:
International students enrolled as Singapore's universities, polytechnics and certain specified institutions are allowed to work part-timr for up to 16 hours a week during term time. There is no cap on the number of working hours during vacations.
Links: