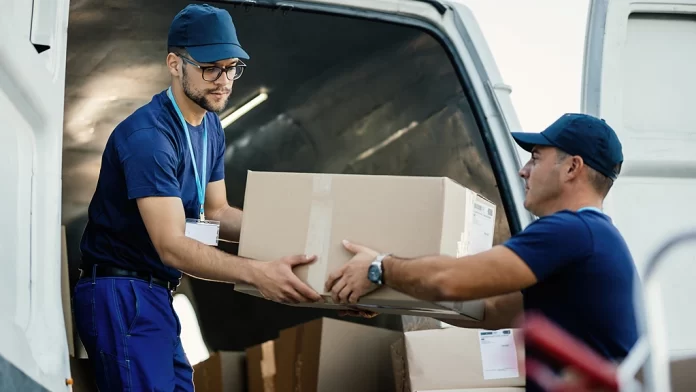 The process of moving house is not easy, since experience, transportation, and special tools are needed to maintain the condition of your belongings. To make the moving process easier and safer, house moving services are needed.
The following are 9 home moving services in Jakarta that can professionally facilitate your relocation process:
1. AGS Four Winds International Movers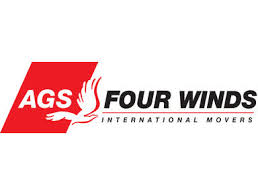 Since it began operating in 1974, the AGS group has expanded its brands in Europe, Asia, and Africa and joined with its partners in the Americas and Oceania. AGS has earned worldwide trust in moving goods for more than 40 years, making it one of the best moving companies in the world. Aside from moving your belongings, AGS also provides vehicle transportation services. And they will guarantee the safe and successful delivery of your goods.
Address: Menara Bidakara 2, Level 10, Jl. Gatot Subroto No.Kav. 71-73, RT.8/RW.8,
Menteng Dalam, Kec. Tebet, Kota Jakarta Selatan, Daerah Khusus Ibukota Jakarta 12870
Website: https://www.agsmovers.com
Phone Numbers: (+6221) 83708395
2. Allied Pickfords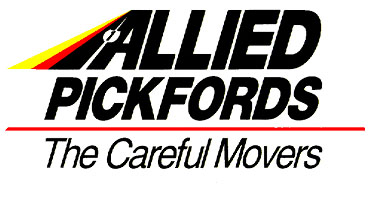 Allied Pickfords has a certified ISO for the quality management system of moving services. They have handled more than 50,000 domestic and international moves annually. The entire planning process for demolition will be supervised by a personal moving coordinator. All moving consultants keep track of your inventory using an iPad to provide accurate moving costs. You will also gain access to their state-of-the-art online tracking system, namely GlobalCom, where you can monitor the status of your move, review survey dates, pick-up, port departure and arrival, customs, and delivery—24 hours a day.
Address: Jl. TB Simatupang No.89a, RW.1, Kebagusan, Ps. Minggu, Kota Jakarta Selatan, Daerah Khusus Ibukota Jakarta 12520
Phone: (021) 7807851
Website: www.alliedpickfords.co.id/
3. Crown Relocations

Crown Relocations' personal Move Manager will take the time to understand all of your needs. They will complete a survey of your home to determine what items you will be moving. In addition, their fully trained packing team will package and ship everything safely. Crown also has a unique online tracking system that is password protected to provide clients with real-time access to the status of goods and to ensure the safety of goods.
Address: Taman Tekno Block D/20 BSD +Bumi Serpong Damai Tangerang 15314 Indonesia
Contact details: +62 21 7588 2338 | jakarta@crownrelo.com
Website: www.crownrelo.com/en-us/office/jakarta
4. DB Schenker

DB Schenker is a division of Deutsche Bahn AG that focuses on logistics. The company is divided into a number of divisions that each handle land, sea, and air transportation as well as contract logistics. Being one of the pioneers in the airlift industry, DB Schenker is considered a leader in innovative airfreight concepts. DB Schenker's relocation service takes care of everything from the planning, disassembly, packing, transporting, and ready-to-use reassembly stages.
Address: Sagara Makmur, Kec. Tarumajaya, Kabupaten Bekasi, Jawa Barat 17211
Phone: +62 818 844 777
Email: Ovilia Faratika (Manager Special Traffic Indonesia), ovilia.faratika@dbschenker.com
Website: www.dbschenker.co.id
5. International Movers Storage (IMS) Relocation Moving Company

Being an international moving company, it has carried-out relocation of household goods and office effects worldwide and all-over Indonesia. Other services provided by IMS Relocation are Fine Art Transport, Office Relocation, Household Goods Relocation, Special Project Relocation, Record Management Service and Storage Service.
Address: Jl. Mampang Prpt. Raya No.81, RT.7/RW.1, Tegal Parang, Kec. Mampang Prpt., Kota Jakarta Selatan, Daerah Khusus Ibukota Jakarta 12790
Phone: (+6221) 7989978
Website: http://www.ims.co.id/
6. Asian Tigers Lane Moving & Storage

They are one of only two companies in the country to hold the prestigious FAIM (FIDI Accredited International Mover) accreditation. For home moves, their team will conduct a survey before moving. Their warehouse in Taman Tekno, BSD, is a very safe environment and flood-free zone to ensure your goods are safe. Asian Tigers Lane maintains a high level of quality control in all departments, both through highly trained staff and state-of-the-art computer systems.
Address: Kawasan Industri Gudang Taman Tekno Blok C, No. 2, Sektor XI, Bumi Serpong Damai Jakarta 15314, Indonesia
Phone: +(62-21) 756 1999
Email: info@asiantigers-indonesia.com
Website: http://asiantigers-indonesia.com/
7. Saga Movers
Saga Movers is a professional moving service with experience since 2009. They provide a variety of moving services, both for personal (housing) and commercial (office, factory, warehouse, etc.) needs. This company also provides motorcycle shipping services, car shipping services, packing services, and inter-island transfer services. Saga Movers has an extensive network spread throughout Indonesia and even to remote areas, so it can provide the moving services you need anywhere. They also innovate to always use the latest technology.
Address: Jl. Tekno Widya, Ciater, Serpong, Ruko Tekno Boulevard Blok AA.09, Kota Tangerang Selatan, Banten 15310, Indonesia
Phone: (021) 75671023
Email: info@sagamovers.com
Website: sagamovers.com
8. Santa Fe Relocation Services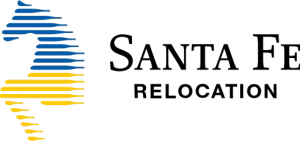 They provide a wide range of services that facilitate an efficient execution of corporate customers' international and domestic relocation needs as well as services designed to support direct consumers. Santa Fe has offices in 47 countries worldwide, employing approximately 3,000 staff. Local moving services include full packing, local transport, delivery, full unpacking and removal of debris at the new residence. They use fresh plastic bins, cotton blankets and form-fitted strong-wrap, all of which provide excellent protection and help reduce waste.
Address: PT. Santa Fe Indonusa JL. Karanggan Muda Raya No.59 Gunung Putri 16961 Bogor, Indonesia
Phone: +(62-21) 2961 2990
Email: indonesia@santaferelo.com
Website: www.santaferelo.com/our-people/amea/office/jakarta
9. Deliveree

Deliveree is a logistics provider that provides last-mile, medium- and long-distance delivery to major cities in Java and Sumatra at affordable and transparent prices. They are quite well known in Indonesia with trucks that can be used at your convenience such as same day delivery and long-term logistics contracts for business. Deliveree has more than 86,000 operational vehicles with a total of nearly 2 million customers worldwide. You can consult about their services using the 24-hour live chat feature available on their website.
Address: Wisma Anugraha, 2nd Floor Jl. Taman Kemang No 32B Bangka, Mampang Prapatan RT.14/RW.1, RT.14/RW.1, Bangka, Kec. Mampang Prpt., Kota Jakarta Selatan, Daerah Khusus Ibukota Jakarta 12730, Indonesia
Phone: +62 21 80681234
Website: deliveree.com