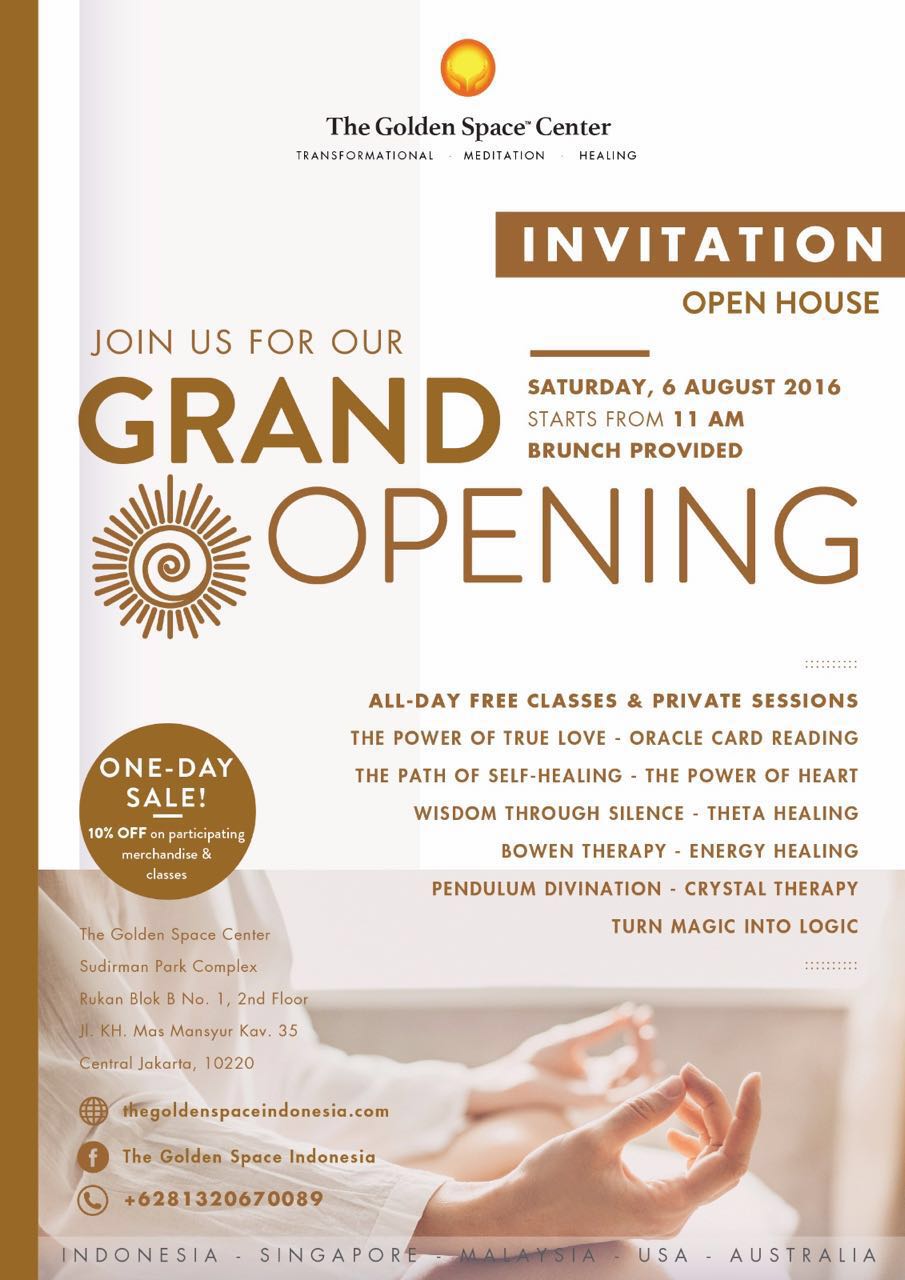 Living in the metropolitan city like Jakarta demands you to move faster and dynamically. Sometimes, you cannot find happiness and live your life meaningfully. This causes imbalance in your life, and it can impair several aspects in your life—physically and emotionally.
To help people with such problem, The Golden Space Indonesia is in Indonesia to help you find balance in your life. The Golden Space Indonesia will help you to transform yourself to be more positive and ready to face your next challenges in life.
The transformation itself can be done through meditation. Meditation is a method to center and gather your thoughts, heart, and soul in order to understand your feelings and reaching the true happiness.
The Golden Space is founded by Master Umesh H. Nandwani (B.Msc, CSMC) and Sushila Devi with the name The Golden Space™ and Shivshakti Healing & Consultancy in January 2015, Singapore. This meditation center has a non-religious and universal concept, so the classes and therapies are open for everyone.
On August 6th 2016, The Golden Space Indonesia held a Grand Opening with open house concept where everyone can try various classes at The Golden Space for free. These classes were conducted by facilitators from The Golden Space Singapore, Malaysia, and Indonesia such as Master Umesh Nandwani, Sky Tho (TGS Malaysia Director), Amrit Gurbani (TGS Indonesia Practicioner) and Siobhan Coulter (TGS Singapore Practicioner) who came to Indonesia for the Grand Opening.
"We do the Open House, so people can experience the meditation sessions at The Golden Space Indonesia. We will also share to them that meditation is an activity that can be practiced by everyone. In here, we also help people to find their happiness, because the true source of happiness is actually ourselves," said Bagia Saputra, Director of The Golden Space Indonesia.
For that reason, The Golden Space Indonesia wants to be an oasis in the middle of urban life, so everyone can reach their balanced life, inner peace, and happiness.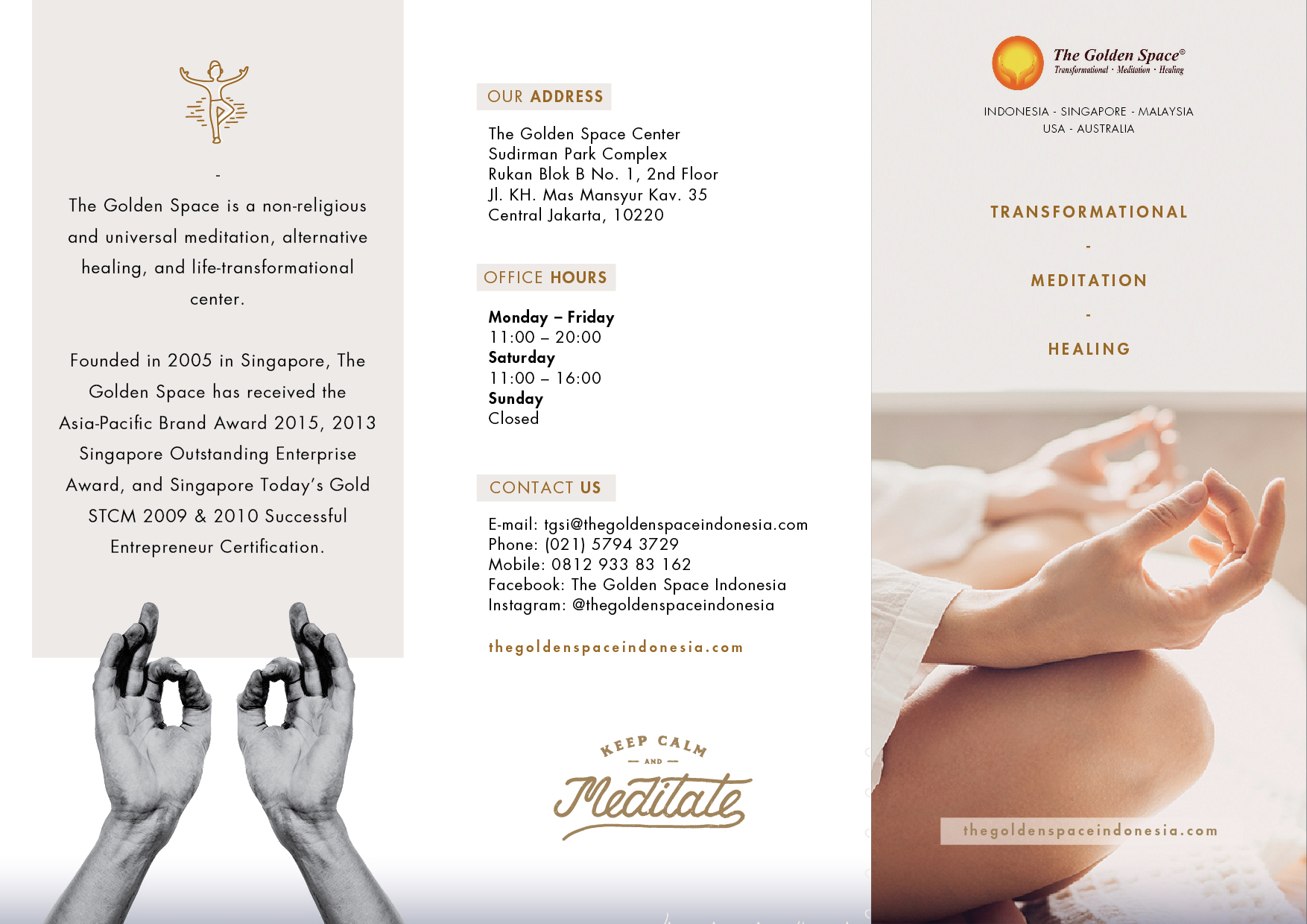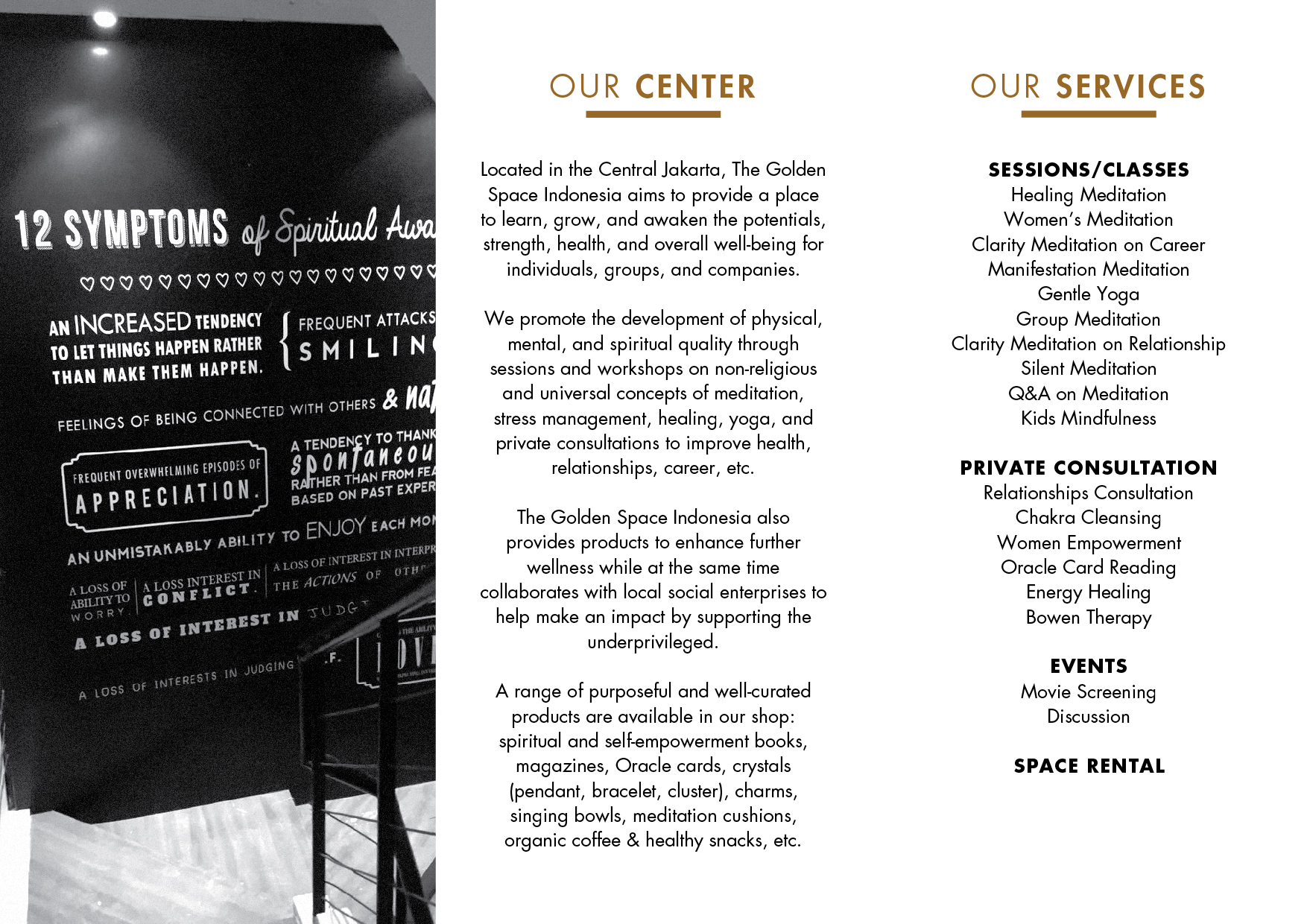 The Golden Space Indonesia
Sudirman Park Compex, Rukan Blok B No 1 (Next to 7-Eleven)
Jalan KH Mas Mansyur Kav 35, Central Jakarta