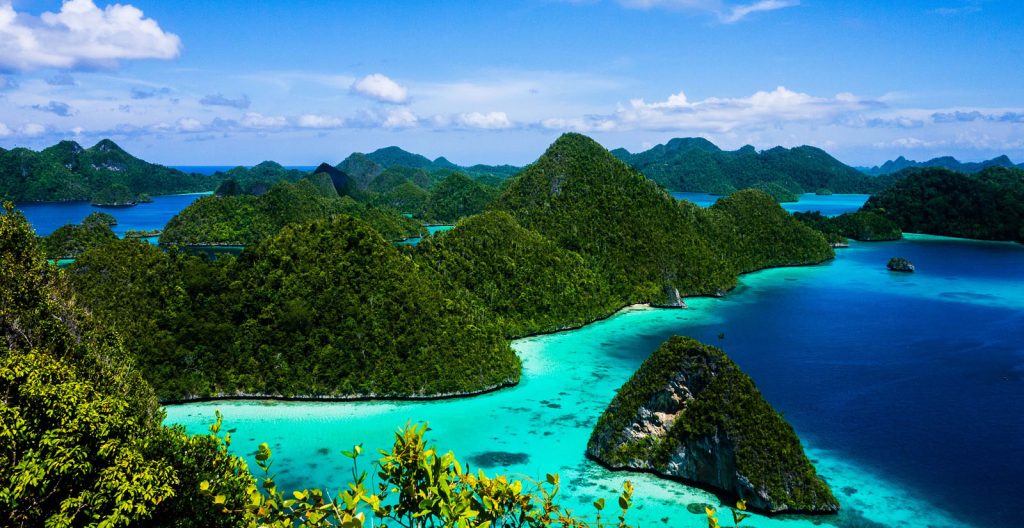 Raja Ampat is probably one of the best destinations in Indonesia. The little islands covered with jungles, white sand beaches, and luminous turquoise waters are really irresistible. Even though the access to Raja Ampat is quite difficult, it's really worth the visit. It's even dubbed as the Southeast Asia's most beautiful archipelagos by many travelers.
The difficult access to Raja Ampat is mostly due to the long trip and the costs. Sometimes, the flight from Jakarta to Tokyo is much cheaper than the total cost you will need to go to Raja Ampat. However, people are still willing to go to Raja Ampat for the breathtaking view and another travel experience.
If you're planning to go for a holiday at Raja Ampat, here is our guide:
Where to stay
There are many accommodation options in Raja Ampat. You can opt for staying at Papuan homestay or at the resorts that are scattered around the island. A typical Papuan homestay is not exactly homestay; you will be the guests of a Papuan family, staying on family owned land in what was once the only type of housing built in the islands. Most homestays are built from timber and palm thatch and might be better thought of as bungalows or huts.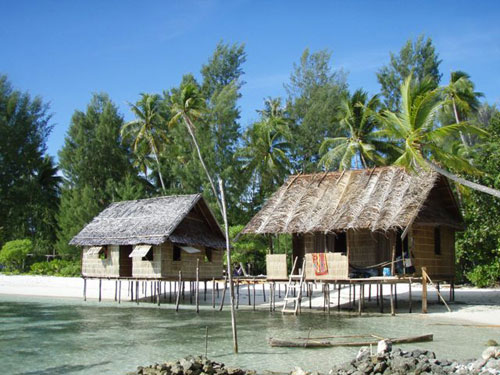 The homestays don't provide air conditioner, internet connections, insect-free rooms, private bathrooms, room service, and restaurants with ala carte menus and drink lists. However, if you want to stay like a local, then homestays are the right choices for you.
Of course, as a tourist destination, you also can expect resorts available at Raja Ampat. One of the best choices is Misool Eco Resorts, and couples or older divers love to stay here. It is located around a quiet bay in remote location but it provides a little more luxurious accommodation than other accommodations near Raja Ampat.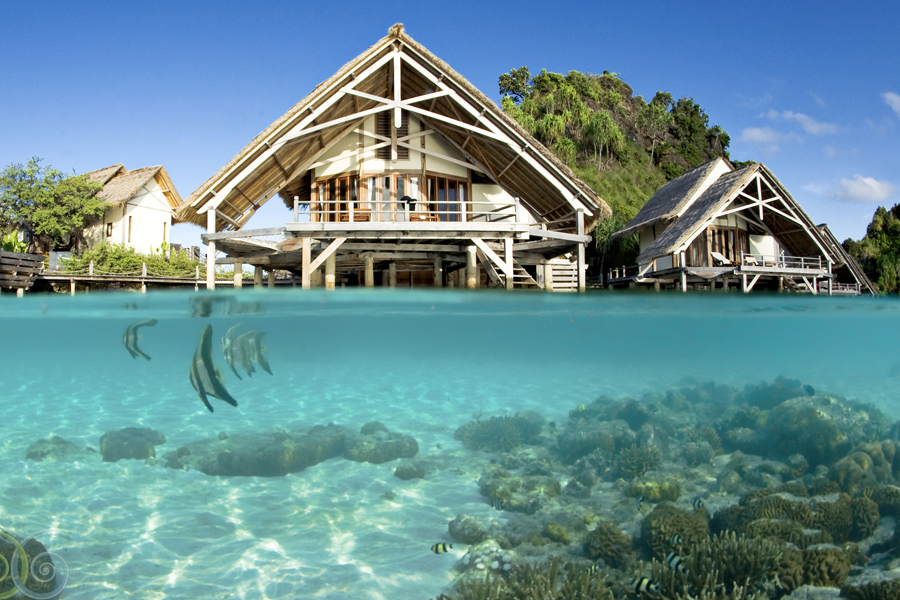 Best time to visit
If you're going for diving, it is possible to dive in Raja Ampat all year round and some of the resorts are open for business in all seasons. However, it is recommended to avoid visiting from early June to mid-September, as most rain falls in Raja Ampat region during these times.
As in the rest of Papua, heavy rains fall on the north coast during the northwest monsoon from November to April, with the highlands experiencing rainfall from December to March.
Sightseeing and things to do
Raja Ampat has been famous for its underwater life. It is the place where coral species reach 75% of all known species and fish nearly 1,300 species. Therefore, diving and snorkeling are some of the recommended activities that you must do at Raja Ampat.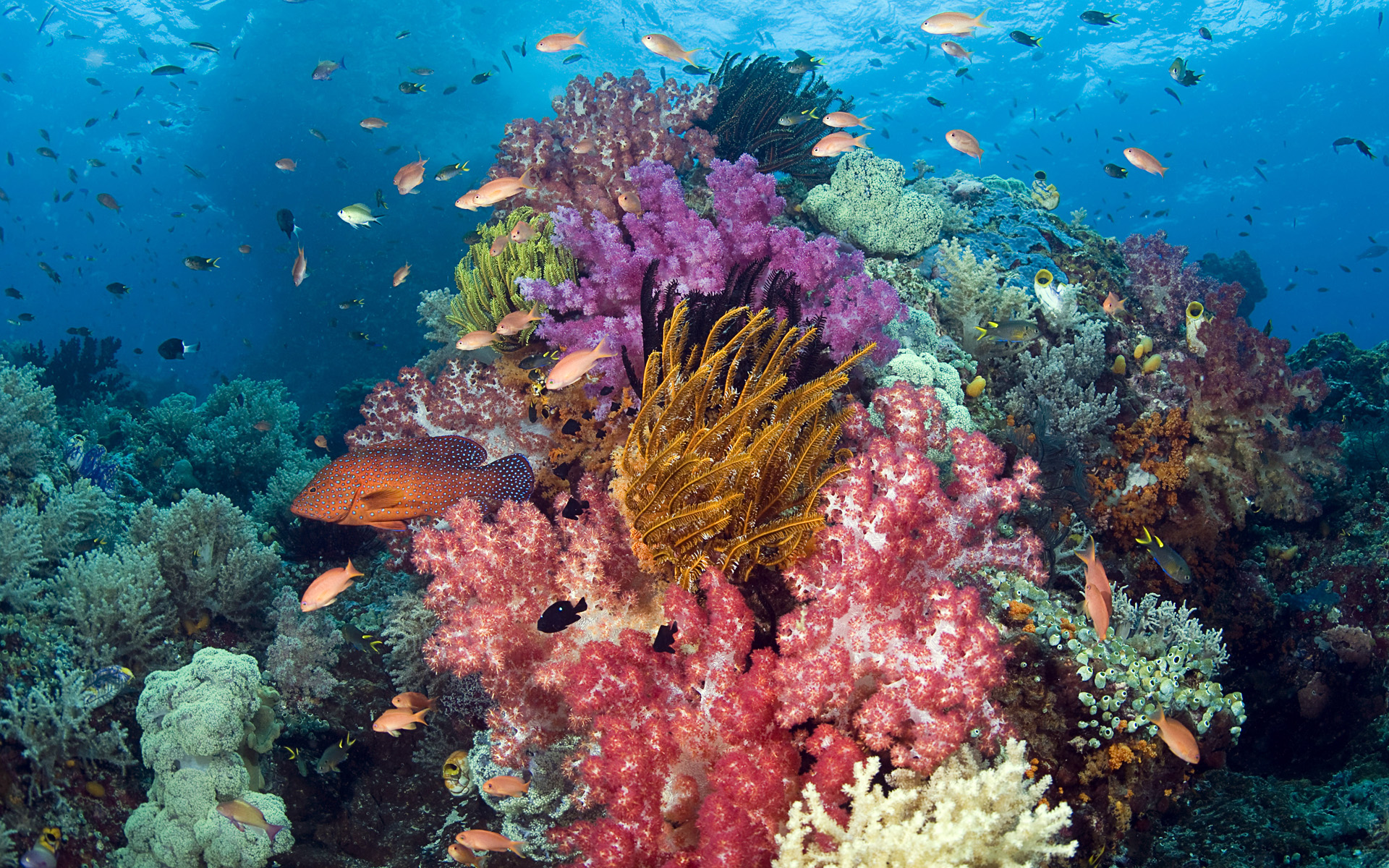 For photography enthusiasts, Raja Ampat is a heaven. Both the lands and the seas have breathtaking scenery that could be the perfect photography objects.
Getting There
There are many alternatives that you can choose to get to Raja Ampat. You need to know that Raja Ampat is regency in West Papua consisting in archipelago. Four main islands in Raja Ampat are Waigeo, Batanta, Salawati, and Misool. The capital city of Raja Ampat is Waisai and located at South Waigeo Island. It's safe to say that Waisai is the starting point of your adventure at Raja Ampat.
If you go from Jakarta, there are five airlines that serving Jakarta-Sorong flights: Sriwijaya Air, Nam Air, Express Air, Lion Air, and Garuda Indonesia. The ticket prices may vary; normally it's around Rp4 million for one trip from Jakarta.
After landing at Domine Eduard Osok Airport in Sorong, you will continue with sea trip. There are several alternatives to reach Sorong harbor from the airport. You can rent a car, take an ojek, or hop on an angkot (public transportation). If you're going with an angkot, take the yellow ones with Trayek A or B from the airport.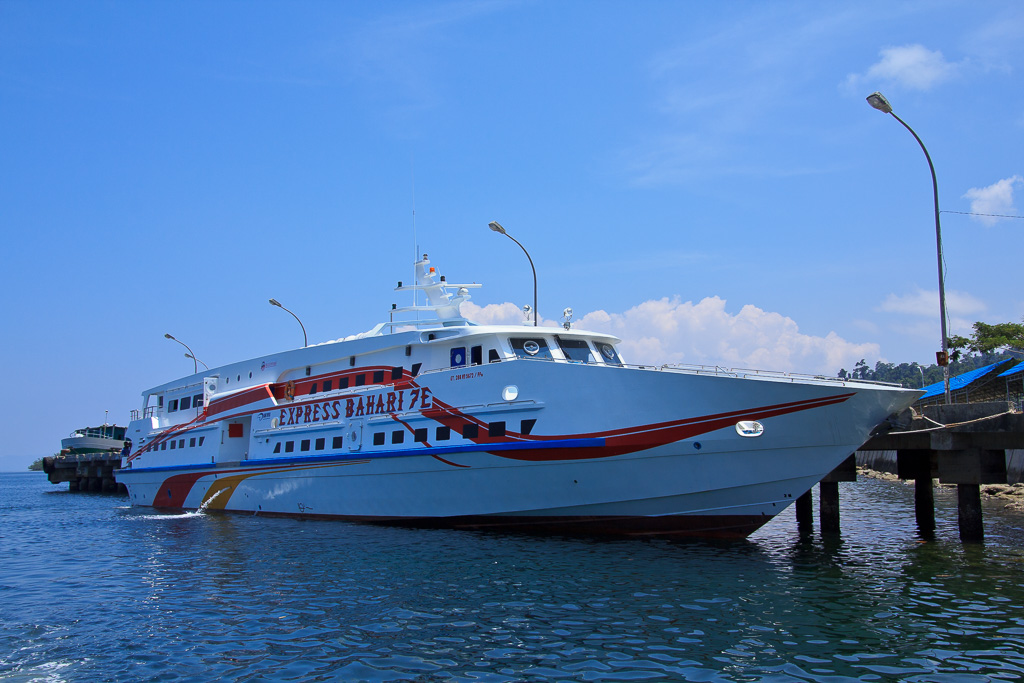 From Sorong harbor to Waisasi, you can go with the fast ship or regular ship. The fast ship departs every Monday, Wednesday, and Friday at 9am and 2pm. In Tuesday, Thursday, Saturday, and Sunday there is only one departure at 2pm. The ticket price is starting from Rp130,000 (depends on the class you choose). The duration of the trip is around 2 hours.
For the regular ship, there are four operators with tentative departure schedules. The ticket price is starting from Rp100,000, and the trip duration is around four hours.
The most expensive transportation cost will be when you want to island hopping at Raja Ampat. The prices depend heavily on your destination and how you negotiate with the boat owner. Usually, each resort or lodges provide the ship rental for the visitors.
IMPORTANT NOTES:
All divers and non divers visiting Raja Ampat are required by the regional government to pay an annual entrance fee for the Marine Park. The current fee is Rp1,000,000 per adult person (international visitors) and Rp500,000 for domestic visitors. Children 12 years old and younger are exempt from paying the fee.
There are no money changer at Raja Ampat, so you'll need to prepare Indonesian rupiah beforehand. All the accommodations and transactions at Raja Ampat should be paid using Indonesian Rupiah. ATMs are available in Sorong.
If you're staying at the homestays, not all the owners can speak English. It's recommended to take a Indonesian phrasebook with you or bring your local friend with you.