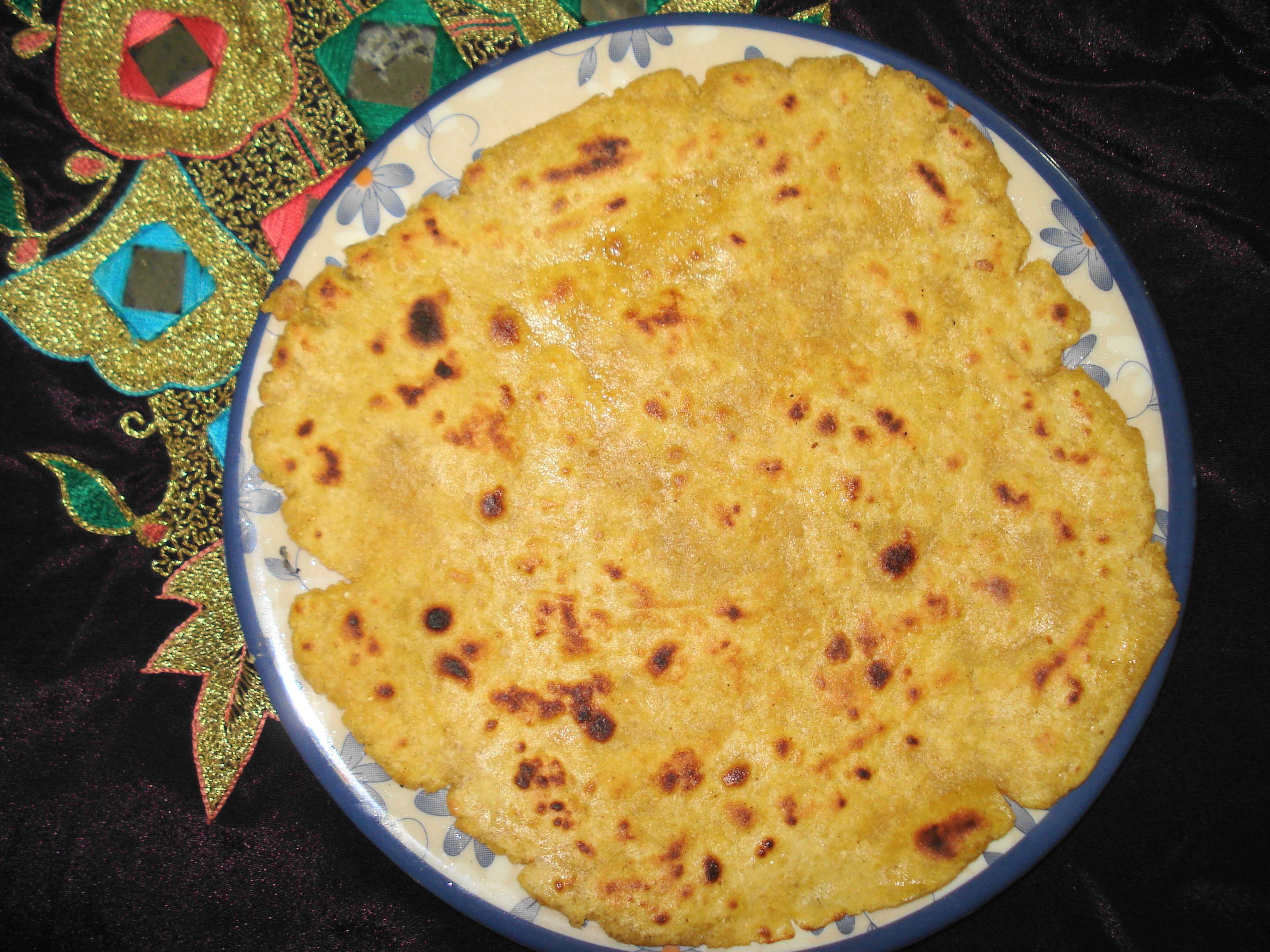 Makki di roti is a flat bread usually shaped into a circle made with corn meal. It is primarily eaten in Punjab region, Himachal, Haryana, Rajasthan, Gujarat, Uttar Pradesh, Uttarakhand and Jammu in North India and Pakistan. You may think that the process of making this roti is difficult and it's better to just buy it, but by following the tips below we guarantee you will be able to make it within your kitchen. Try it out and tell us what you think about it afterwards!
Ingredients:
Makki atta – corn flour
Grates radish and salt ( optional)
Warm water to knead
Directions of preparation:
For the Makki ki Roti, knead the makki (corn) ka atta with warm water just before cooking the rotis. While kneading, add some grated radish and salt. To roll it, put a square of polythene paper on the chakla. On this put a ball of the kneaded dough.
Over with another piece of polythene and then press with the ball of your palm till you get the size of a roti.
This roti is slightly thicker than the normal roti. Remove the polythene cover and transfer the roti to a hot tava.
Cook on low heat, turning till both sides are roasted.
Apply some ghee. Similarly, cook the other rotis.