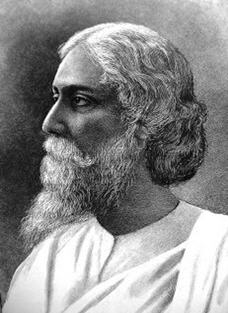 The top UN cultural body UNESCO launched a program on Sept 13, 2011, honoring India's Nobel laureate Rabindranath Tagore and two other humanist poets, Pablo Neruda and Aime Cesaire. Each of the three poets, in his own way, carried high the standard of humanist values, said the United Nations Educational, Scientific and Cultural Organisation (UNESCO).
Beyond their different geographic, social and political contexts, Tagore, a Bengali poet at the time that India was under British rule, Chile's Neruda and Cesaire – from the French Caribbean island of Guadeloupe – showed a commitment to speaking for the voiceless, it said.
'By challenging relations based on domination and submission – whether they concern colonialism, fascism or racism – their message attains a universal dimension,' Unesco said at a forum opened by Director-General Irina Bokova at its headquarters in Paris.
Launched in the wake of the International Year for the Rapprochement of Cultures of 2010, the programme aims to promote translations, publications, and creations connected to the three writers, facilitating the dissemination and adaptation of their message.
A tribute to Tagore was organised with Bangladesh's and India's permanent delegations to Unesco as part of the 150th anniversary of his birth, with song, dance and poetry readings.
A Unesco work – 'Rabindranath Tagore, Pablo Neruda, Aime Cesaire for a reconciled universal' – pays tribute to this universal oeuvre. Published in English, French and Spanish, the illustrated book examines the legacy of the three authors and their messages from a comparative perspective.
Rabindranath Tagore's Indonesia Experience – Java-Yatrir Patra – Rabindranath Tagore's Indonesian experience