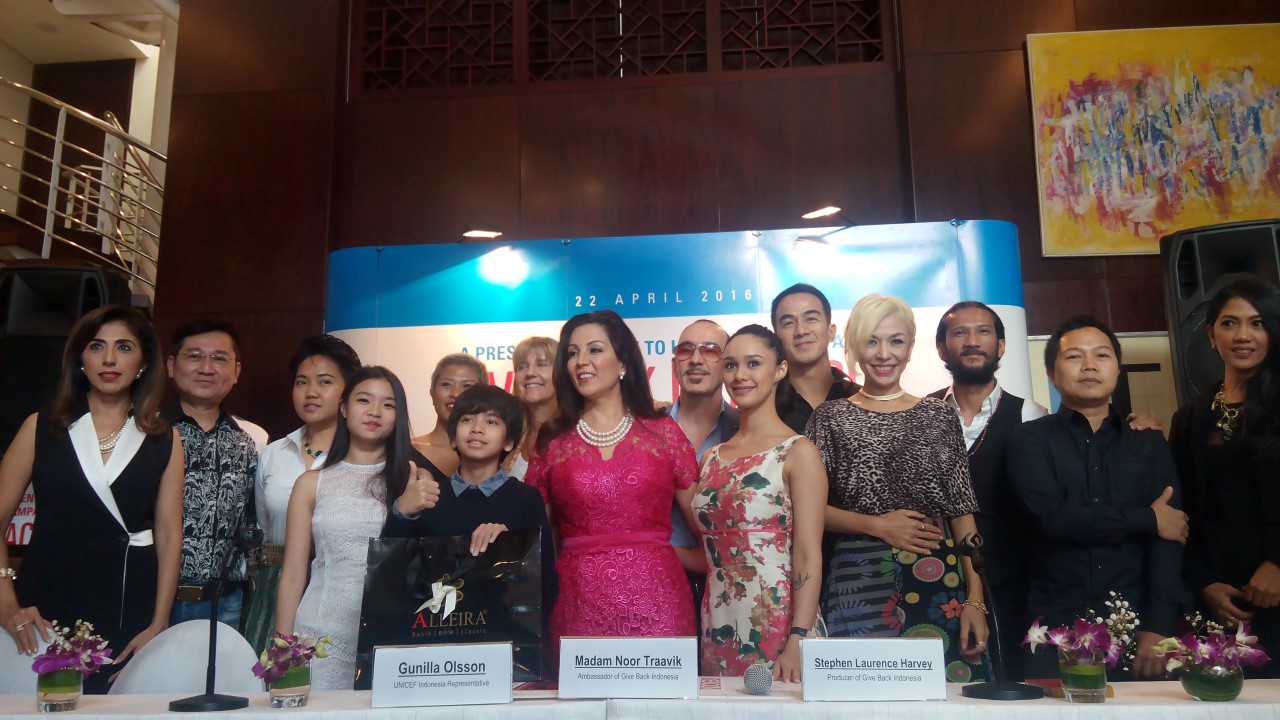 UNICEF Indonesia, along with a number of local musicians and celebrities has embarked on a musical campaign to help improve children's welfare. The music video, titled "Give Back", aims to make people contribute in giving a better life for Indonesian children.
Indonesian celebrities such as Joe Taslim, Dira Sugandhi, Sandy Sandhoro, Marcelia Lesar, Reza The Groove, Brianna Simorangkar, Kyla Christie, Syaharani Ibrahim, soccer player Iakandar Widjaja, even governor of Jakarta Basuku Tjahaja Purnama (Ahok) appear in the video, holding a "Give Back Indonesia" poster.
"The campaign reminds people that everyone can contribute to lift children's life and give them the chance to grow healthily and protected by the nation," said the UNICEF Indonesia representative Gunilla Olsson in the press conference at Shangrilla Residence, Jakarta, Friday (22/4).
According to Gunilla, the song has very important message. "The song has a strong message about hopes and giving back. All of us can contribute in anything. Through singing, acting, even tweeting motivation for people to help giving a better life for children in Indonesia," she added.
The Give Back Indonesia music video produced by Soul and R&B Producer and Songwriter Stephen Laurence Harvey, and was given to Noor Traavik (wife to Norway Ambassador for Indonesia Stig Traavik), who is also the ambassador for Give Back Indonesia campaign.
The video comes with a link to the UNICEF donation page to encourage people, businesses and the private sector to donate money and help Indonesian children. The "Give Back" campaign will also be launched in other countries, including Singapore.
Check the Give Back Indonesia video below: