Ambassadors of Hope (AOH) is a group of Indian Expat women in Jakarta who have been serving the community in many meaningful ways, contributing their time and donating generously to the needy.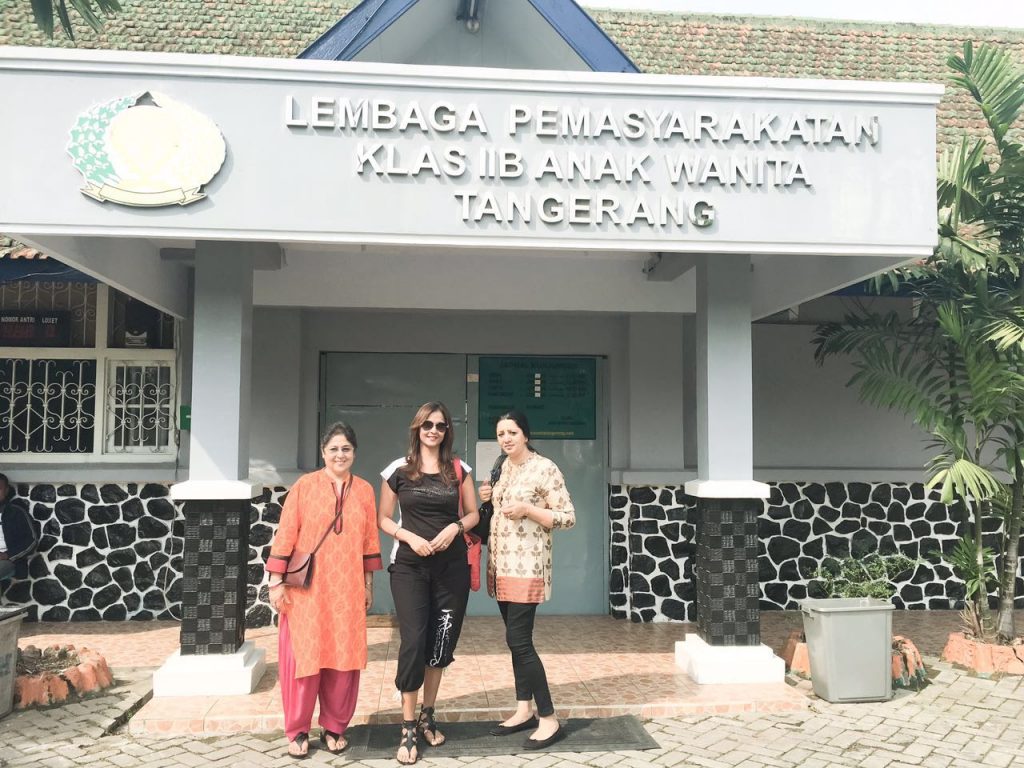 One of their projects is reaching out to the 200 or so young offenders of the Ladies Prison (Lembaga Pemasyarkatan Klas II B ANAK WANITA).
We seek anyone including organisations who can come alongside us and help train / teach them skills such as crochet, makeup, art, cooking, yoga etc.
It is expected that the volunteer teacher/trainer spend 5 – 6 days with a batch of 20 girls and impart training to them so that they may be able to make use of the skills to earn a living or work towards being self sufficient when released.
Come contribute your time and share your skills with these women and teach them to empower themselves to take charge and make an honest living.
Venue: Lumbago Pemasyarkatan Klas II B ANAK WANITA TANGERANG, BANTAN. Jl Daan mogot 28/C. TANGERANG 15118
Contact Person: Rachna Daryanani +62 811-9112-013
EXPECTATIONS OF THE VOLUNTEER/EXPERT:
As a volunteer you will be expected to organize your transport to and fro to the prison in Tangerang.
Teach a skill to a batch of approx 20 participants
At the end of the training session, the participants should be able to make a quality product that can be sold or provide a quality service.
PROVISIONS OF AOH:
AOH will fund all the material required for the training.
AOH will organize and get necessary permissions for your entry into the prison.
Venue: Lembaga Pemasyarkatan Klas II B ANAK WANITA TANGERANG, BANTAN. Jl Daan mogot 28/C. TANGERANG 15118 Google map location here
Contact Person: Rachna Daryanani +62 811-9112-013