Gold is respected throughout the world for its value and beauty since millennia. Many people invest in this precious metal because the global supply is relatively finite, and gold's relative purchasing power has historically remained stable during inflationary times. Some buy gold to add to their collection of jewelry, as wearable wealth.
Now, if you're looking for gold; whether to add to your beauty vanity or as investment here are recommended places to purchase gold in Jakarta:
For jewelry, especially rings
Toko Emas Kaliem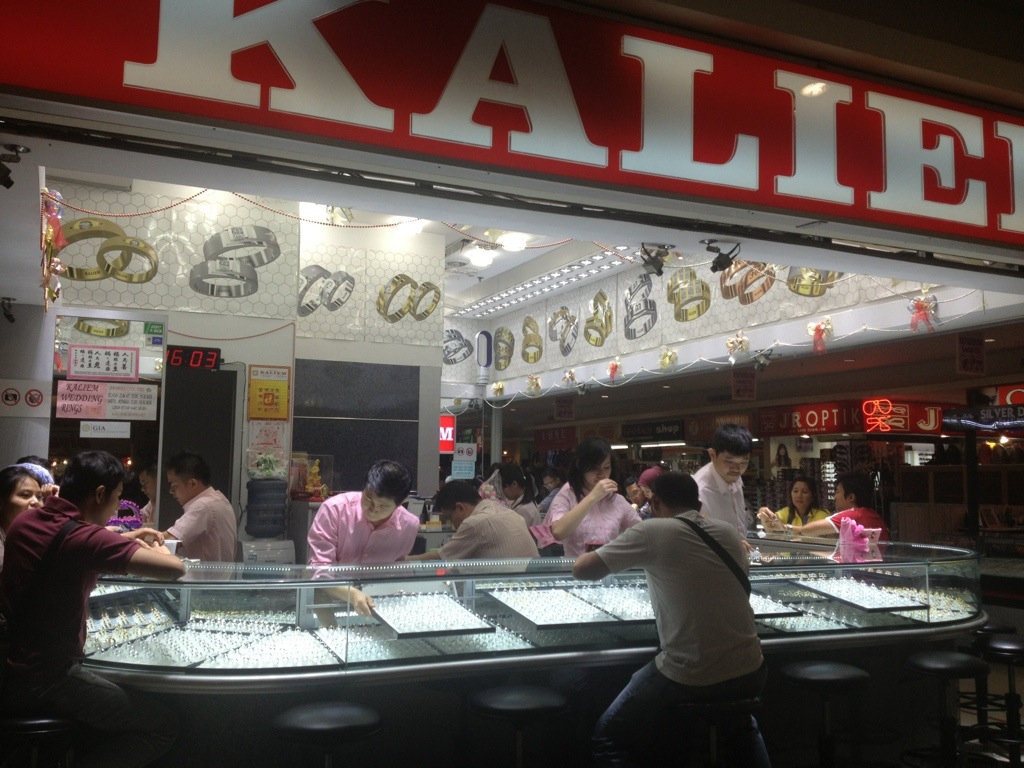 If you ask locals about where they get wedding rings, Toko Emas Kaliem is one of the places they will recommend to you. This gold jewelry shop specializes in rings. The store has various ring designs to choose from. Aside from ready-to-wear rings, you can also order your desired rings with design, size, and engraving at this store. It will take approximately a month to make a pair of wedding rings here. A little note: the prices here are relatively more expensive than other stores.
Address:
Blok M Square, UG floor Blok D No 18, Jalan Melawai V Kebayoran Baru, South Jakarta
Kios Kenanga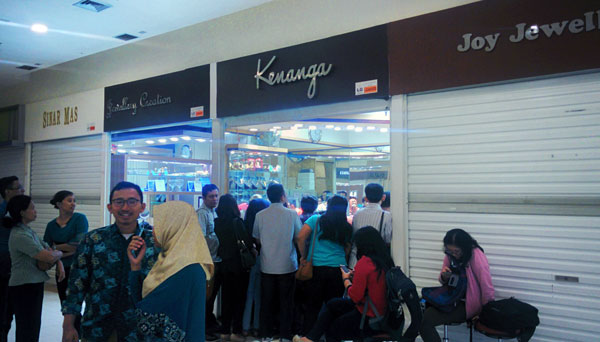 The shop is located at Cikini Gold Center, which is a gold and jewelry center in Jakarta. Kios Kenanga is one of the most famous stores in Cikini Gold Center, no wonder it is always crowded by customers. Just like Kaliem, Kios Kenanga is the to-go place for those looking for wedding rings. However, compared to Kaliem, the price at Kenanga is usually slightly cheaper (depends on the design and material of the jewelry).
Address:
Cikini Gold Center, Lower Ground No 29, Jalan Pegangsaan Timur No 9 Menteng, Central Jakarta
Phone 021-29565468
Toko Emas Elegant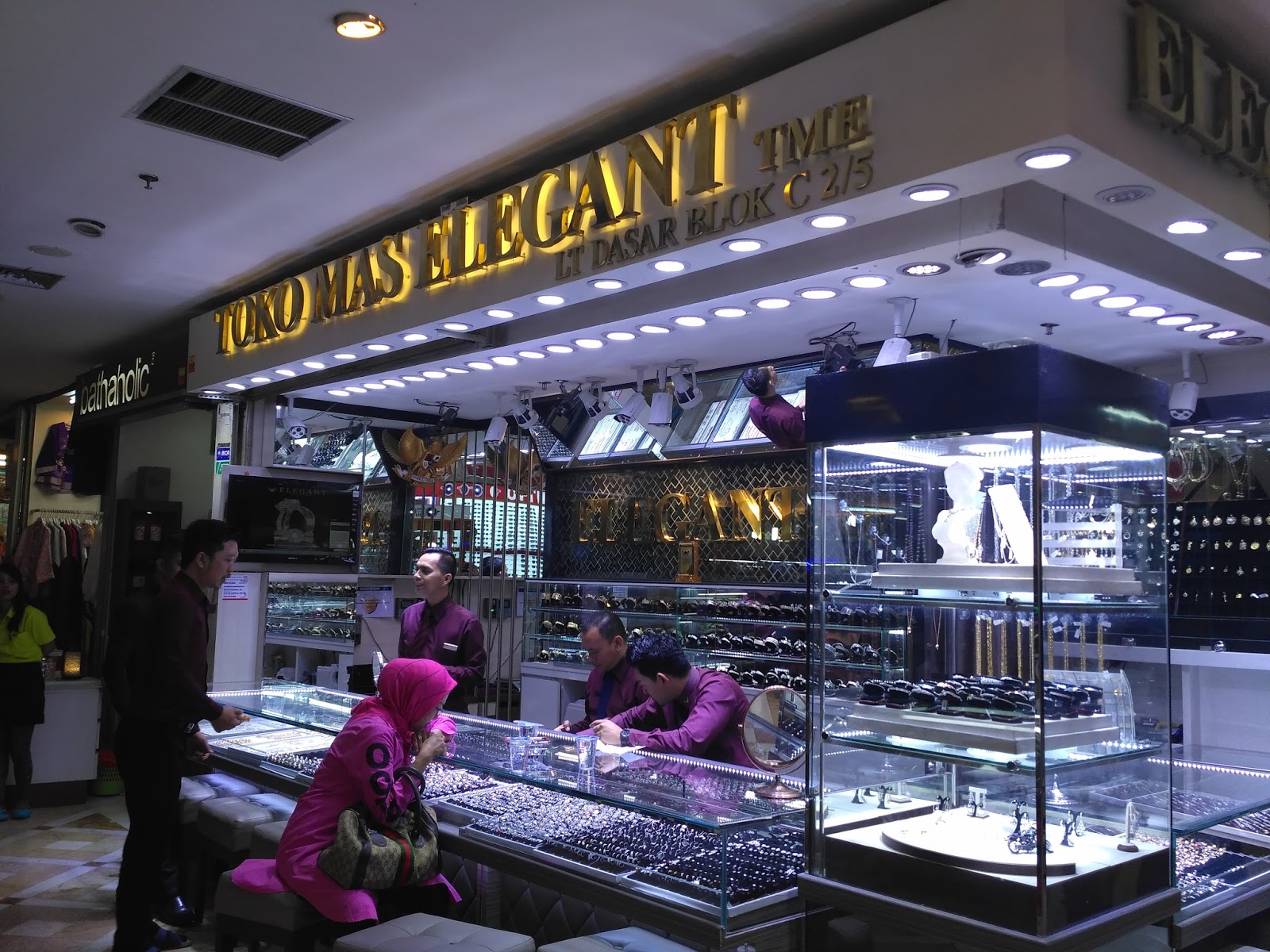 Here you can find beautiful rings, pendant, bracelet, necklaces, earrings, and other types of golden jewelries. Aside from its wide collection of jewelries, Toko Emas Elegant also has great after sale services, including trade-ins service. So, it is possible to re-design your jewelries or sell it for higher prices. In addition to competitive prices and quality, Toko Emas Elegant also has online shop for those who don't have time to visit their store.
Address:
Elegant Gold & Jewelry, ITC Kuningan Ground Floor Blok C2/5, Jalan Prof. Dr. Satrio South Jakarta
Phone 021-57934238
Cikini Gold Center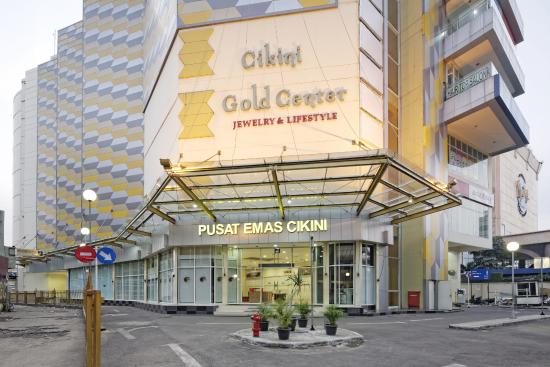 As mentioned above, Cikini Gold Center is the center of gold stores in Jakarta. There are a number of gold jewelry shops here, and the recommended ones including Toko Mas Metro, Amala Gold Shop, Agung Jewelry, and Kenanga. However for the past two years, because the low purchasing power, more and more shop owners had to close their businesses. It remains the favorite place for purchasing gold because there's always something for every budget.
Address:
Jalan Pegangsaan Timur No 3 Menteng, Central Jakarta
Phone 021-31909088
For gold bars or coins for investment
Butik Emas ANTAM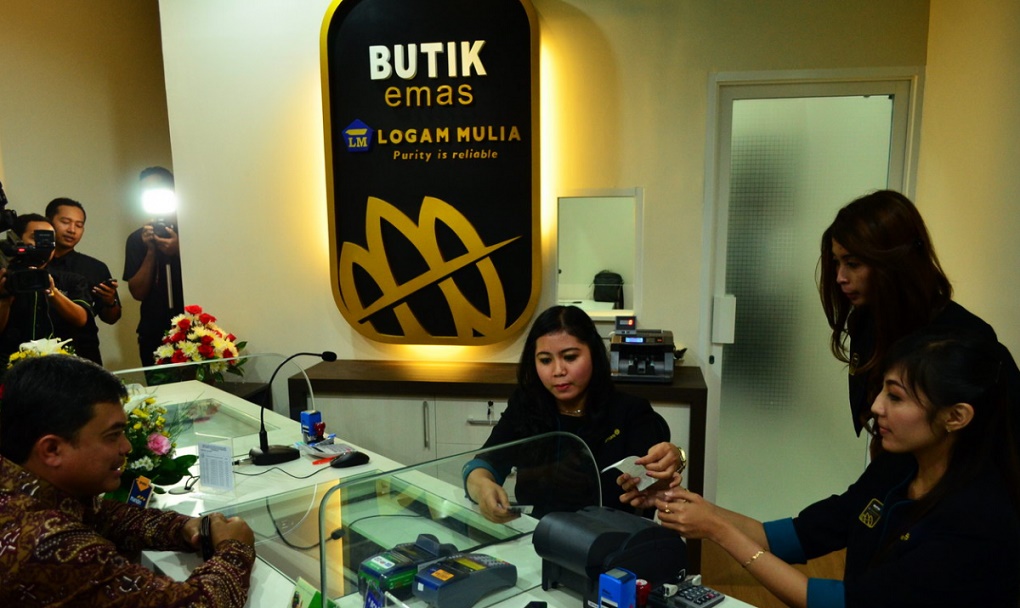 ANTAM (PT Aneka Tambang Tbk) is a gold producer company in Indonesia. The precious metal or ANTAM's gold usually comes in the form of bars in various weights as well as gold coins. At Butik Emas ANTAM customers can sell or buy gold bars; however the prices are slightly higher than the usual gold shops. Before going to buy or sell gold at Butik Emas, it is recommended if you check the daily gold prices here http://www.finansialku.com/harga-emas-hari-ini/
Address:
Gedung ANTAM, GF, Jalan TB Simatupang No 1 Tanjung Barat, South Jakarta
Phone 021-7812722
Gedung Sarinah, UG (Balcony area/podium), Jalan MH Thamrin No 11 Gondangdia, Menteng, Central Jakarta
Phone 021-3902769
Pegadaian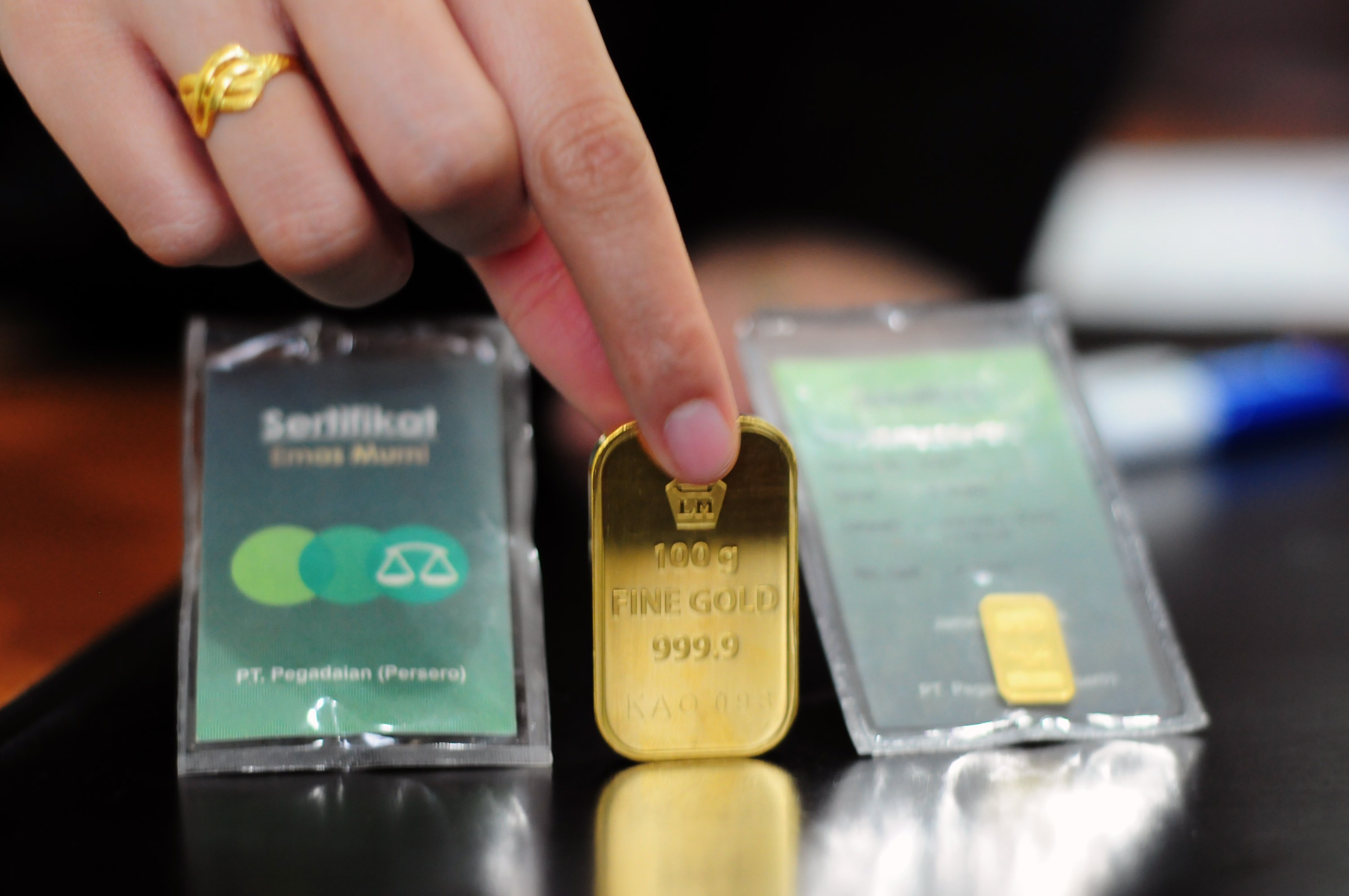 Pegadaian is one of the favorite places for those who want to invest in gold. Here customers are allowed to purchase gold in cash or installment. If customers want to purchase gold in cash they can go to Pegadaian branches that have Galeri 24 outlets, and regular Pegadaian branches serve only transaction in installment.
See the list of Pegadaian outlets here