While shopping is not the main purpose of you going to Bali, you'll still end up with irresistible souvenirs to buy in Bali. The island is a treasure chest for fine art and handicrafts, antiques, painting, jewelries, carvings, woven and dyed fabrics, and basically other art you can't find anywhere else. It feels incomplete when you go back from Bali without bringing at least one of those stuffs.
If shopping handicrafts is one of the reasons you go to Bali, you'll need a guide of where you can shop for those iconic Balinese crafts. And here we present you with the list of the best shops for art and handicrafts in Bali:
Sukawati Art Market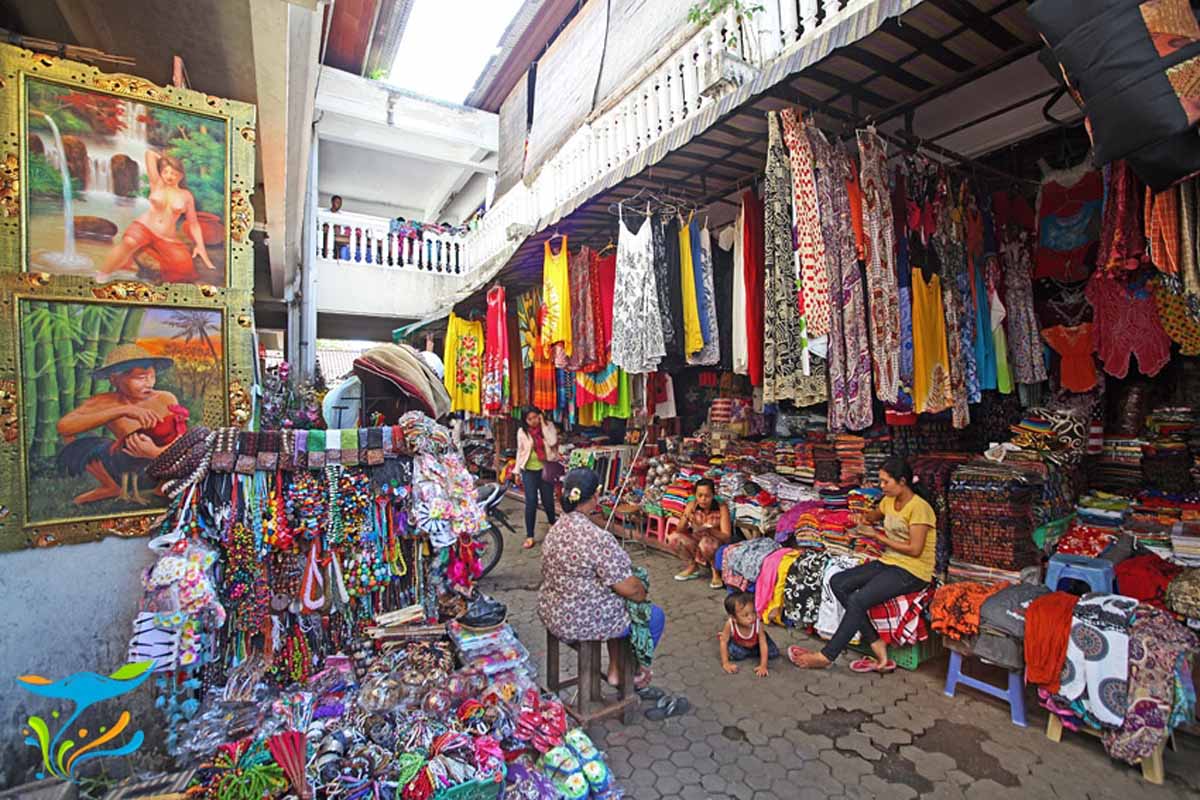 Sukawati Art Market (locally known as Pasar Seni Sukawati) is the perfect spot for tourists to find unique Bali artworks, handicrafts, sculptures and other traditional hand-crafted items. Here you can find a selection of paintings, handmade accessories, handmade bags, wooden carvings, traditional kites, clothing and other kinds of fabric. If you like aromatherapy, you can go to the back side of the market where you can find incense, aromatherapy candles, and oil-infused fans.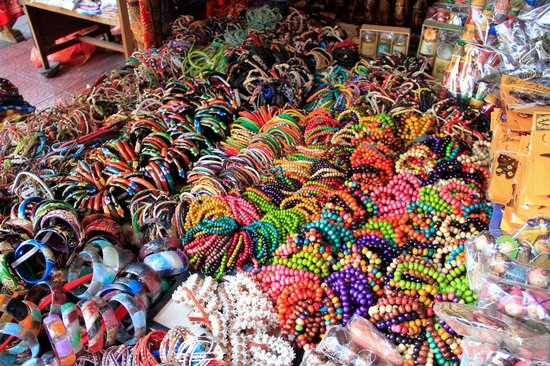 The prices for items vary depending on quality, and it is recommended if you wander around the market to compare the prices of similar product. Compared to other art markets in Bali, Sukawati Art Market offers the most reasonable prices, however bargaining doesn't hurt much.
Address: Jalan Raya Sukawati, Gianyar, Bali
Opening hours: 08.00 – 19.00 (local time)
The Ubud Art Market
This market is located opposite the Puri Saren Royal Ubud Palace and is open daily. Most of the goods here are made in the neighboring villages of Pengosekan, Tegallalang, Payangan and Peliatan. The location of the Ubud Art Market makes it strategic shopping place for Balinese handicrafts and souvenirs.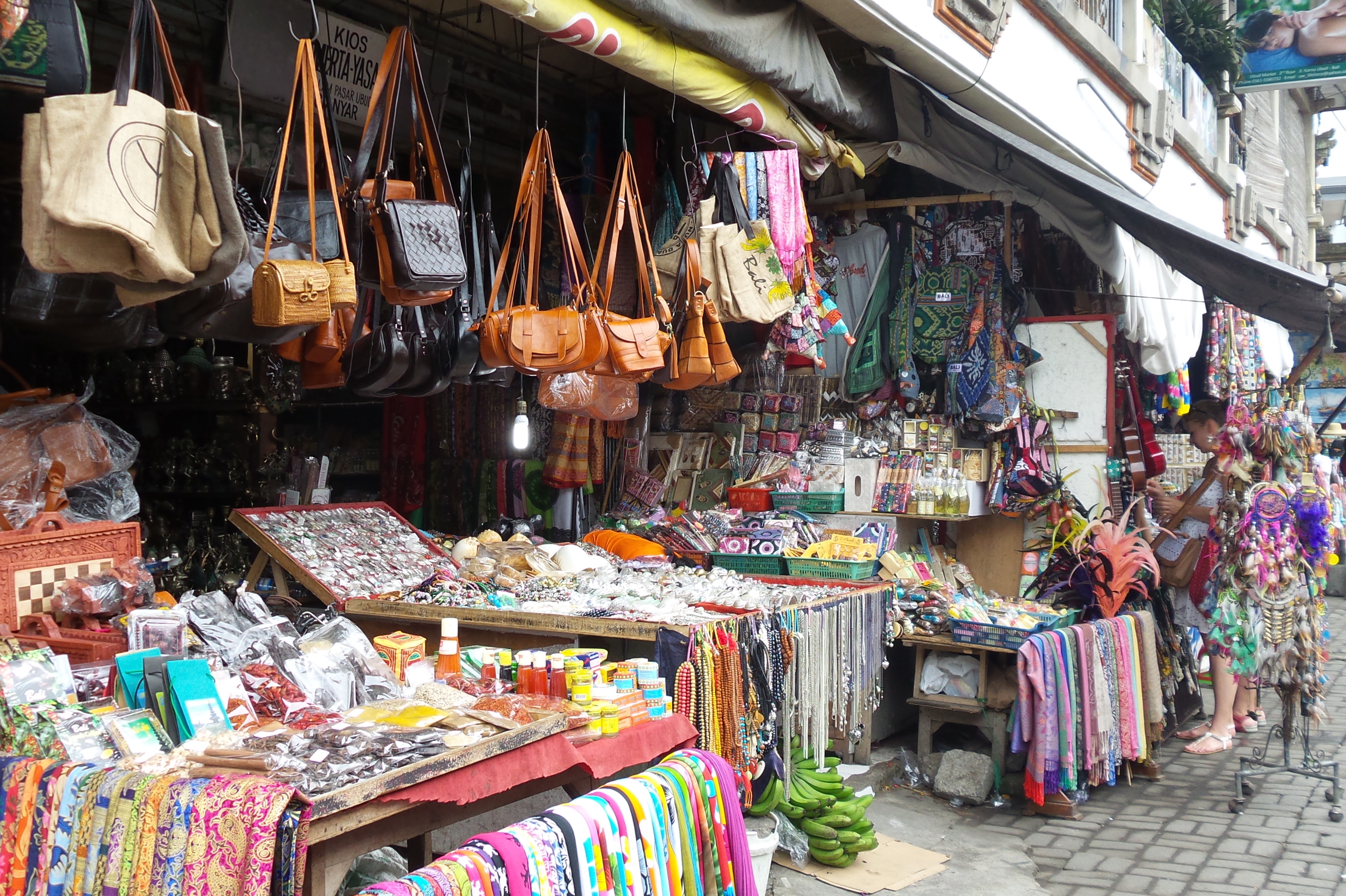 Here you can find beautiful silk scarves, handmade woven bags, baskets or hats, statues, lightweight shirts, and many other handmade goods. Compared to other arts market in Bali's other main tourism destinations, the Ubud Art Market can be considered to feature higher quality items and a larger mixture of goods.
Address: Jalan Raya Ubud No 35, Ubud, Bali
Opening hours: 08.00 – 17.00
Kuta Art Market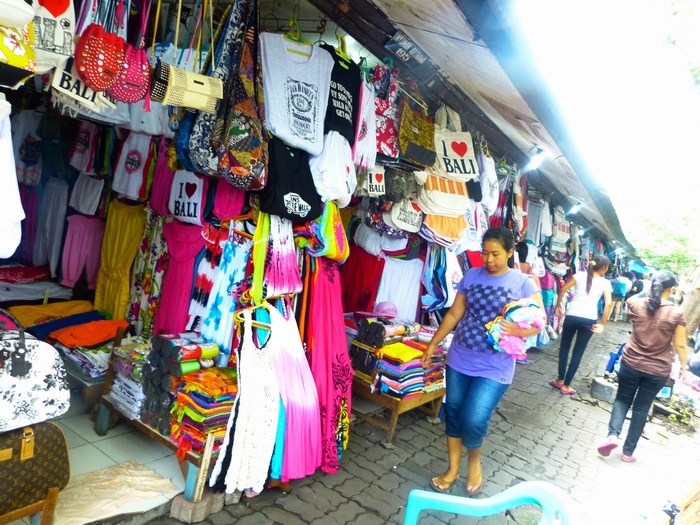 Located at the junction of Jalan Bakung Sari and Jalan Kartika Plaza, in this art market you can find varieties of souvenirs and locally crafted goods. The stalls in here sell a wide range of Bali surfboard, key chains, fridge magnets, beer holders, and other creations such as T-shirts and sarongs. Kuta Art Market is perfect if you want to search for small gifts to bring back home.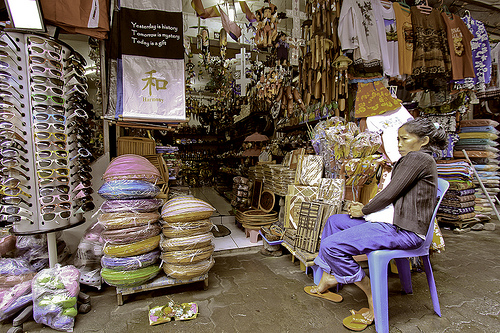 Kuta Art Market serves a shopping oasis as it is located out of sight from the traffic and sidelined by the many modern shops in its adjacent boulevards. If you don't have much time to explore other island's art markets, you can hunt the stuffs here; however the prices may be higher.
Address: Jalan Bakung Sari, Kuta
Opening hours: 08.00 – 22.00
Kumbasari Art Market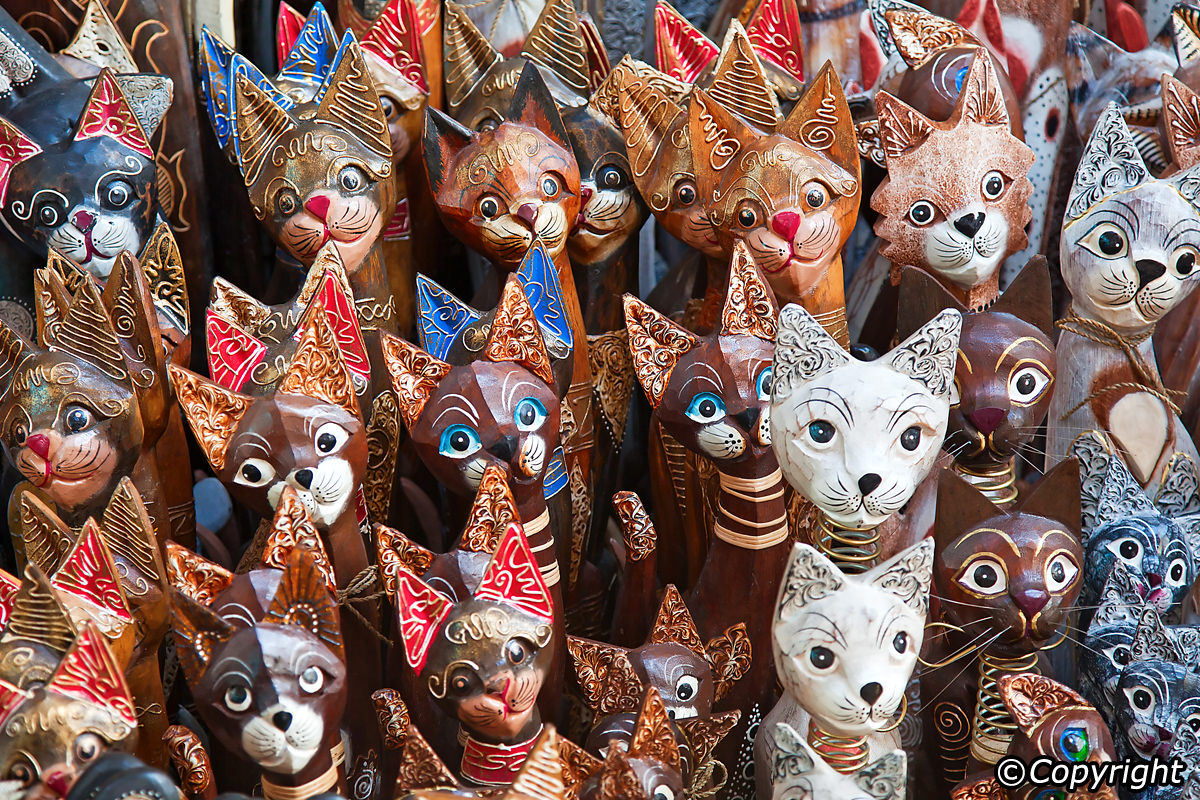 The Kumbasari Art Market is one of the Denpasar's main icons. This market is a primary source of arts and handicrafts, and the products are mainly produced at various art producing communities in Bali. In the morning, Kumbasari takes on a traditional morning market scene, catering daily necessities of locals with fresh produce and groceries.
At the second level features a large hall where you can find a huge variety of souvenirs and art items, from silverware and mini sculptures, Balinese batik (both ready-to-wear and raw form). If you want to fill your home with exotic décor items, you can buy silk parasols, temple attire, and other religious necessities items in here.
Address: Jalan Gajah Mada, Denpasar
Opening hours: Mon – Sun, 24 hours
Guwang Art Market
Locally referred as Pasar Seni Guwang, this market is a traditional art market that shares much similarity to Sukawati Art Market. If you want to avoid the crowd in Sukawati Art Market during rush hours, you can go to Guwang Art Market. While the art market is a source of Bali souvenirs and handicrafts, the village of Guwang features many art shops and galleries.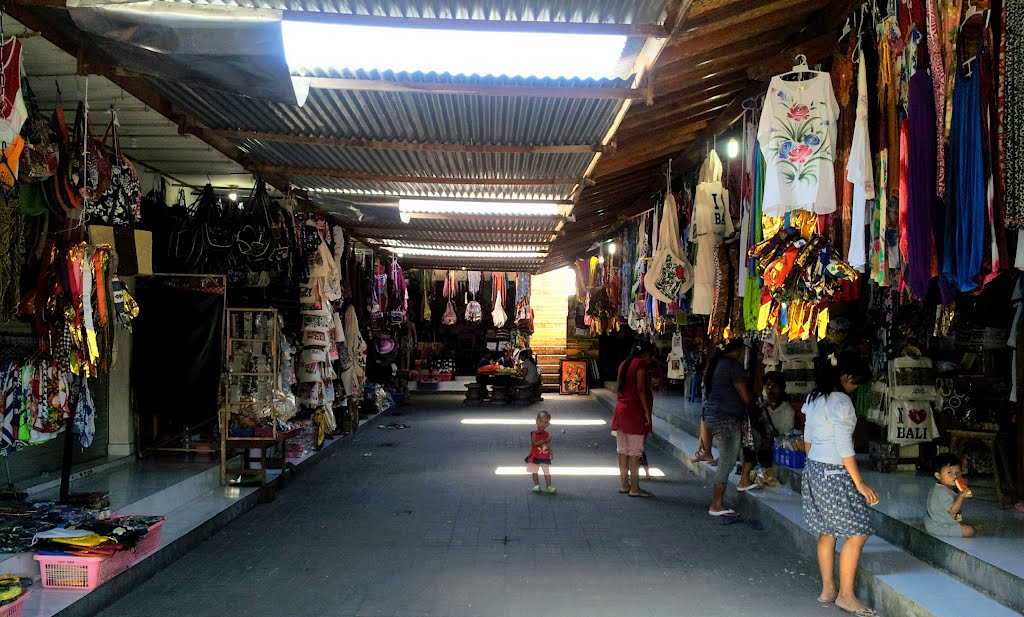 Nearly all of the vendors at the Guwang Art Market are also the owners and shop keepers at Sukawati, so what you can find at Sukawati, you also can find it at Guwang Art Market.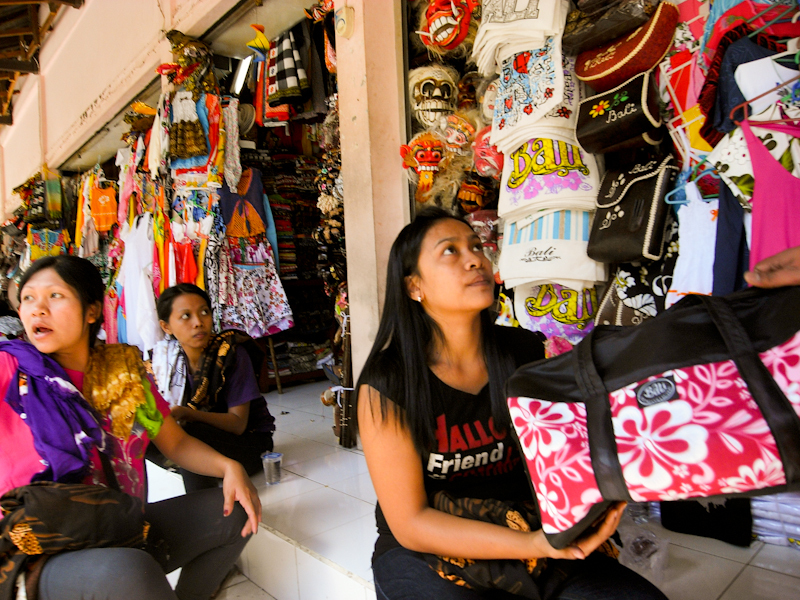 Address: Banjar Cemenggaon, Guwang village, Sukawati, Gianyar