Brunch is a such a wonderful and enjoyable concept – A relaxed meal spanning breakfast and lunch with family and friends on weekends.
People have different ideas of what an ideal brunch entails. Some love Western comfort food, some love sweet snacks like cakes or waffles, some may love "heavy meals". But whatever you prefer for brunch, Jakarta has a wide brunch scene that is worth to try.
Here are brunch places in Jakarta that you can try this weekend with your family and beloved ones:
Antipodean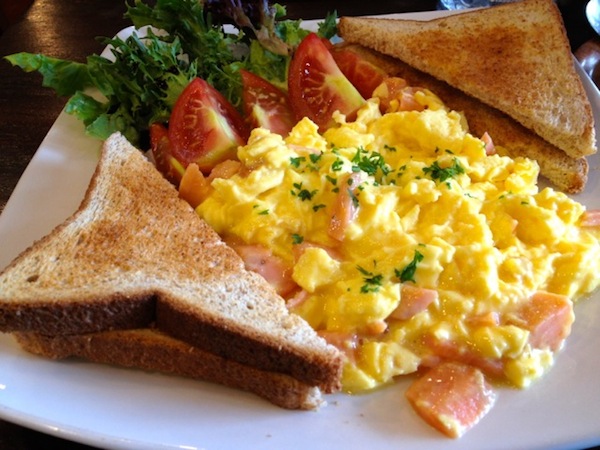 Although the place is not too big, but the brunch menu they offer is quite big. Try their Big Breakfast menu while enjoying your weekend in their glam yet homey atmosphere. And if you love their breakfast menu that much, don't worry as the menu is available all-day long!
Address:
Kemang Hero Complex, Jalan Kemang Selatan 1, South Jakarta
Phone 021-7192364
Opening hours: 8am to 8pm
Common Grounds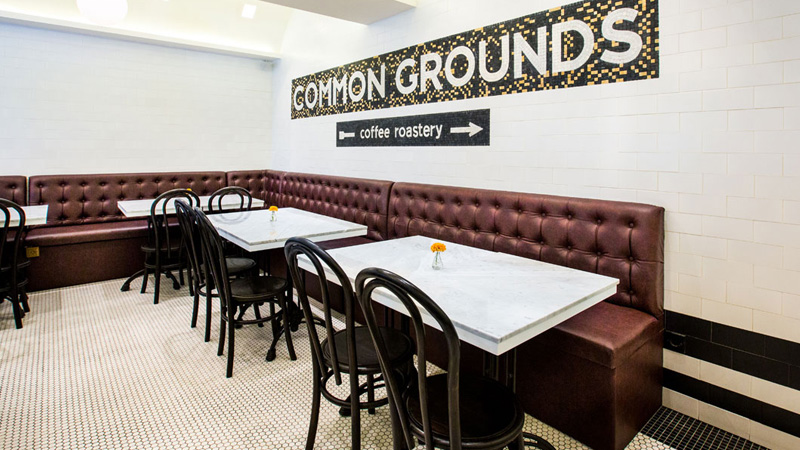 Common Grounds is not only famous for their high-quality coffee selections. Their brunch menus are also delish. You will find that their brunch menus match perfectly with their coffee choices. The must-try menu? Of course it's Eggs Benedict, which is a perfect menu for your cup of coffee.
Address:
Citywalk Sudirman, Ground Floor, Jalan KH Mas Mansyur, Sudirman, Jakarta
Phone 021-25558963
Opening hours: 8am to 10pm
Breakfast at Cayenne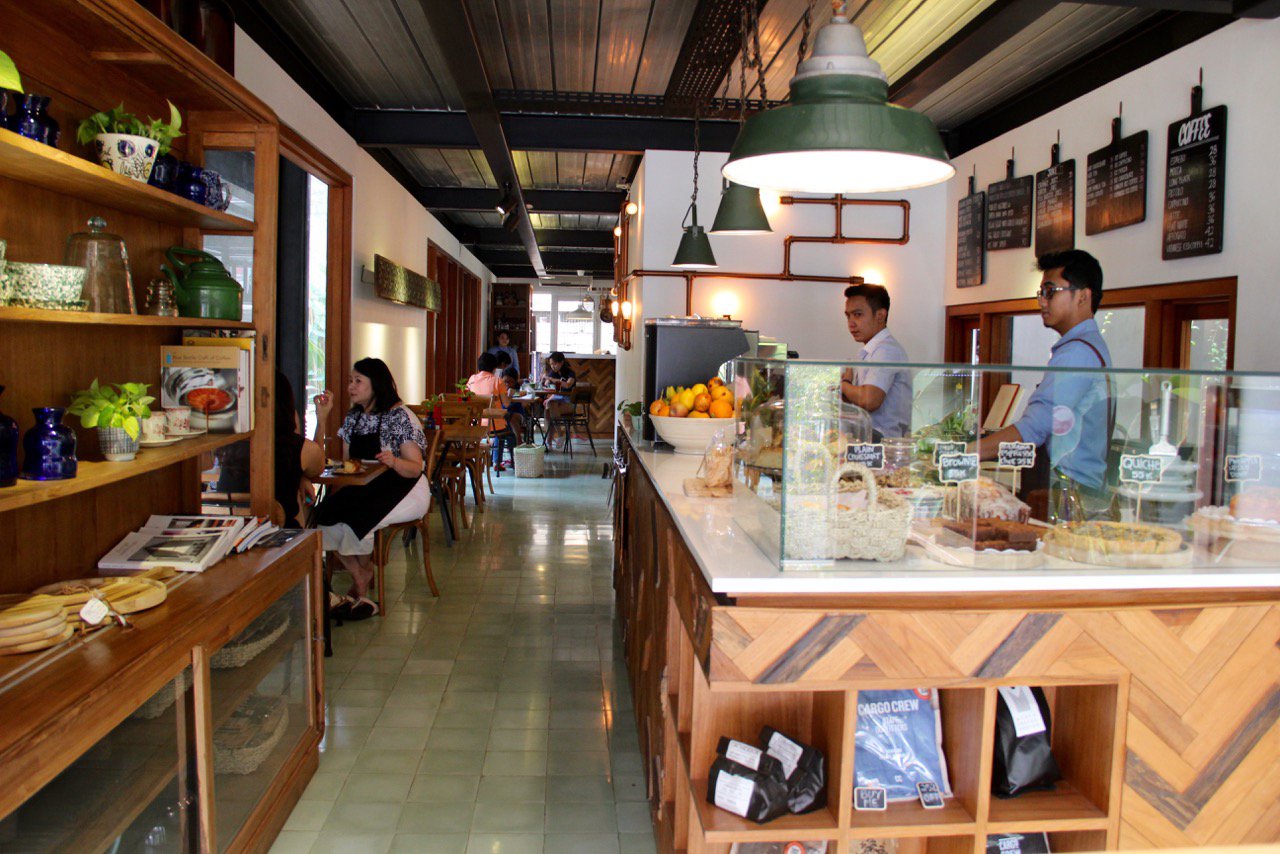 From the outside, you may think that Cayenne is only a furniture shop. But actually there is a little place besides the shop for you to sit and have brunch with your family or friends. The menus in here are carefully selected to showcase only a handful of popular breakfast dishes and other heavier meals. Start your brunch with Raspberry Crumble and Mocha Latte, and then you can continue with Mie Ayam Jamur or Salmon Cakes with Lemon Aioli.
Address:
Jalan Kemang Selatan 8 No C2, South Jakarta
Phone 021-71770105
Opening hours: 7am to 6pm
Bistronomy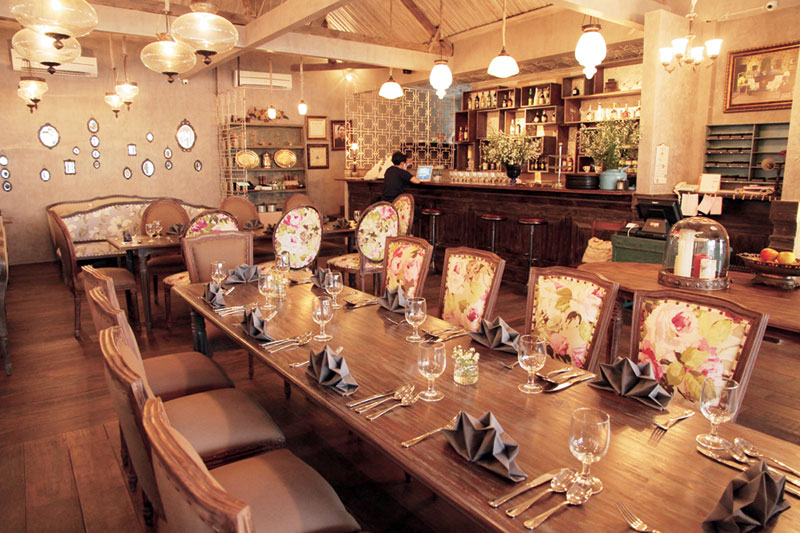 This restaurant is probably famous among foodies for their Western-Asian menus and beautiful décor. Bistronomy is also famous for serving a unique collection of high teas—it is not surprising that people love to have their Sunday brunch here. Try their Lamb Chops with Honey Mustard Sauce for an overwhelming brunch experience.
Address:
Jalan Ciranjang (Ciniru No 1&2) Kebayoran Baru, South Jakarta
Phone 021-7096655
Opening hours: 10am to 10pm
The Goods Diner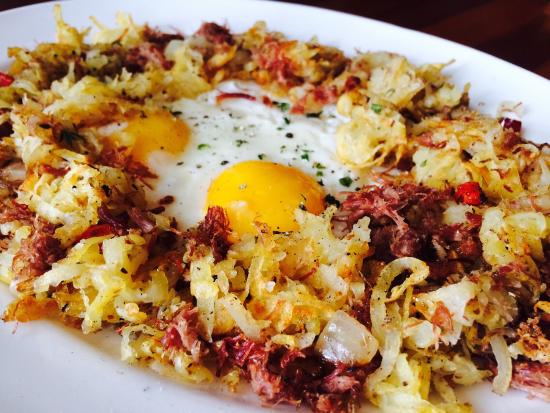 This place is not only perfect for hang out. Their menus are also exceptionally delicious! Try their The Corned Beef Hash and Farmers Breakfast for your happy-weekend-brunch. Counter it with a glass of their fresh orange, beet or carrot juice to end your brunch.
Address:
Fairgrounds, SCBD Lot 14, Jalan Jenderal Sudirman Jakarta
Phone 021-5152969
Opening hours: 8am to 2am (Sat), 8am to 10pm (Sun), 11am to 12am (Mon-Thu), 11am to 2am (Fri)
KOI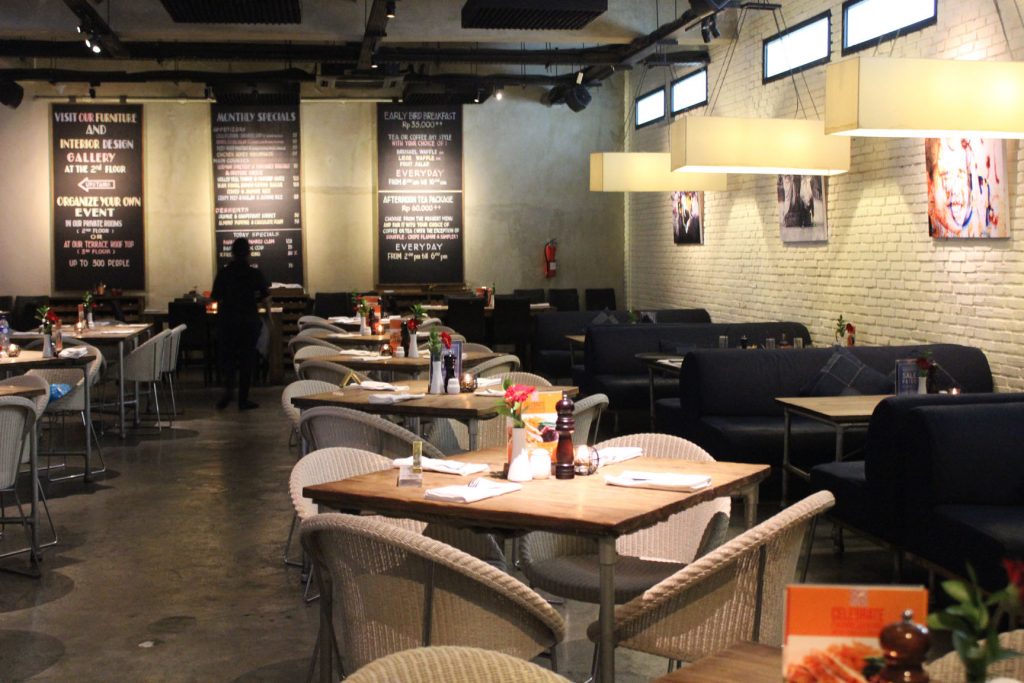 KOI may be older than other brunch places, but the menus are competitive. Head here for a nice weekend brunch with your family and friends. Their recommended menus are Bacon Steak and Eggs, and of course the Liege Waffles.
Address:
Jalan Kemang Raya No 72, South Jakarta
Phone 021-7195668
Opening hours: 8am to 12pm
One Fifteenth Coffee (1/15 Coffee)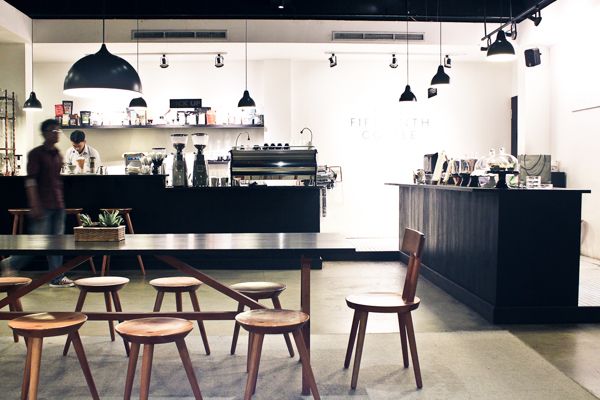 One Fifteenth Coffee is another coffee shop with good brunch menu in Jakarta. Try their favorite Bacon Burger which consists of juicy thick cut bacon served on top of a toasty homemade brioche bun—all are piled with bacon jam and sunny side-up. Your coffee will be happy to have a 'friend' like that!
Address:
Jalan Gandaria 1 No 63, South Jakarta
Phone 021-7225678
Opening hours: 7am to 9pm