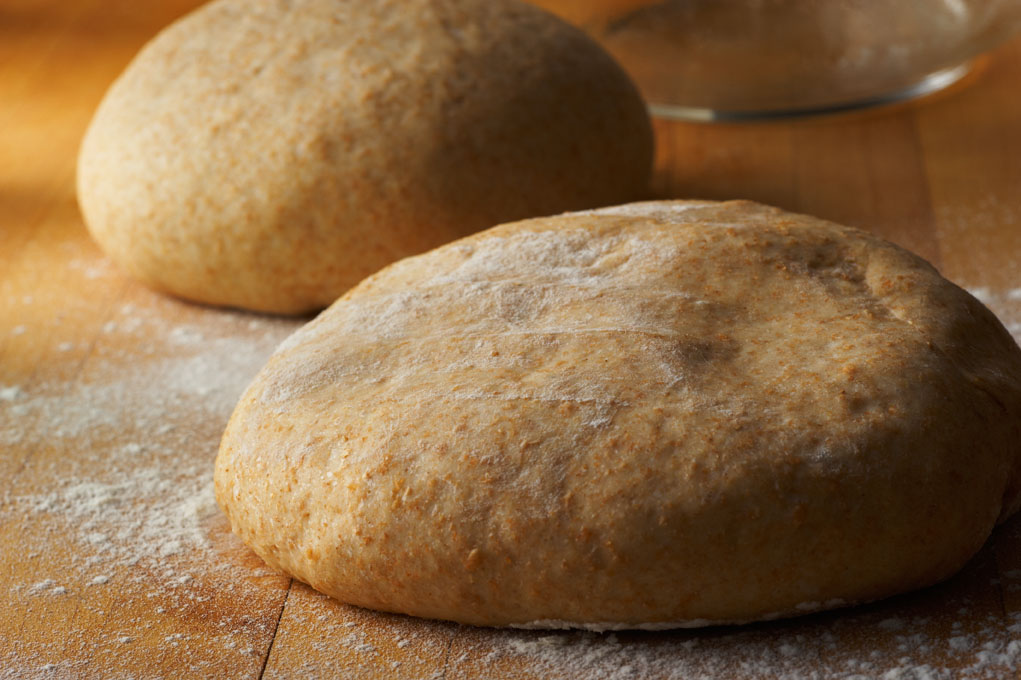 WHOLE – WHEAT PIZZA DOUGH
Use a finely ground whole-wheat flour (or further mill it in a food processor) to make this crust variation.
Ingredients:
Makes 2 12-inch crusts
1 cup Water
2 Tablespoons Olive oil
1 teaspoon Salt
2 1/2 cups Whole-wheat flour
1 packet (2 1/4 teaspoons) Dry active yeast
Directions:
Add the ingredients, in the order listed, to the pan of a bread machine. Run the dough cycle.
Use as you would any pizza crust dough.