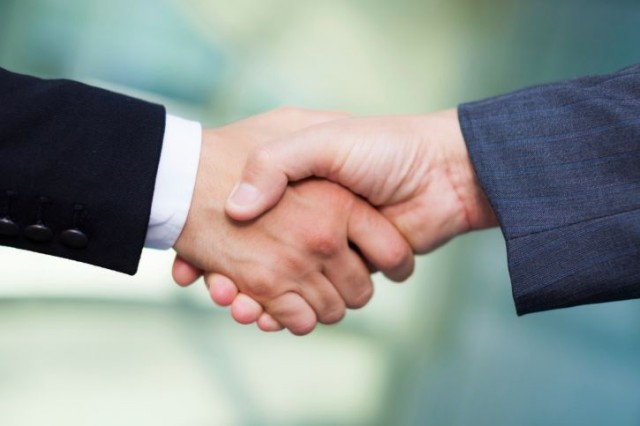 You're stuck in the same executive position you were in five years ago, and the promotions track seems clogged up. Perhaps your company has hit a rough patch, and you are ready to bail. Or, you've heard rumors of a turbocharged entrepreneurial start-up, and feel you have something to offer on a senior management level.
Going to an executive recruiter might be the best strategy for you.
You and the Headhunter:
Cultivate a relationship with an executive recruiter by networking within your industry.
If an executive recruiter contacts you, then you will be pre-screened.
You will undergo an in-depth interview that will pinpoint your expertise, and then identify target companies.
The recruiter or a staffer will pitch you to targeted companies, and then get back to you if there has been any interest.
How Do Executive Recruiters Work?
Often referred to as "headhunters," executive recruiter firms are not employment agencies in the strict sense of the term. There are some outward resemblances — both entities are services that place clients in jobs.
Generally, though, employment agencies are far less selective in the people they choose to represent. Depending on the agency, they may take almost anyone with a resume, who has the basic skill set for a position, and who comes equipped to the pre-screening interview without a nose ring or body odor.
The best headhunters, well, "hunt." As opposed to employment agencies that will register a client and then look for vacancies, executive recruiters hear about vacancies and then try to match them up with clients.
In some cases, companies actually looking to fill key positions often go to a headhunter and ask them for a list of candidates. This process is called "retained search." The executive recruitment service will have a list of candidates gleaned from a process that includes intense networking for hot talent within the industries they service.
Quite often, headhunters take a client request and actually scour specific companies in these industries — and then discreetly launch inquiries about whether or not a certain person might be available.
Do's and Don't for Job Candidates
On its Web site, the Association of Executive Search Consultants provides useful advice for job candidates who wish to find an executive recruiter. Here are some tips:
– Do work with executive recruiters before you need their services. Don't hesitate to recommend someone you know is looking. Not only does this speak to your sense of altruism, if this person works out, it establishes you as a knowledgeable and networked person in your field. "Networking continues to be the best search strategy," the AESC says.
– Do consider approaching search consultants that limit their work to specific industries or skills. This advice is especially true for senior technical managers.
– Do feel free to put feelers out to executive search firms by e-mail, but don't pester them a couple of days later. Their top people may well be on the road drumming up new business. Wait for them to contact you. If they are interested, they will.
– Don't approach too many firms at once. At worst, you can appear desperate. At best, you might face exclusivity requirements. You might wind up forced to start a relationship with one search firm that doesn't work well for you. If you've ticked off some others by declining their entreaties, there's no guarantee you will be asked back.
– Don't game-play, saying that you have several other "firm offers," when you don't. Executive recruiters love motivated candidates, but they don't like aggressive or manipulative ones.