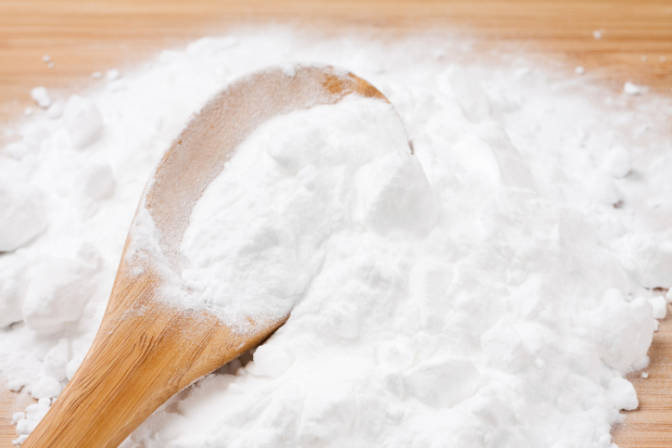 Baking Soda is easily found in any household, for it is the necessary ingredient to make baked goods. Therefore, it is a sure thing that many see it as a staple. Its status as a staple is even more heightened as there are more uses to baking soda than just cooking, ranging from housework, skincare to health.
History of Baking Soda
In 3500 BC, ancient Egyptians used it as a soap-like cleaning agent, which they also used it to make mummies. It was in 1843 that Alfred Bird, a British chemist, made the first version of baking powder to help his wife, who was allergic to yeast. Yet its popularity grew steady popularity 3 years later when the Arm & Hammer company decided to mass-produce and sell baking soda in 1846. Its popularity skyrocketed from its previous status ever since the brand grew in steady popularity until 1927, when Good Housekeeping and McCall's begin promoting the usefulness of baking soda at the home.
How it Works
Baking soda is most often used to bake cakes as a leavening agent. Sodium Bicarbonate (another name for baking soda) needs an acidic catalyst in order to react and release carbon dioxide, making the baked goods soft rather than dense. It's not only through an acidic catalyst found in yogurt or buttermilk, but it can be released through the process of thermal decomposition at temperatures above 50°C.
If ingested in different ways, the gas-producing property of sodium bicarbonate can cause different effects. People with acid reflux can ingest baking soda, making it an antacid that settles the stomach. On the other hand, a mixture of sugar and baking soda mixture can kill unwanted roaches.
Since its a neutral ingredient filled with positive and negative ions yet higher pH levels, it also makes it a good cleaning agent as it reacts with the acids. You can see this happening when odor is absorbed by baking soda, because odors in the air are thought to be acidic.
Here are a 100 uses of baking soda:
Always add 1/2 cup soda to your washing machine load.
Polish silverware with dry soda on a damp cloth. Rub, rinse and dry.
Sprinkle soda on greasy garage floor. Let stand, scrub and rinse.
Sprinkle soda on barbecue grills, let soak, then rinse off.
Give baby bottles a good cleaning with soda and hot water.
Run you coffee maker through its cycle with a soda solution. Rinse.
Wash glass or stainless steel coffee pots (but not aluminum) in a soda solution ( 3 tbsp. soda to 1 quart water).
To remove stubborn stains plastic surfaces, scour with a paste of soda and water.
Wash out thermos bottles and cooling containers with soda and water to get rid of stale smells.
Clean formica counter tops with baking soda on a damp sponge
 Wash marble-topped furniture with a solution of 3 tablespoons of soda in 1 quart of warm water. Let stand awhile, then rinse.
Add 1/4 teaspoon of baking soda to high-fat gravy for better consistency.
Clean combs and brushes in a soda solution.
For a badly-burned pan with a thick layer of burned-on food: pour a thick layer of soda directly onto the bottom of the pan, then sprinkle on just enough water so as to moisten the soda. Leave the pot overnight, then scrub it clean next day.
Flush 1 cup of baking soda down the toilet once a week to keep the septic tank clear.
Deodorize your fridge and freezer by putting in an open container of baking soda to absorb odors. Stir and turn over the soda from time to time. Replace every 2 months.
Clean your cutting boards, Inside of microwave, fridge and freezer with dry soda sprinkled on a damp cloth. rinse with clear water.
Oil and grease – stained clothing washes out better with soda added to the washing water.
Soak and wash diapers with baking soda.
Wash garbage cans with baking sod
Clean vegetables and fruit with baking soda. Sprinkle in water, soak and rise the produce.
Baking soda will also put out fires in clothing, fuel, wood, upholstery and rugs.
Keep a container of baking soda in your garage as well as in your car to put out a fire. It won't damage anything it touches.
Be sure to keep an extra box of baking soda by your stove in case of grease or electrical fire. Scatter the powder by the handful to safely put it out.
Wash food and drink containers with soda and water.
Take a soda bath to relieve general skin irritations such as measles and chicken pox.
Lawn furniture can be easily cleaned with a rinse of 1 / 4 cup baking soda in 1 quart warm water.
Children's toys can be cleaned using 1 / 4 cup baking soda in 1 quart warm water. Submerge in this mixture (or wipe with a cloth dampened in it), then rinse with clear water.
To remove scents from a carpet, sprinkle with baking soda. Let stand for at least fifteen minutes, then vacuum. Repeat as needed.
Use dry with a small brush to rub canvas handbags clean.
Use to sweeten sour dishcloths.
When scalding a chicken, add 1 tsp. of soda to the boiling water. The feathers will come off easier and flesh will be clean and white.
If your baby spits up on his shirt after feeding, moisten a cloth, dip it in baking soda and dab at the dribbled shirt. The odor will go away.
Use soda as an underarm deodorant.
Bug bites OR Bee sting: use a poultice of baking soda and vinegar.
To relieve sunburn: use a paste of baking soda and water.
Reduce odor build-up in your dishwasher by sprinkling some soda on the bottom. Run your dishwasher through its cycle with soda in it instead of soap to give it a good cleaning.
Take 1/2 teaspoon of baking soda in 1/2 glass of water to relieve acid indigestion or heartburn.
To remove burned-on food from a pan: let the pan soak in soda and water for 10 minutes before washing. Or scrub the pot with dry soda and a moist scouring pad.
Apply soda directly to insect bites, rashes and poison ivy to relieve discomfort. Make a paste with water.
Add 1/2 cups or more of baking soda to your bath water to soften your skin.
Sprinkle soda in tennis shoes, socks, boots and slippers to eliminate odor.
Sprinkle baking soda on your wet toothbrush and brush your teeth with it for whiter teeth.
To remove strong odors from your hands, wet your hands and rub them hard with soda, then rinse.
Soak your shower curtains in water and soda to clean them.
Keep your drains clean and free-flowing by putting 4 tablespoons of soda in them each week. Flush the soda down with hot water.
Clean your bathroom with dry soda on a moist sponge – sink, tub, tiles, shower stall, etc.
Remove that bad smell from ashtrays with soda and water.
Rub stainless steel and chrome with a moist cloth and dry baking soda to shine it up. Rinse and dry. On stainless steel,scrub in the direction of the grain.
The children's pool can be cleaned and have mildew removed by washing with baking soda in warm water.
Use as antiperspirant by grabbing the baking soda and a powder puff and put some on in the armpits.
Eliminate bad breath by gargling on water mixed with a quarter teaspoon of baking soda.
Canker sores are painful but you can mix ½ teaspoon of baking soda, a cup of water and a pinch of salt and gargle making sure to put the rinse on the affected area of the mouth for relief.
To help relieve stuffy heads and noses, use a vapor mist in the shower that you've made from 2 cups of baking soda, 30 drops of sinus opening essential oils and carefully add enough water to make a thick "batter". Put these in paper lined muffin tins and allow to sit overnight or until dry. Place one in a warm shower to open up the nasal passages.
If you wear dentures or a retainer, you can clean them by soaking them in a cup of warm water and 3 Tablespoons of baking soda. Rinse well before putting them back in your mouth.
To detox the body from aches, pains and other ailments soak in a tub of warm water. Mix in one cup of baking soda and one cup of apple cider vinegar. Soak for 20 minutes.
Make facial scrub by mixing a paste of one part baking soda and 2 parts of ground oatmeal with warm water. Gently massage into the face and leave on for five minutes. Rinse with warm water.
Soak aching feet in 3 Tablespoons of baking soda and warm water for 20 minutes.
For dandruff use ¼ to ½ cup of baking soda massaged into the hair and rinsed well. You can also use it to condition hair by adding one teaspoon of baking soda to one cup of conditioner. To remove chemicals from the hair mix one teaspoon of baking soda with six ounces of shampoo and wash hair as normal.
For those with ingrown hairs, you can get rid of it by making a scrub with 1 Tablespoon of baking soda and just enough water to make a paste. Scrub the skin and rinse well. Repeat daily as needed.
When you are experiencing heartburn, add 1 teaspoon of baking soda to 4 ounces of lukewarm water and drink.
Breaking out in hives? Take a shower and use a handful of baking soda as soap and rub over the hives. They will be instantly soothed and eased.
Remove splinters by soaking the affected area in a mix of 1 Tablespoon of baking soda and six ounces of warm water. Repeat this twice per day until the splinter is out.
For sunburns, apply a thin paste of baking soda to the sunburn by mixing 1 teaspoon of baking soda with water and apply. You can also soak in a bath with baking soda to relieve the burn.
Beans can produce gas, to help make them less gas producing, soak dry beans in 4 cups of water and add in 1cup of baking soda. Soak them overnight and drain and rinse well in the morning then add water and cook just as you normally would.
Add baking soda (¼ to ½ teaspoon ) to 3 eggs to make scrambled eggs fluffier.
Soak raw fish in ¼ cup of baking soda and 2 cups of water to reduce fish odor. Allow fish to soak for about 3 hours. You can also place a jar lid on the kitchen counter and place some baking soda in it to help absorb the odors.
Wash fruits in a sink of cold water mixed with 1 cup baking soda. Vegetables can also be done this way.
Tenderize your tougher cuts of meat by massaging them with baking soda and allowing the meat to stand for about 2 or 3 hours in the refrigerator. Rinse well and cook as normal.
Use it to clean the coffee maker by adding baking soda to the water and running it through the coffee maker. It will also help to remove coffee rings in mugs.
Plastic storage containers can become smelly over time. Sprinkle some baking soda in them and soak them in hot water for a day or so to remove the odors.
Clean the oven with 1 cup warm water and 2 Tablespoons of baking soda
Brush your teeth and your pet's teeth with baking soda, use sparingly – it can be abrasive
Brighten and clean tiled floors, linoleum and more with ½ cup of baking soda in a bucket of warm water. Rinse well and allow to dry.
Dirty clothes can take on an entirely new smell that is horrible. Put some baking soda in your laundry hamper to help absorb those smells.
Mix 3 Tablespoons of baking soda in 4 cups of warm water and put in a spray bottle. Use this to clean marble.
Make your own clay with 1 cup of cornstarch and 2 cups of baking soda. Add in just enough water to knead and some food coloring and you have clay to play with.
Add a few Tablespoons of baking soda to bath water to soothe diaper rash.
If the animals are dining on your salad fixings faster than you can cut it, sprinkle some baking soda on it.
If you sell flower arrangements, or simply have a few in your home, you can put 1 teaspoon of baking soda in the water to help keep them fresher longer.
Whether you have ant hills, or just some ants in your home you'll need to know this trick. Just follow there trail and sprinkle some baking soda on it. They won't take that trail again.
Roaches are a nuisance in tropical countries. Luckily, we know that cockroaches don't like baking soda so sprinkle on thresholds, underneath of sinks, around windows and door frames.
Restore paint brushes to their former glory by soaking them in a baking soda solution.
Soak stale-smelling sponges in a strong baking soda solution to get rid of the mess (4 tablespoons of baking soda dissolved in 1 quart of warm water). For more thorough disinfecting, use the microwave.
Baking soda on a clean damp sponge cleans gently inside and outside the microwave and never leaves a harsh chemical smell. Rinse well with water.
To deodorize your disposal, pour baking soda down the drain while running warm tap water. Baking soda will neutralize both acid and basic odors for a fresh drain. This will also help keep those nasty smells from resurfacing.
Surround your dog's food bowl with baking soda. It will keep bugs away.
Gasoline and oil odors can be removed from your clothes easily. Simply put your clothes in a trash bag with baking soda for a few days before washing them.
If you have a sweet tooth, you can curb your cravings with baking soda. Put one-teaspoon of baking soda in a glass of warm water. Swish it around in your mouth and spit it out. This will make your sweet cravings disappear.
Use baking soda in place of dry shampoo.
Mix a little baking soda into your conditioner. Lather it on your hair and rinse. This will help prevent split ends.
Soak toothbrushes in baking soda and warm water overnight to clean bristles.
Baking soda can help improve your exercise routine. The kitchen staple can absorb the lactic acid that builds up in your muscles during your workout. Drink a teaspoon of baking soda dissolved in a glass of water and watch your performance at the gym increase.
If you have low-functioning kidneys, baking soda can help. Often times low-functioning kidneys cannot get rid of the acid in your body and consuming baking soda will fix that problem.
Add one-half cup of baking soda to bathwater to soothe psoriasis.
An itchy baby bum can use two tablespoons of baking soda in bathwater to relieve a red rash.
Baking soda can be used to clean cars. Use baking soda and warm water applied on a soft cloth, sponge or brush to remove road dirt and bugs.
Placing a spill-proof box of baking soda in a lunch box between uses helps absorb odors.
Sprinkle some baking soda around pet food bowls to keep insects and pests at bay
Keep your coat closet from smelling musty and stale with an opened box of baking soda on the shelf
Have you tried using these tips? What else have you tried using baking soda on? Share your experience in the comment section below!