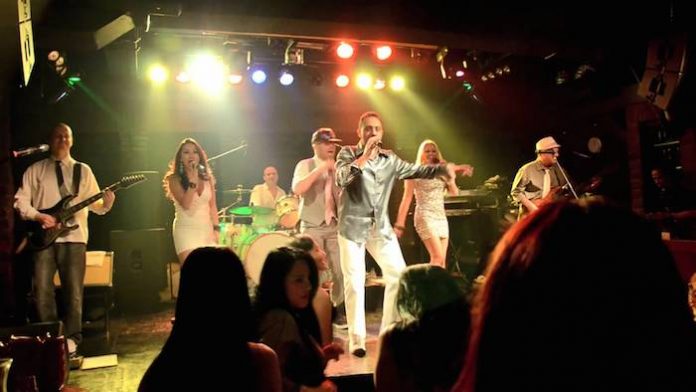 Jakarta is a city that never sleeps, which is why there are all sorts of entertainment one can enjoy at night. Those who love to listen to music can also find their enjoyable source of entertainment, in the form of live music. Luckily, there are plenty of spaces that offer both delicious food and drink along with live music of all sorts according to your taste and preference.
Here are the different bars and restaurants for live music in Jakarta:
B.A.T.S.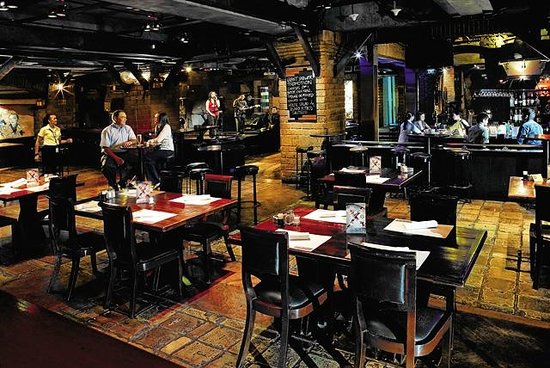 B.A.T.S is considered to be one of the most popular bar, especially among expatriates. There are many perks that visitors can experience here, from the relaxed atmosphere to lively international band playing every night from Monday to Saturday. Entering into this bar will feel like going to a New York underground bar with its exposed brick and wood paneling design. You can order Italian food ranging from linguini, Caesar salads, pizzas, and steaks.
Address: Shangri-La Hotel Jakarta Level 1, Jl. Jend. Sudirman No.Kav. 1, Jakarta
Phone: +62-2129229999
Email: fbreservation.slj@shangri-la.com
Website: http://www.shangri-la.com/jakarta/shangrila/dining/bars-lounges/bats/
Cascade Lounge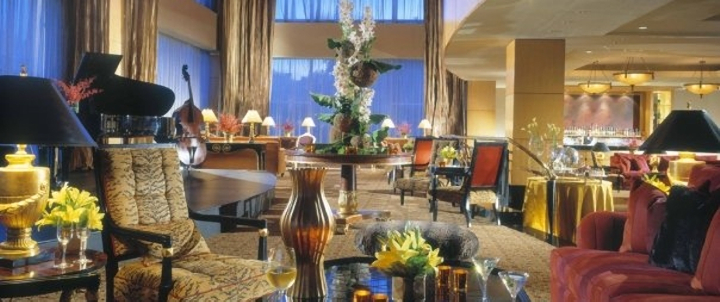 However if your taste is geared more towards luxurious atmosphere with classy music, this is the perfect place to be. Visitors who come to this place will be treated with luxurious setting of over-sized armchairs or plush sofas, and you can listen to live band performances that offers classical music mini orchestra and top 40's songs from the Cascade Lounge resident band.
Address: Hotel Mulia Senayan, Jl. Asia Afrika, Gelora, Kota Jakarta Pusat, Daerah Khusus Ibukota Jakarta
Phone: +62-215747777
E-mail: cascade.reception@hotelmulia.com
Website: https://muliadining.com/jakarta/cascadelounge | https://www.cascadeloungeavl.com/
Hard Rock Café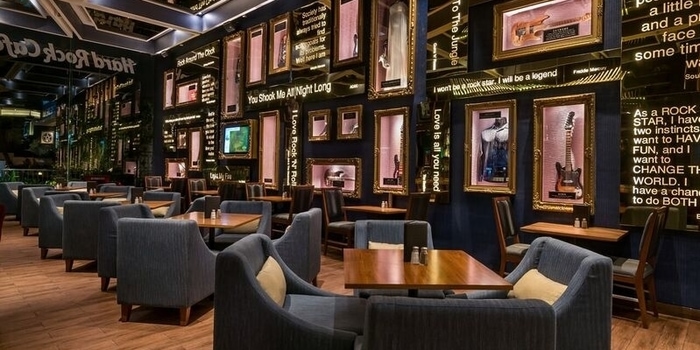 A list of places to listen to live music would not be complete without including Hard rock Café. This worldwide restaurant offers rock and roll music, although the live music varies in each area. Hard rock Café in Jakarta is no different, where you can listen to live music while ordering their classic nachos, cauliflower wings, to their savory Hickory Barbecue Bacon Cheeseburger. Music offered includes 80's music, rock, accounstic, to old school genre.
Address: Mall Pacific Place, Unit G-05, Jl. Jend. Sudirman No.54-55, Senayan, Kebayoran Baru, South Jakarta City, Jakarta
Phone: +62-2157973055
Website: https://www.hardrock.com/cafes
Amigos Tex-Mex Restaurant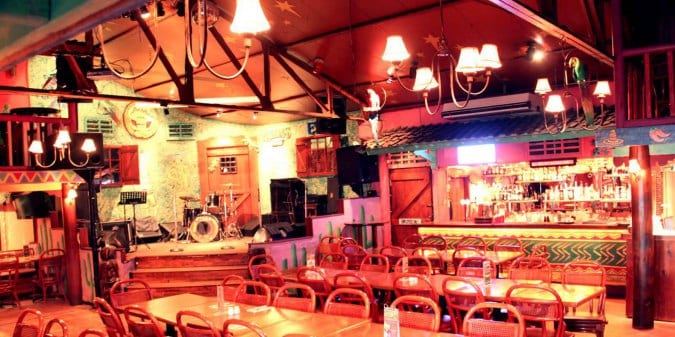 Considered to be one of the most established institutions in Jakarta, Amigos opened its doors since 1979. This eatery has a loyal fanbase and is famous for the margaritas, fresh salsa, and delicious, homemade recipes. Those who want to enjoy live band music performances can experience it 5 nights a week. Latin Nights on Fridays are what they are particularly famous for, where you can dance salsa lovers come to dance the night away.
Address: Bellagio Mall Kav 4.3 Lantai Dasar Nomor 11-12, Jl. Mega Kuningan Barat, Kuningan, Kota Jakarta Selatan, Daerah Khusus Ibukota Jakarta
Phone: +62-2129542686
Website: https://www.amigos-resto.com/
Leon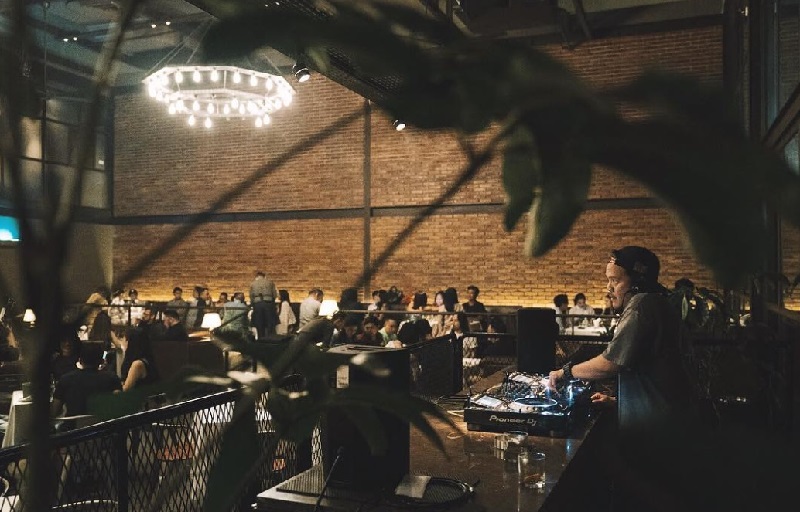 Leon offers both the combination of vintage and modern ambiance, resulting in a sophisticated and relaxed inner-city drinking and dining experience. For food, you will be able to enjoy in its signature cocktails and unique twist on classics. Selection of music offered in Leon are fine music.
Address: Jl. Wijaya I No.25, Petogogan, Kby. Baru, Kota Jakarta Selatan, Daerah Khusus Ibukota Jakarta
Phone: 0217221188
E-Mail: rsvp@leonjakarta.com
Website: https://www.leonjakarta.com/about
The Dutch
The Dutch can be described as a modern gastropub serving elevated comfort food with a creative edge by Chef Chris Moes. Here, you will be able to choose between a large selection of beers on tap with different varieties of cocktails. The interior design also sets it apart from the rest, for it's designed by famed Indonesian architect Andra Matins who has created bold and simple architecture at the same time. Visitors will be able to enjoy 8 different beers to enjoy from local, imports, and their signature cocktail Americano on tap.
Address: 18 Parc Place Tower E, GF SCBD, Jl. Jend. Sudirman Kav 52-53. Jakarta
Phone: +62215152828
E-Mail: reservations@thedutchjakarta.com
Website: https://thedutchjakarta.com/
Eastern Promise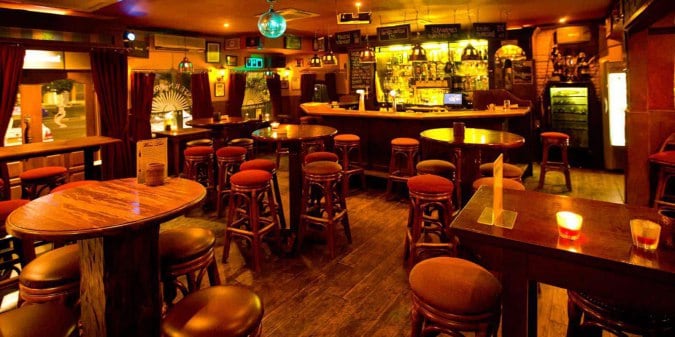 For a mix of expatriates and Indonesian crowd, you can hang out at the Eastern Promise, which offers just that. It's also one of the restaurants that offers different facilities for its visitors from a darts corner, 9ft billiards table, free WI-FI internet connection, the daily Guardian Newspaper and Sunday Times. Besides enjoying their facilities, the restaurant offers British/Indian curries, homemade meat pies, and full breakfasts. Behind the restaurant, they also have a beer garden which offers one of the most enjoyable outside terraces in Jakarta with live band music playing. Well-known Indonesians and expatriate play jazz every Wednesday and bands rock it out every Friday and Saturday.
Address: Jalan Kemang Raya No.5 Jakarta Capital Region 12160, Indonesia
Phone: +62-2171790151
Website: https://epjakarta.com/
E-Mail: reservation@epjakarta.com
The Tavern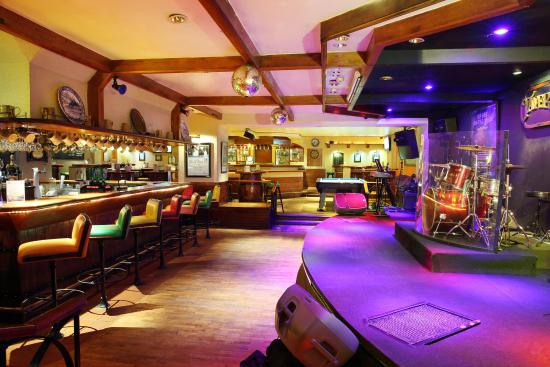 Looking for a hospitable bar in Jakarta? Then you can head straight to the Tavern Pub, for it has been voted to be "the most hospitable bar in Jakarta". Every night, they serve Rustic Bavarian food with nightly live band to entertain visitors. If you come across this bar, we recommend you to taste their legendary Hot Stone Steak and authentic German specialties.
Address: Aryaduta Hotel, Jl. Prapatan, no. 44-48, near Tugu Tani
Phone: +62-2123518685
GIA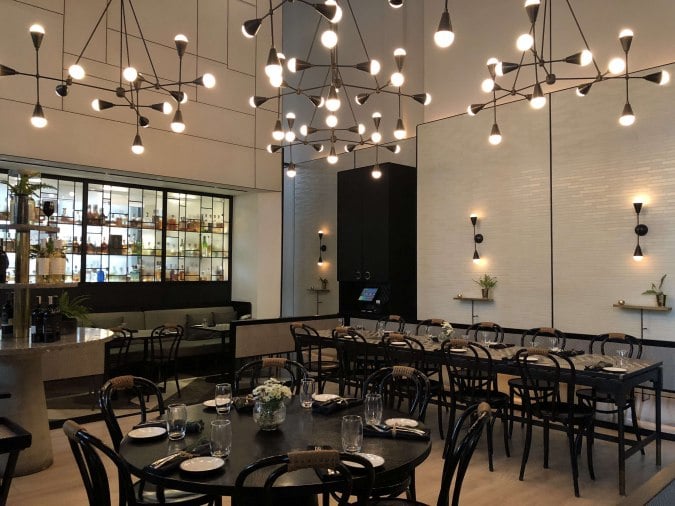 GIA is one of the most prestigious restaurants for this Italian restaurant has opened in both Jakarta and in Dubai. Established in 2015, GIA has become the epitome of sophistication and grace, transformed into a modern Italian restaurant and lounge. Its food is also one which its most known for, as its created by by Tuscan native, the Executive Chef Tommaso Gonfiantini. Its lounge area is also what sets it apart from other restaurants, for it could be used as an informal yet stylish meeting venue, a perfect pre- or post-dinner drinks or simply as a relaxing spot for hearing some music. The lounge area is a splendid space to enjoy our free-flow wine every Thursday and Saturday, and of course with live music performances.
Address: Jl. Jend. Sudirman No.Kav 45-46, Karet Semanggi, Kecamatan Setiabudi, Kota Jakarta Selatan, Daerah Khusus Ibukota Jakarta
Phone: +62-2157953300
Website: https://www.ismaya.com/eat-drink/gia
The Jaya Pub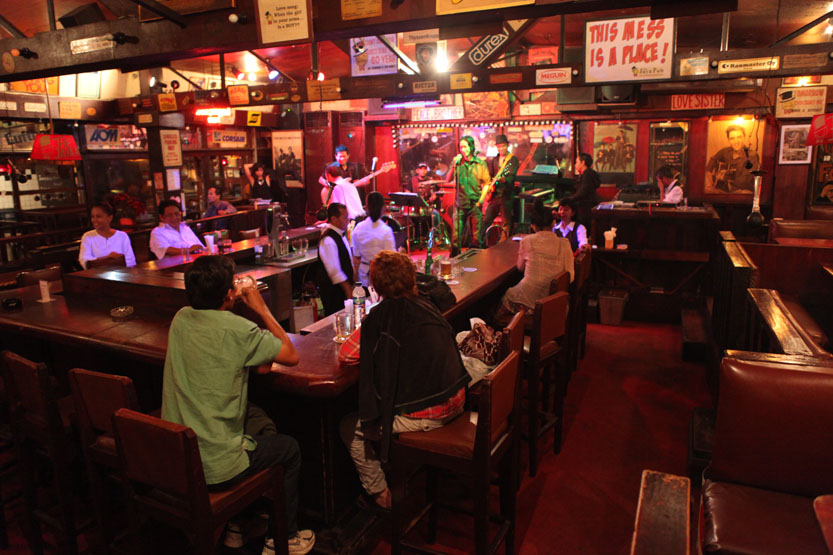 If you are looking for nostalgia, then you can definitely head over to the Jaya Pub, where its famous for bringing live music from the 70s. Every day, the banks that perform here play the blues, jazz and rock music. The food recommended includes the savory Cream Lobster Soup or Escalope De Veau Cordon Bleu, to Norwegian Salmon Steak that is soft and warm.
Address: Gedung Jaya, Jl. M.H. Thamrin No.Kav. 12, Kb. Sirih, Kec. Menteng, Kota Jakarta Pusat, Daerah Khusus Ibukota Jakarta
Phone: +62-2131925633
The Pallas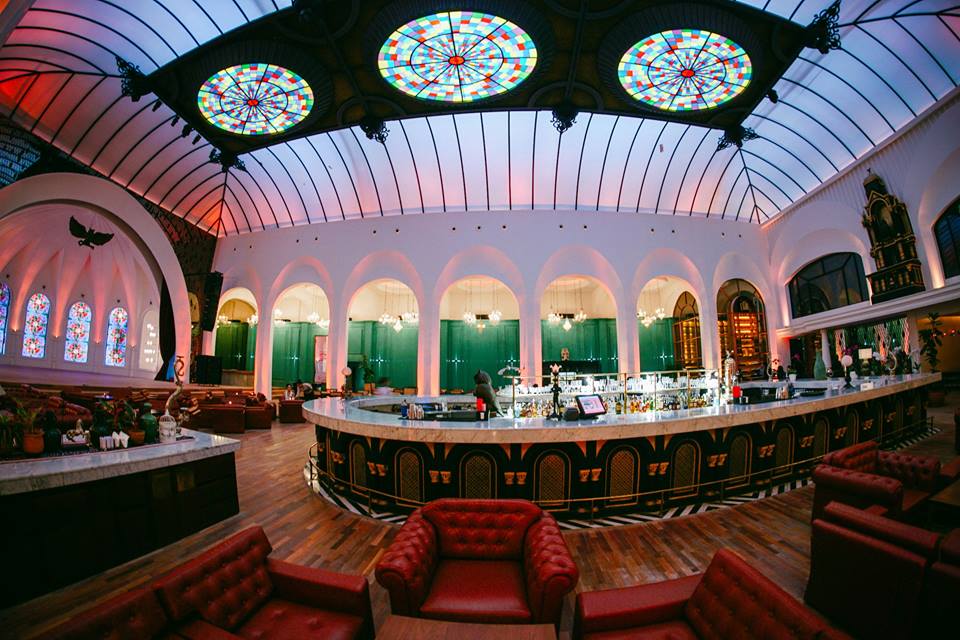 Located at the SCBD area, this restaurant is commonly known for music lovers. With a concept that offers live music from renowned artists in Indonesia, it is no wonder that many music lovers are a fan of this restaurant. The music genre also varies, from jazz, blues, classy orchestra music to RnB. The food concept is also interesting, for it offers Indonesian food like tahu gejrot, lumpia Semarang, mangut lele, ayam woku to coto Makassar.
Address: Fairground Building – Lot 14 SCBD, Jl. Jend. Sudirman Kav. 52-53, Kota Jakarta Selatan, Daerah Khusus Ibukota Jakarta
Phone: +62-8111132888 / +62-2151400101
Website: www.thepallas.id
Amigos Bar & Cantina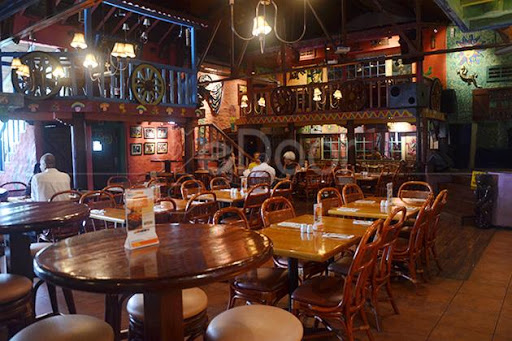 Curious to try Mexican food? The food at Amigos Bar & cantina can be included in the list of places you should visit. Dominated with furniture made from wood, this café & bar is here to give a different touch to your images in your Instagram feed. If you are a fan of jazz music and Salsa dance, try visiting at Friday Night. Combine that with chill ambience, the interior design and ornaments will make you feel like you are in Mexico.
Address:
Bellagio Mall Kav 4.3 Lantai Dasar Nomor 11-12, Jl. Mega Kuningan Barat, Kuningan, Kuningan Tim., Setia Budi, Kota Jakarta Selatan
Phone: +62-2129542686
Kemang Club Villas, Jl. Kemang Selatan I, Mampang Prapatan, Jakarta Selatan
Phone: +62-217192584
Website: https://www.amigos-resto.com/