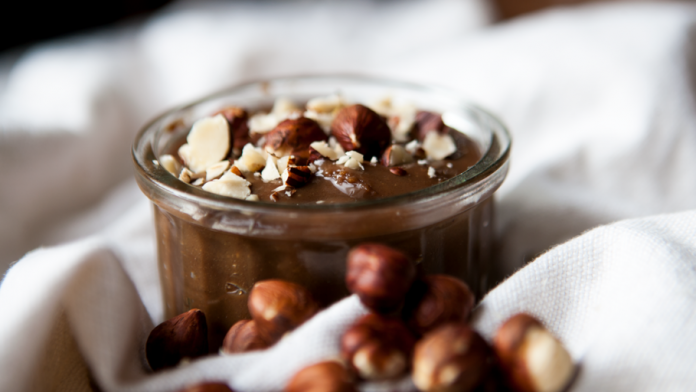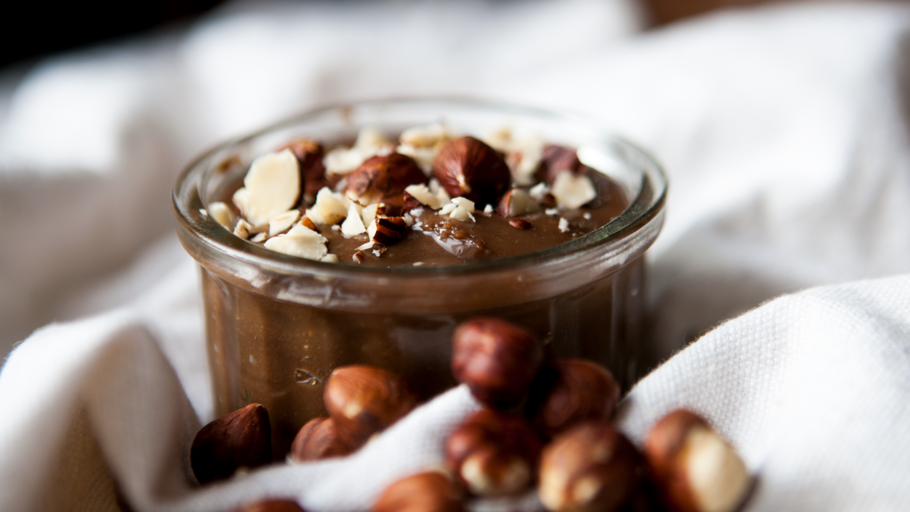 Do you have movie nights with your whole family?
If that is the case, then you will need to prepare snacks for the night. Increase efficiency and comfort by preparing simple and delicious snacks for the family to enjoy. You can choose among these simple, 3-ingredient recipes that are vegan and made with healthy ingredients.
Here are 3-ingredient vegan dessert recipes:
Banana Cinnamon Rolls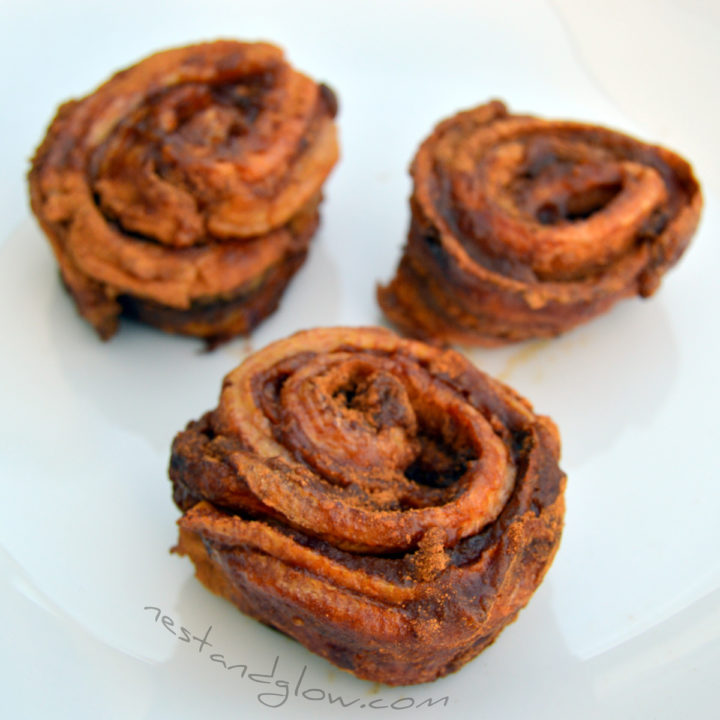 Source: nestandglow.com
Ingredients:
4 spotty bananas
Cinnamon
Date paste:
1 cup Medjool dates (about 12)
1/2 cup water
Optional: 1 tsp vanilla and/or a pinch of salt
Method:
Preheat the oven to 250F
Slice the bananas lengthwise into 3 strips each.
Lay out the slices on 2 baking trays lined with parchment paper. Do not overcrowd. I recommend 6 slices per tray. If you have any smaller strips that broke, lay them out too.
Bake for 1 hour at 250F.
Remove from the oven and let them cool for 15-20 mins.
Gently run a finger or dull knife under each slice to release it from the pan. Flip them over so the side with more moisture is facing upwards.
Blend all the ingredients for the date paste.
Spread about 1 tablespoon of date paste down the length of a banana slice. Sprinkle with cinnamon. Roll.
Repeat with the remaining slices. You can roll the shorter pieces inside the longer strips.
Arrange all the rolls on one lined pan.
Return them to the oven for 1.5-2 hours at 250F.
Remove from the oven. Allow to cool. Eat immediately or refrigerate for a firmer consistency. Keep leftovers in the fridge.
Chocolate Date Nut Bars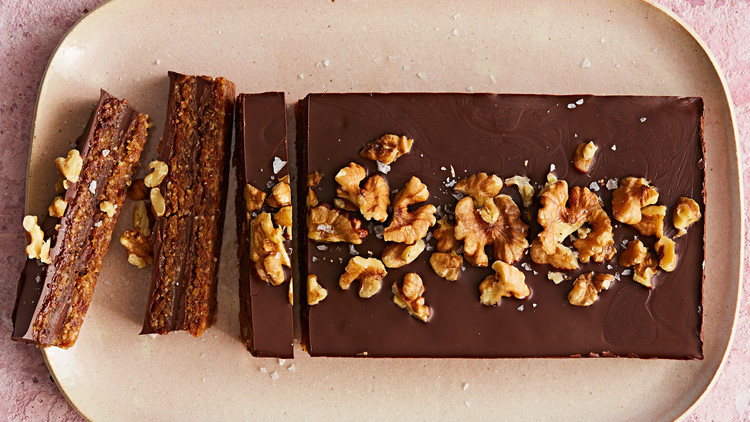 Ingredients:
11–12 medjool dates (1 cup packed), pitted and soaked for 5 minutes, drained.
1 1/2 cups nuts (Either use pecans, or a mix of almonds, walnuts, pecans, and cashews)
1 cup quality dark chocolate chips, melted (~6oz)
Method:
Line an 8×8 pan with parchment paper, or use a silicone square pan and place on baking sheet, set aside. You may also use 9×5 loaf pan, your base will just be thicker.
In a food processor add drained/pitted dates and nuts. Process until dates and nuts have broken down, and only small pieces of nuts can be seen. Mixture should be sticky.
Transfer mixture to prepared pan, pressing evenly into all corners and press down flat.
Pour melted chocolate (you can use microwave) over bars and spread evenly.
Place bars in freezer for 10 minutes to allow chocolate layer to set, or fridge for at least 20 minutes. Remove bars from pan and place on cutting mat for easier slicing. Using knife, gently slice into 24 bars. Enjoy!
Almond Butter Paleo No Bake Cookies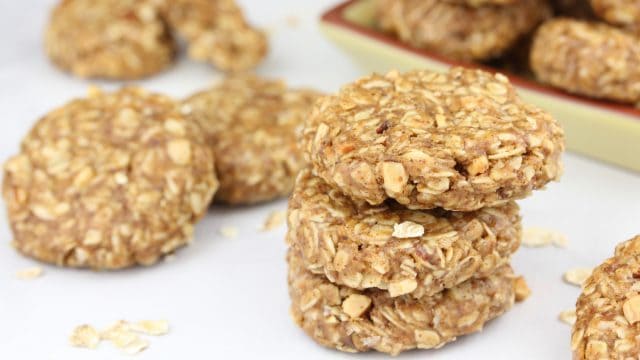 Ingredients:
1 cup natural, unsalted creamy almond butter (try homemade almond butter)
1/3 cup pure maple syrup
½ cup coconut flour
Method:
Line a baking sheet with parchment paper or wax paper. Clear some space in the freezer for this sheet. Set aside at room temperature.
In a medium bowl, add almond butter, maple syrup, and coconut flour. Use a rubber spatula to fold until well incorporated and thickened. Cover bowl and freeze for 15-20 minutes.
Remove from freezer. Using a cookie scoop, scoop and drop balls onto the prepared baking sheet, spaced evenly apart.
Using a fork, flatten cookies to desired thickness. Optionally, make additional fork marks in the opposite direction for a crisscross pattern on the cookies.
Transfer back to the freezer to chill for 20-30 minutes, until somewhat firm. Enjoy!
Maple Almond Fudge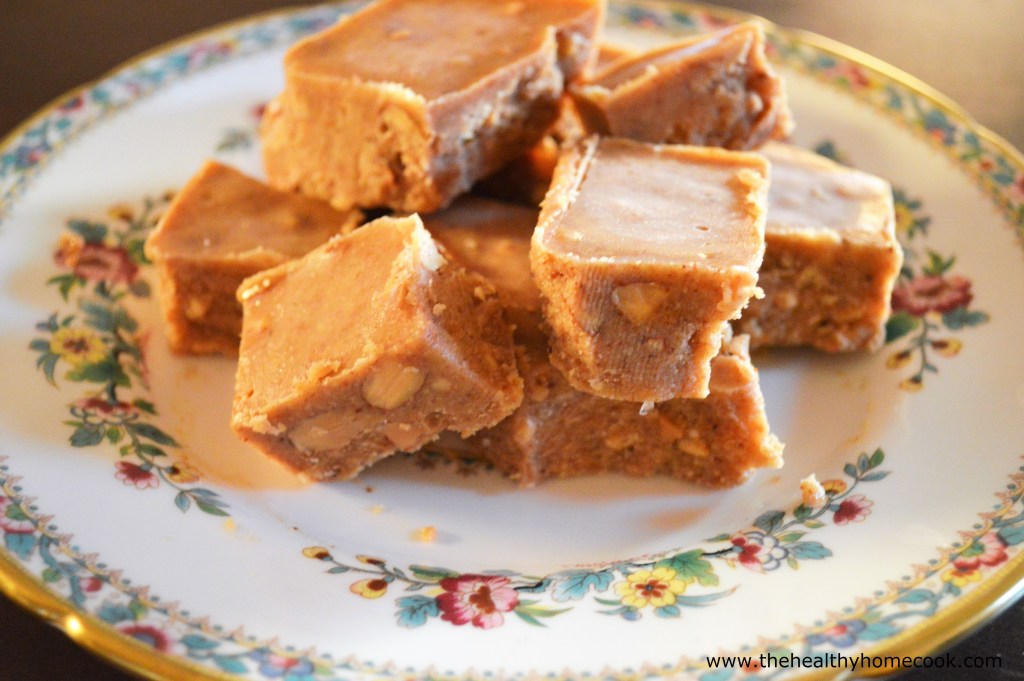 Source: thehealthyhomecook.com
Ingredients:
2 cups smooth/drippy almond butter
1/2 cup coconut oil
1/4 cup pure maple syrup
Method:
Line a 12 count muffin tin with muffin liners and set aside.
In a microwave safe bowl or stovetop, melt your almond butter with coconut oil. Stir through your pure maple syrup and mix until fully incorporated.
Divide mixture evenly amongst the lined muffin cups and place in the fridge or freezer to firm up.
Paleo Candied Almonds Recipe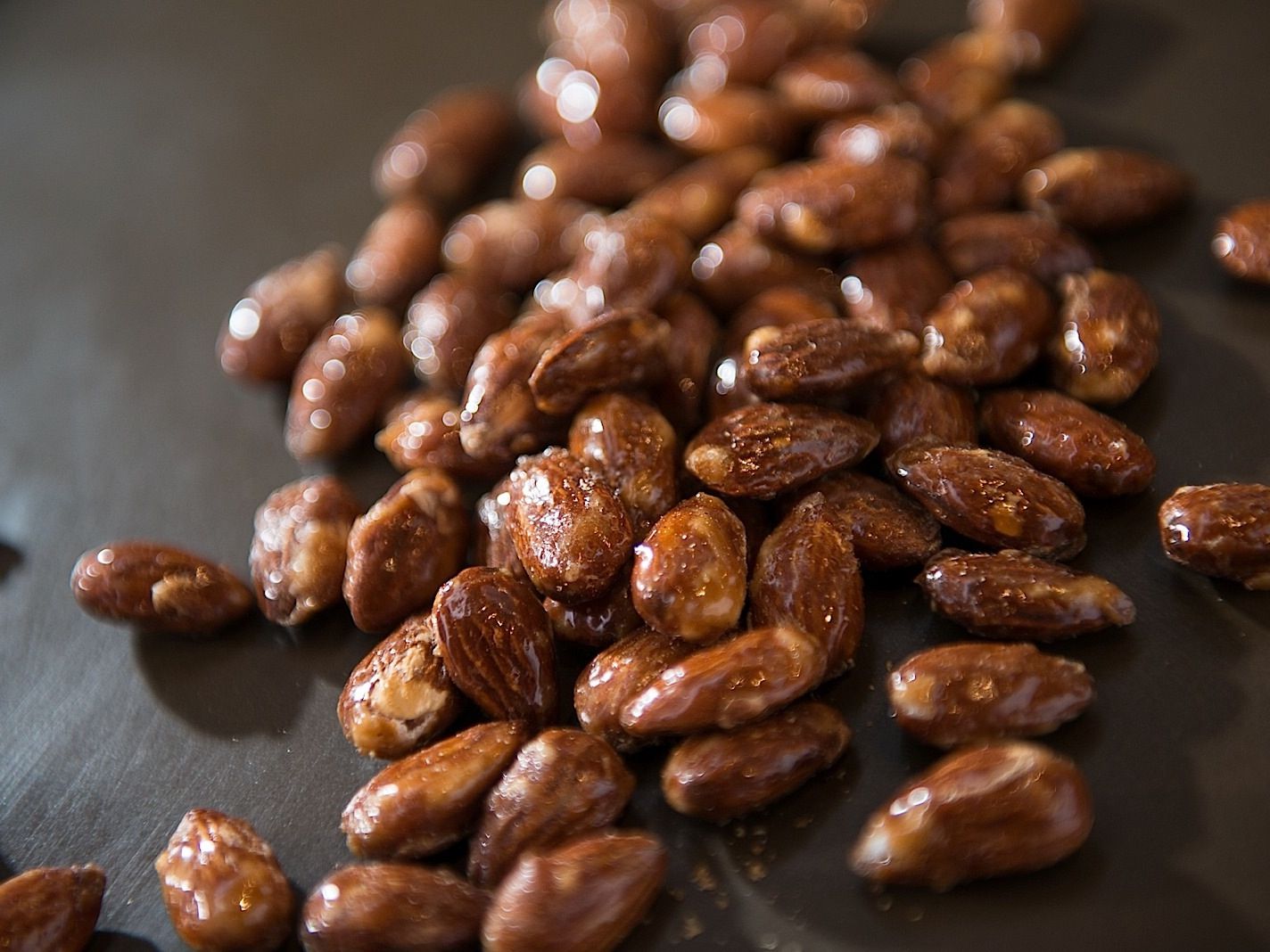 Ingredients:
2 cups roasted, unsalted almonds
2 tablespoons pure maple syrup
1 teaspoon pure almond extract
½ teaspoon sea salt (optional)
Optional: sprinkle with sea salt while cooling
Method:
Line a large baking sheet with parchment paper or greased foil. Set aside.
Add all ingredients (almonds, maple syrup, almond extract and salt, if using) to a large or medium nonstick skillet set over medium heat. Using a heatproof silicone spatula, stir until well mixed and almonds are fully coated.
Stir occasionally, making sure almonds roast evenly on every side. Frequently scrape down the skillet to ensure the maple cooks onto the almonds.
When the maple syrup is nearly gone (about 5-9 minutes), begin to stir frequently. Stir until almonds start sticking together in clumps—being careful not to burn.
Pour almonds onto the prepared baking sheet, placed on a cooling rack or towel. Spread into an even layer, with empty pockets at regular intervals to let air through. Allow to cool for about 30 minutes. Optionally, sprinkle with sea salt. Enjoy!
Vegan Nutella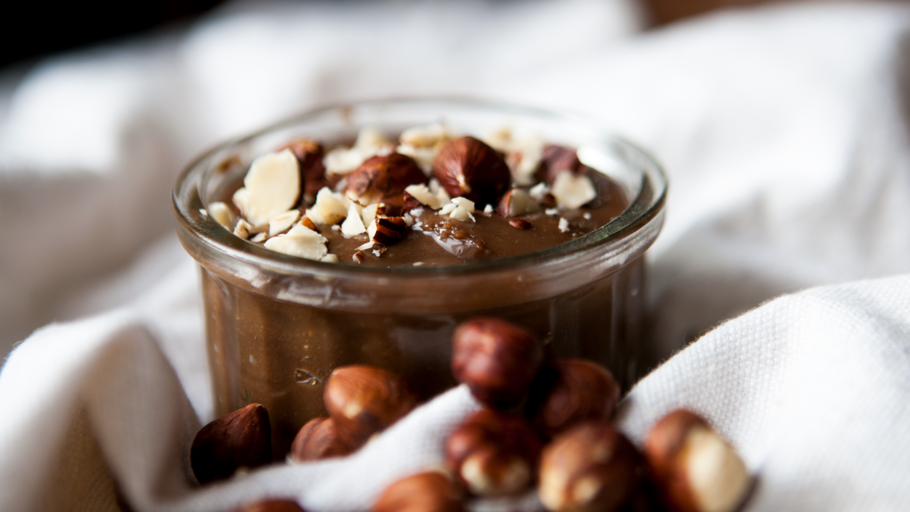 Ingredients:
1 cup raw hazelnuts
Chocolate
Powdered sugar
Method:
Toast 1 cup of raw hazelnuts in the oven for about 10 minutes, until fragrant. This will add a better nutty flavor to the finished spread.
Add toasted nuts to the center of a clean towel, then wrap up and rub vigorously for a few minutes until a lot of the skins fall off. They won't all come off, which is fine!
Add nuts to a high powered blender or food processor.
Blend, grinding the nuts, scraping down as needed. This will take a few minutes.
Once the nuts are finely ground and almost pasty, set aside and melt your chocolate.
Add melted chocolate, and optional powdered sugar for additional sweetness. Blend until very smooth.
Salted Pistachio Chocolate Fudge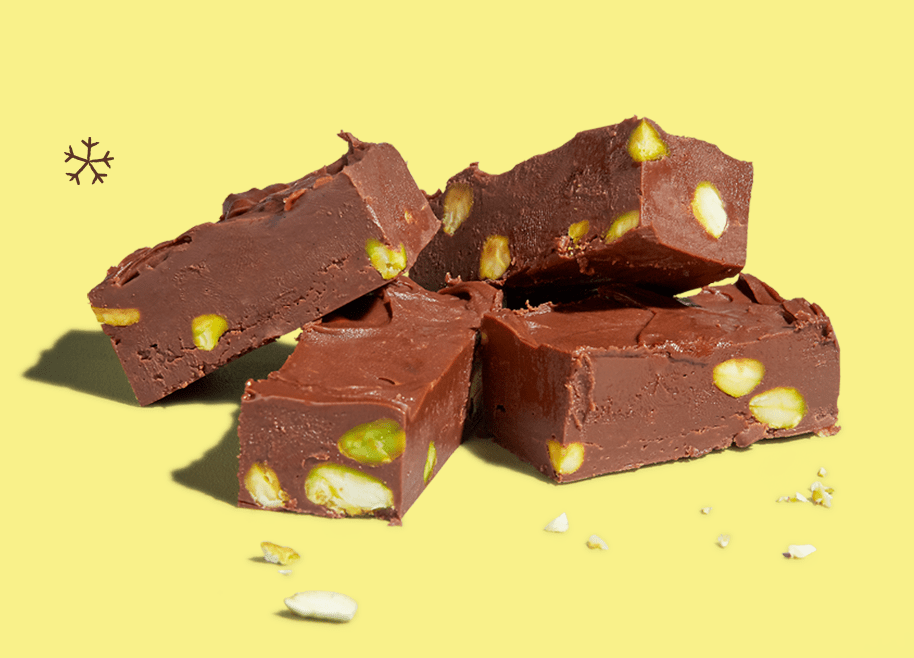 Ingredients:
60g (1/2 cup) store-bought salted pistachios, shells removed
1/2 cup almond butter
220g (1 cup) dark chocolate chips
Method:
Roughly chop pistachios and set aside.
Line a 9" x 5" loaf pan with parchment paper and set aside.
Prepare a double boiler with a heat proof mixing bowl over simmering water.
Add almond butter and chocolate chips to the bowl and gently melt over a low-medium heat, stirring occasionally.
Ensure the almond butter has melted through with the chocolate, use a wooden spoon or rubber spatula to mix well.
Remove from heat and pour mixture into lined pan. Spreading it out evenly.
Sprinkle over pistachios.
Place in the freezer for 2-3 hours or until completely set.
Remove and allow to sit at room temperature for 10 minutes to slightly soften.
Slice into bars or squares and enjoy!
Keep stored in an airtight container, refrigerated
Which recipe will you be trying out for movie night? Do you have other go-to recipes? Tell us in the comment section below!