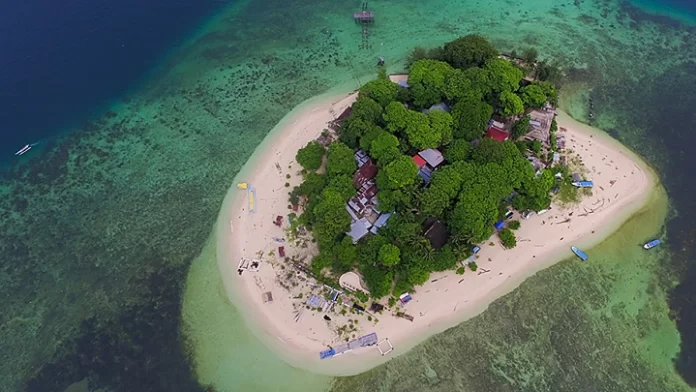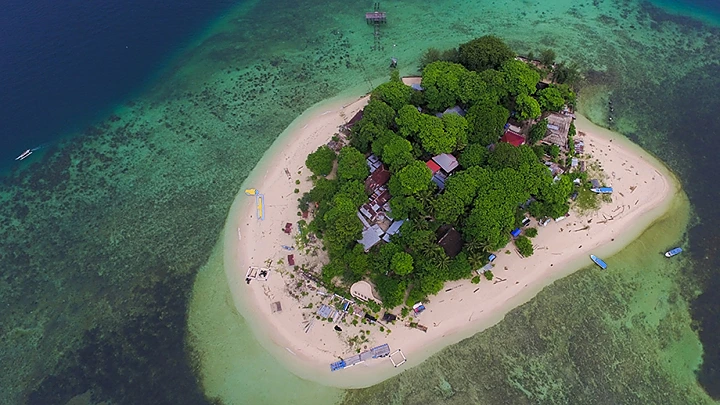 Have you ever wanted to own an private island???
As a country with more than 1,700 islands spread from Sabang to Merauke, Indonesia offers many choices of serene islands to enjoy for a few days. Among these islands, there are still many that have not been touched by humans and are far from the crowds.
Here are 5 exotic islands of Indonesia that are like private islands:
Menjangan Island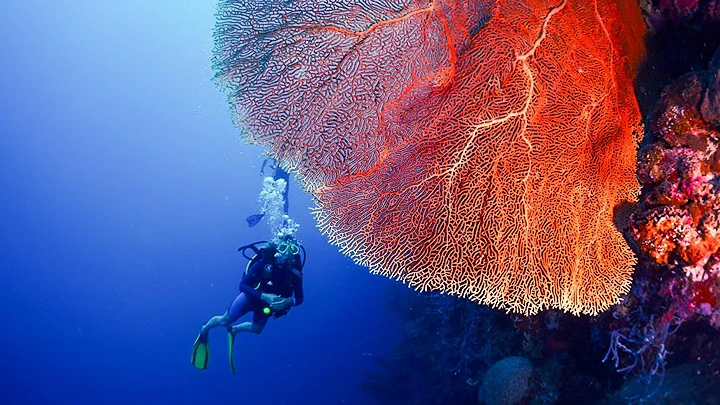 Menjangan Island gives the serenity of a true island. Away from the crowds and surrounded by the natural beauty of land and sea. There are not many tourists to the island and there are no frenetic bars or beach clubs. It takes 4 hours to get to Menjangan Island from Kuta. Visitors can dive or snorkel while enjoying the vibrant marine nature reserve. There are hawksbill turtles, garden eels, and eye rays in the underwater world of Menjangan Island. Visitors can also see a herd of deer walking to the boat.
Getting to Menjangan Island: Visitors can rent a car with a driver from Central Bali to go to Labuhan Lalang port in West Bali (4 hours drive). Then, rent a boat at the Harbor for a round trip boat trip. The trip to Menjangan Island will take about 30 to 40 minutes.
Contact: +62 812 3673 3969 (Pak Wayan)
Gili Kedis dan Gili Nanggu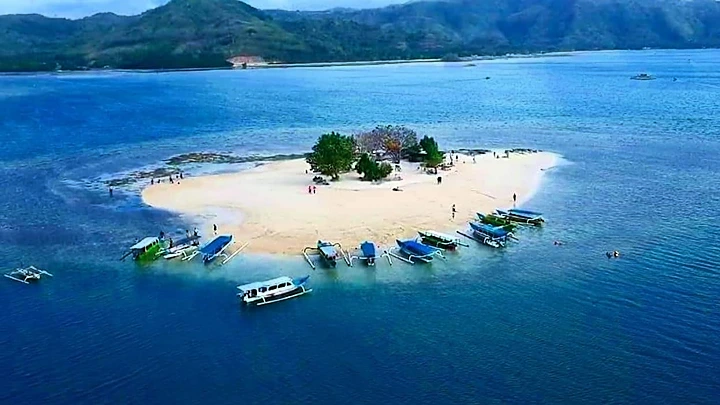 In Lombok, not only Gili Trawangan, Gili Air, and Gili Meno can be relied on to enjoy a holiday on the island. There are two islands in Lombok that are almost unknown, remote, and have more starfish, namely Gili Kedis and Gili Nanggu. Enjoying the clear blue sea with a calm atmosphere, while sunbathing on the beach is a world paradise offered on these two dykes. Snorkeling here is a must. There are even giant starfish in the shallow waters around the two remote islands.
Boat transfer to Gili Kedis dan Gili Nanggu: Take a Boat transport Gili (Anji).
Address: Sekotong Barat, Sekotong Tengah, Kabupaten Lombok Barat, Nusa Tenggara Barat 83365, Indonesia (5 minutes by boat).
Contact: +62 852 3704 1873
Samalona Island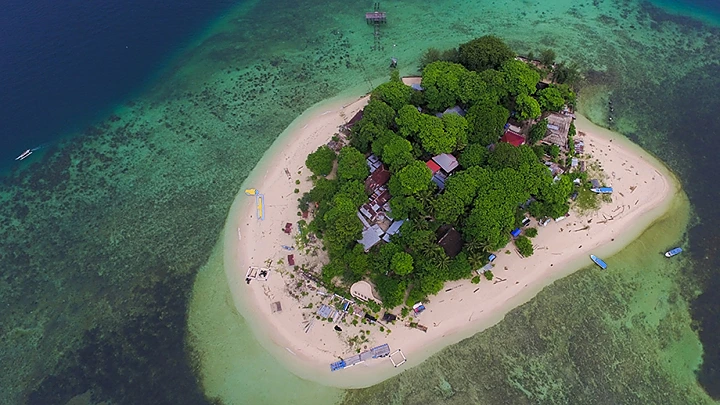 Samalona Island is a remote but very beautiful island in the Maldives, Makassar (South Sulawesi). There are no luxury amenities, but the serenity there is a luxury in itself. The best activities on the island are snorkeling, watching the sunset, and relaxing on the fine sand. Under the sea lies a majestic shipwreck, traces of World War II. Behind this island is Kodingareng Keke Island. The sand on Kodingareng Keke Island is very abundant.
Getting to Samalona Island: after arriving in Makassar, go to Makassar Port at Losari and rent a motorboat from residents around to Samalona Island (40 – 60 minutes journey).
Contact: +62 813 5589 4930
Pulau Weh, Aceh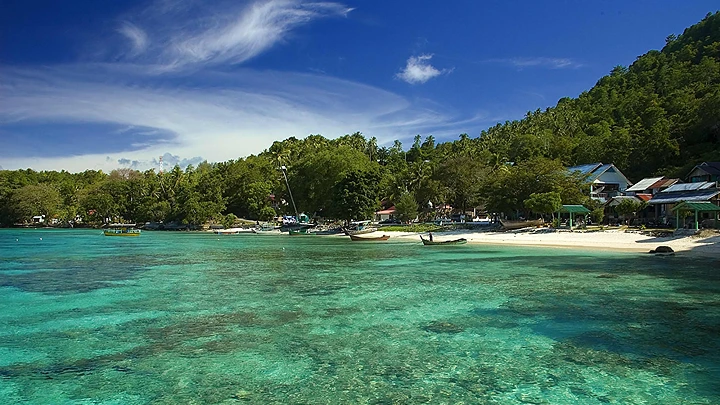 Pulau Weh is still stunning even though it was hit by the tsunami in 2004. There are historic shipwrecks, clear turquoise waters, jungles for trekking, and stunning waterfalls to explore. The magnificent waterfall on Pulau Weh is the Pria Laot Waterfall which has a pool measuring about 10-square meters with a depth of between 1 and 1.5 meters. In the protected forest area of Pulau Weh, there is a cave that is touted as the 'Raja Ampat of Aceh', namely Goa Sarang.
Getting to Pulau Weh: Take a fast ferry for a 45-minute trip or a slow ferry that costs a 1 hour 30 minutes trip from Ulee Lheue Sea Port to Gapang Beach. The trip will take 45 minutes and 1 hour 30 minutes respectively.
Contact: +62 852 9690 4984
Riau Islands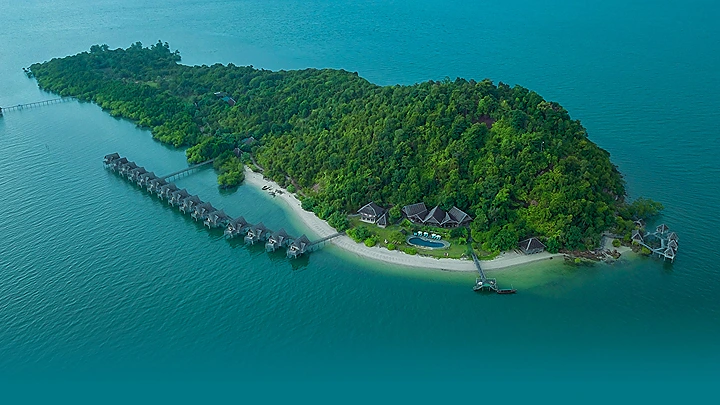 Riau Islands is the name of a province in Indonesia. On these islands, many beaches are no less beautiful than Bali. The most recommended islands in Riau Islands are Telunas Resorts Private Island, White Sand Island, and Karimun Besar Island. At Telunas Resorts Private Island, visitors can experience a villa on the water. Meanwhile, to enjoy the fine white sand and clear blue water perfect by the sea, White Sand Island is the place to make it happen. Then on Karimun Besar Island, visitors can enjoy the sun, sand, turquoise sea, and fresh seafood. Riau Islands is only 2 hours from both Bintan and Batam.
Getting to Riau Islands: Direct Flight by taking Batik Air, Lion Air, Citilink or Garuda Indonesia from Soekarno Hatta International Airport to Batam Hang Nadim International Airport (Flight time: ~1h 45 min).
On which island would you like to spend your summer vacation with a private island vibe? Share your choice with us in the comment section below.