We cannot live without our mobile phones. Even when the battery is low, we are in a panic and looking for nearest electric socket and charge the battery. Some of us even have a fully-charged power bank in our bag for emergency charging anytime.
If we can be so concerned when the battery is low, imagine what happens when our mobile phone is broken. Then these questions like 'should I buy a new one?' or 'should I bring this to the authorized service center?' will pop in your mind. You can always buy a new one and bring it back to the authorized service center if your warranty is still valid, but it can take forever to fix.
No need to worry because Jakarta has many places where you can get your mobile phones and gadgets fixed or serviced in Jakarta. Most of the unauthorized service centers usually only take full responsibilities of your gadget one week after it gets fixed, so always proceed with care and see it as an option.
Here are where you can get your gadget fixed, other than at authorized service centers:
ITC Kuningan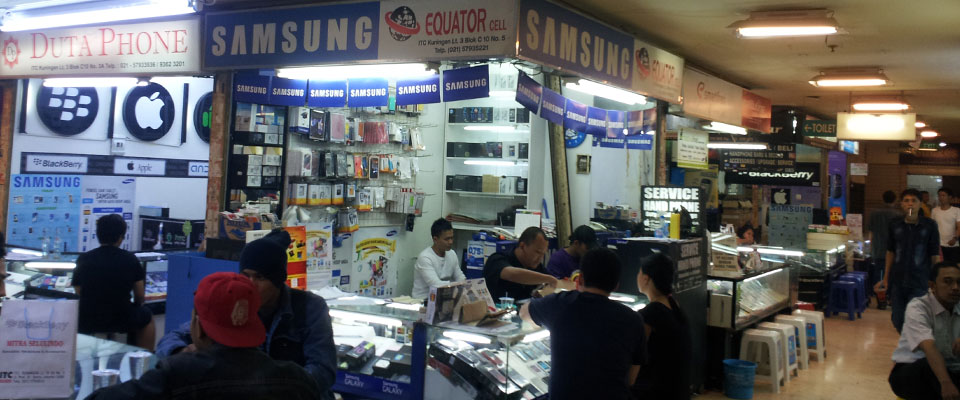 ITC Kuningan is one of the one-stop shopping centers in Jakarta where you can find anything from clothing to high-end gadgets. Other than selling the gadgets themselves, you can find some reliable places to service your gadget as well. The 3rd floor of the building is filled with shops selling gadgets that also provide repairing services. Because all stores look the same, make sure you jot down the address or grab their name card, so you can go back to the same store after doing some browsing.
Address: Jalan Prof Dr Satrio Kav 25, South Jakarta
Mall Ambasador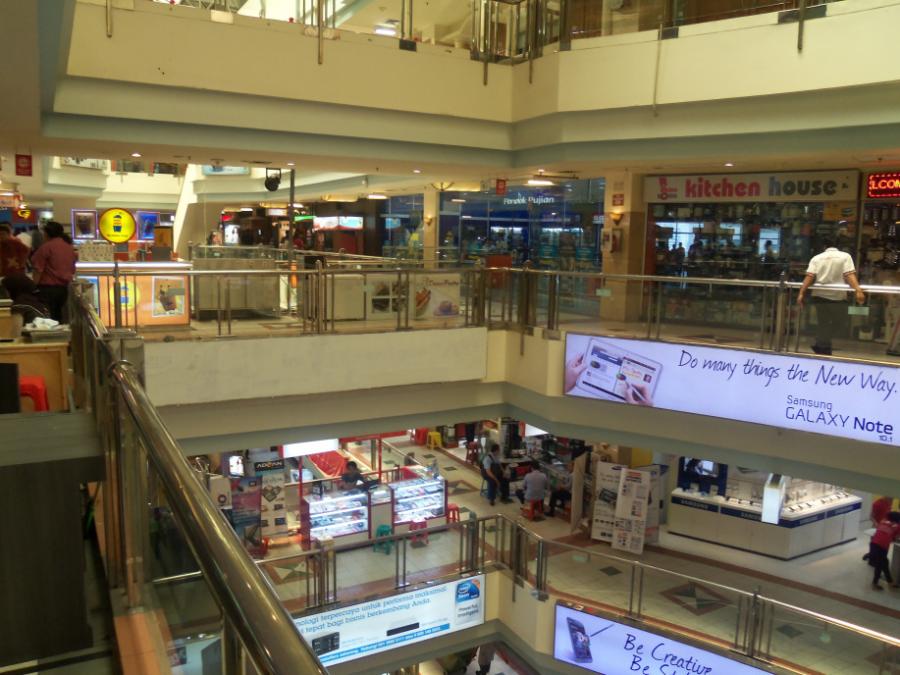 Adjacent to ITC Kuningan, there is Mall Ambasador where you can find numerous authorized gadget shops. Compared to ITC Kuningan, Mall Ambasador has more computer stores than smart phone stores. In addition to that, some stores also provide servicing in an affordable price. To reassure that you get the best service and reasonable price, get an exact quote (written, if possible) before letting any shop work on your gadget. Another trick is to observe the stores which have a line or a crowd of customers waiting for their gadgets.
Address: Jalan Prof Dr Satrio No 14, Kuningan, South Jakarta
Ratu Plaza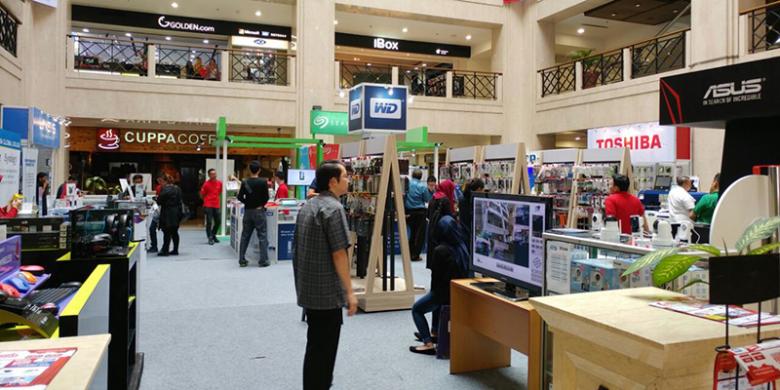 Ratu Plaza is one of the most popular gadget centers in Jakarta. For the last decade or so this mall is the go-to for gadget-minded people in the southern part of Jakarta to get or to service gadgets, to browse some (pirated) DVDs, and shop at the hypermart downstairs. Ratu Plaza has quite the good selection of shops offering laptops, computer accessories, cameras, and several service centers. People often choose to get their gadgets fixed in this place due to its strategic location.
Address: Jalan Jend Sudirman Kav 9, South Jakarta
ITC Fatmawati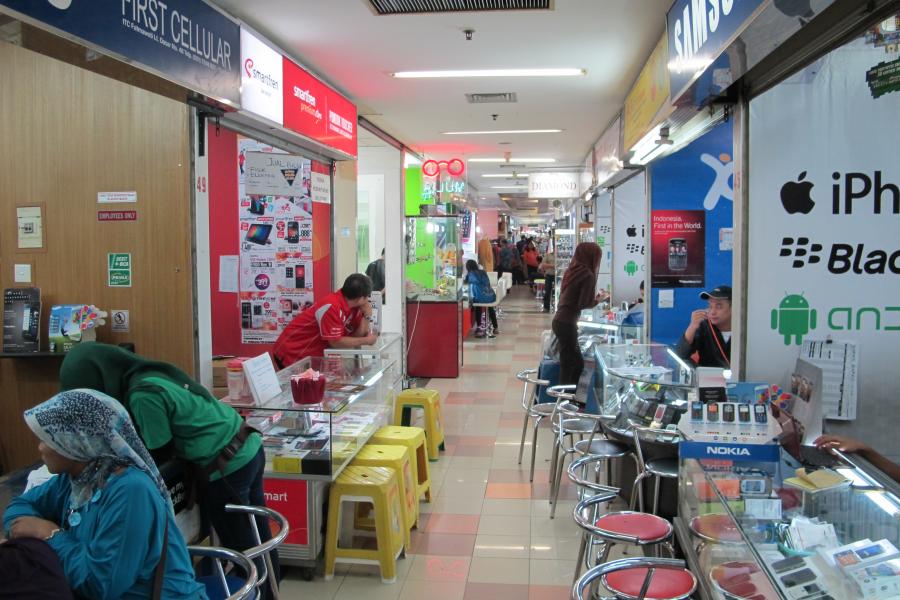 ITC Fatmawati is quite similar to ITC Kuningan, with rows of (similar) stores selling new and used phones or tablets. The tips is to approach with same measures—browse and find stores that claim they fix phones, and ask for quote. Be specific in what is wrong with your gadgets, and never forget to take their name cards so you can contact them anytime to ask for prices or the progress of service.
Address: Jalan RS Fatmawati No 39 South Jakarta
ITC Roxy Mas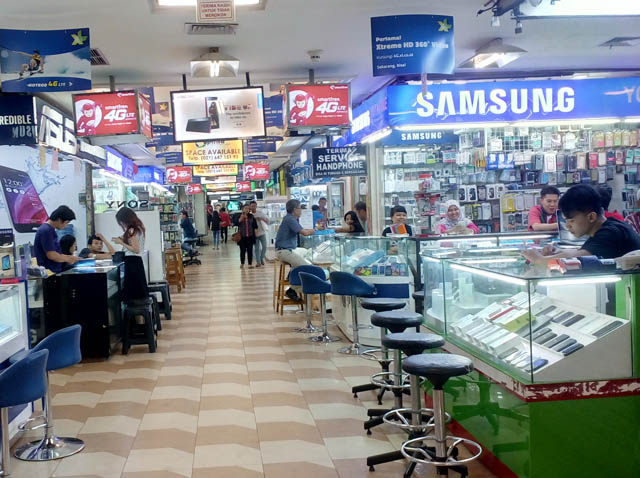 This is one of the oldest and the most popular places where people specifically look for smart phones and other gadgets. It also has been dubbed as Indonesia's most complete phone center. This is also where many of both authorized and unofficial service centers are located.
Address: Jalan KH Hasyim Ashari No 125, West Jakarta
And here are a few tips on finding gadget service centers:
Usually, if a shop is crowded and many people wait in line to get their gadget fixed, the store is trusted and has good quality. Perhaps the prices are also affordable.
It is recommended to browse and compare the prices from several the service centers. Keep their name cards so you can locate their shops and contact them.
If you have found the service center, explain the problems clearly to the staffs. Ask for the price and the possibility of changing one or more of your gadget's components. A good service center can confirm for you first before they start repairing, and not trying to 'trap' you to agree to fix your phone at their place.
Also ask for the estimated time of repairing, because sometimes minor problems can be fixed in the same day.
There are some cases where 'naughty' service centers change the components of your gadget with fake ones or even used ones. Be careful—make sure you get the complete information about which part of your gadget needs to be fixed or changed.
Ask if you can get the warranty just in case the repairing doesn't work.