Fall is probably the favorite season for many people. It's the season when you would put on a comfortable sweater and stroll around the city with a warm coffee in your hands. It's the season when the green leaves are changing into orange; in full peak fall foliage mode.
Fall is also the best time for you to visit those four-season countries. There are lots of countries that have beautiful scenery during fall. So, if you're planning to have a fall trip this year but don't have idea where to go, here are our recommended list of cities to visit during autumn.
Nara, Japan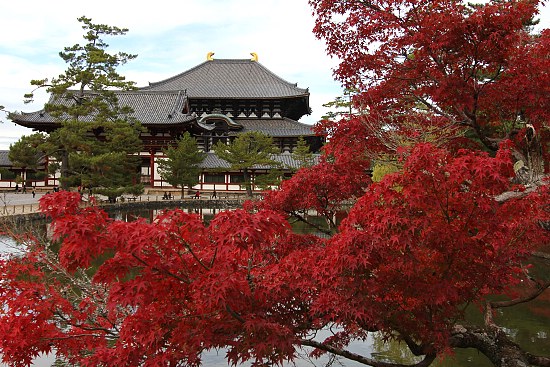 Autumn in Japan is every bit as stunning as the short-lived haname cherry blossom season in spring. Autumn leaves (or kouyou) can be seen across the country, starting on the northern island of Hokkaido and spreading quickly south from the end of September. The ancient capital of Nara, a short train ride from Kyoto, makes a wonderful viewing spot. The vast park is awash with autumn color—red, gold, and yellow leaves along the paths up to Tamukeyama shrine in its northeast corner.
How to get there:
The best way to get from Kyoto to Nara is train and there are two rail lines that connect the two cities: JR and the private Kintetsu Line. The Kintetsu is the fastest and most comfortable way to get there. The trip will take approximately 35-45 minutes. Your train will arrive at Kintetsu Nara Station in Nara.
Asan Gingko Tree Road, South Korea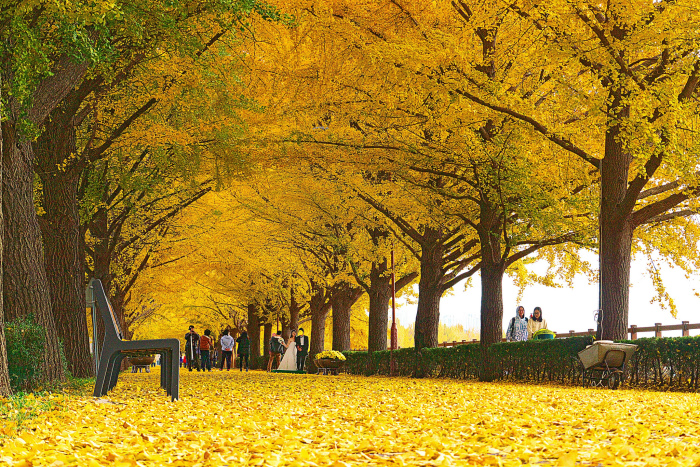 Those who travel to South Korea during fall are often in search of stunning landscapes, and this is the epitome of all fall scenery. The Asan Gingko Tree Road is a long avenue lined with towering trees, the leaves of which turn a gorgeous golden yellow in the fall. The leaves on the trees look picturesque, so do those on the ground. Lining the banks of a river, the trees form a canopy tunnel of sorts above an extensive yellow carpet. Because this is a hotspot for photographers, it is recommended to visit this place early.
How to go there:
Take the subway from Seoul Station to Baebang Station. The trip will take around 2.5 hours. From Baebang Station you can hop onto a taxi to get to the Asan Gingko Tree Road. If you want faster trip, you can take the KTX from Seoul Station to Asan Station which will take around 40 minutes, then hop onto a taxi to get the Asan Gingko Tree Road.
Perthshire, Scotland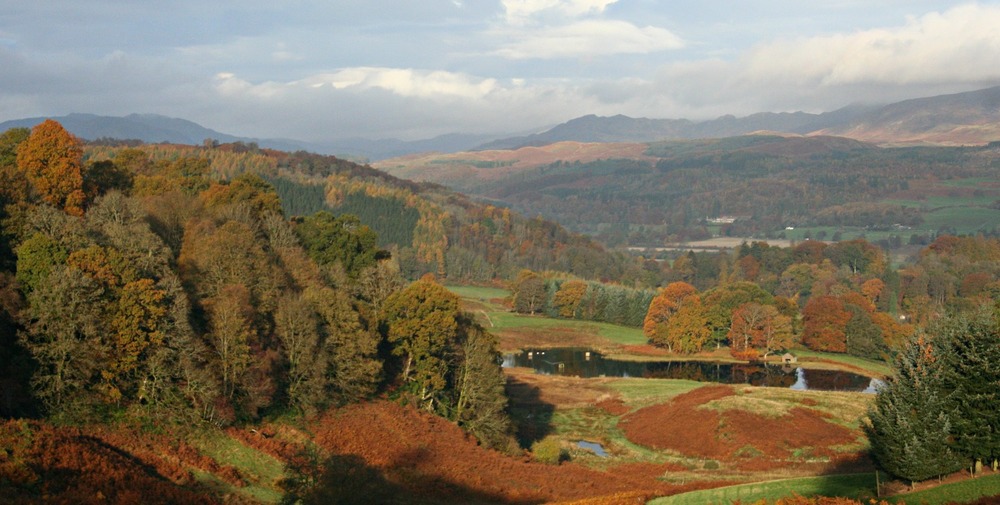 Perthshire, often referred to as Big Trees Country, is one of the most glorious places in all of Europe for autumn colors. Here, rivers reflect the array of gold and copper of tree covered hillsides, making it ideal for exploring and impressive photo taking; or simply just enjoying the peaceful view. You'll find some of the most stunning spots near Loch Tummel, the Pass of Killiecrankie and Knock Hill.
How to get there:
Perthshire is located around 80km from Glasgow Airport in Scotland. Perthshire can be reached from Glasgow Airport by train, bus, or car.
Forest of Dean, England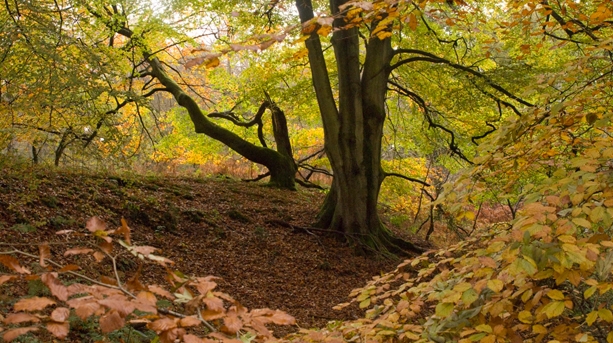 The ancient woodland in Gloucestershire was once used as a royal hunting ground, and was formerly a center of iron and coal mining. Its mysterious depths supposedly inspired the forests of JRR Tolkien's Middle Earth books, and key scenes in Harry Potter & the Deathly Hallows were set here. Today, the forest is a perfect spot for enjoying autumn. The mix of oak, beech, and sweet chestnut provides a rusty riot of yellow and gold. The Forest of Dean can be easily covered on foot or bike. Just keep an eye out for the wild boars that have called this place home since 2006.
You can take a train from London to Forest of Dean.
Montreal, Canada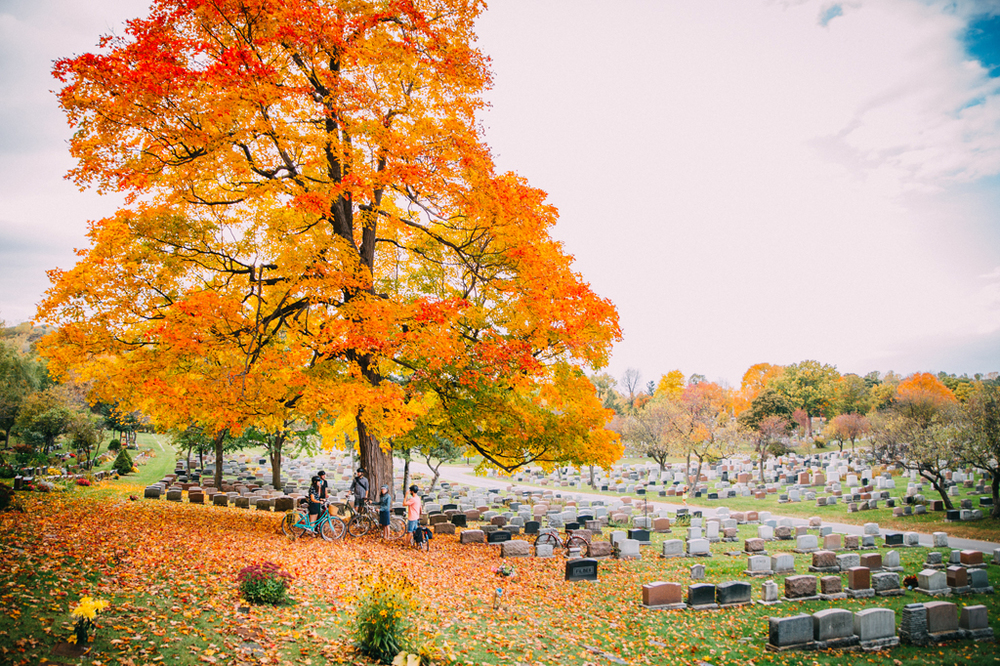 An autumnal list could not miss Canada, a country famously rich in autumn color. The leaves on the trees that grow on Mount Royal Park and line the streets change colors and fall, the geese fly overhead as they head south allowing you to enjoy the sights, sounds, and smells of a year winding down. Mount Royal Park is probably the best place for you to enjoy the season.