Just like other cities in Asia, Jakarta now provides its creative people many working spaces that really break the boundaries of rigid cubicles and 9-to-5 working hours. Co-working spaces provide you a desk for the day, a week, or perhaps for the next three years. These are the solutions to the problem of expensive office rent for entrepreneurs and startups, as well as for freelancers that feel isolated while working at home.
If you're looking for a co-working space in Jakarta, here are few of the best that you can choose:
CoWorkInc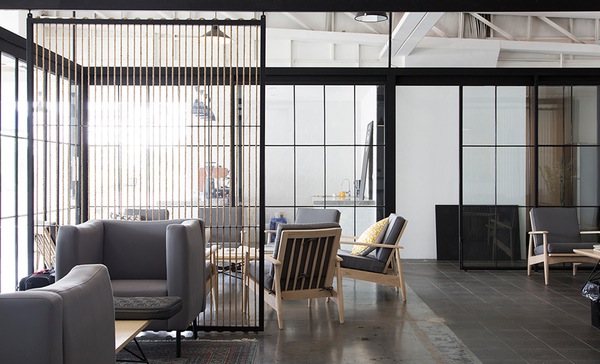 Its custom-built co-working space offers the right facilities and resources to help your business grow. Some facilities available here are the Work Focused Area which is noise-free, Discussion Lounge, and Meeting Rooms. There is also a communal pantry where you can get a quick snack fix during work.
The prices range from Rp50,000 for 2 hours, up to Rp3,000,000 for 30 days.
Address: Wimo Building 3rd floor, Jalan Kemang 1 No 7, South Jakarta
Phone 021-71770061
http://coworkinc.net/
Conclave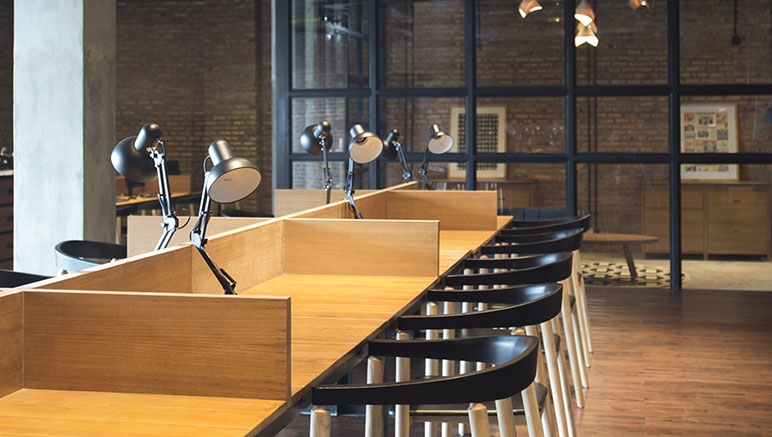 Not only basic working facilities with ultra speed internet connection, Conclave also has an auditorium, game room, classroom area for workshop, library, shower room, and even a rooftop! This space has been a favorite for its unique interior and complete facilities. Currently Conclave has two locations, both are located in the central business districts.
The prices range from Rp100,000/day for co-working space, to Rp13,500,000/month for private office.
For membership and booking inquiries, contact 0812-97544660
Address:
Conclave Building, Jalan Wijaya 1 No 5c South Jakarta
Phone 021-27510329
Menara Global, Jalan Gatot Subroto Kav 27 South Jakarta
Ke:kini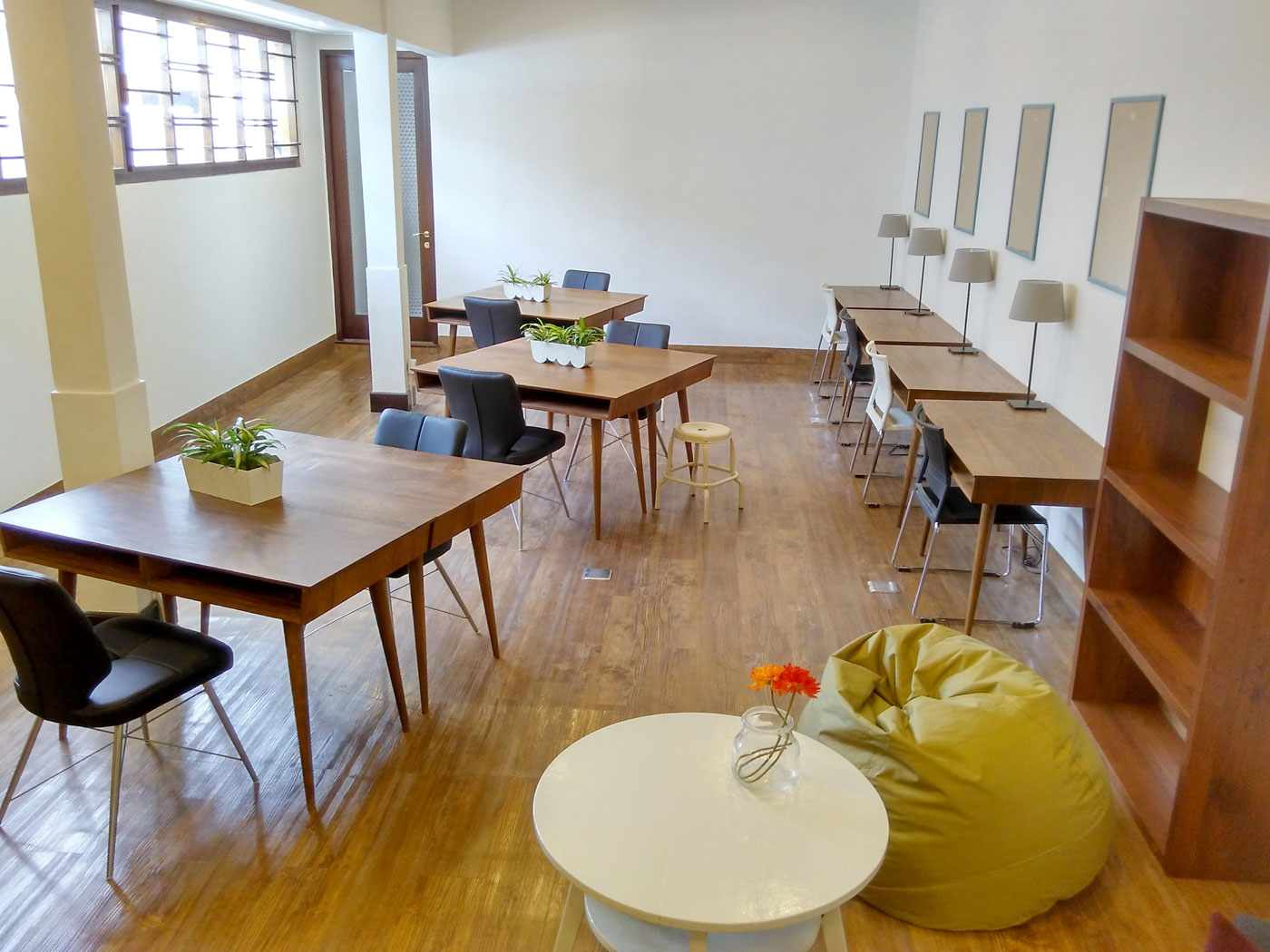 Occupying a refurbished colonial house in Central Jakarta, Ke:kini has a vintage vibe with tall ceiling and spacious area. The rooms feel really homey and warm, perfect if you want a calm and peaceful working area. You can rent the co-working space for daily, monthly, and yearly basis.
Price range: Rp50,000/2 hours to Rp20,000,000/year.
Address: Jalan Cikini Raya No 43/45 Cikini, Menteng, Central Jakarta
Contact: contact@kekini.org
http://kekini.org/
Freeware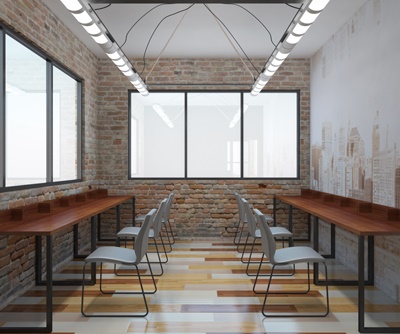 Founded in 2012, Freeware offers both indoor and outdoor working area, lounge, kitchen, showers, and free parking. As a member of this co-working space, you can move around freely while enjoying the facilities including a gym in the fitness area, or get social in the garden and common area.
Price range: Starts from Rp500,000/month for Warrior package to Rp8,500,000/month for private office space.
Address: Jalan Bangka XII No 4, South Jakarta
Phone 021-22707809
http://freewarespaces.com/
CreoHouse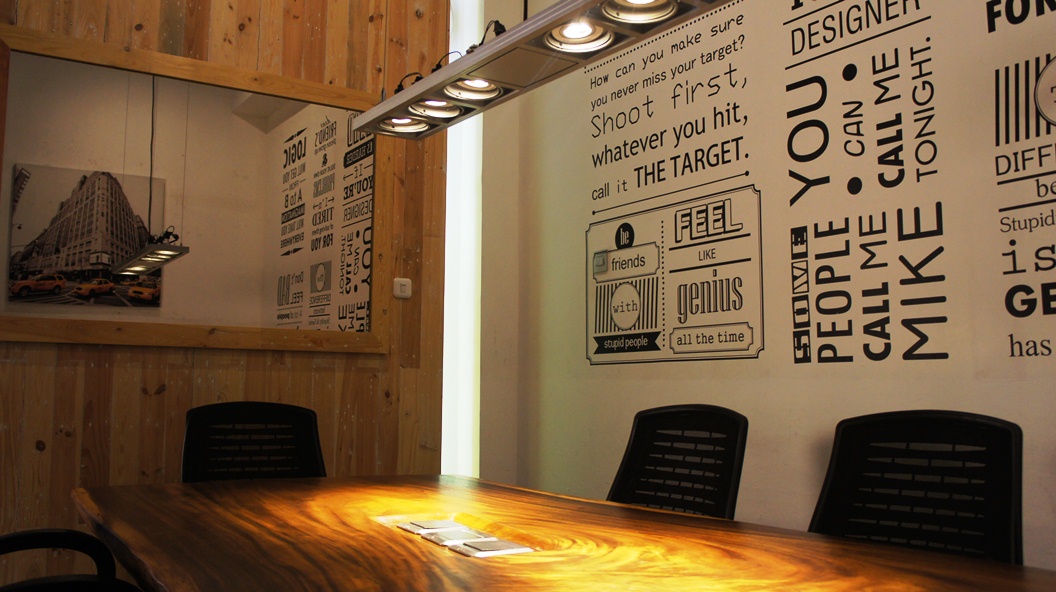 CreoHouse is a co-working space with provides not only working area and its common facilities, but also extended support such as IT support, creative team support, tax and finance, and event HR consultant. This is ideal for companies who want to have a primary address without having to rent a physical office.
Address: Gedung Kemang 15, 3rd floor, Jalan Kemang Raya No 15 South Jakarta
Contact 021-71792270 for price range
http://creohouse.net/