After a long, stressful at work reflexology sounds like the perfect ending, doesn't it?
Reflexology is the application of pressure to areas on the feet, hands, and ears. Many people think that reflexology is just another word for foot massage, but it is much more than that.
Beyond the relaxing effects of the treatment, the practice of reflexology take specific reflex points on the foot to induce a healing response in corresponding organs and areas of the body. In short, the more we go for this massage, the healthier we will feel.
A typical reflexology session begins by cleansing the feet with a warm bath or with a steaming towel. Before starting the treatment, the therapist may ask you if you want the pressure to be applied soft, medium, or hard. You are free to tell the therapist if you have any particular physical complaints, so they can focus on the reflex points that will alleviate these complaints.
In Jakarta there are many good reflexology parlors where you can relax for an hour in the middle of your busy schedule. Here is the list of our recommended reflexology parlors in town. Check them out!
ZEN Family Spa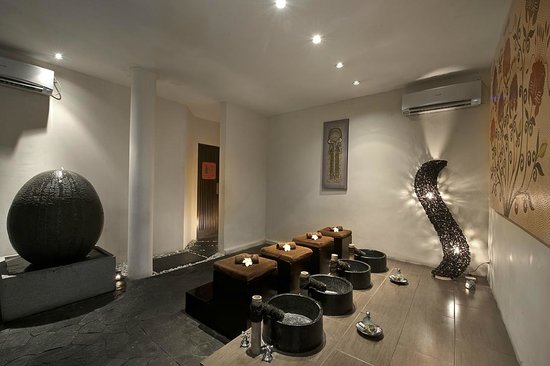 Foot Reflexy Therapy at ZEN Family Spa is a blissful exfoliation massage with a specific thumb and finger techniques that are applied to precise reflex point on the feet. It is created to nurture the entire body system, improving circulation and restore balances.
Locations:
Jalan Gunawarman 43 Senopati, Kebayoran Baru, Jakarta Selatan
Phone 021-7262375/72791514/22717260
Jalan Pakubuwono VI No 43, Kebayoran Lama, Jakarta Selatan
Phone 021-29126160
Jalan Juanda 88D, Depok
Phone 021-29867928
Meiso by Kenko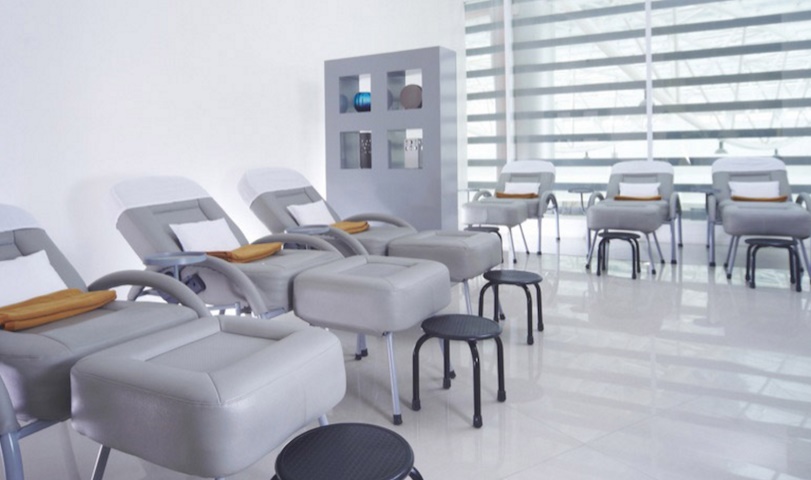 This reflexology parlor is located almost in all shopping malls in Jakarta, so it's very convenient for you to get a quick massage. The Kenko Signature Reflexology uses baby powder and wooden stick to enhance your blood flow and relax your body. It is a perfect treatment after a tiring day!
Check the locations here http://www.meisoindonesia.com/store.html
Kokuo Eastern Reflexology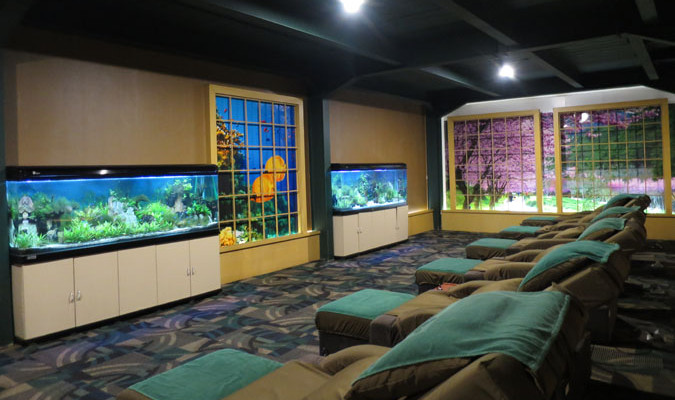 Therapists at Kokuo combine Chinese and Japanese reflexology techniques with traditional Indonesian techniques to get the best result on physical fitness. The combination of massage techniques, experienced therapists, and calm ambience in Kokuo will leave you feeling fresh and relaxed.
Check the locations here http://www.kokuo.co.id/
Nano Health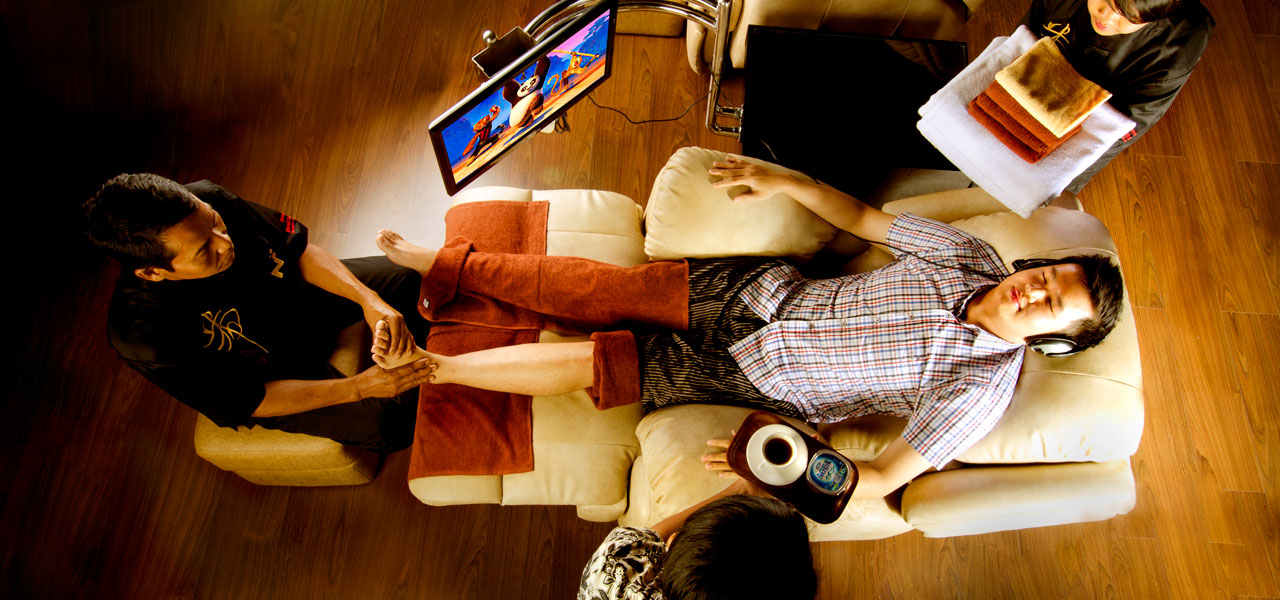 If you want to try something different than typical massage parlors in Indonesia, Nano Health is your to-go place. Its neon lit reception area, hi-tech armchairs, personal TV screens and noise-cancelling headphones really make Nano Health a complete upgrade on your basic reflexology treatment. The reflexology itself includes aqua mint scrub, hot towel wrap, and Javanese style massage that is like Nirvana to tired, overworked feet.
Locations:
Jalan Pluit Selatan Raya No 24-30 Pluit, North Jakarta
Phone 021-6600888
Px Pavilion @St. Moritz, Jalan Puri Indah Raya Blok U1 Lantai 2 #03, Puri Indah CBD West Jakarta
Phone 021-58351259, 58300766, 58300753
Mall of Indonesia, Jalan Boulevard Barat 1st floor Unit E8, Kelapa Gading, North Jakarta
Phone 021-29365153, 29365158
Lotus Reflexology & Health Massage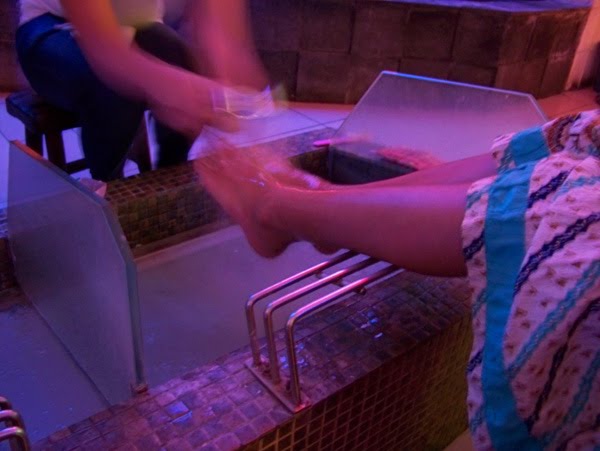 Many Jakartans agree that Lotus Reflexology & Health Massage is one of the best value massages in town. This parlor offers manual therapies based on reflexology and body massage techniques. The reflexology at Lotus combines pressure and massage techniques that relax your muscles, joints, and mind.
Location:
Mangga Dua Square 3rd floor, Jalan Gunung Sahari Raya, North Jakarta
Phone 021-68884849