Indonesia can be an ideal country to improve your surfing skills. This country often dubbed as the country with the best waves in the world. Whether you are a beginner or big wave surfer, there is wave for everyone. On top of that, the air and water temperatures are good all year long!
With those facts, it is pretty easy to find surfing schools in Indonesia. In a surf course you'll first learn the theories, and then the instructors will take you to 'try' the wave. The duration of surf programs vary, from a quick one-day course to a week long. Now, does surf course sound appealing for your next holiday?
Here are recommended surf schools that you can try for your holiday: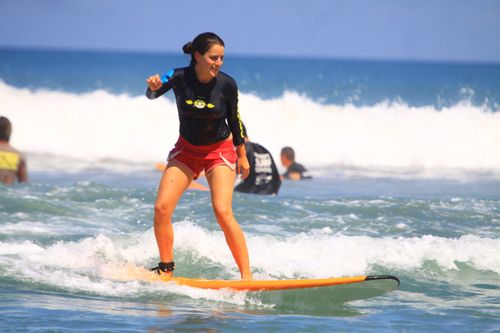 Established in 2003, Odysseys Surf School is among the best surf schools in Bali. It is sponsored by Oakley and fully supported by the Academy of Surfing Instructors Australia. The surf courses at Odysseys are suitable for beginners and intermediate level surfers between the ages of 7 and 60. The instructors at Odysseys are well-trained and have accomplished all the requirements for Surfing Instructor Level One certified from Academy of Surfing Instructors Australia—and you can guarantee you will be able to stand in your first surfing lesson!
Location:
Mercure Kuta Hotel Arcade, Jalan Pantai Kuta, Bali
Phone 0815-5821-8778 / 0817-550-021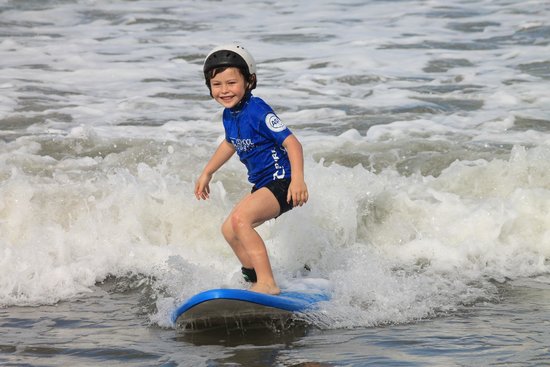 One of the leading surf brands, Rip Curl set up a base for its surf school in Legian in 1998. The surf courses at Rip Curl School of Surf are open for beginner level to advanced level. You'll get both theory in the classroom and practice on the beach. The coaches will assess your ability and show you how to improve, whether it's catching more waves, perfecting your bottom turn or faster cutback.
Location:
Jalan Arjuna (Doublesix Beach) Legian Kaja, Kuta, Bali Phone 0361-735858
Prama Sanur Beach Hotel, Jalan Danau Tamblingan 33 Sanur, Bali Phone 0361-287749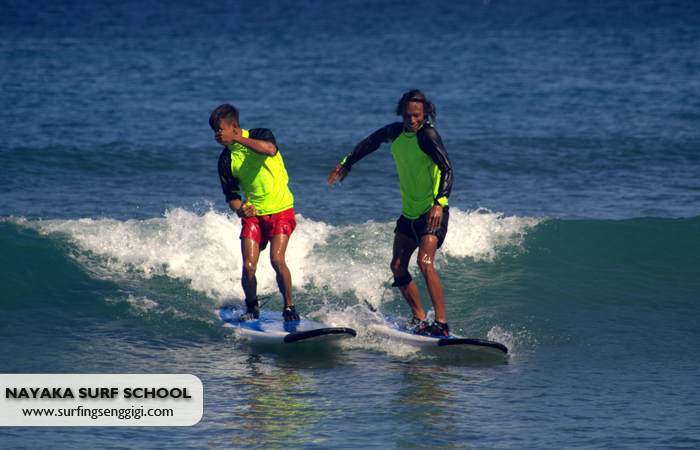 Nayaka Surf Camp provides surf lesson for beginner surfer and surf trip for professional surfer to amazing places in Lombok Island, West Nusa Tenggara. The surf lessons will include theories such as paddling, also taking off and standing up with larger boards for beginners. Nayaka Surf Camp is great for children and teenagers who are looking to learn to surf.
Location: Jalan Raya Senggigi Km 12 Blok 5 Mascot Senggigi, Lombok, West Nusa Tenggara
Phone 0370-693860 (office hours)
For reservation, contact 0819-1744-8808 (Pak Wayan)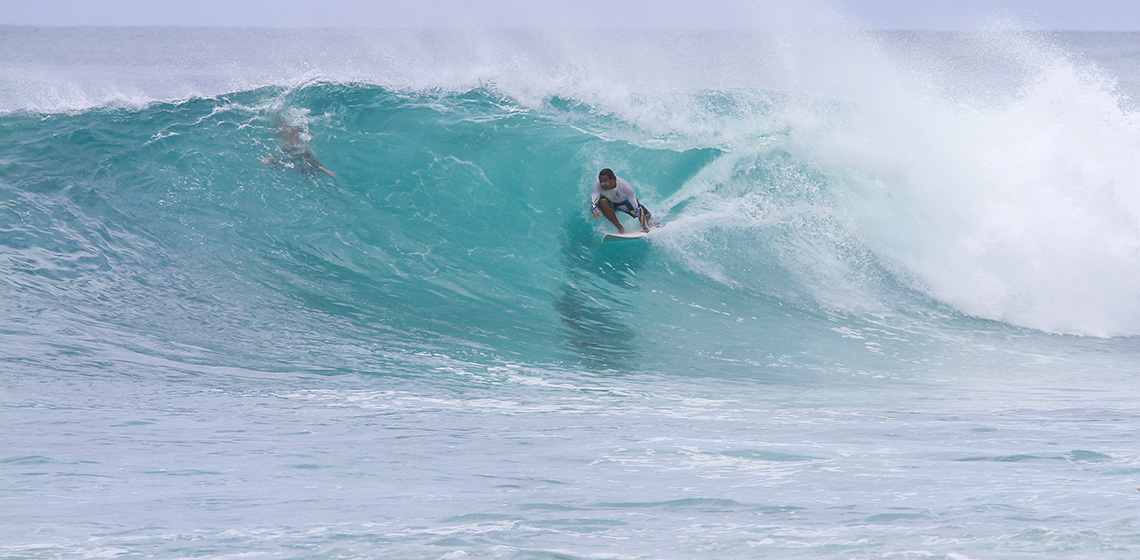 Mentawai Surf Camp is surrounded by over 20 flawless waves within a 10 km radius. This surf camp is an ideal place to spend your beach holiday. If you're looking to improve your surfing skill, Mentawai Surf Camp also offers surf lessons especially for beginners. The instructors will get you from the beach to the ocean in no time!
Location: Mentawai Island, West Sumatera
Contact:
For general info, travel info, customer service, quotes, and new bookings please WhatsApp to 0811-660-4419
You can also book via their website.
Lombok School of Surf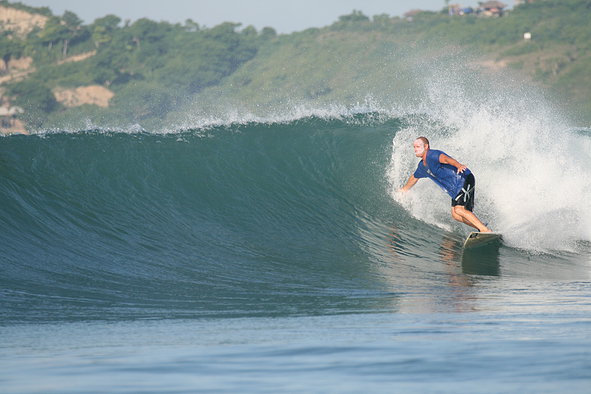 Lombok School of Surf provides 7 nights/8 days surf training package that is tailored to suit the beginner to intermediate surfers who want to learn or progress their surfing skill in the incredible bays of Kuta, Lombok. You'll get theory training and a practical demonstration, and on the next day the experienced instructors will take you to the best surf spots that suit your skill level. There is also another program for a group of intermediate to experienced surfers.
Address:
Jalan Kuta Beach, Lombok, West Nusa Tenggara
Phone 0819-33042605
Email: comesurfing@lombokschoolofsurf.com
The best time to book a surf course is during the dry season, which is May to September. Book your course now!