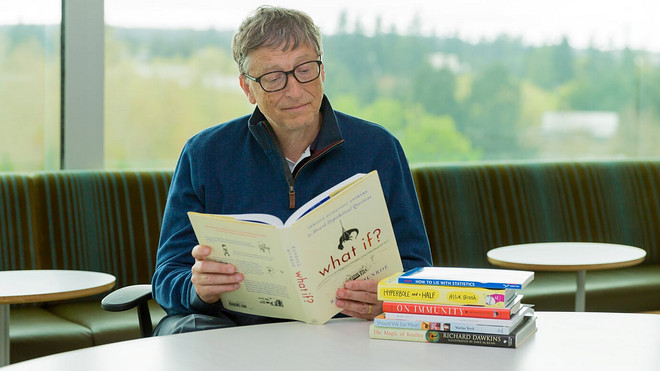 The new year is upon us and the perfect time to work towards becoming a better version of ourselves. Learning from books is the easiest and most effective to transform our life.
Listed are 5 self-help book recommendations:
You Are a Badass: How to Stop Doubting Your Greatness and Start Living an Awesome Life by Jen Sincero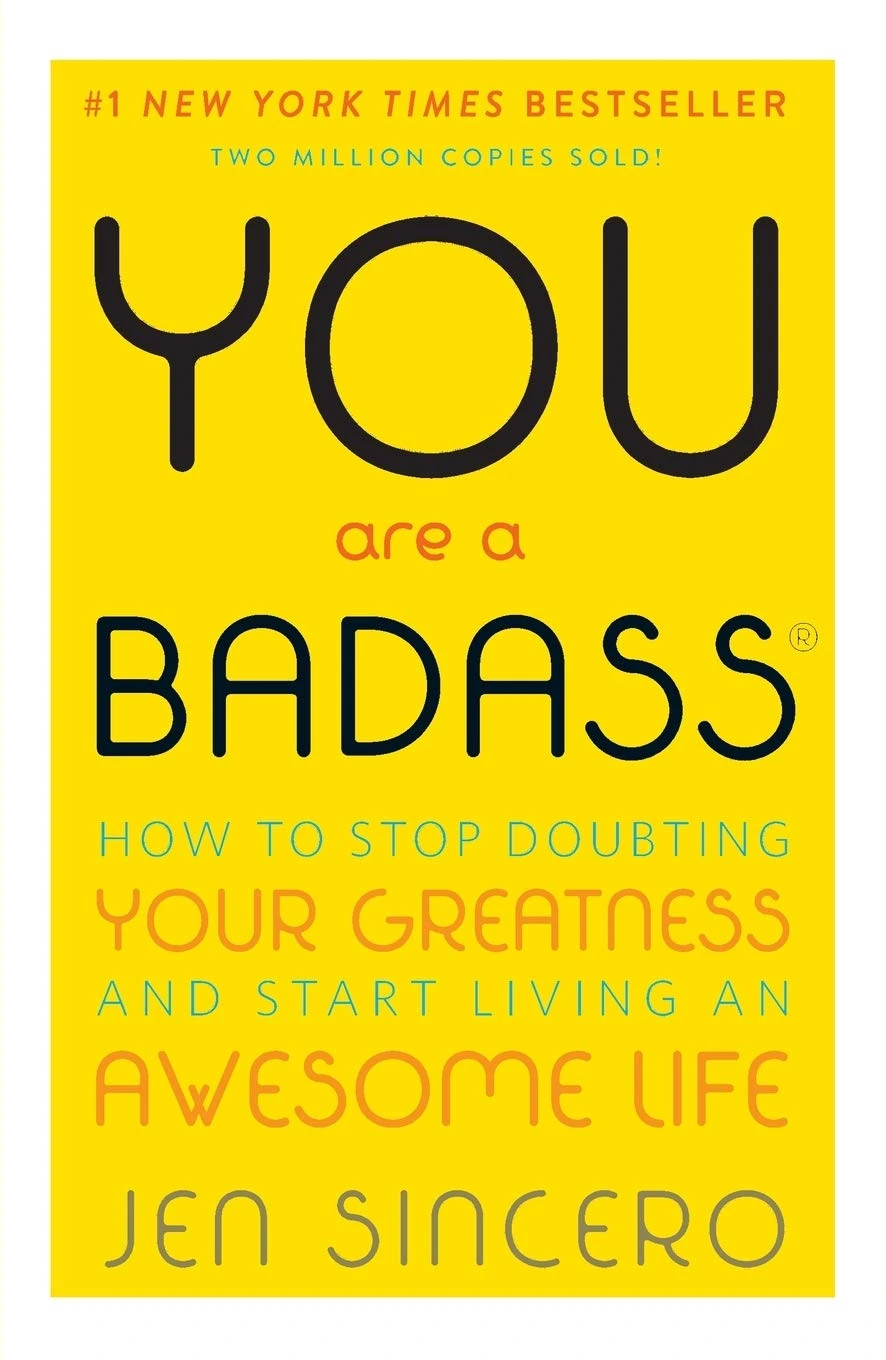 In the first chapter, Jen Sincero talks a lot about the power of the subconscious mind. In fact, our subconscious mind doesn't think at all, but it is in control. Therefore, it is important for us to be immediately aware of what we are thinking in our subconscious mind at the moment. Examples of cases in the book, when we dream of wanting to have a good lover. However, until this moment we are even still alone. It turns out that our subconscious mind still thinks that "Love is painful". So, this subconscious mind is the reason we are still alone.
Jen shares, "The first key to breaking free from limiting subconscious beliefs is to become aware of them."
This book also discusses a lot about frequency theory. High frequencies are things that are associated with beautiful and happy things, as well as our dreams. Meanwhile, low frequencies are associated with sad things, worries and things we don't want. Our next task is how do we always increase the frequency. Being on a high frequency, keeping us always happy and positive thinking. The way we raise the frequency so that we can continue to meet the vibration we want is to always be connected to the Source of Energy — God.
How to Win Friends And Influence People By Dale Carnage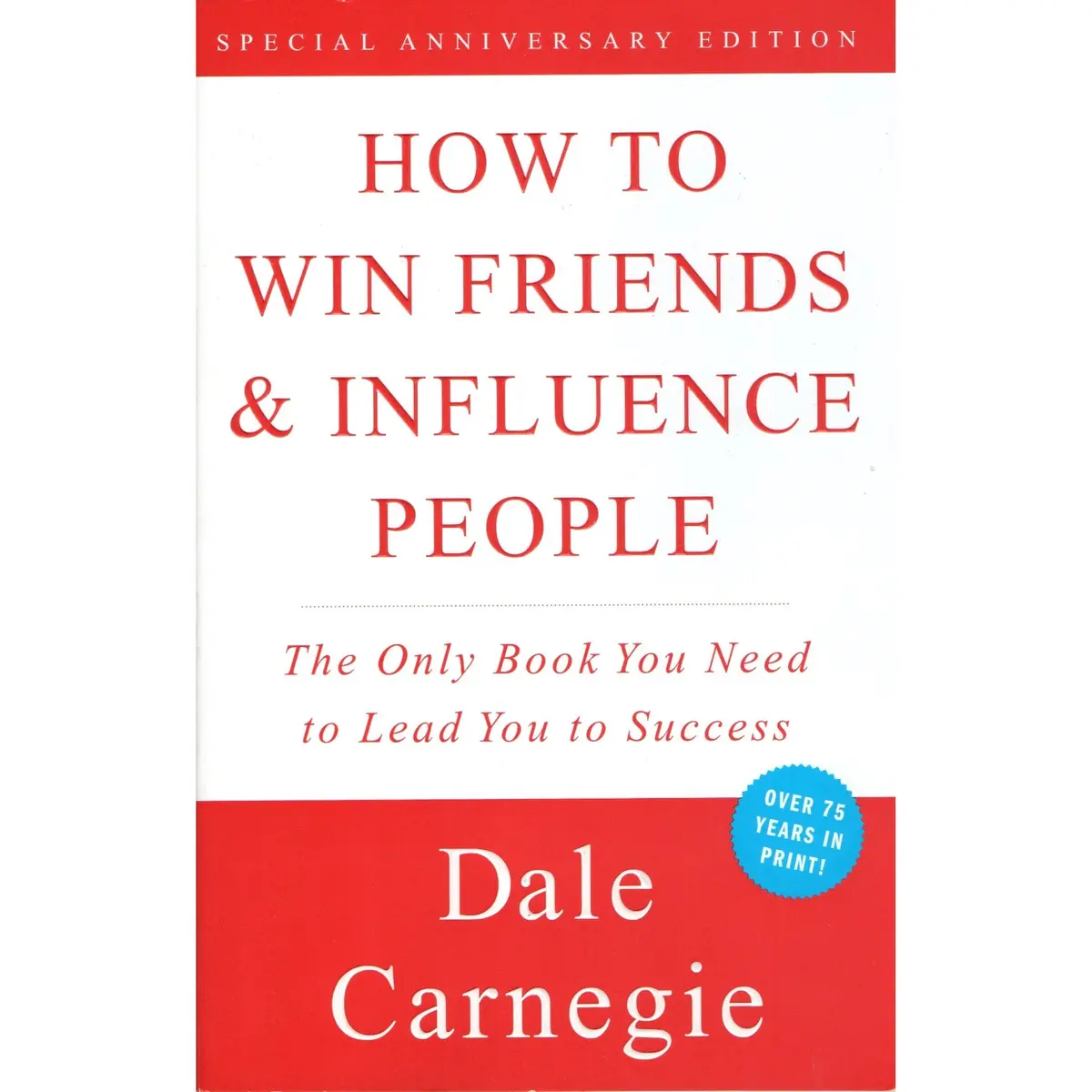 According to the author, basically people do not like criticism, complain or be blamed for the actions or thoughts they have or express. The problem with criticizing other people is that it puts them on the defensive. Based on the author, worse things can happen is the tendency to hold grudges against the person who gave the criticism. One of the solutions we can use in order to influence change to other people is to give appreciation to their thoughts or actions. Another way is to talk about what they want and show them how to get it.
In this book, the author also provides 6 ways to make people like us, such as being genuinely interested in the person, smiling, remembering the person's name, being a good listener, speaking from the point of view of what the person is interested in, making the person it feels important and do it sincerely.
The author also tells how a leader can give effect, namely by starting to give praise and appreciation, talk about our mistakes first before criticizing the person, ask questions instead of giving direct directions, give room for appreciation even if the person makes a mistake, praise every small improvement, and make other people feel happy about what is done based on the advice we gave.
The Compound Effect (10th Anniversary Edition): Jumpstart Your Income, Your Life, Your Success by Darren Hardy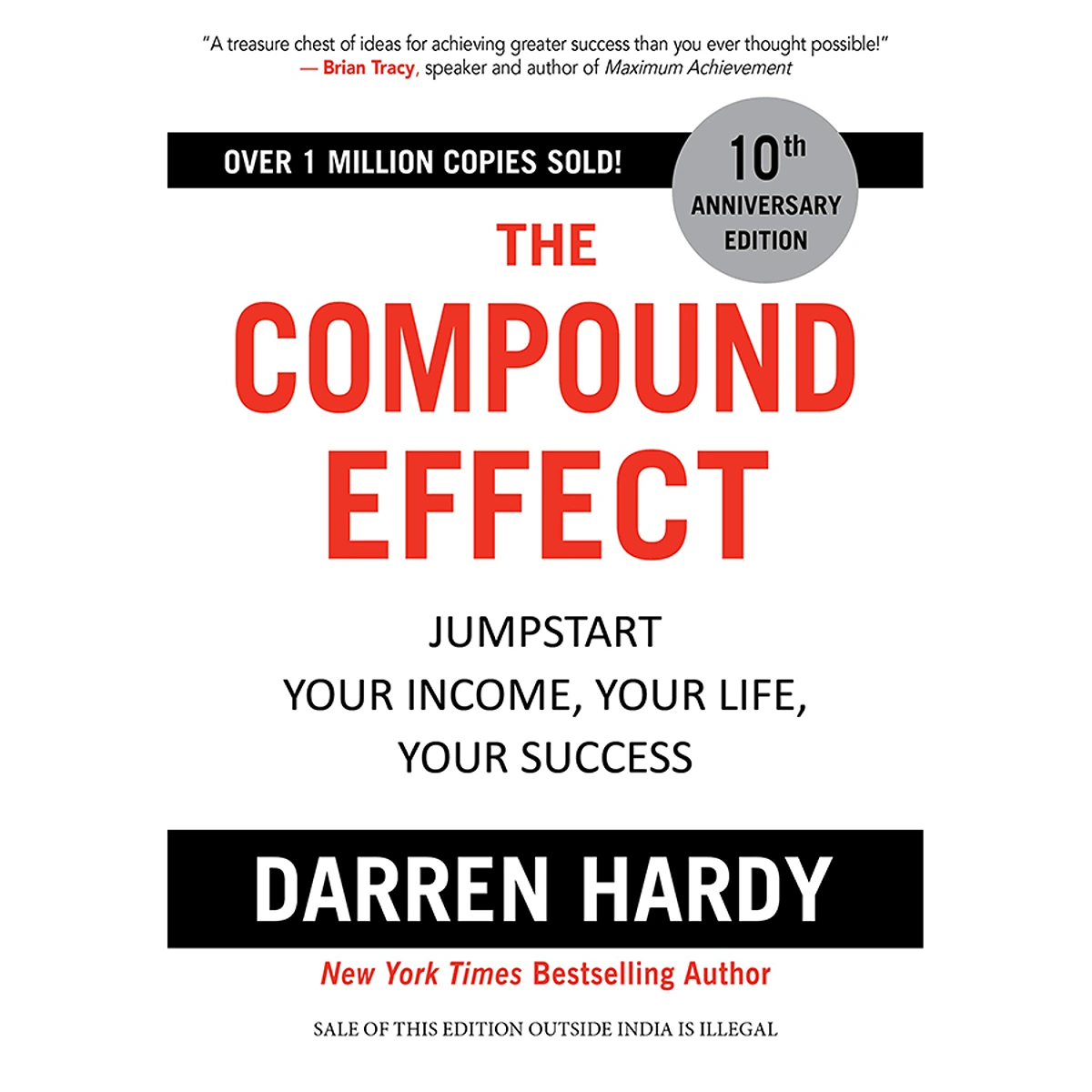 This book teaches us that success is achieved not through shortcuts, but is built gradually over time until it accumulates and meets its own momentum of success. In everyday life, for example, small habits that are carried out consistently, whether good or bad habits, will have a big impact after being accumulated in the long term. The contents of this book are principles or mindsets. Once we understand this concept, it means we understand that everything is in process (takes time) and accumulates (gradually increases), whether it leads to positive or negative things. Our small decisions every day will determine where the end of our life's journey will arrive.
So, the insight that can be taken from the concept of Compound Effects is consciously building positive habits. The trick is to reflect back on our current habits, which have been well maintained and left behind negative ones. Then, consistency is very important because consistency is a source of strength. Finally, when strength accumulates through a long process of accumulation and meets external conditions (opportunities), then that's when the momentum of success after success will be created for you.
The 4-Hour Workweek: Escape 9-5, Live Anywhere, and Join the New Rich by Timothy Ferriss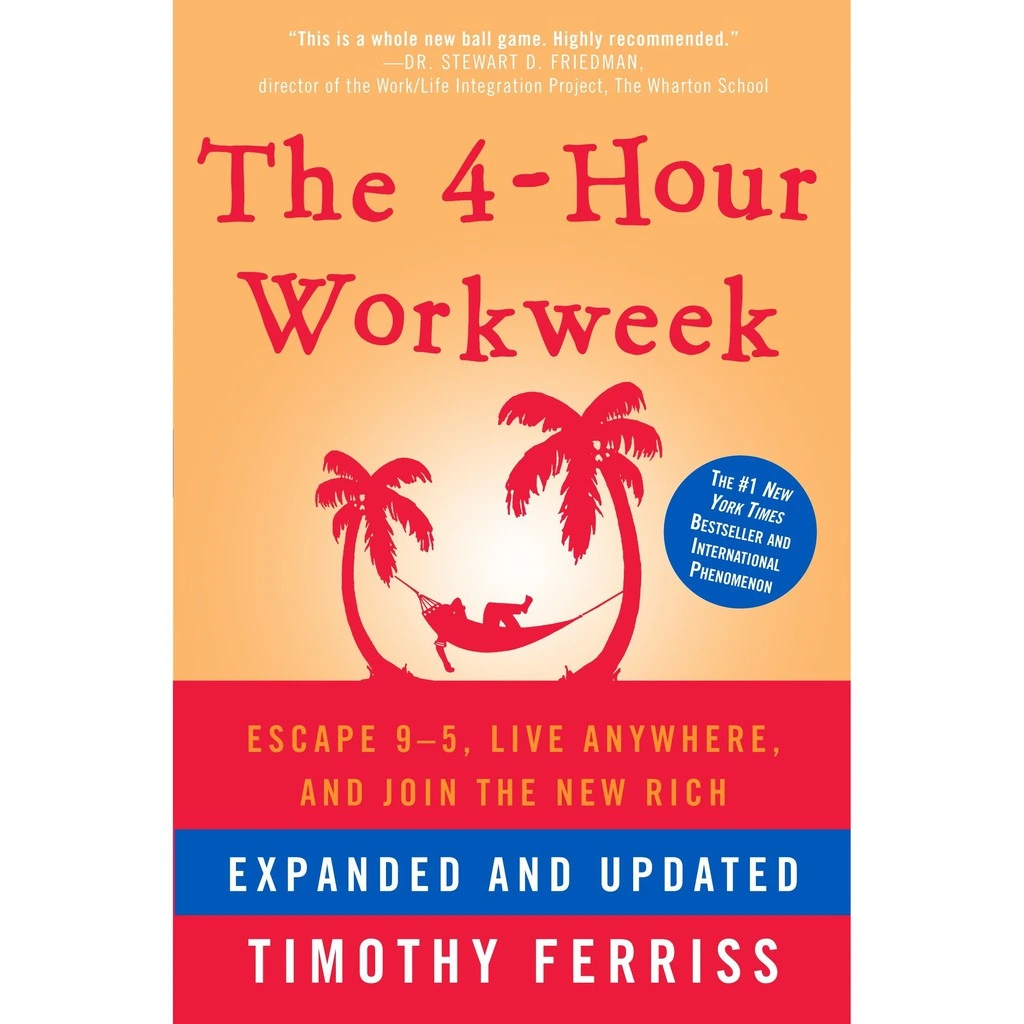 In this book, Timothy Ferriss provides a formula that anyone can turn a 40-hour work week into just four hours. The way to escape from that routine is to become a member of The New Rich. Basically, we only need two things: more freedom and more free time. Rich people are people who increase their freedom and free time. How to get it? There is a formula called the DEAL formula.
D stands for Definition. Define wealth as the ability to do the things rich people can do, as simple as having more time with your family. It's about freedom and free time, not the amount of money. Then, define happiness as excitement. To be truly happy, we must dedicate our time to doing things that make us happy.
Meanwhile, E is for Elimination. Elimination is about removing everything that is not working for you whether that be people or tasks. The aim isn't to get more done, it's to get the right things done. Tim focuses on what he calls "effectivity" rather than efficiency. Work out the 20% of tasks driving 80% of your growth and ruthlessly let go of the rest. You're wasting time whenever you tick off a business task that you don't enjoy and it doesn't even make a difference to your reaching your goals.
Next, A stands for Automation. We need to know how to get what other people do in 40 hours to be only in 10 hours. The author proposes five ways:
1. increase your value in the company,
2. prove that work results increase when working remotely,
3. increase company profits,
4. apply for a trial period, and
5. increase remote work time.
The point is how do we show that we are still productive with fewer working hours. Here we need an automated revenue stream, a source of income when we are not working.
Finally, L stands for Liberation. In the end what we seek is freedom. Freedom to do what we want and freedom of time.
The Life-Changing Magic of Tidying Up By Marie Kondo
This book will reveal how cleaning can make a difference in your life, as well as introduce the Japanese tidying method created by Marie Kondo. Marie Kondo, a cleaning consultant from Japan, introduced KonMari which is a very powerful tidying method.
One of the most popular tips from the Marie Kondo method is to get rid of items that don't spark joy in their owners. The author describes how to choose the items we want to keep and those we want to throw away. This chapter describes in more detail the order of cleaning according to the categories made by Marie Kondo, starting from clothes, books, paper, komono (trinkets) and finally objects of sentimental value. After throwing things away, Marie Kondo shares tips on storing things and keeping the house tidy. The final part of Marie Kondo's book contains the results after successfully cleaning up using the KonMari method. There are various testimonials of stories from Marie's clients whose lives have experienced major changes after cleaning up.
Which books seems the most interesting? What is your self-development book TBR list this year? Share your opinion in the comments section below!