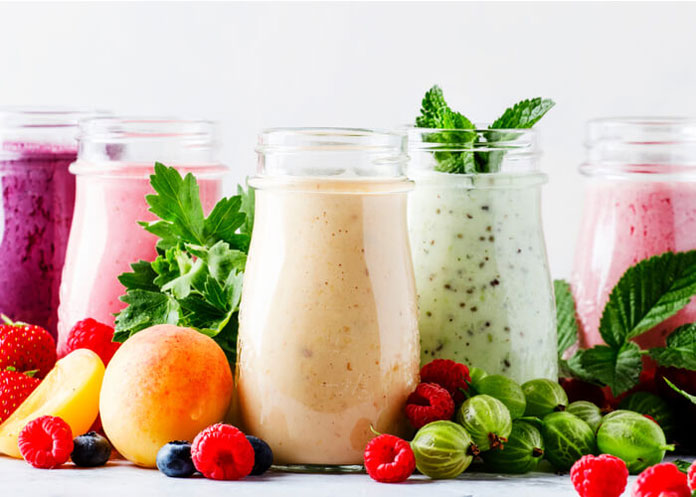 To maintain our health and immune system, there are two things you should do: eat right and exercise moderately. Many may ignore it, but eating right is the equivalent of fueling the body. Eating unhealthy food or drinking unhealthy drinks, therefore, fills the body with toxins. The solution is to drink detox drinks which are healthy and would revitalize the body with vitamins and much needed nutrition.
Here are detox drinks for various uses that you can try:
Fat Flush Detox Drink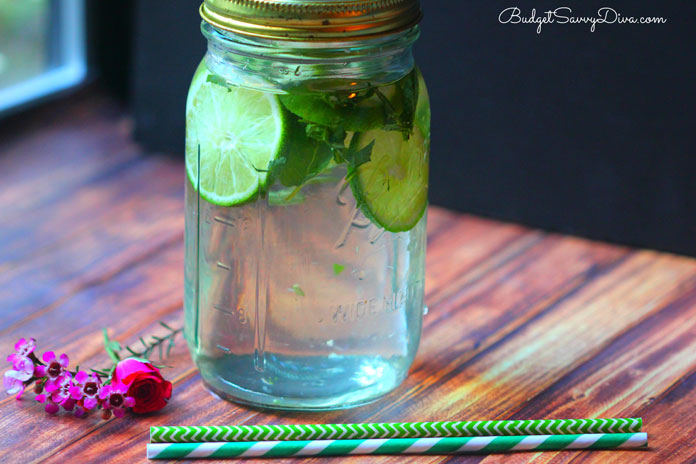 Source: BudgetSavvyDiva.com
Ingredients:
1 fresh lime sliced
small handful of mint leaves
1 green tea bag
3 cups of water room temperature or a little warm
Method:
Pour water into a large jug.
Add tea, mint leaves and lime to water.
Allow to infuse for a minimum of 30 minutes.
OPTIONAL: Remove the tea bag if you don't want the green tea flavor to to strengthen.
Cleansing Cucumber Lemonade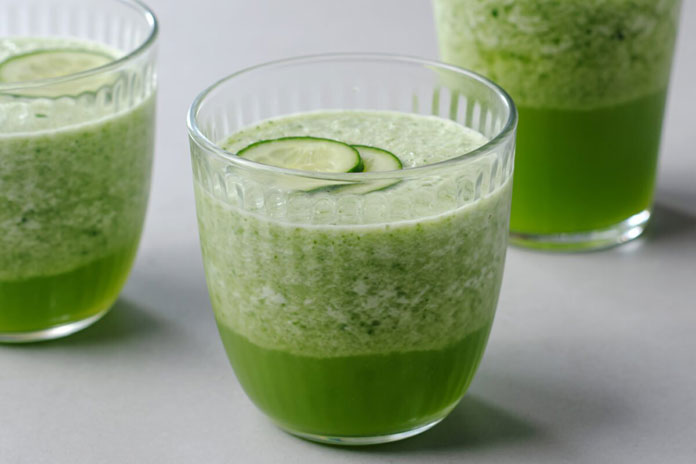 Ingredients:
450 g cucumbers peeled if waxy, unpeeled if organic and not waxy, chopped, save 1/2 cup of sliced cucumbers for garnish
2 cups lemon juice freshly squeezed (about 15 lemons)
8 cups water divided
2/3 cup honey raw
12 ice cubes
Method:
Place chopped cucumbers in the blender with 1 to 2 cups of the water. Strain through a fine mesh sieve into a bowl or into the pitcher, pressing with the back of a ladle to get all of the juice through the sieve. Discard pulp. Add ice on top of cucumber.
Heat 1-1/2 cups of the water on a stove top over high heat until steaming, but not boiling. Remove from heat and whisk in honey until dissolved.
Pour honey mixture, lemon, and water over ice and cucumber. Stir well to combine. Enjoy!
Clean Skin Detox Water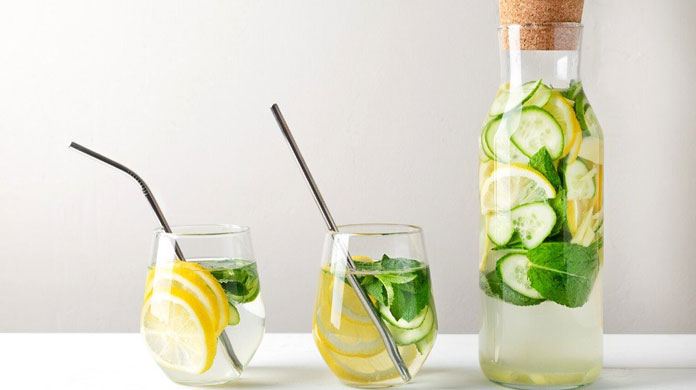 Ingredients:
8 oz of cold water
3 Slices of Lemon
2 Mint Leaves
3 Slices of Cucumber
Method:
Place all the ingredients in a glass
Stir and Enjoy
Drink 3 times a day
Internal Detox For Glowing Skin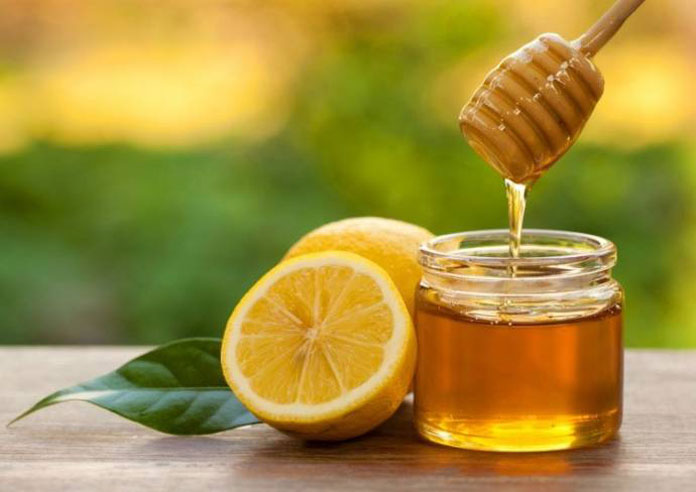 Ingredients:
2 1⁄2 teaspoons good quality honey
1 slice lemon, 1 inch
1 cup hot hot water
Method:
Add honey to the boiling mug of water, stir till completely dissolved.
Add the slice of lemon and allow it to brew for 5 minutes, stirring occasionally.
Sit back and enjoy the drink.
Easy Detox Smoothie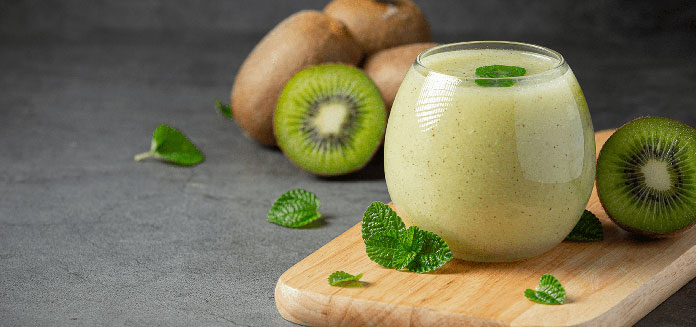 Ingredients:
1/2 cup water (or orange juice)
1 green apple
1/2 cup frozen pineapple chunks
1/2 frozen banana
1/2 inch fresh ginger , peeled and minced
1 cup fresh spinach
small handful fresh cilantro
1 tablespoon fresh lime juice
Method:
Combine all of the ingredients in a blender, and blend until smooth. Pour into a glass and serve right away.
If you don't have have a high-speed blender, I recommend blending the spinach, cilantro, and ginger with the water first, to help break them down completely. Then add in the fruit and lime juice, and blend again.
Sweet Apple Cider Vinegar Detox Drink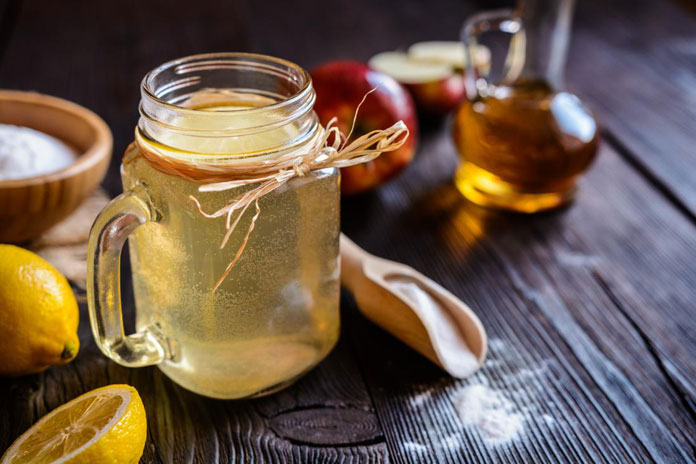 Ingredients:
1 1/2 to 2 cups filtered water
1 honey crisp apple make sure it's a really sweet apple so you won't need much sweetener
2 tablespoons Braggs Apple Cider Vinegar With The Mother
1/2 teaspoon Apple Pie Spice or cinnamon can add more if desired
a few drops vanilla extract (optional)
sweetener stevia, Sweet Drops or agave
Method:
Add all ingredients into a blender except the sweetener
Blend until smooth.
Taste and then gradually add sweetener to taste.
Divide into two portions and refrigerate the other portion.
Stir and drink 30 minutes before breakfast and the other half 30 minutes for dinner.
Notes: You can also add in cayenne pepper, coconut oil, and fresh lemon juice.
Have you tried any of these detox drinks? Tell us what you think in the comment section below!