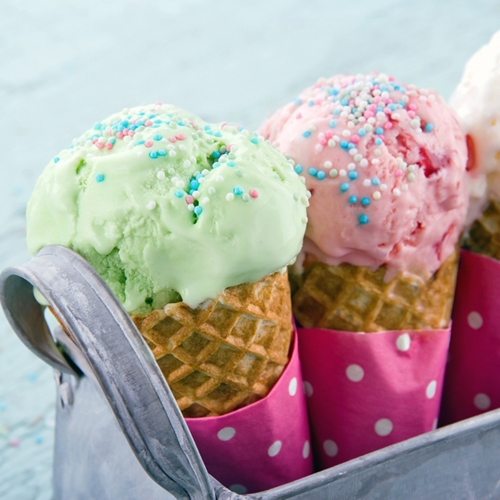 It's summer time! Are you ready? Other than swimming pools and beaches during this hot, sweltering season, another thing that you might be missing are scoops of ice cream. Unfortunately, store-bought ice cream does not carry the nutrition needed and will do your health no good. The easy way out of this dilemma is to eat homemade ice cream that you can make sure is good for your body.
Here are healthy homemade ice cream recipes:
Strawberry Basil Ice Cream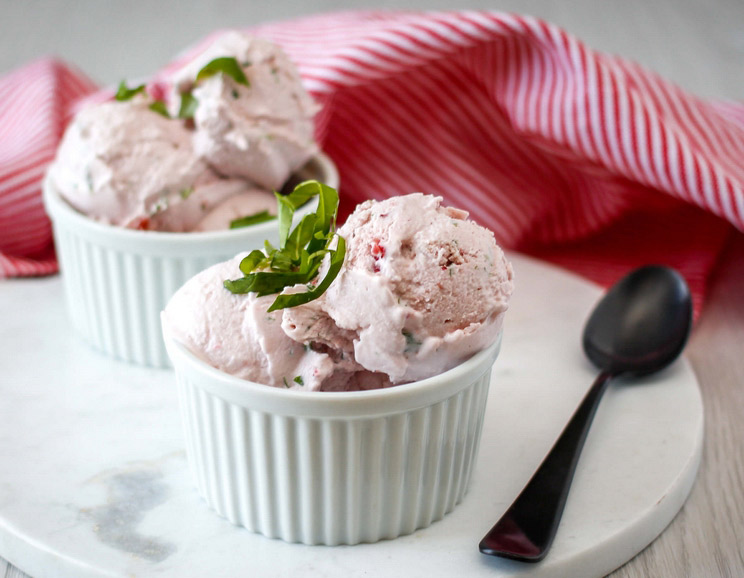 Ingredients:
10 oz frozen strawberries
10 oz Coconut Milk
2 tbsp Honey
1 tsp Pure Vanilla Extract
5 Fresh Basil Leaves
Method:
In a blender, combine all of the ingredients and mix until smooth.
Add mixture to a bowl and place in the freezer for about 30 minutes.
Mix the ice cream well, breaking up frozen pieces. Place ice cream back in the freezer for another 30 minutes.
Repeat this process for about 2 hours or until ice cream becomes fully firm.
Tropical Key Lime Ice Cream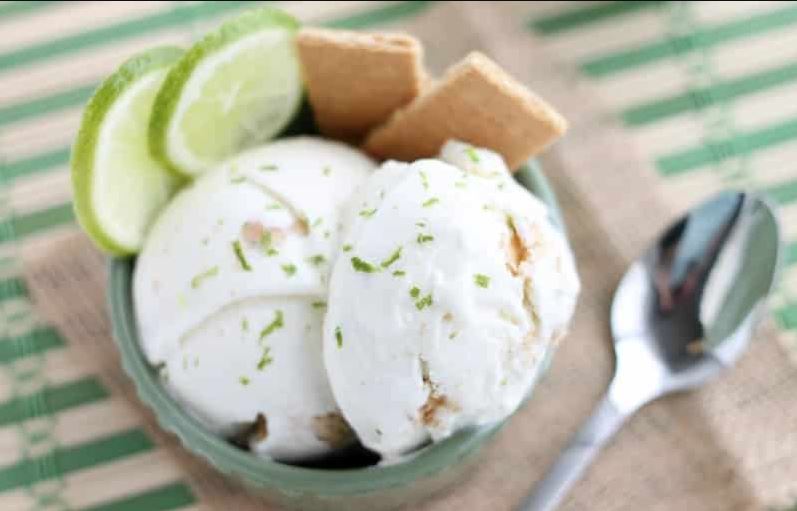 Ingredients:
2 whole Avocado
2 medium Banana
1 1/4 cups Organic Skim Milk
1 cup Evaporated Milk
1/3 cup Key West Lime Juice
3/4 tsp pure vanilla extract
1/2 tsp sea salt
8 Baked Whole Wheat Graham Crackers
Method:
Add the avocados, bananas, milk, evaporated milk, key lime (or lime) juice, vanilla, and salt to a blender. Puree until smooth, at least 1 minute. If you prefer a tangier taste, add additional lime juice by the teaspoon as desired.
Follow instructions on your ice cream maker to make the ice cream.
Serve each with a graham cracker square, whether whole or crumbled.
Chocolate-Mint Ice Cream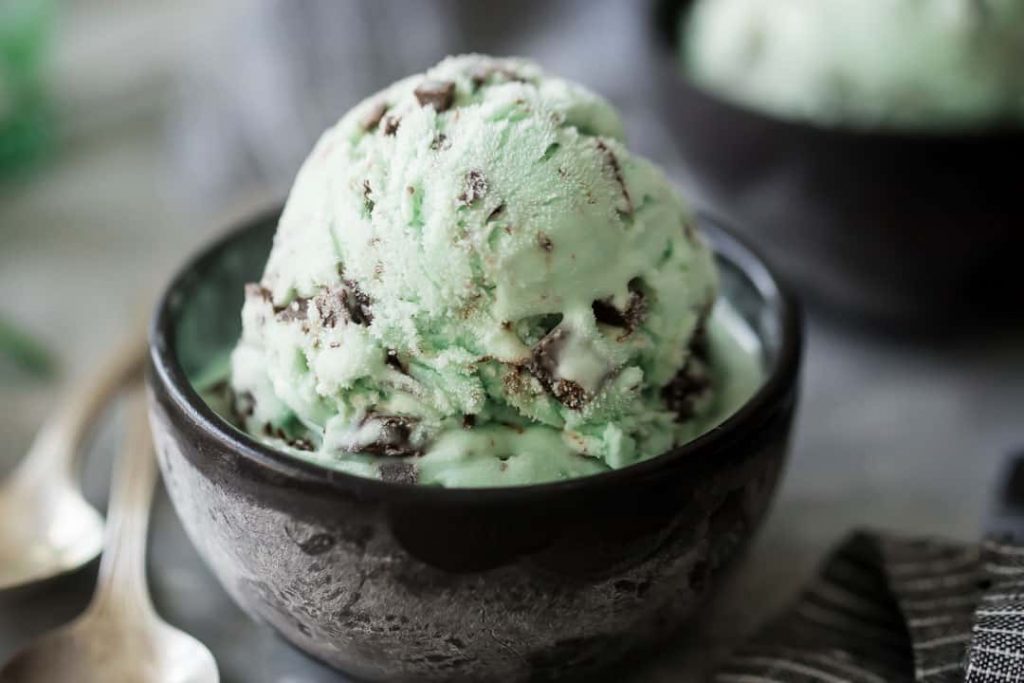 Ingredients:
3 banana
3 tbsp Unsweetened Cocoa Powder
1/2 tsp peppermint extract
Method:
Chop up frozen bananas and put it in the freezer. Remove the sliced banana slices from the freezer and let thaw for about 5 minutes.
Add the banana slices, cocoa, and peppermint extract to a food processor until the banana slices are finely chopped. Puree until mixture resembles soft-serve ice cream.
If the mixture becomes too soft after pureeing, place it in the freezer for several minutes to firm it up before serving.
Let the ice cream thaw at room temperature for at 5 to 10 minutes before serving.
Avocado Ice Cream
Ingredients:
1 14- ounce can full-fat coconut milk refrigerated overnight
2 ripe avocados halved, pitted and peeled
1 ripe banana cut, and frozen
3 tablespoon maple syrup
2 tablespoon lemon juice
4-5 large mint leaves
Method:
Chill a loaf pan in the refrigerator for at least 30 minutes or up to 24 hours.
In a high-speed blender, add avocados, banana, maple syrup, lemon juice and mint leaves. Scoop out the solid part of the coconut and put it into a blender. Blend until smooth and creamy.
Pour the mixture into the chilled loaf pan and use the back of a spoon to distribute evenly. Place in the freezer for at least 4 hours or overnight.
For best results, let the mixture thaw for 10-15 minutes at room temperature before serving.
Vegan Chocolate Ice Cream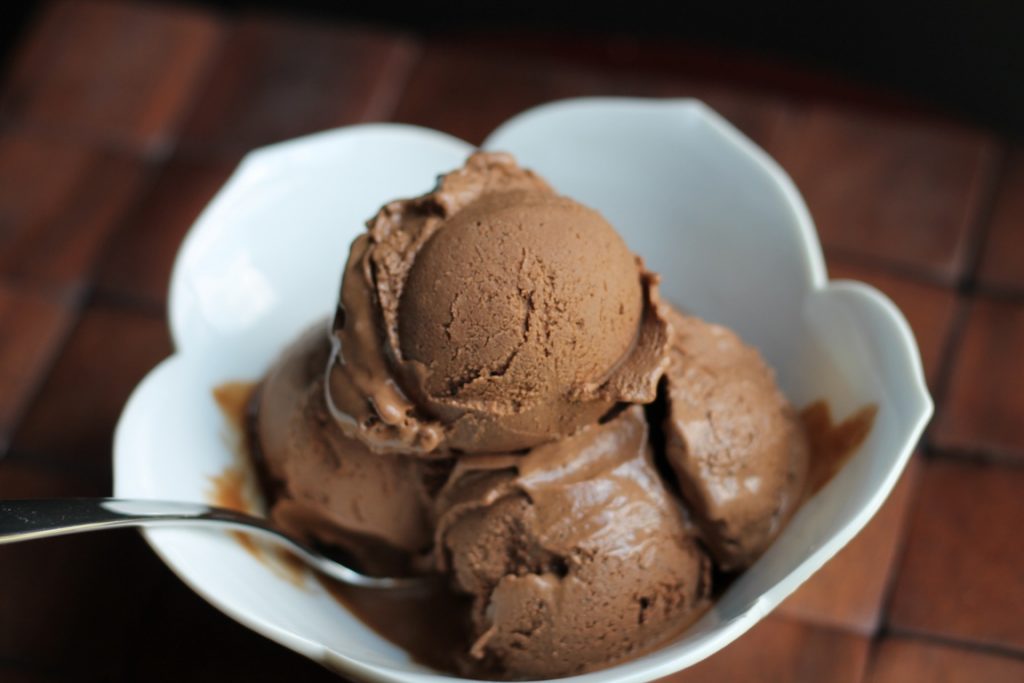 Ingredients:
1 cup milk of choice or canned coconut milk
1 cup canned coconut milk OR nondairy creamer or cashew cream
1/4 cup cocoa powder
1/8 tsp salt
1/8 tsp uncut stevia OR 1/3 cup sugar or pure maple syrup or honey
optional mini chocolate chips
Instructions:
Whisk all ingredients (except optional chocolate chips) in a dish.
Stir in chips.
Transfer the whisked mixture to a shallow container and freeze. Stir every half hour until you achieve a frozen ice milk texture.
Homemade ice cream is best the day it's made, but you can technically thaw it out and it will keep for a few weeks.
Vegan Coffee Ice Cream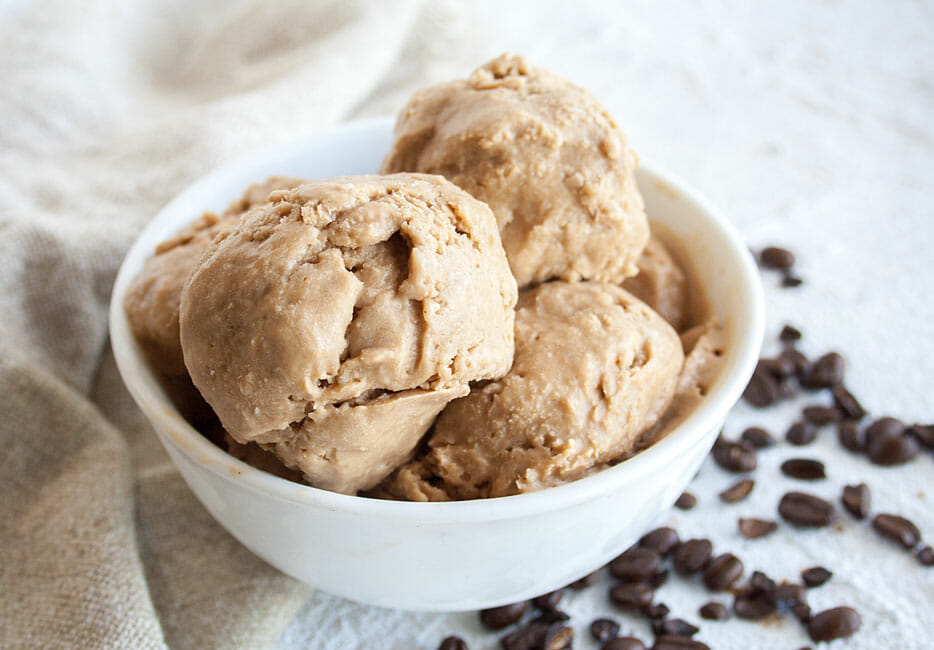 Ingredients:
2 large frozen bananas (For banana-free, use either my: Coconut Ice Cream or this Almond Milk Ice Cream)
1/2 tsp instant coffee, decaf or regular
1/8 tsp pure vanilla extract
pinch of salt
optional 1/4 tsp cinnamon
optional handful chocolate chips
optional for richness, 2 tbsp almond or cashew butter, or 1/4 cup coconut cream
Instructions:
Be sure to use bananas whose skin is at least halfway brown before you peel, break into pieces, and freeze them, because unripe bananas will give an earthy taste to the nice cream that you don't want.
To make the ice cream, throw the frozen banana pieces (2 large bananas-worth) into a blender with all other ingredients except the chocolate chips. Blend until super smooth.
Taste, and add a little sweetener of choice if it's needed (depending on your tastebuds and the ripeness of your bananas).
Add the chocolate chips and mix everything in.
Either serve immediately, or transfer to a container and freeze an additional 30 minutes, then scoop out with an ice cream scoop for authentic presentation.
Which ice cream recipe will you try this summer? Tell us in the comment section below!