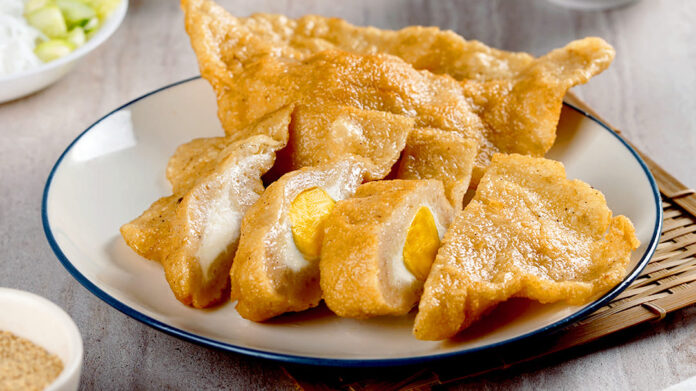 Pempek is a dish from Palembang, which consists of fishcakes doused in rich sweet and sour sauce called kuah cuka or kuah cuko (vinegar sauce), or just "cuko". Even though it is a dish from another region, there are many well-known places to eat delicious pempek in Jakarta.
Here are the most well-known places for pempek in Jakarta:
Pempek Eirin 10 Ulu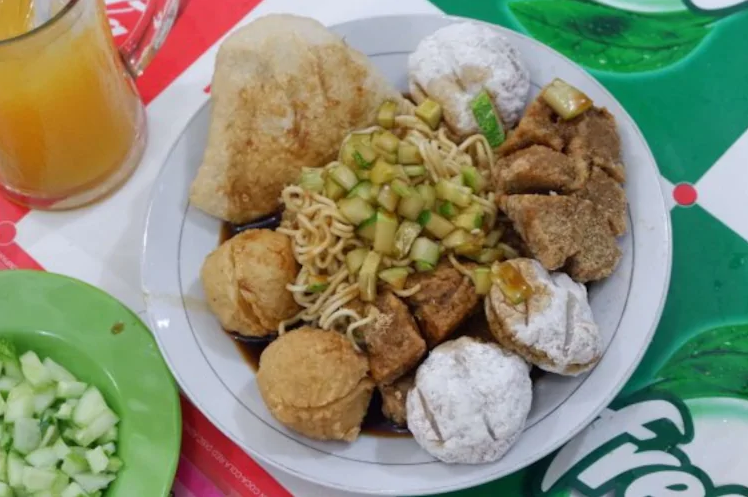 This pempek restaurant can be said to be legendary, because the Eirin 10 Ulu pempek has been around since the 70s in Jakarta. Since it was first established, the mainstay dish has been pempek kapal selam (egg fishcake). Uniquely, it is not only famous in Jakarta, but also famous in Pempek's hometown, Palembang. Pempek Eirin 10 Ulu provides pempek dishes such as kapal selam, lenjer (cylindrical pempek), pempek kepiting (crab fishcake), tek wan (fishcake soup), pempek panggang (grilled fishcakes) and many more. Prices are priced from Pempek Eirin 10 Ulu starting from IDR 7,000 to IDR 27,000.
Address: Jalan Pintu Kecil No. 3, Gajah Mada, Jakarta.
Pempek Megaria
Pempek Megaria is one of the legendary pempek in Jakarta that has existed since 1989. What makes this pempek taste delicious is the vinegar sauce. Pempek lovers will definitely admit that the taste of pempek here is similar to the one in Palembang. The most popular pempek menu is Lenggang Goreng (grilled fishcakes) which is chewy and soft.
Unlike the kapal selam which has an egg inside, in Pempek Lenggang, the egg is used as the outer coating. At first glance the shape is similar to an omelet. The size of the pempek is quite large and affordable, which is priced at Rp. 25,000.
Address: Jalan Pegangsaan Timur, No. 21, Jakarta Pusat.
Pempek Pak Raden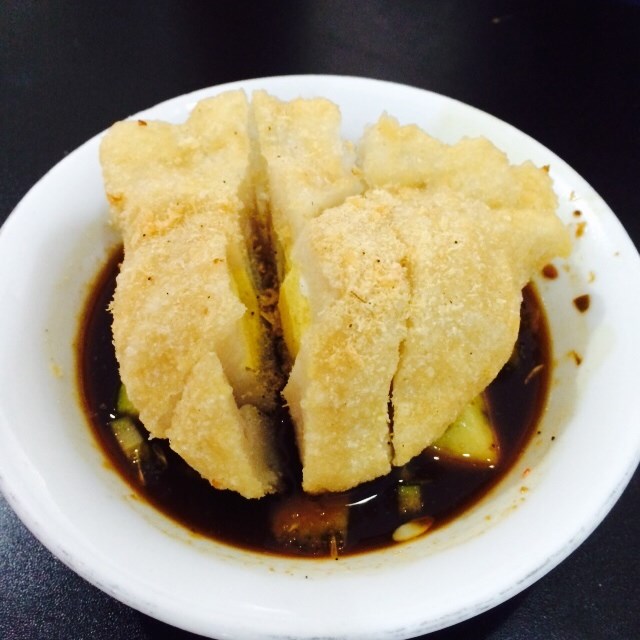 Pempek Pak Raden is the most famous pempek in Palembang. You don't have to travel all the way to Palembang to taste this Pempek. Just visit Kebon Jeruk, West Jakarta. Here, they do sell pempek directly from Palembang!
The quality of taste and cuko in Pempek Pak Raden is unquestionable. The raw materials they use to make the pempek are fresh, resulting in a delicious pempek taste. Pempek Kapal Selam here has a large portion and is very filling, other than that the price is only Rp. 25,000 only.
Address: Jalan Meruya Ilir, No. 40, Jakarta Barat.
Pempek Pak Jenggot
Pempek is only available in the Pasar Minggu. The size of the pempek is quite large and can easily make you full. Other than that, this Pempek is known to be legendary. If you are looking for recommendations for Pempek in Pasar Minggu through reviewers on Internet sites, you will notice a lot will mention Pempek Pak Jenggot. The price range for pempek here is IDR 8,000 to IDR 25,000.
The chewy texture of pempek and its savory taste with a slightly spicy vinegar sauce will make you addicted to eating this authentic Palembang food. Starting from kapal selam, lenjer, kulit (skin), adaan (round fishcakes), to lenggang, can be a choice of snacks on various occasions. Well, the most favored food here is the Pempek Kapal Selam (Rp. 25,000) which has a large portion and is perfect when combined with the slightly spicy cuko.
Address: Jalan Ragunan Raya, No. 17, Jakarta Selatan.
Pempek G. Putra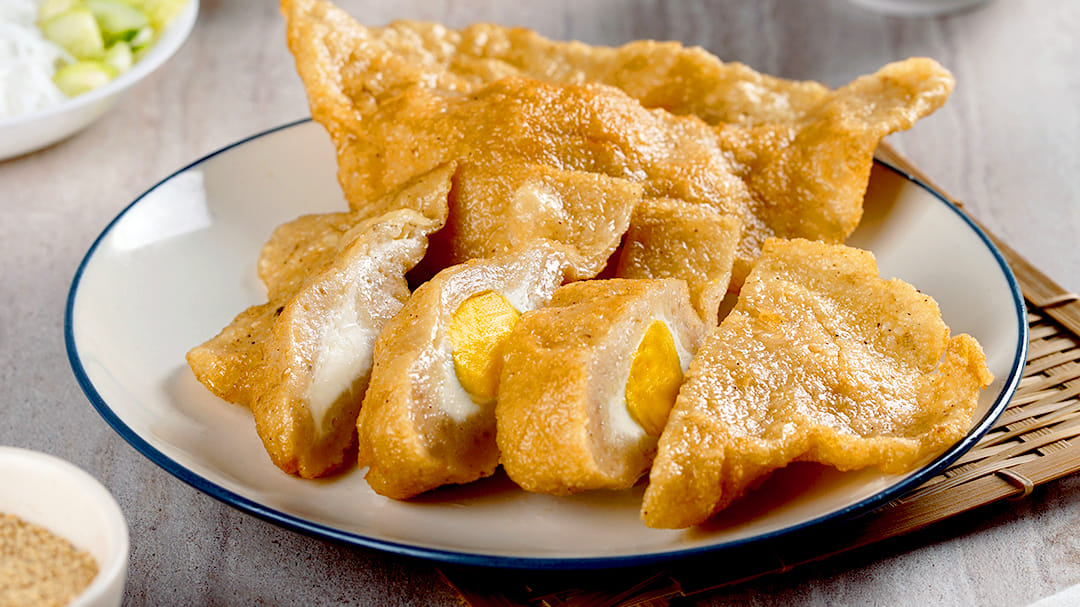 Another legendary pempek that has existed since 1972, Pempek G Putra. Located near Kemayoran, Central Jakarta, Pempek G Putra has a large kapal selam pempek. The price ranges from IDR 5,000 to IDR 17,000.
There are many variants of pempek here, there are Pempek Telur Spesial (Special Egg fishcakes) which is very big in size, Pempek Panjang Keju (Cheese fishcakes) which tastes delicious, or Pempek Sosis (Sausage fishcakes) which is quite unique. Most importantly, the cuko sauce here tastes really good because it blends perfectly when mixed with Pempek and the ebi powder.
Address: Jalan Garuda, No. 57A, Jakarta Pusat.
Pempek Cawan Putih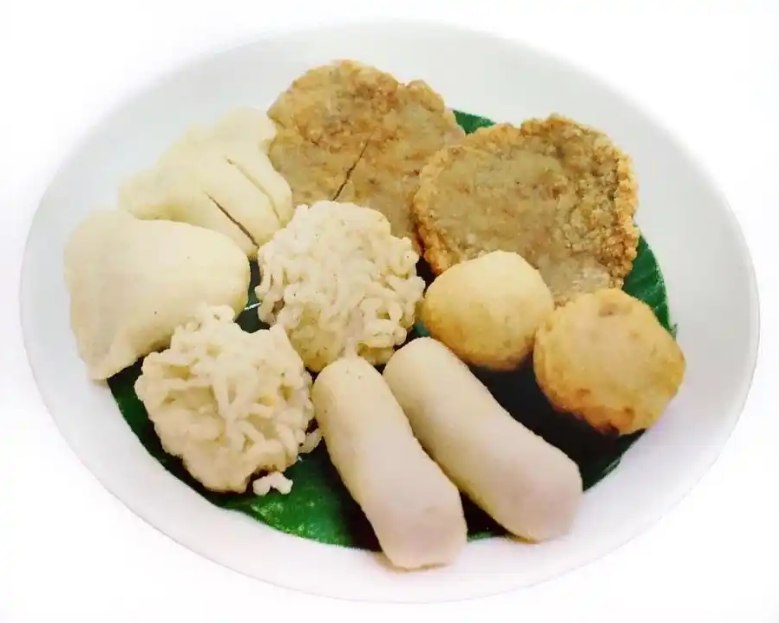 Among the many food choices in the Pecenongan area, try to stop by Pempek Cawan Putih. Here you can find pempek belah (split fishcakes), so the fried pempek lenjer is then split open and filled with ebi (dried shrimp) and cuko. The taste of pempek itself mainly consists of fish, because the composition of their fish is 60% and 40% uses aci (starch).
In here, it's the special taste of the cuko which is savory and spicy that sets it apart. Meanwhile, the price of pempek here starts from Rp. 22,000.
Address: Jalan Sabang, No. 29B, Jakarta Pusat.
Have you tried any of the pempek mentioned above? Tell us what you think in the comment section below!