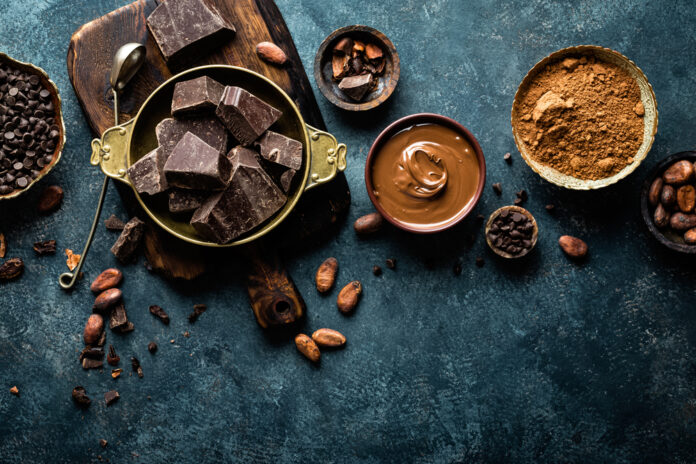 Chocolate is loved globally. From dark, white to orange-flavored chocolate, there are numerous types of chocolate in the world that is loved by people. Indonesia, being a tropical country has the largest amount of cocoa trees in the world. Which is why it's influential and has many premium quality trees to harvest top-grade cocoa beans from.
Here are 5 premium chocolate from Indonesia:
Monggo

Chocolate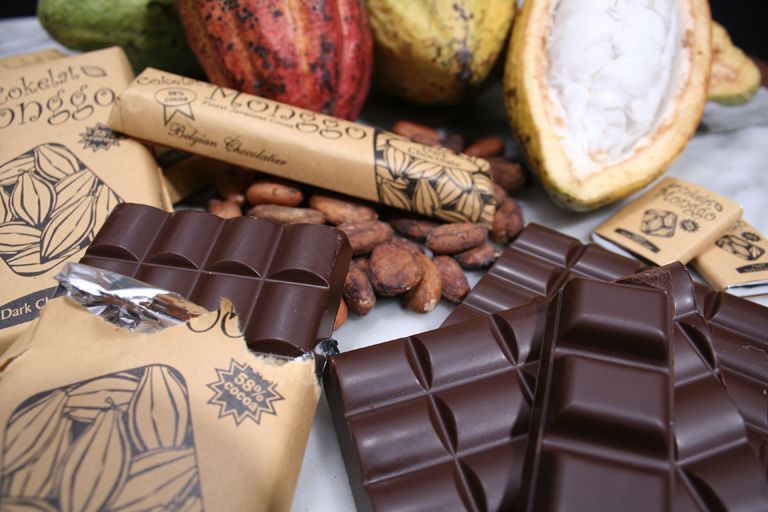 The chocolate that we want to discuss first is Monggo Chocolate. So Monggo Chocolate has successfully entered the international market, and has a classy packaging. In addition to having a cool packaging, Monggo Chocolate also has a unique taste variant that also showcases the archipelago. Its variants include orange flavor, ginger flavor, nutmeg flavor and the most unique is chili flavor variant. Instead of being curious, let's buy local Monggo Chocolate products, which are produced from Yogyakarta. This is also not inferior to chocolates from abroad.
Krakakoa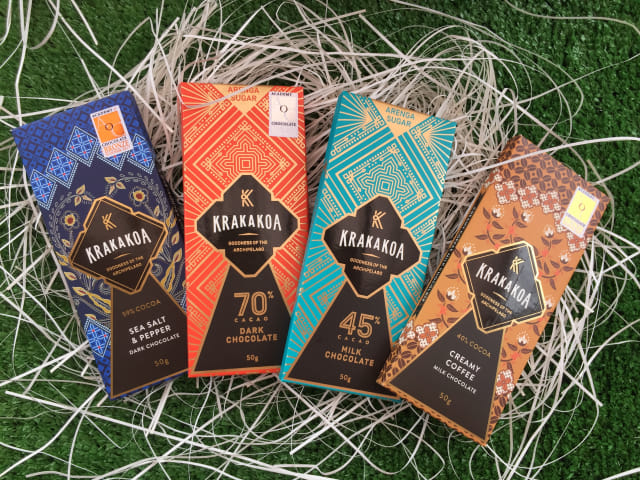 Another delicious premium quality chocolate is Krakakoa. This chocolate has a batik patterned package, which looks very traditional. Because Krakakoa is processed by farmers in Indonesia, they have experience growing cocoa trees correctly and with quality. Interestingly, if you want to take part in training on how to grow cocoa properly, and how to produce Krakakoa, you can learn directly from Krakakoa. For this Krakakoa flavor variant, it is unique, as there is a creamy coffee flavor, ginger flavor, sea salt & pepper flavor, dark chocolate chili, and dark milk chocolate cinnamon. For the price of 1 Krakakoa, it's only around IDR 50K. Very affordable right?
Pod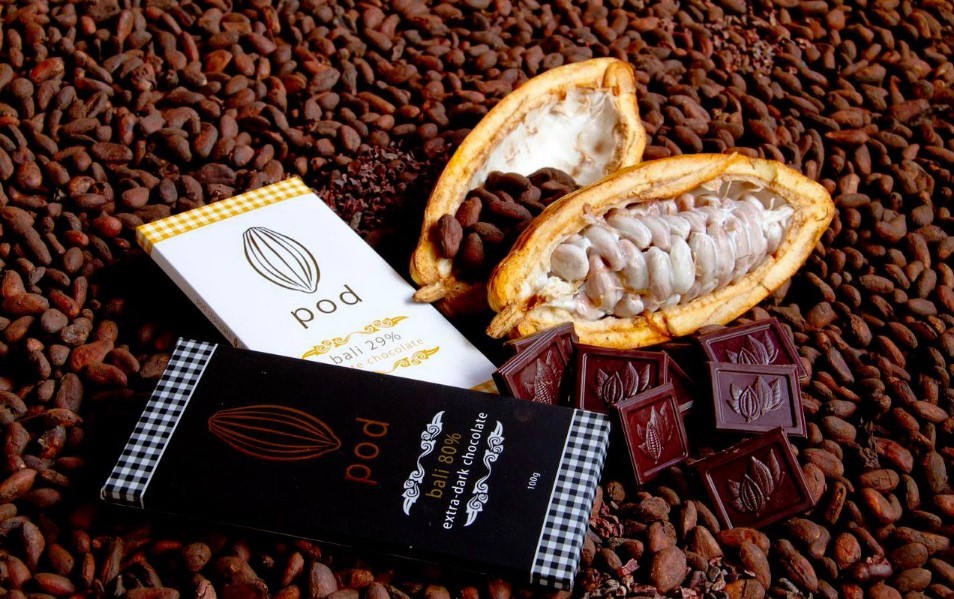 This chocolate is indeed the choice of tourists while in Bali. You can learn firsthand how to make the right chocolate and produce quality chocolate while being there. Pod is unique for it is also suitable for those of you who are on a diet. Instead of granulated sugar, the sweetener of this Chocolate Pod uses palm flowers. So it is guaranteed that this Chocolate Pod has no sugar content at all. It's definitely safe for those of you who want to go on a diet.
Pipiltin Cocoa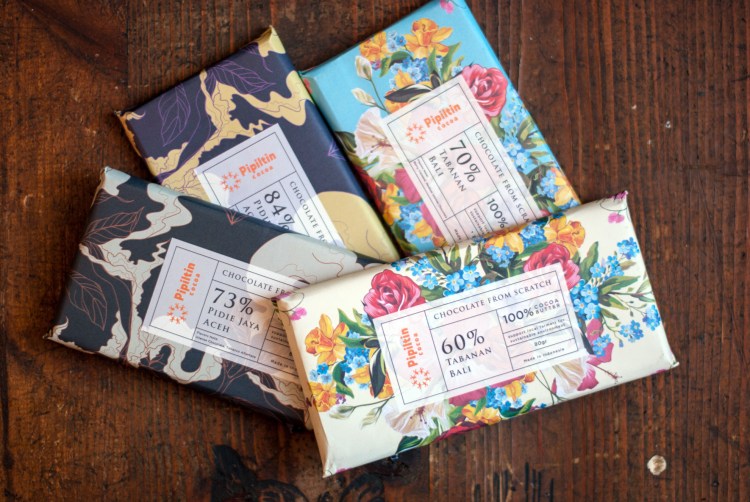 This one chocolate brand focuses on several quality cocoa beans that are in 3 regions in Indonesia. Among them are in Banyuwangi, Pidi Jaya and Bali. So don't be surprised if Pipiltin Cocoa has the quality of chocolate that is recognized by the world. Pipiltin Cocoa is available in 21 flavors, and one of the flavors that is very attractive to foreign tourists is Single Origin Chocolate which has a fairly strong fruit flavor. In addition to that taste, you can order potato flavored chocolate, sea salt flavor, orange flavor, and many more choices of chocolate flavors that you can choose from. Make sure Pipiltin Cocoa is included in the list of souvenirs that must be purchased while on vacation to the Island of the Gods!
Wonder Chocolate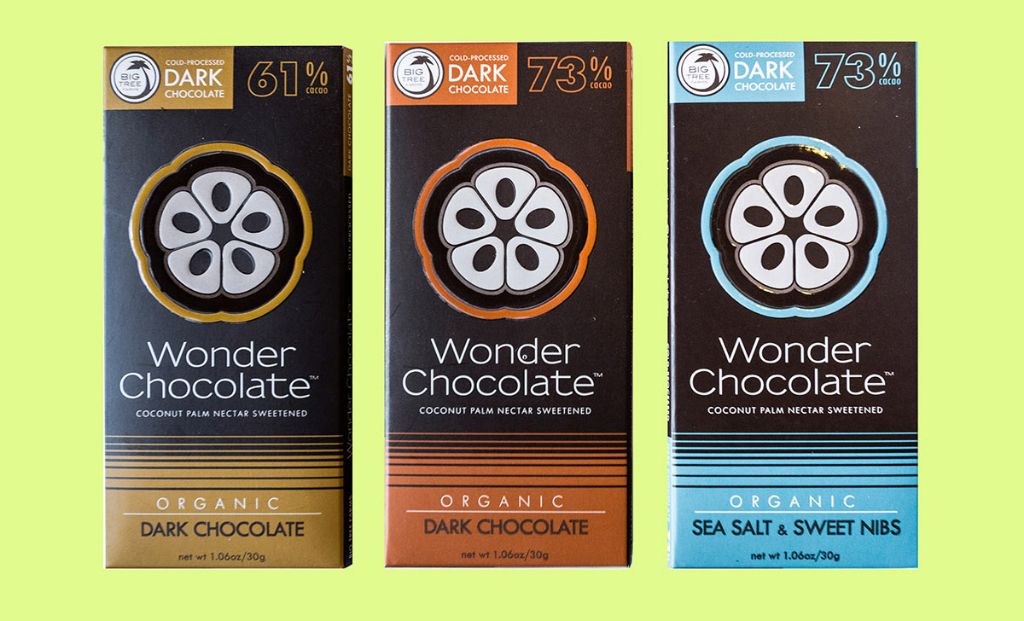 Wonder Chocolate also comes from Bali, and it has the best quality organic chocolate. Because Wonder Chocolate uses a sweetener derived from coconut juice, this brand of chocolate has become one of Indonesia's most famous local chocolates in several regions in Indonesia, and usually tourists who visit Bali make Wonder Chocolate their souvenirs.
Which chocolate are you interested in trying? Have you tried any of the ones listed above? Tell us what you think in the comments section below!