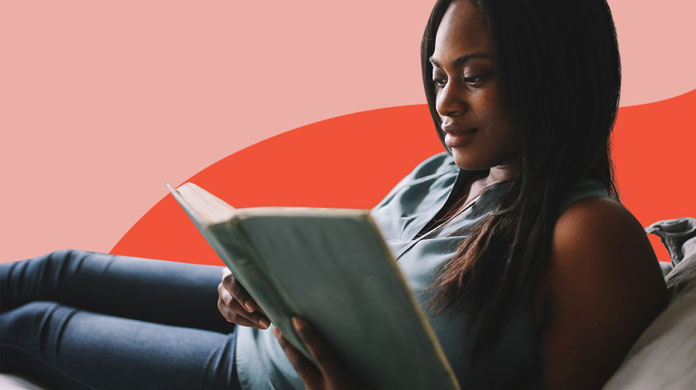 As we are in the start of the new year, many are starting afresh with their new year's resolutions. Whether your goals are in your relationships, career, emotional healing or spiritual growth, we have the latest list of books that can cater to your needs. Save this list and head to the bookstore to enrich your mind.
Here are our self-help book recommendations:
Atlas of the Heart: Mapping Meaningful Connection and the Language of Human Experience by Brené Brown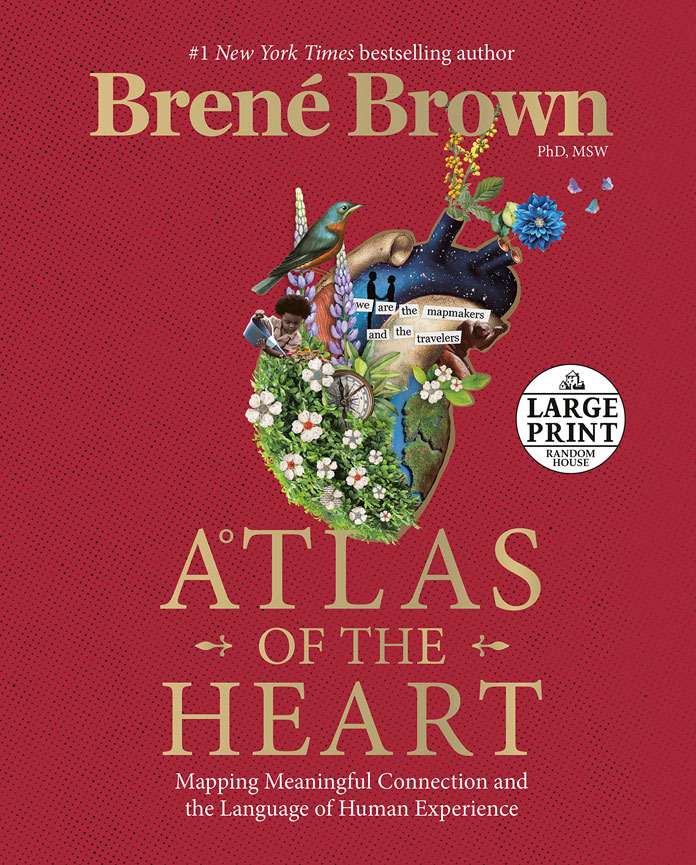 In Atlas of the Heart, Brown takes us on a journey through eighty-seven of the emotions and experiences that define what it means to be human. As she maps the necessary skills and an actionable framework for meaningful connection, she gives us the language and tools to access a universe of new choices and second chances—a universe where we can share and steward the stories of our bravest and most heartbreaking moments with one another in a way that builds connection.
Brown shares, "I want this book to be an atlas for all of us, because I believe that, with an adventurous heart and the right maps, we can travel anywhere and never fear losing ourselves."
How To Do The Work: Recognize Your Patterns, Heal From Your Past, and Create Your Self by Dr. Nicole Le Pera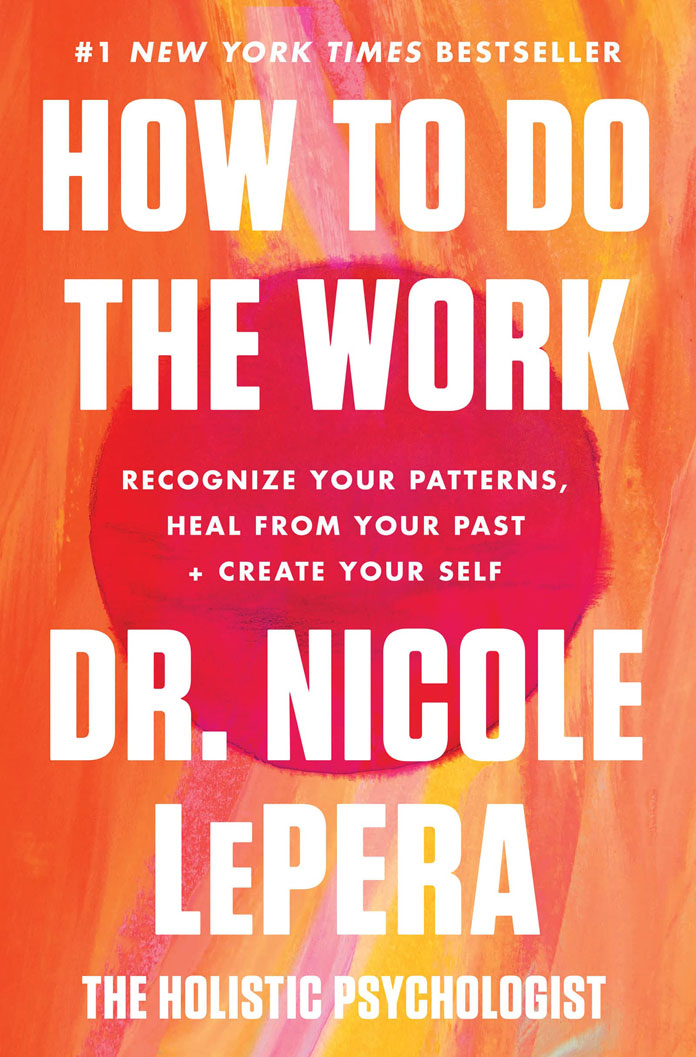 As a clinical psychologist, Dr. Nicole LePera often found herself frustrated by the limitations of traditional psychotherapy. Wanting more for her patients—and for herself—she began a journey to develop a united philosophy of mental, physical and spiritual wellness that equips people with the interdisciplinary tools necessary to heal themselves. After experiencing the life-changing results herself, she began to share what she'd learned with others—and soon "The Holistic Psychologist" was born.
Now, Dr. LePera is ready to share her much-requested protocol with the world. In How to Do the Work, she offers both a manifesto for Self-Healing as well as an essential guide to creating a more vibrant, authentic, and joyful life. Drawing on the latest research from a diversity of scientific fields and healing modalities, Dr. LePera helps us recognize how adverse experiences and trauma in childhood live with us, resulting in whole body dysfunction—activating harmful stress responses that keep us stuck engaging in patterns of codependency, emotional immaturity, and trauma bonds. Unless addressed, these self-sabotaging behaviors can quickly become cyclical, leaving people feeling unhappy, unfulfilled, and unwell.
Grit by Angela Duckworth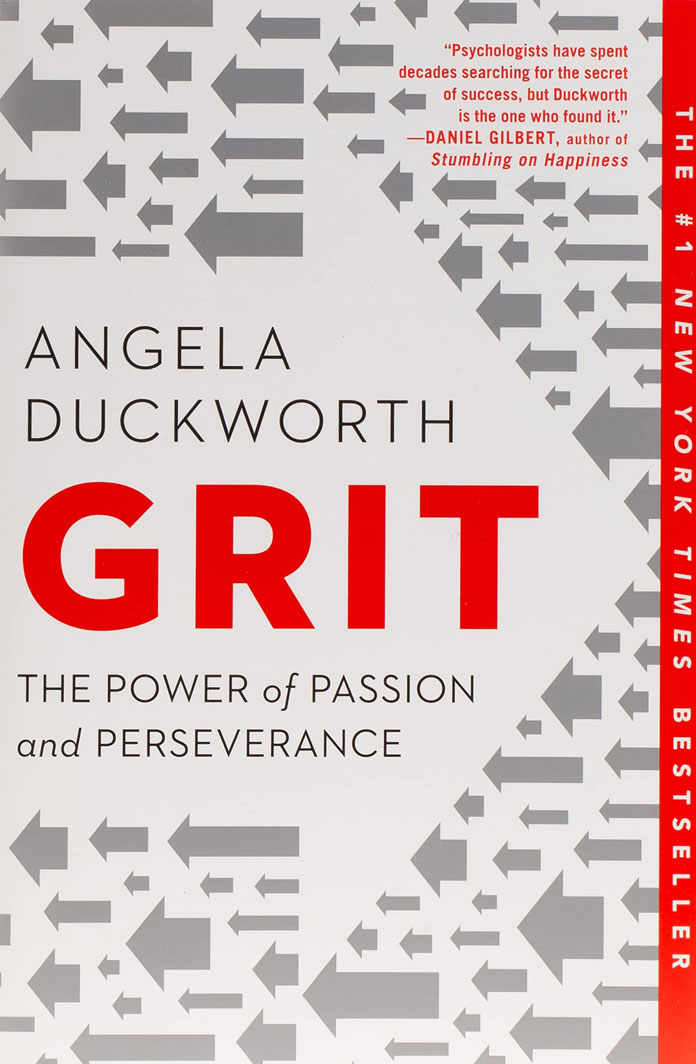 In this must-read book for anyone striving to succeed, pioneering psychologist Angela Duckworth shows parents, educators, students, and business people both seasoned and new that the secret to outstanding achievement is not talent but a focused persistence called grit.
Why do some people succeed and others fail? Sharing new insights from her landmark research on grit, Angela Duckworth explains why talent is hardly a guarantor of success. Rather, other factors can be even more crucial such as identifying our passions and following through on our commitments.
Drawing on her own powerful story as the daughter of a scientist who frequently bemoaned her lack of smarts, Duckworth describes her winding path through teaching, business consulting, and neuroscience, which led to the hypothesis that what really drives success is not genius, but a special blend of passion and long-term perseverance. As a professor at the University of Pennsylvania, Duckworth created her own character lab and set out to test her theory.
Here, she takes readers into the field to visit teachers working in some of the toughest schools, cadets struggling through their first days at West Point, and young finalists in the National Spelling Bee. She also mines fascinating insights from history and shows what can be gleaned from modern experiments in peak performance. Finally, she shares what she's learned from interviewing dozens of high achievers; from JP Morgan CEO Jamie Dimon to the cartoon editor of The New Yorker to Seattle Seahawks Coach Pete Carroll.
Winningly personal, insightful, and even life-changing, Grit is a book about what goes through your head when you fall down, and how that not talent or luck makes all the difference.
Deep Work by Cal Newport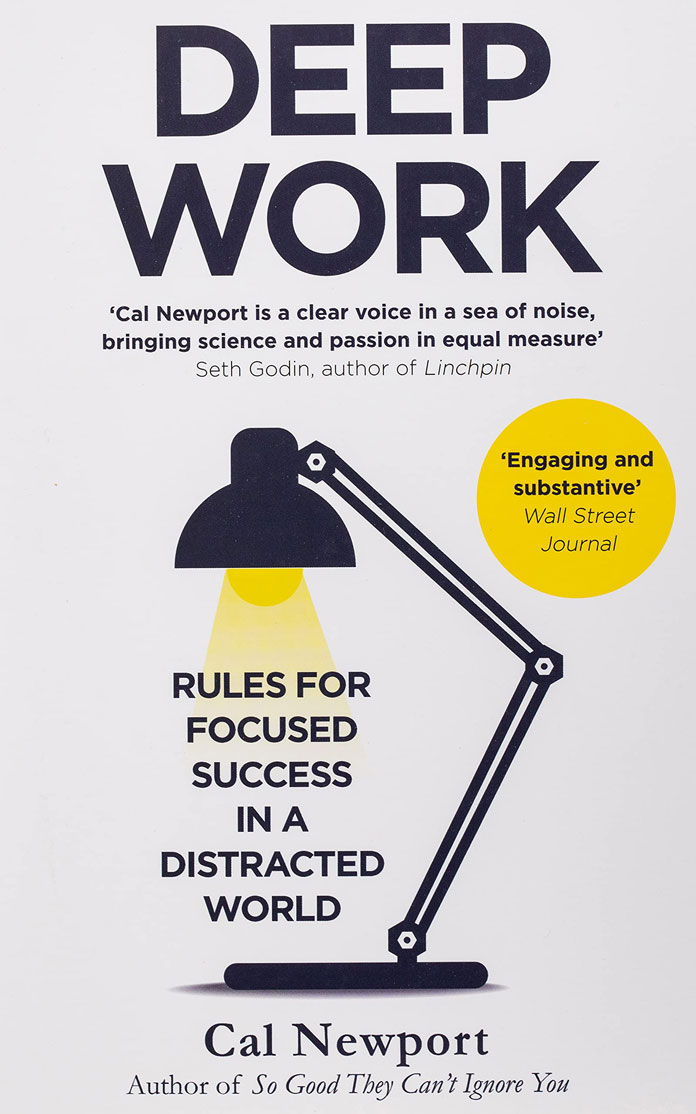 Deep work is the ability to focus without distraction on a cognitively demanding task. It's a skill that allows you to quickly master complicated information and produce better results in less time. Deep work will make you better at what you do and provide the sense of true fulfillment that comes from craftsmanship. In short, deep work is like a super power in our increasingly competitive twenty-first century economy. And yet, most people have lost the ability to go deep-spending their days instead in a frantic blur of e-mail and social media, not even realizing there's a better way.
In Deep Work, author and professor Cal Newport flips the narrative on impact in a connected age. Instead of arguing distraction is bad, he instead celebrates the power of its opposite. Dividing this book into two parts, he first makes the case that in almost any profession, cultivating a deep work ethic will produce massive benefits. He then presents a rigorous training regimen, presented as a series of four "rules," for transforming your mind and habits to support this skill.
A mix of cultural criticism and actionable advice, Deep Work takes the reader on a journey through memorable stories-from Carl Jung building a stone tower in the woods to focus his mind, to a social media pioneer buying a round-trip business class ticket to Tokyo to write a book free from distraction in the air-and no-nonsense advice, such as the claim that most serious professionals should quit social media and that you should practice being bored. Deep Work is an indispensable guide to anyone seeking focused success in a distracted world.
Maybe You Should Talk to Someone: A Therapist, HER Therapist, and Our Lives Revealed by Lori Gottlieb
One day, Lori Gottlieb is a therapist who helps patients in her Los Angeles practice. The next, a crisis causes her world to come crashing down. Enter Wendell, the quirky but seasoned therapist in whose office she suddenly lands. With his balding head, cardigan, and khakis, he seems to have come straight from Therapist Central Casting. Yet he will turn out to be anything but.
As Gottlieb explores the inner chambers of her patients' lives — a self-absorbed Hollywood producer, a young newlywed diagnosed with a terminal illness, a senior citizen threatening to end her life on her birthday if nothing gets better, and a twenty-something who can't stop hooking up with the wrong guys — she finds that the questions they are struggling with are the very ones she is now bringing to Wendell.
With startling wisdom and humor, Gottlieb invites us into her world as both clinician and patient, examining the truths and fictions we tell ourselves and others as we teeter on the tightrope between love and desire, meaning and mortality, guilt and redemption, terror and courage, hope and change.
Maybe You Should Talk to Someone is revolutionary in its candor, offering a deeply personal yet universal tour of our hearts and minds and providing the rarest of gifts: a boldly revealing portrait of what it means to be human, and a disarmingly funny and illuminating account of our own mysterious lives and our power to transform them.
Atomic Habits: An Easy & Proven Way to Build Good Habits & Break Bad Ones by James Clear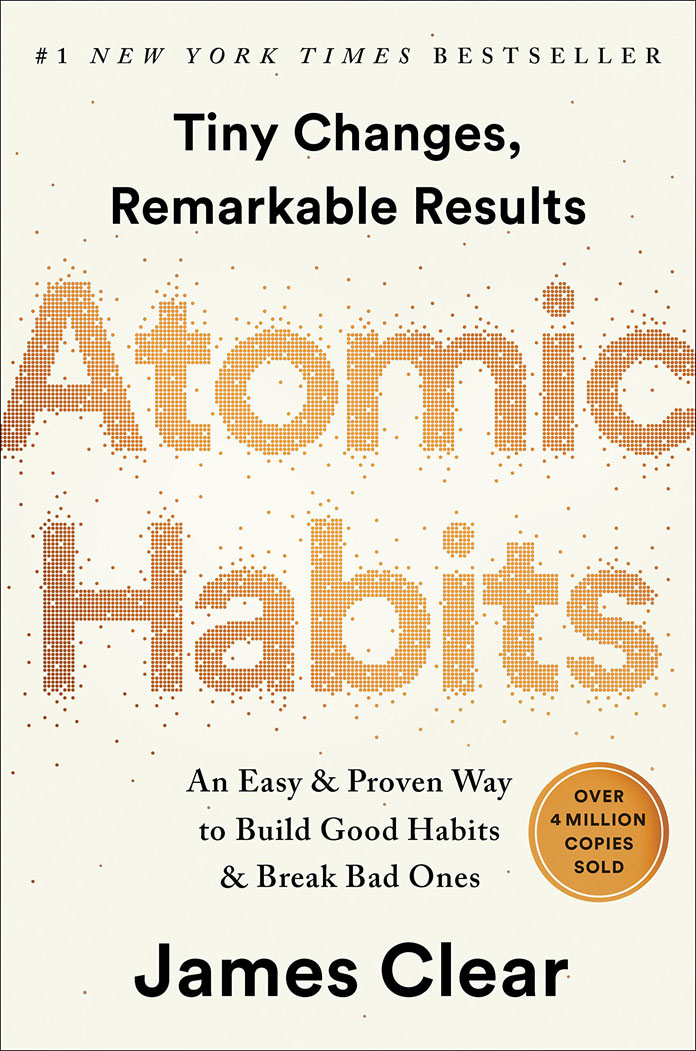 No matter your goals, Atomic Habits offers a proven framework for improving–every day. James Clear, one of the world's leading experts on habit formation, reveals practical strategies that will teach you exactly how to form good habits, break bad ones, and master the tiny behaviors that lead to remarkable results.
If you're having trouble changing your habits, the problem isn't you. The problem is your system. Bad habits repeat themselves again and again not because you don't want to change, but because you have the wrong system for change. You do not rise to the level of your goals. You fall to the level of your systems. Here, you'll get a proven system that can take you to new heights.
Clear is known for his ability to distill complex topics into simple behaviors that can be easily applied to daily life and work. Here, he draws on the most proven ideas from biology, psychology, and neuroscience to create an easy-to-understand guide for making good habits inevitable and bad habits impossible. Along the way, readers will be inspired and entertained with true stories from Olympic gold medalists, award-winning artists, business leaders, life-saving physicians, and star comedians who have used the science of small habits to master their craft and vault to the top of their field.
Learn how to:
* make time for new habits (even when life gets crazy);
* overcome a lack of motivation and willpower;
* design your environment to make success easier;
* get back on track when you fall off course;
…and much more.
Atomic Habits will reshape the way you think about progress and success, and give you the tools and strategies you need to transform your habits–whether you are a team looking to win a championship, an organization hoping to redefine an industry, or simply an individual who wishes to quit smoking, lose weight, reduce stress, or achieve any other goal.
Which books seems the most interesting? What are your self-development book reads this year? Share your opinion in the comment section below!