Jakarta is a metropolitan city with endless options of things to do during the day. There is a wide range of venues and attractions to explore throughout the city. Regardless of whether you are looking for some delicious food or a quite conversation over a glass of wine, here are our picks of the best places for evening out in Jakarta:
Loewy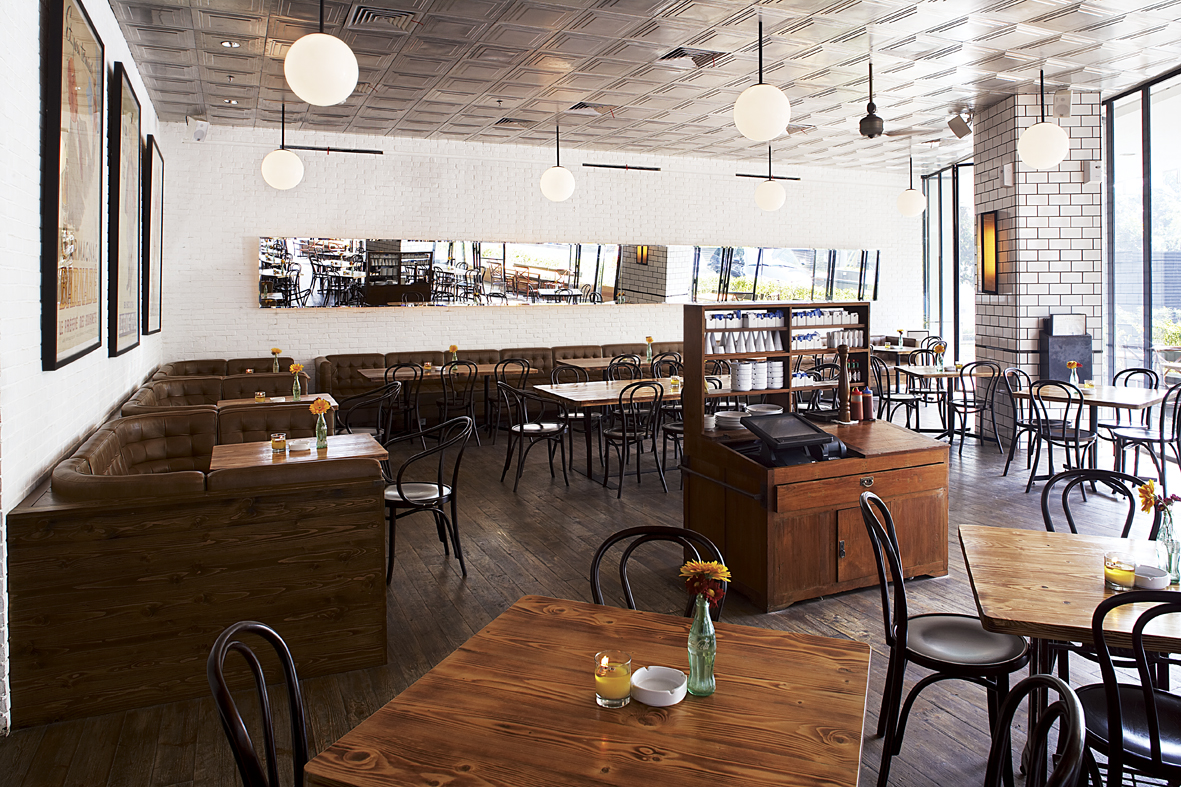 Loewy is one of the top-notch restaurants located in Mega Kuningan, South Jakarta. It serves European foods and a long selection of drinks, wine and cocktails. Loewy has been gaining good reviews until now for its foods and ambience, so it is not surprising if Loewy is crowded most of the time. Recommended menu: Roasted Baby Chicken with Fries, Escargot, and Rhubarb Strawberry Crumble.
Address:
Oakwood Premier Cozmo, Jalan Lingkar Mega Kuningan E4.2 No 1, South Jakarta
Phone 021-25542378
E&O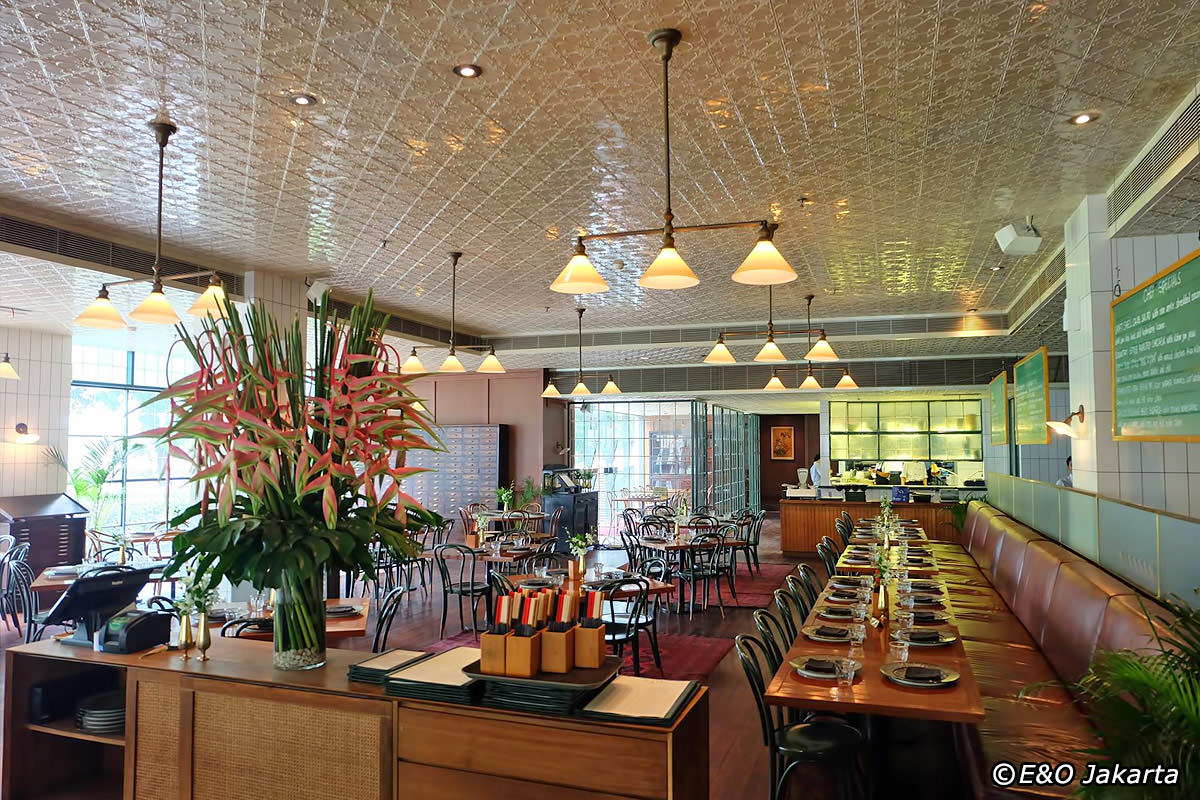 E&O (East and Oriental) is a trendy, up-market restaurant, bar and lounge located in Mega Kuningan (it has the same owner as Loewy). It serves Thai-Vietnamese cuisines with refreshing cocktails and a fine wine list that pairs well with the food. Elegant and romantic interior with dimmed light and candles make E&O is a perfect place for your evening out. Recommended menu: Penang Beef Burger, Garlic Spaghetti, and Mocha Cappuccino Ganache.
Address:
Menara Rajawali, Jalan Dr Ide Anak Agung Gde Agung Lot #5.1, Mega Kuningan, South Jakarta
Phone 021-5761645
Basque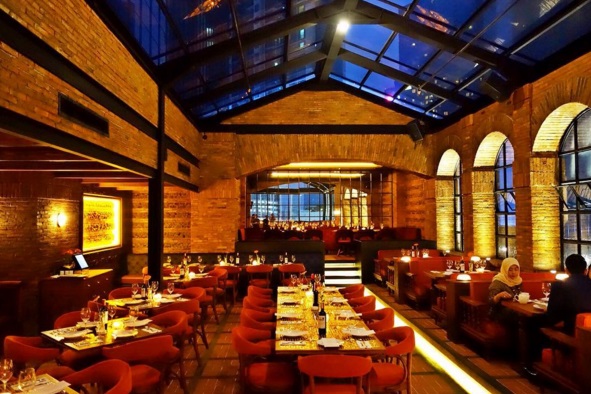 Basque is one of the most happening new restaurants/bars to open so far this year in Jakarta. It is a Spanish restaurant/Tapas bar with a good food, great drinks, great design, combined perfectly creating a trendy feel. The location offers a nice view of Jakarta's skyline, which is why you should spend your evening here! Recommended menu: Gamba Ajillo, Tandoori Lamb Cutlet, and Mille Crepes.
Address:
Noble House Building, 8th floor, Jalan Mega Kuningan Barat, South Jakarta
Phone 021-29783111
Social House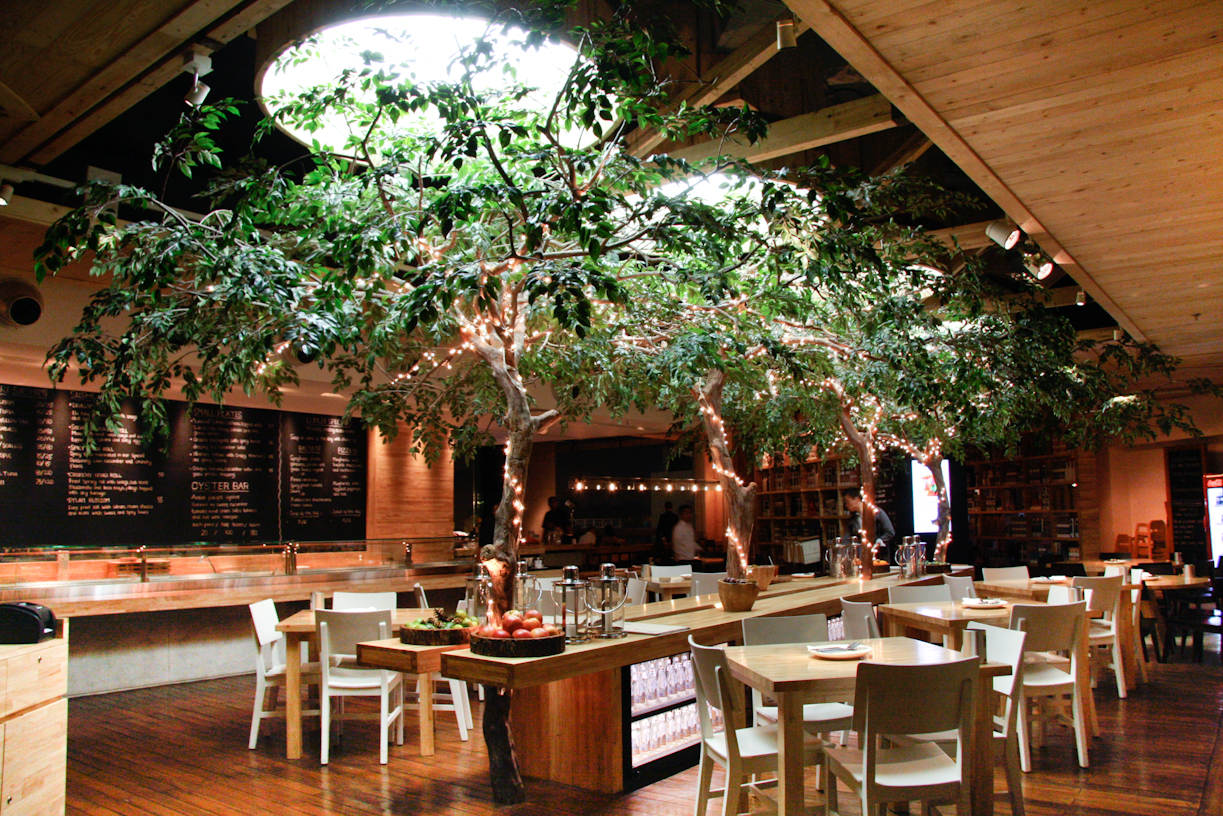 The normal lunch and dinner menus at Social House are divided into "east" and "west" sections with dishes to represent both Asia and European cuisines. The place has a cozy dining ambiance, perfect for after-office out with your friends. At Social House, they have separate dining area for main course and desserts, so you will be seated by the waiter according to types of food that you would like to eat. Recommended menu: Capricciosa Pizza, Tapas Sampler, and Cotton Candy.
Address:
Grand Indonesia, East Mall 1st floor, Jalan MH Thamrin No 1, Jakarta
Phone 021-23581818
PAO PAO Liquor Bar & Dimsum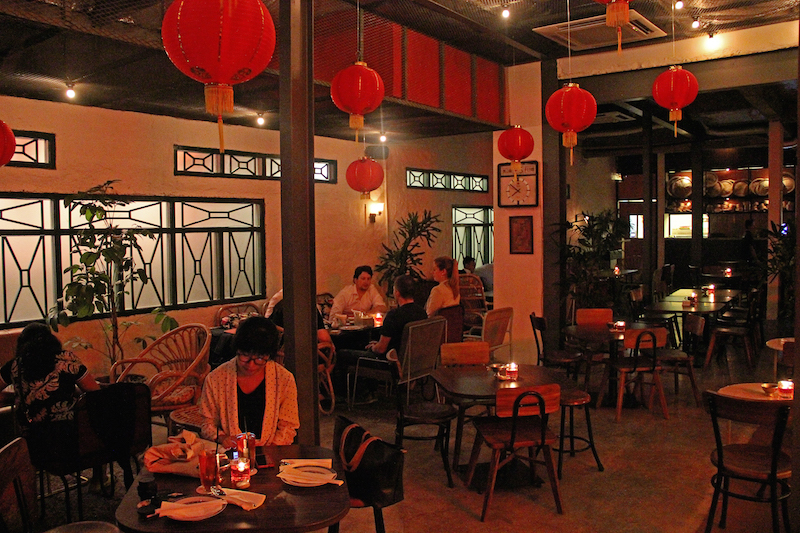 PAO PAO is a liquor bar offering a wide range of cocktail selection and dim sum. When you enter the place, you will feel a rich old school China ambience with red and yellow lights. As the name implies, PAO PAO is specializing in dim sum and cocktails. Recommended menu: Steamed Dim Sum platter, Fried Dim Sum platter, and Pina Colada.
Address:
Jalan Senopati No 16, South Jakarta
Phone 021-27510689
Paulaner Brauhaus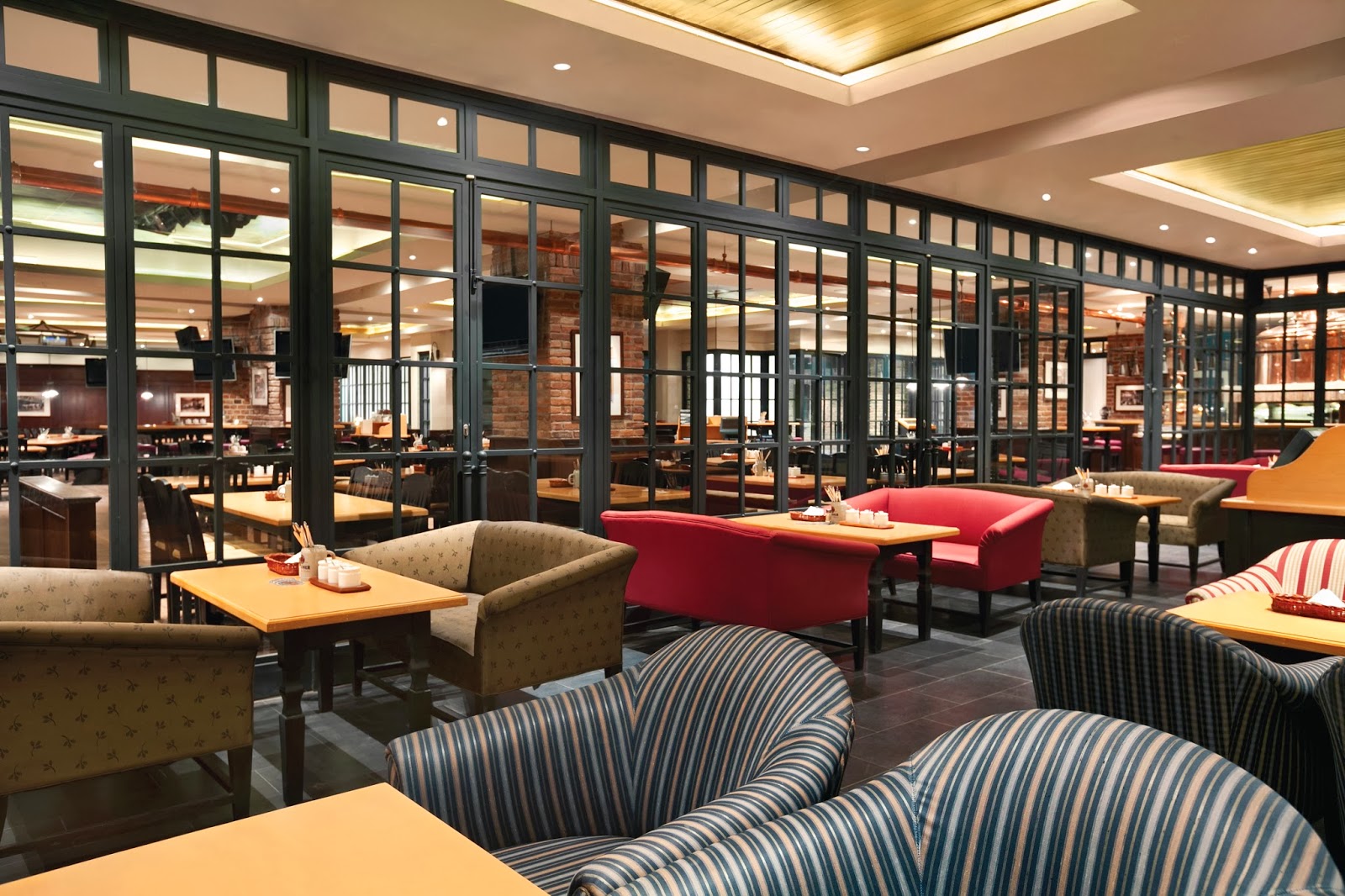 Paulaner Brauhaus is the perfect venue to celebrate with family and friends, and is destined to be Jakarta's most popular German restaurant and microbrewery. Half of the dishes in Paulaner Brauhaus are made of pork, but they also serve other dishes such as sauerkraut, soup, salad, steaks, and many more. Enjoy the live musical entertainment in a sophisticated Bavarian ambiance, while savoring traditional German specialties. Recommended menu: Paulaner Platter, Crispy Pork Knuckles, and of course Paulaner Brauhaus Home Brewed Beer.
Address:
Grand Indonesia East Mall, 2nd floor, Jalan MH Thamrin No 1 Central Jakarta
Phone 021-23583781
Bottega Ristorante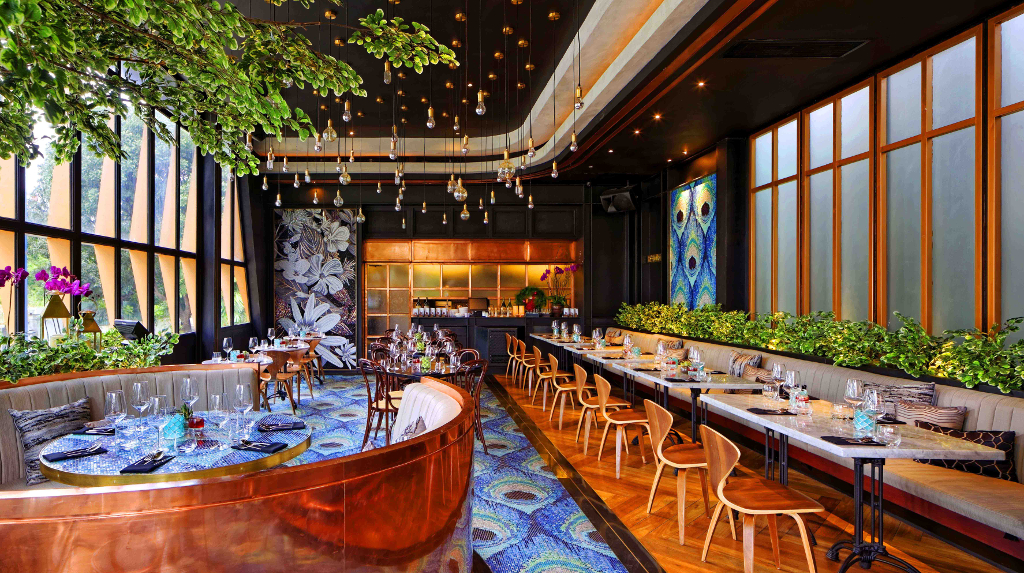 At a glance, this restaurant will give you that 'expensive' vibe. It looks very posh, chic and fancy—thanks to the choice of furniture and colors. You will love to sit (and eat) there for hours. The menus here are mostly French and Italian. Recommended menu: Bakmi Truffle, Bottega Steak Frites, Dolci Al Cioccolate.
Address:
Menara Bank Danamon Lobby Level, Jalan Prof Dr Satrio Kav E-4 No 6 South Jakarta
Phone 021-57992222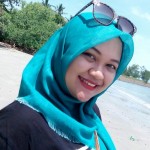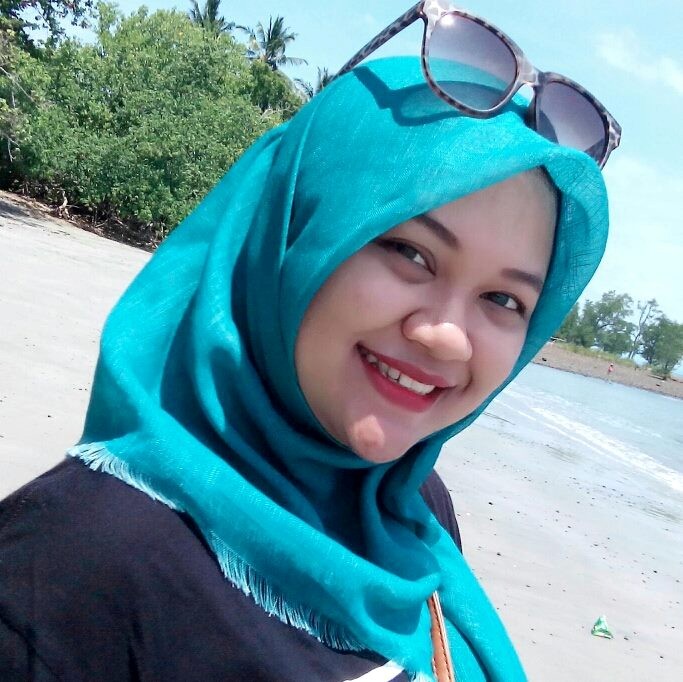 compiled by Fauziah Listyo Ayunani