Men also need to take care of themselves. From wearing the well-fitted clothes to the choice of perfume, being well-groomed is important to improve your confidence. This also applies on how you choose your favorite hairstyle, and of course, barbershops where you can get your locks down.
Fortunately, Jakarta has many barbershops whose barbers understand the male haircut. They even offer styling and provide other services like hair coloring, facial hair shaving service, and head and shoulders massages. Here are a few that you can choose:
Manhattan Barbershop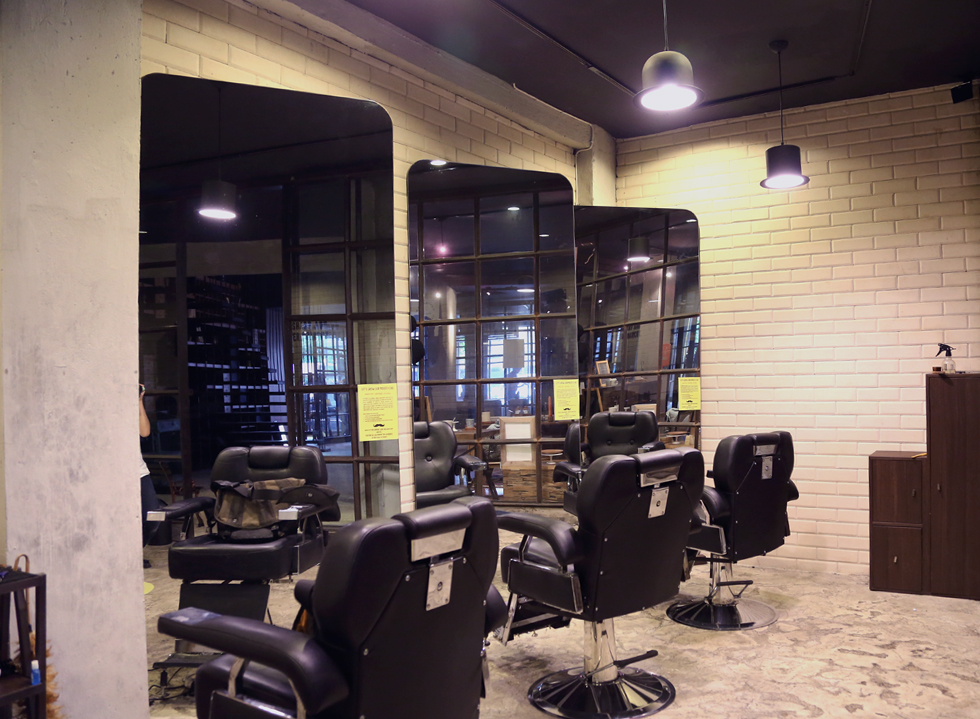 Manhattan Barbershop has been reputed as one of the top barbershops in Jakarta. Here you are guaranteed with high quality services by reliable hairdressers. They also take a picture of your haircut as a reference for your next visit, in case you wish to maintain a certain look.
Starting price: Rp70K
Address: Reunion Building, Jalan Panglima Polim 9 No 16 South Jakarta
Book via LINE @manhattanpangpol
Frank's Barber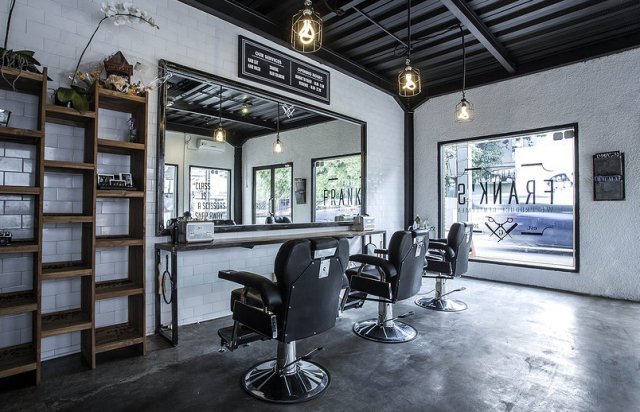 Frank's Barber is also one of the most favorite barbershops in Jakarta. It has a cozy monochromatic ambience, and all is perfected with excellent services. It really offers you a great place where you can enjoy all of their quality services.
Starting price: Rp50K
Address: Jalan Kemang 1 No 2B, South Jakarta
Phone 0856-1022266
PAXI Barbershop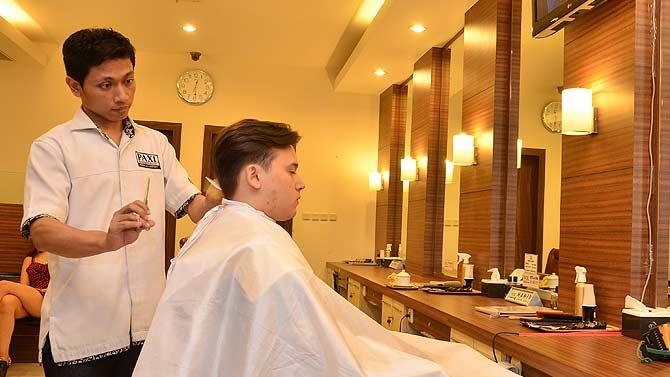 Since established in 1999, PAXI Barbershop has become the leading barbershop in Indonesia. It is also easy to find this chain, as it is almost everywhere around the town. They offer excellent services with Premium Barber Equipment that will ensure you to have the best hairstyle possible. One of their barbers even was even the favorite barber of former president of Indonesia, Susilo Bambang Yudhoyono.
Starting price: Rp100K
PAXI has multiple locations in Jakarta. For more information, click here.
Batavia Barber Shop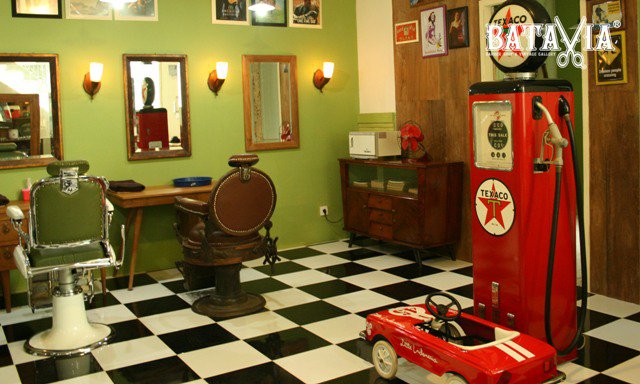 Batavia offers a fast and neat cutting service. The place also has a vintage themed interior, and every piece of the ornaments has a story. Follow their Instagram account to be the first to know if they offer special promotions and discounts.
Starting price: Rp65K
Address:
Cilandak Town Square, Futsal Arena (Cilandak Sport Centre), South Jakarta
Phone 021-7654785
Gedung Resto Ayam Bulungan, Level 2 Blok M, South Jakarta
Phone 021-7223988
Alexander Barber Shop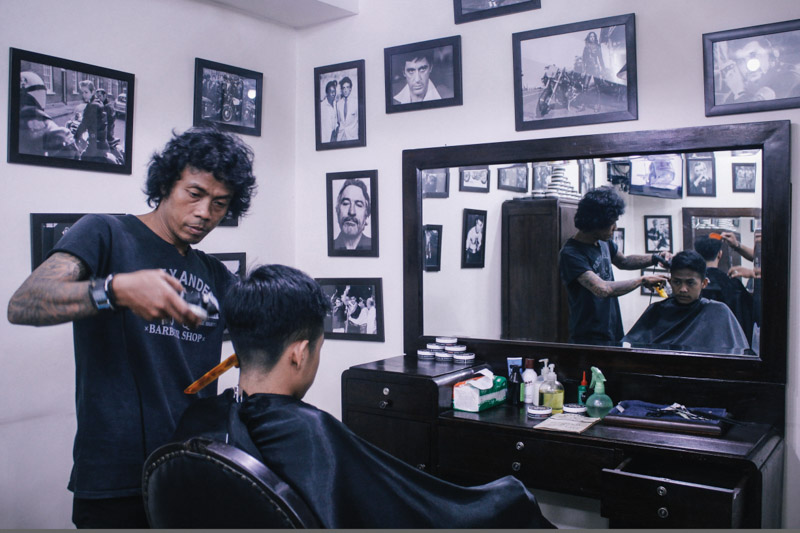 Alexander is another retro and vintage inspired barbershop located in Kemang. If you want to get your hair done here, make sure you have booked up in advance, as it has a loyal customer base and the barbers have eyes for details on every haircut.
Starting price: Rp80K
Address: Jalan Kemang Raya 16A, South Jakarta
Phone 0857-7072-2702
Ugo Barber & Shop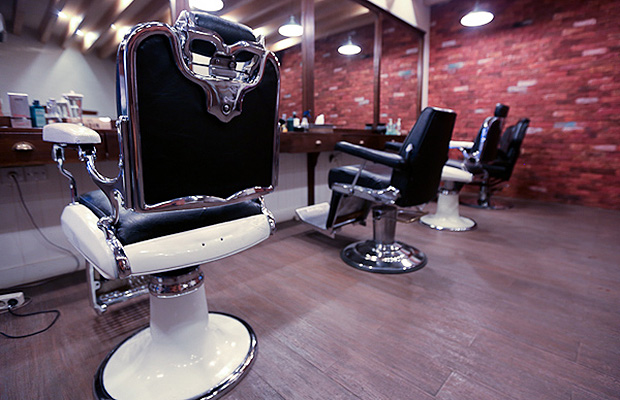 Situated in SCBD, this premium barber shop is a great place for you gentlemen to get groomed. It offers not only cutting services, but also creambath (Indonesian deep-conditioning plus head and shoulders massage), foot reflexology, and even ear cleaning! Make sure to make a reservation in advance.
Starting price: Rp100K
Address: Fairgrounds, Lot 14 Kav 52-53 SCBD, South Jakarta
Phone 021-51400990
Barberbox
This is also one of the most well-known barbershops in Jakarta. It is famous for its detailed service, and the barbers will happily give you hairstyle recommendation that suits you the best. Bad hair days will forever be out of your sight when you trust the experts at Barberbox.
Starting price: Rp65K
Address:
Jalan Birah 3 Blok S Rawa Barat, Kebayoran Baru, South Jakarta
Phone 0856-1077736
Jalan Ruko Boulevard Raya Blok QJ 1 Kelapa Gading, North Jakarta
Phone 0821-1022-8111
Jalan Hang Lekir No 7 Senayan, South Jakarta
Phone 0812-9439-5909